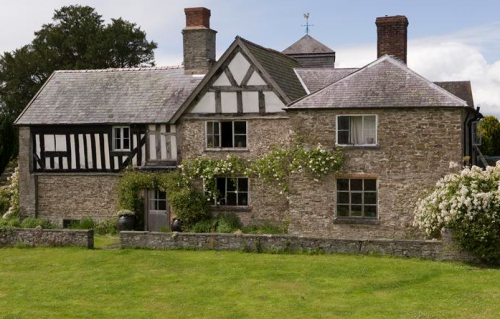 There are many agencies and organizations that rent houses, apartments or villas for vacation throughout the world, but none that I am aware of quite like the Vivat Trust. Established in 1981, it is small and not terribly well known, but it should be. This worthy British association takes small historic buildings that no one either wants or can afford to keep, restores them with grants from trusts and foundations and then rents them out as high end holiday accommodations. The income then covers running and maintenance costs.
Founded by a group of architects and surveyors from Bristol, their first restoration was of the Summer House at Eyton-on-Severn, Shropshire built in 1595. Frances Lloyd, the original and long standing Trust Director, who has since retired, described their first project. "It was a labour of love. A lot of the work was done by the trustees and their wives. And they started with no money."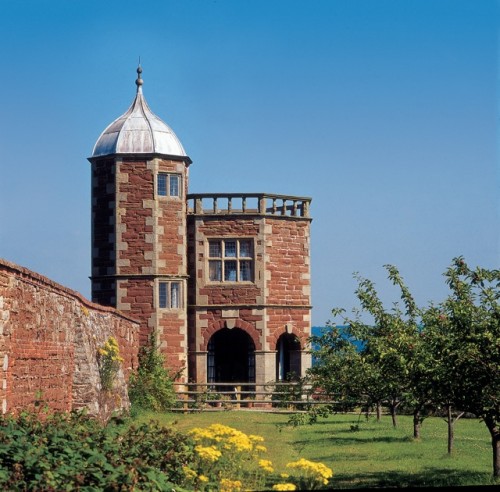 Summerhouse is a rare surviving example of an Elizabethan banqueting tower (did you even know there was such a thing?). It is comprised of two connected octagons. The larger one is the living space and the smaller contains an oak spiral staircase which leads up to a viewing platform, where there are beautiful views of the Shropshire countryside.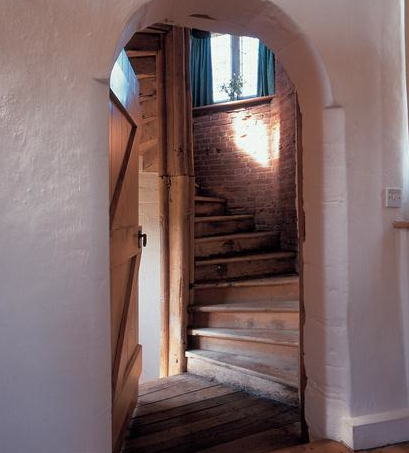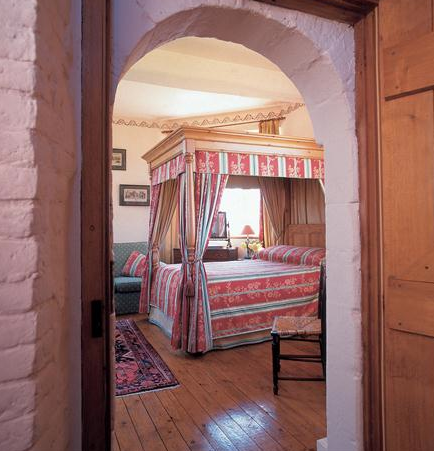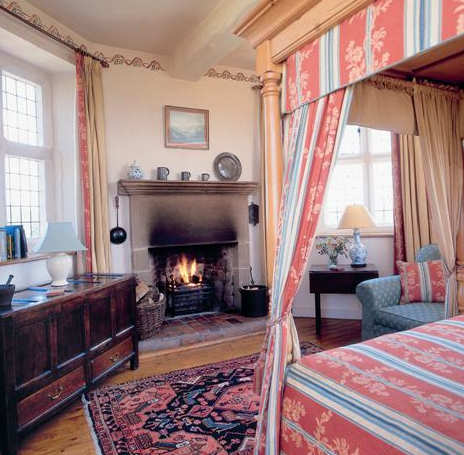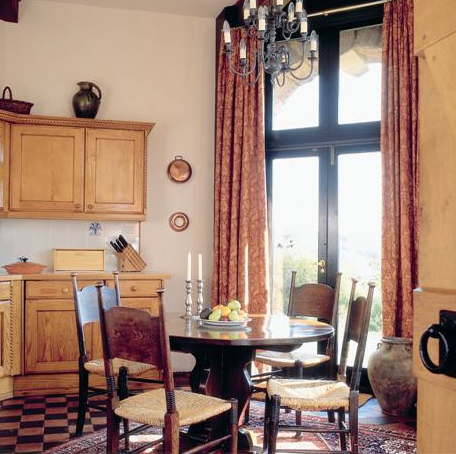 And lest you wonder if these houses are comfortable for contemporary travelers, all trust properties have been modernized with TV, DVD player and CD player plus fully equipped kitchens.
There are properties all over Britain and a stay at any of these charming homes could easily be tied in with a trip to nearby locations.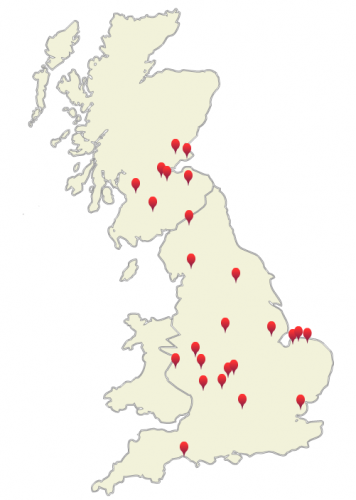 One of my favorite properties is Cloister House. One of the trust's larger acquisitions, it is furnished in Georgian style and even has an attic games room with a pool table. Built in 1815 on the grounds of Melrose Abbey, it is 39 miles from Edinburgh where you could also explore local Border towns and their abbeys.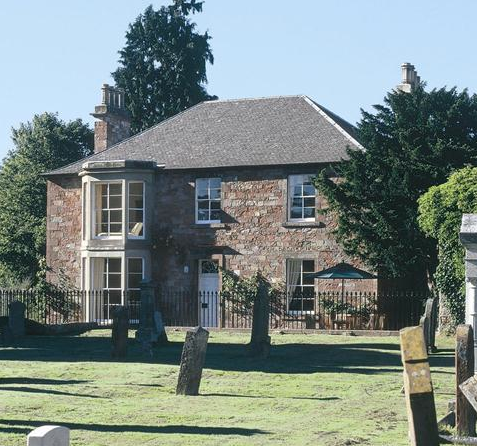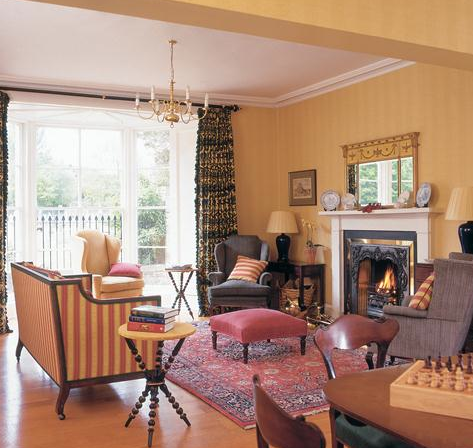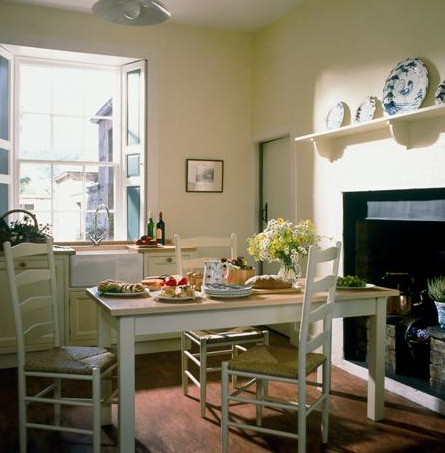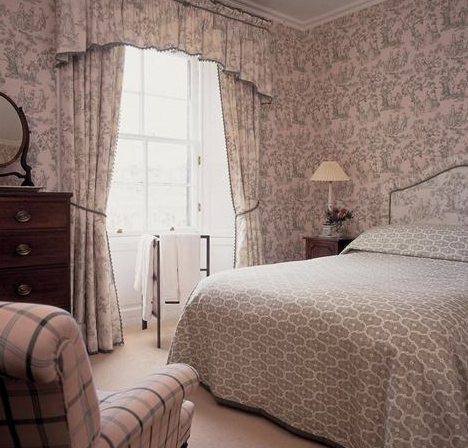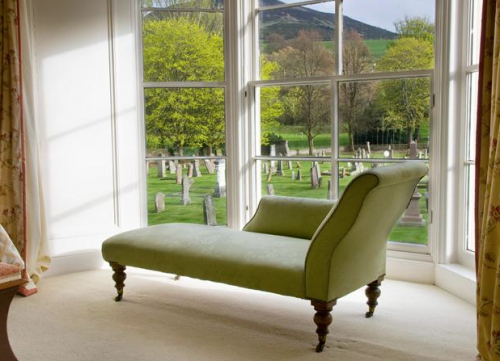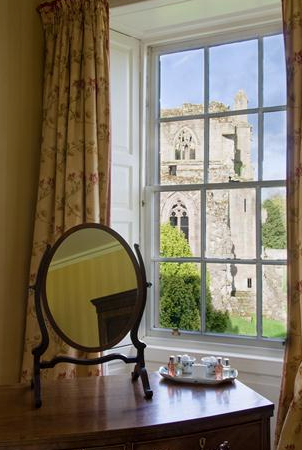 In the middle of the English countryside, in Herefordshire, is The Folly. A charming cottage, it is adjacent to the Laskett Garden, the largest private formal garden to be created in England since 1945. It resides on the grounds of the Laskett, the home of Sir Roy Strong, a Vivat Trust patron who has been Director of both the National Portrait Gallery and the Victoria & Albert Museum as well as having published widely on English history and civilization. Who knows, you might even be invited for tea.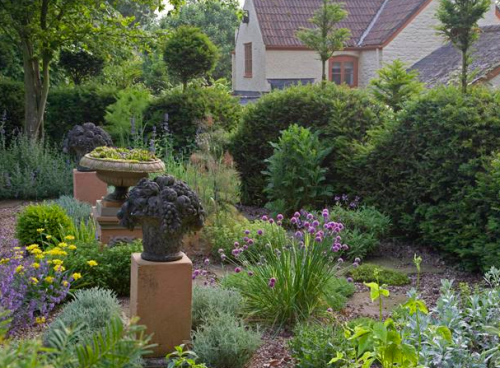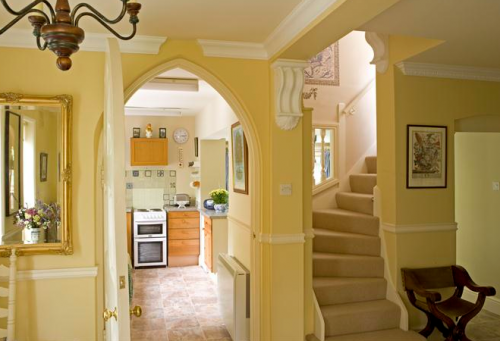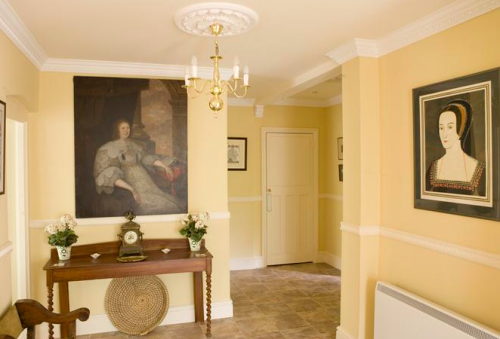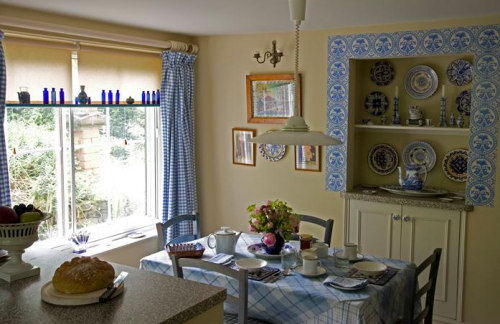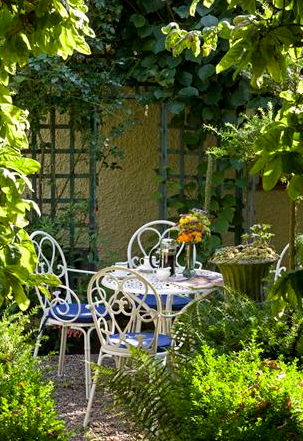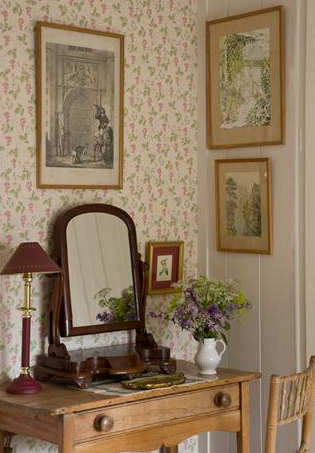 North Lees Hall in Derbyshire is a 16th century tower house in the heart of the Peak District National Park. Thirteen miles from Sheffield and near such historic attractions as Chatsworth and Haddon Hall, it is believed to have been the inspiration for Thornfield Hall, Mr. Rochester's house in Jane Eyre. It is known that Charlotte Bronte paid several visits to the house and the name is a variation of Thornfield: 'thorn' is an anagram of 'north' and 'field' stems from the Anglo-Saxon word 'leah', later 'lee', meaning woodland glade or field – fascinating, no? There was even a legend of a mad woman at North Lees, who supposedly died in fire. Not to mention that the Eyres were actually a local family who lived at North Lees for two generations in the 15th century and then again from 1750-1882. I love these sorts of historical puzzles. The house is attributed to Robert Smythson, one of the country's first practicing architects.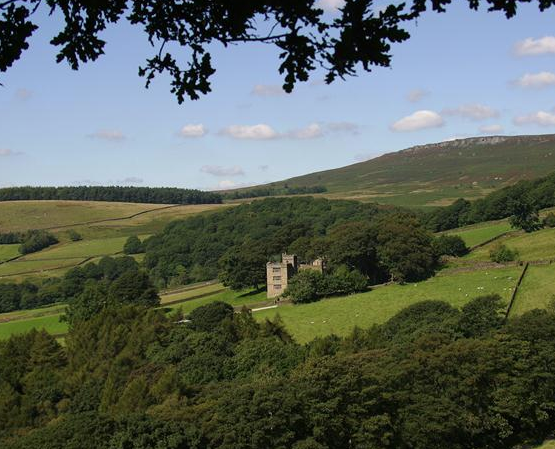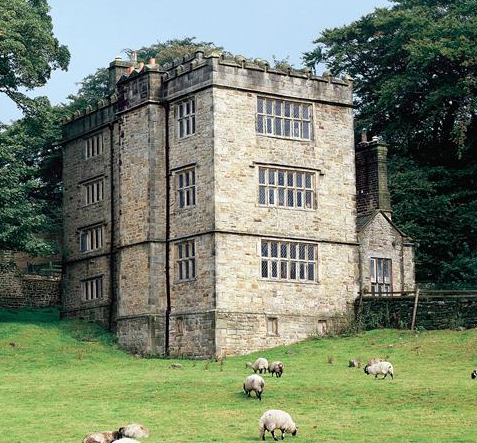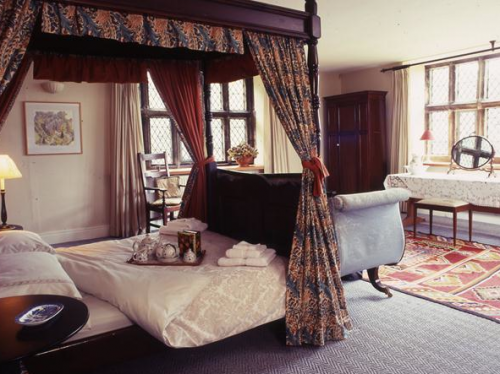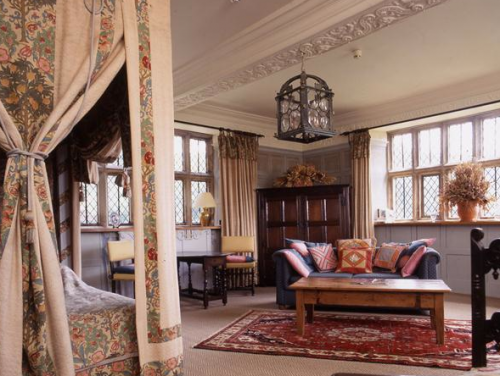 When work started, the hall was totally derelict. Luckily pictures from 1904 were available to use in the reconstruction of the beautiful and historic decorative plaster ceiling which had collapsed.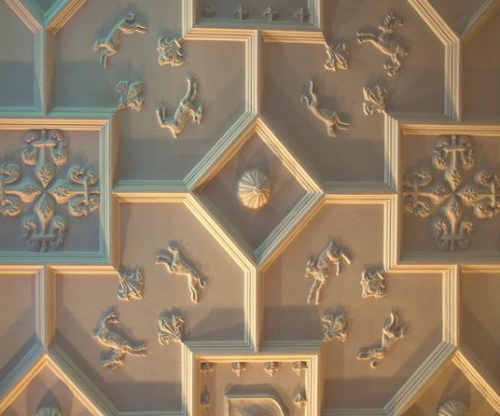 These appealing properties, now all financially self sufficient thanks to Vivat, are restored to maintain the integrity of the original buildings. They "use architects who have the most sympathetic rapport with the buildings" employing traditional techniques and materials as well as local craftsmen whenever possible. They are then furnished with finds from auction houses and donations from such companies as Mulberry, Farrow and Ball, Wedgewood and Zoffany. I think you'll agree that the results are fabulous. What better way to appreciate the qualities of the British countryside and historic past than to stay in one of these magnificent houses.
all photos courtesy of the Vivat Trust