There have been so many notable design events of late that it has been challenging to both attend and share in a timely fashion. The Show House at Adamsleigh is one. Coordinated to open during High Point Market, this historic home featured a bevy of both local and national talent presented by the Junior League of Greensboro and national media sponsor Traditional Home.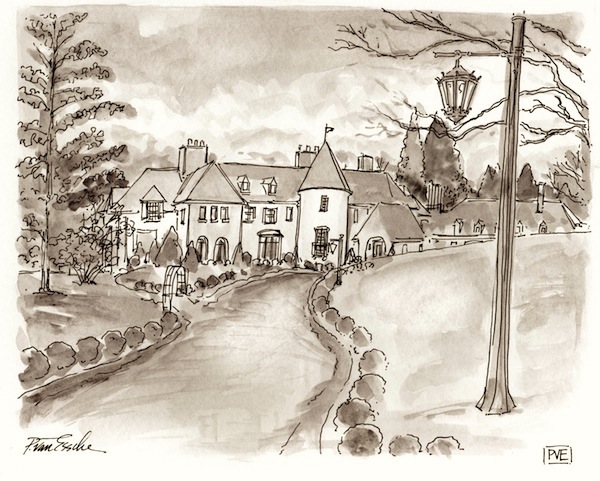 I loved the charming illustration by blogging friend Patricia van Essche that show house design team Lisa Mende and Traci Zeller commissioned. It captures the grandeur of one of North Carolina's most impressive homes. Designed by Winston-Salem architect Luther Lashmit for High Point textile magnate John Hampton "Hamp" Adams, its 33 rooms provided the perfect venue for this impressive show house.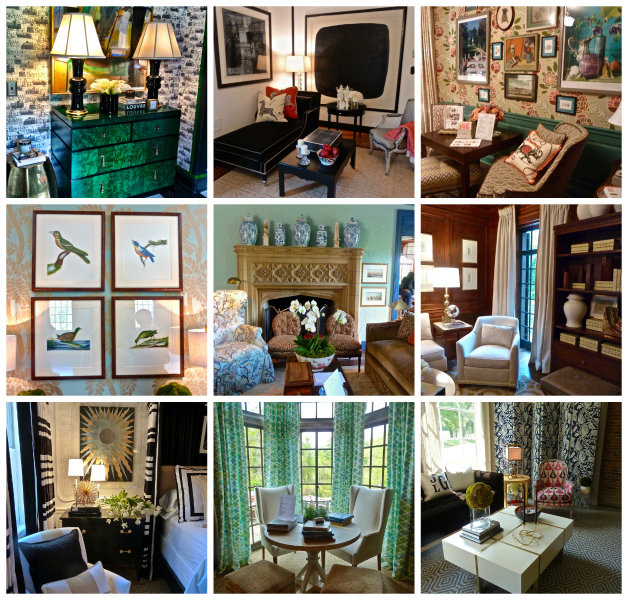 I hope to bring you more in depth coverage soon, but in the meantime, above is a taste of several favorite moments in the house. I am off at the crack of dawn this morning for Los Angeles to attend the La Cienega Design Quarter Legends event, celebrating its 5th anniversary. I'm so excited to see all the fabulous windows and attend several of the fantastic events lined up for this stellar west coast design venue. This year, the theme is Time Capsule, The Past, Present & Future of Design. What else could be so timely?