While I am currently in LA for Legends, I'm so glad I'll be making it back in time for a full schedule of wonderful design events in Connecticut this weekend. High on my list is the 1st Annual Garden Show at the Antique & Artisan Center in Stamford. I've written before about this marvelous resource of eclectic design finds that has recently been upping its game under the transformative direction of Mari Ann Maher, who many of you in NYC may remember from her years at John Rosselli.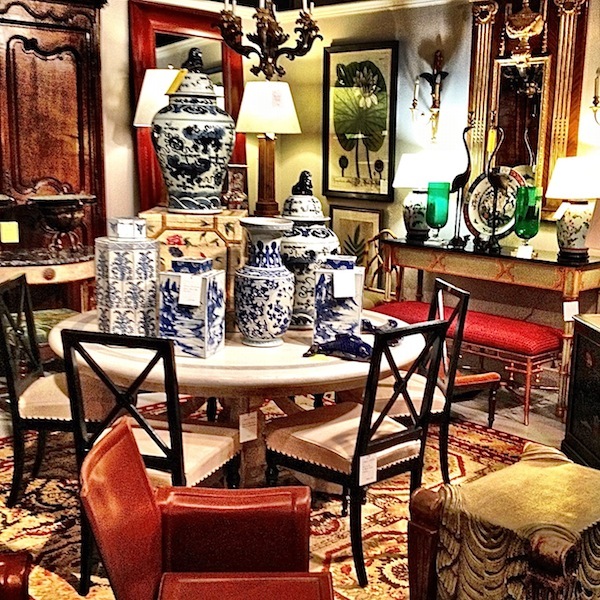 With a new design library (inaugurated last fall in time for the Miles Redd Big Book of Chic book party below), even more stylish booths and vendors, as well as the addition of an in-house upholstery center, the center has become an irresistible and addictive location for one-stop shopping.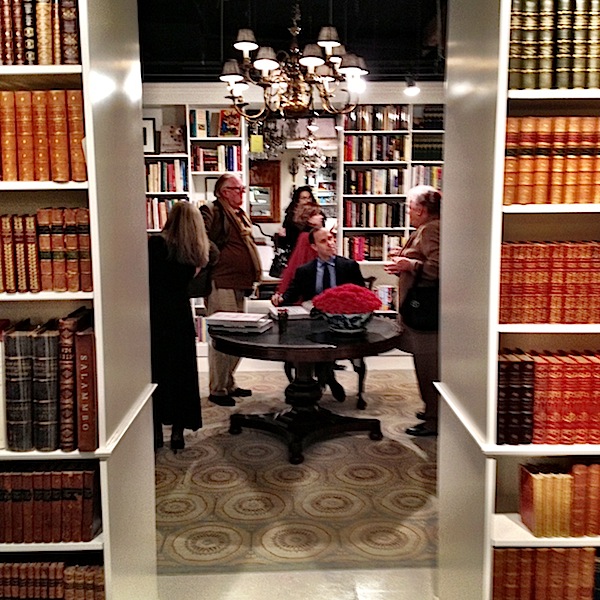 The latest introduction, just in time for Mother's Day, is the Garden Show this Friday through Sunday. With all 80 dealers at the center participating, there will be an amazing selection of chic and unique elements for home and garden. The indoor booths and entire parking lot will be transformed to a giant garden fantasy – all for sale!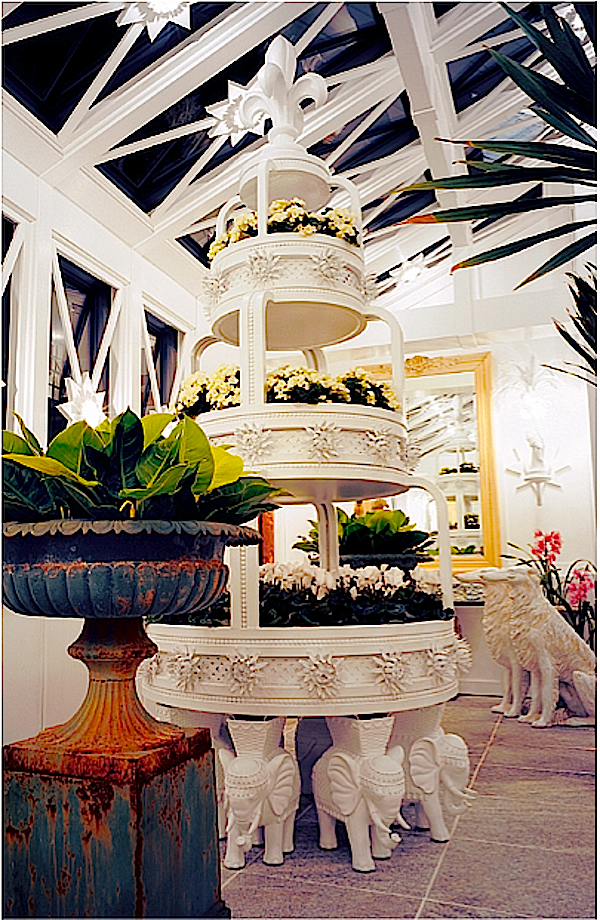 From modern to classical, objects include oversized sculptures and statuary, antique fountains, swings and gates as well as a wide range of urns, planters, tables and chairs.  Hours are 10:30-5:30 but early shopping can be arranged by appointment. You wouldn't want to miss these fabulous architectonic lanterns. They would take any outdoor space from ordinary to extraordinary.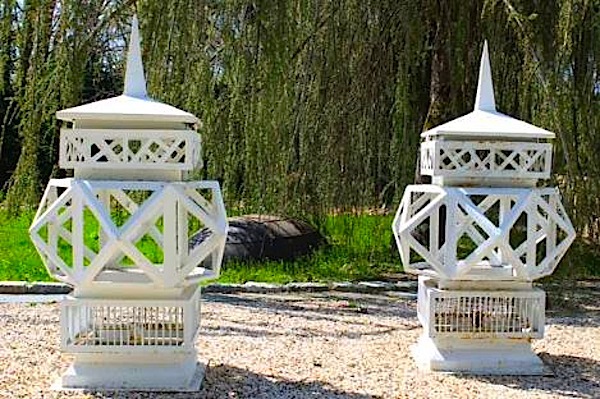 This wonderful swan planter would add distinctive personality indoors or out.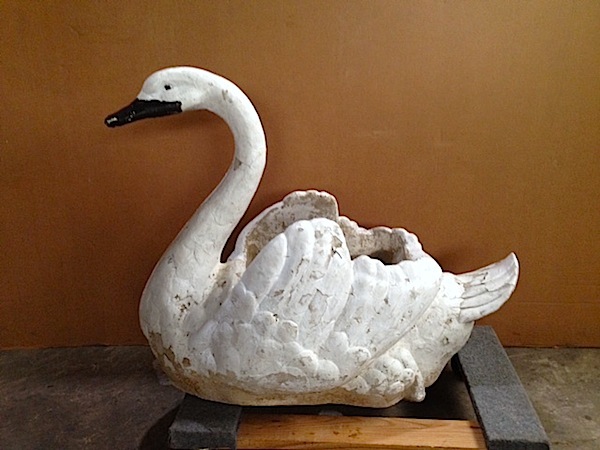 I've already had a peek at some of the incredible merchandise and I am only sorry I won't be able to attend until Saturday. Here preparations at an indoor booth were already underway when I visited last week.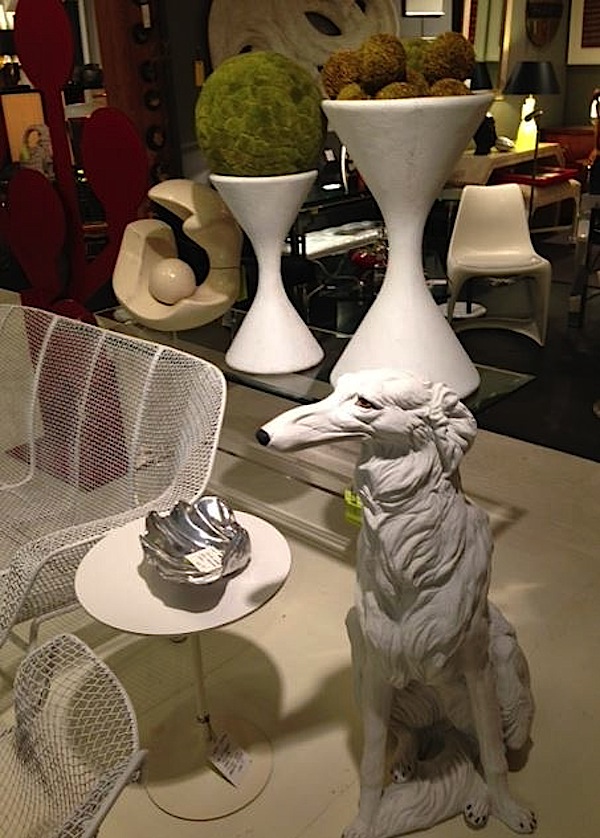 And I wish I had a photo of the three life size cows made of iron and metal. In addition to the garden antiques, a huge variety of live plants from large specimens to orchids, succulents and more is being supplied by Foliage Garden, the well known NYC flower market source. The oldest plant store on 28th Street, the shop has been a well respected source for retail flower shops, party decorators, event planners, interior designers, restaurants, hotels, magazines, corporate offices and private customers since 1981.
photo courtesy of Foliage Garden
And because, as we all know, shopping works up an appetite, Christopher's Crepe Truck will be on site Friday and Sunday serving both sweet and savory crepes using all fresh ingredients. Sandwiches and snacks will be provided on Saturday as well.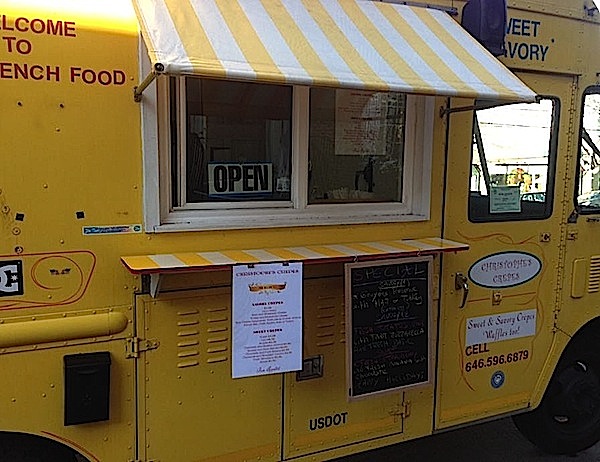 I look forward to seeing any of you who stop by on Saturday. It bodes to be amazing launch of a stellar annual design event!