One of the most popular booths at TENT London had to be Mini Moderns. Their cheerful range of wallpaper, textiles and home accessories just oozes with charm. The mix and match designs are a comfortable mix of retro and modern, giving them a universal appeal. As they say, they create "homeware for design conscious families" – perfect!!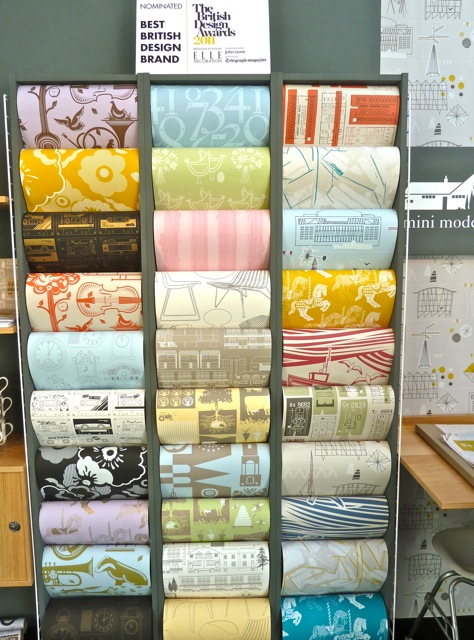 I just love this new Festival wallpaper celebrating the 60th anniversary of the 1951 Festival of Britain exhibition. See how the tableware coordinates?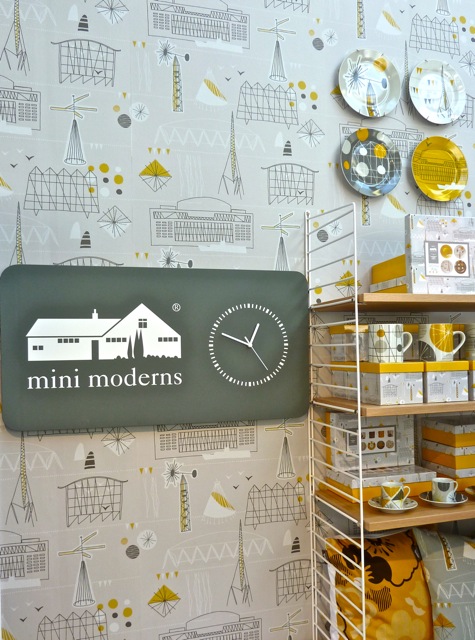 A creative collaboration with homewares brand, Magpie, the Whitby porcelain grouping is a true mix and match collection – no two pieces are alike. What a fun opportunity for light hearted tablescaping – perfect for a summer house.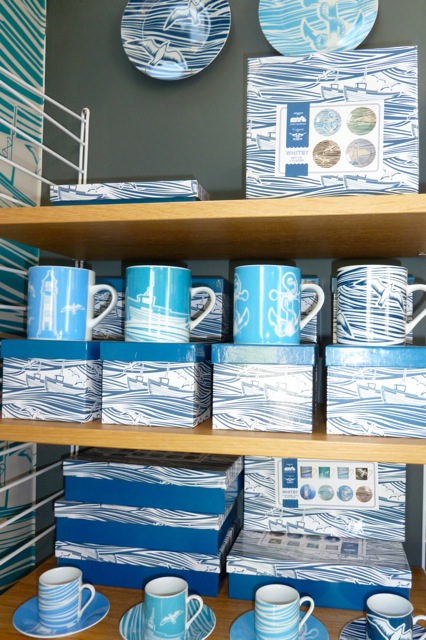 It was impossible to walk by their booth without a smile.
The nearby booth of Famille Summerbelle offered whimsical yet sophisticated designs and accessories for children's rooms. Their intricate laser cut (and some handcut) maps and art are visually stimulating for a child and aesthetically pleasing for the parent – a total win win!!
Another of my favorite booths at TENT London was Boeme Design. Several of us agreed that this creative company is one we will no doubt be hearing more about in the future. Boeme's unique and distinctive fabrics are hard to classify. Their bold use of color and artistic interpretations really defy categorization. They are more like fine art, digitally printed on the highest quality fabrics by Standfast & Barracks, a well established, design conscious British printer specializing in such bespoke production. I was particularly taken with the London Toile, especially in the orange colorway. :-)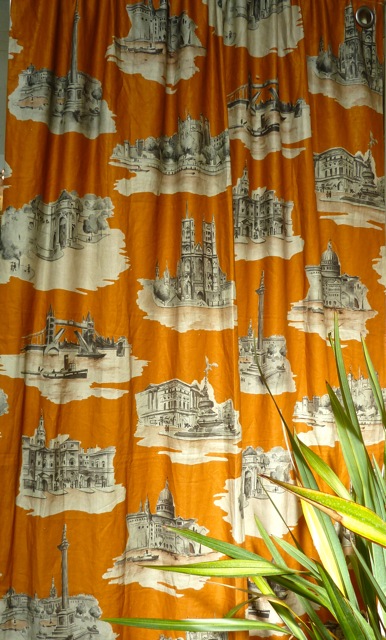 Reworked from a document pattern, this beautiful fabric is another example of a successful mix of old and new. Their entire line is full of inspiration useful for decorative interiors – the gorgeous Paon peacock-inspired cotton velvet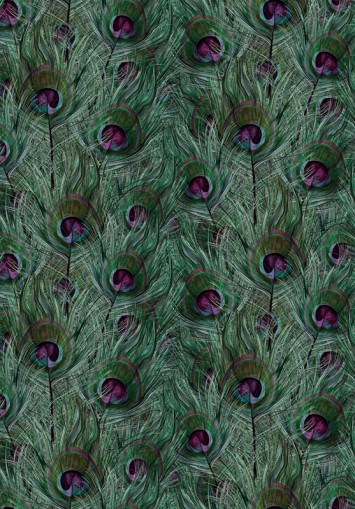 and the exquisite Flamont linen fabric panel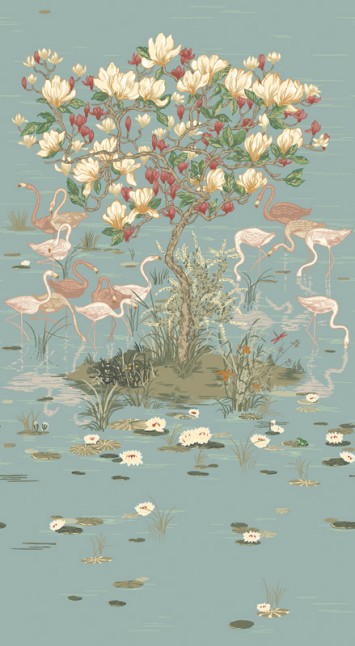 product photos above courtesy of Boeme Designs
Like my report from the spring fashion runway, TENT London showed a lot of print, pattern and color in store for interiors as well. With a nod to the past yet a strong glance forward, TENT London represented the best of both worlds.