Of the colorful and pattern laden fabrics of the Paris Deco Off 2017 collections, many were conceived from travel and nature inspired sources. This was certainly the case at Pierre Frey, where Maoming evokes the ancient textile traditions of the Miao women in remote Chinese mountain villages. Ikats, embroideries and bold geometric patterns are interpreted in indigos and brights for a collection that continues the love of ethnic textiles. Below, indigo heaven in the left bank showroom with the batik-like linen Haikou on the walls, cotton embroidery Lan-Fish on the sofa, Helong ikat velvet (lots of velvets at Deco Off) and Baoji jacquard on pillows.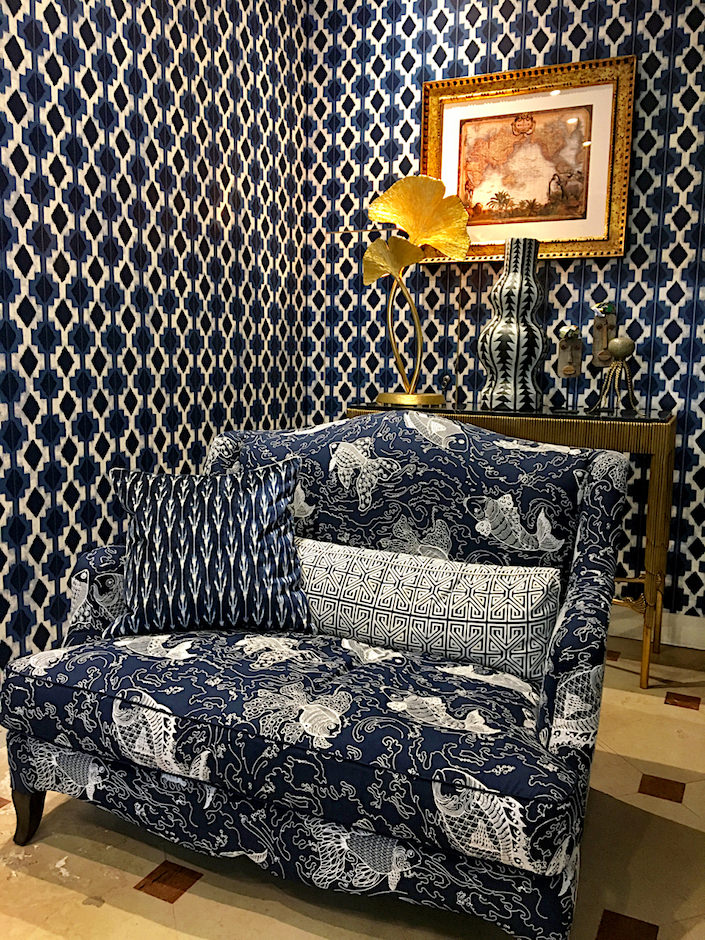 And below, with curtains in the charming linen Fleurs de Chine with pillows of the embroidered linen Lao Lao on left and the linen tie dye Yan Dye on right.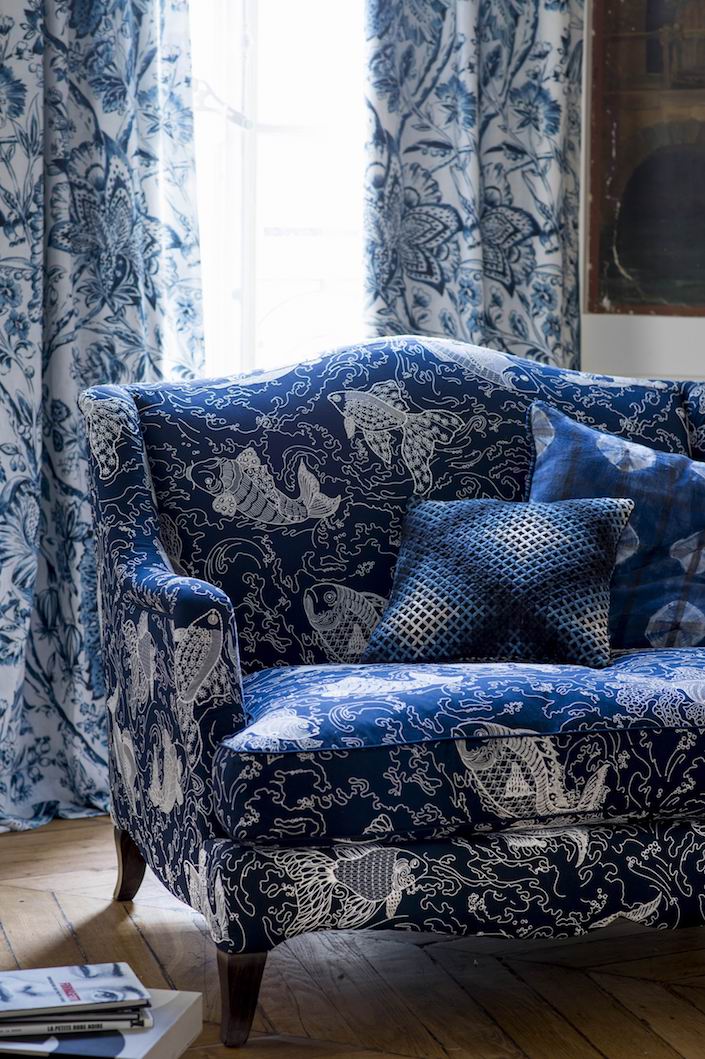 I shared a shot of this fabric, Pitaya, below left, last time. Based on a Chinese boy's indigo jacket, the base fabric, Wuxi, on right below, is a totally handmade cotton jacquard of ikat chevrons. This fabric was then sent to Bangalore, India to be expertly hand embroidered for the amazing final result.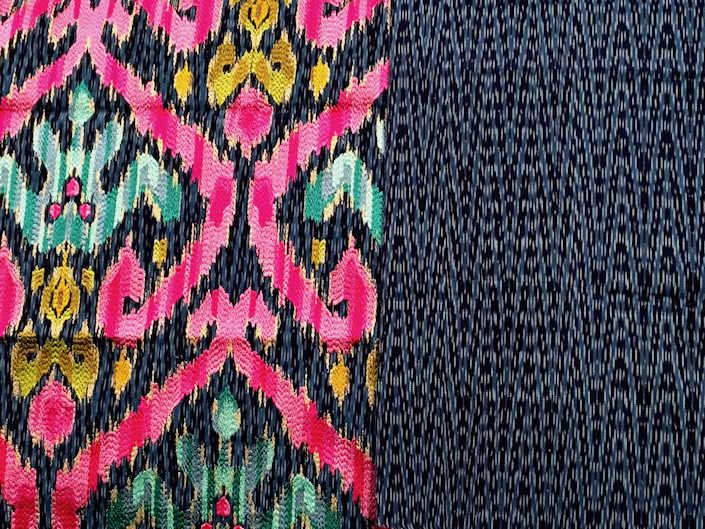 Another fantastic embroidery is the collection namesake, Maoming, seen on the sofa in the Rue Furstenberg showroom, below.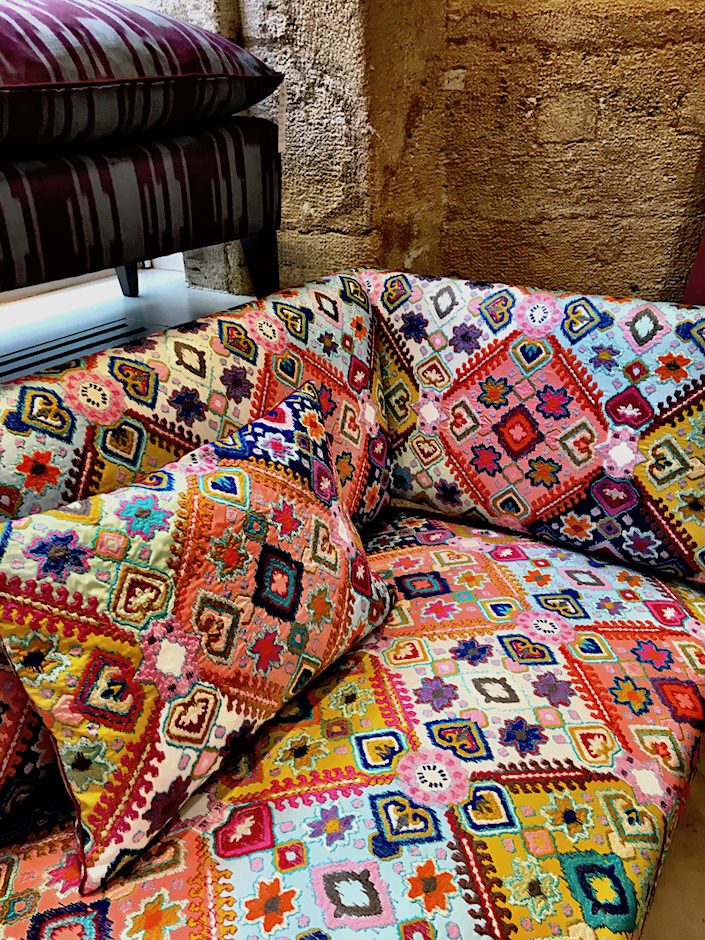 You'll be seeing a lot of yellow this spring and Pierre Frey's embroidered Fujin (on the curtains) and the velvet ikat Helong on the chair are great ways to brighten up a scheme with ethnic style.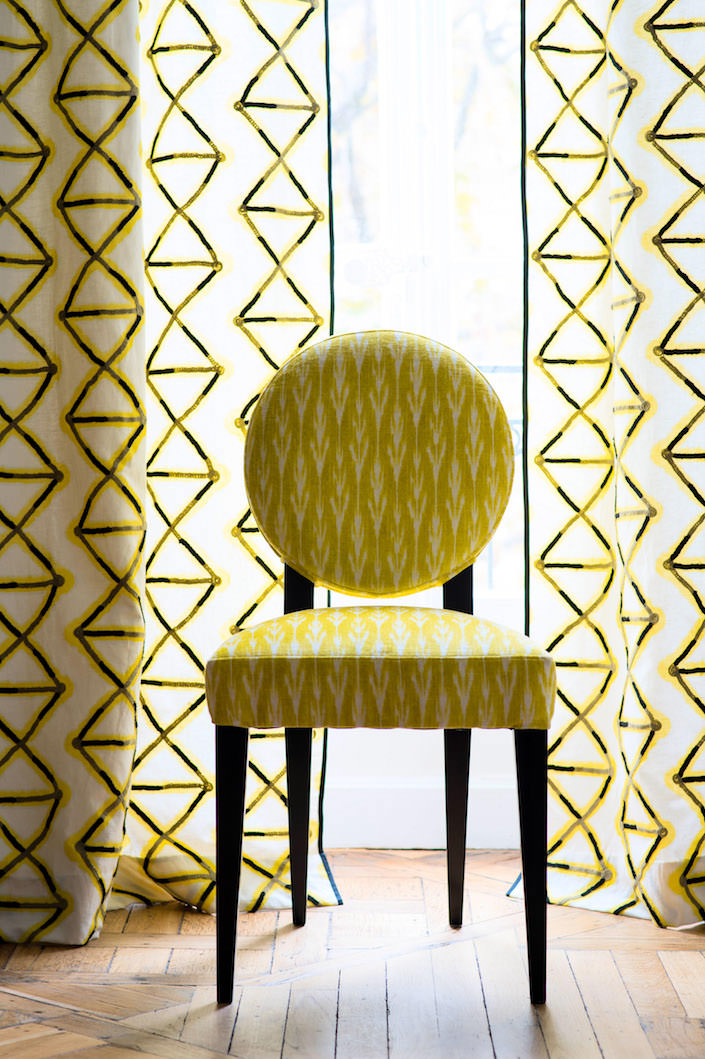 The entire collection, with coordinating wallpaper (such as the ikat inspired Mako, below)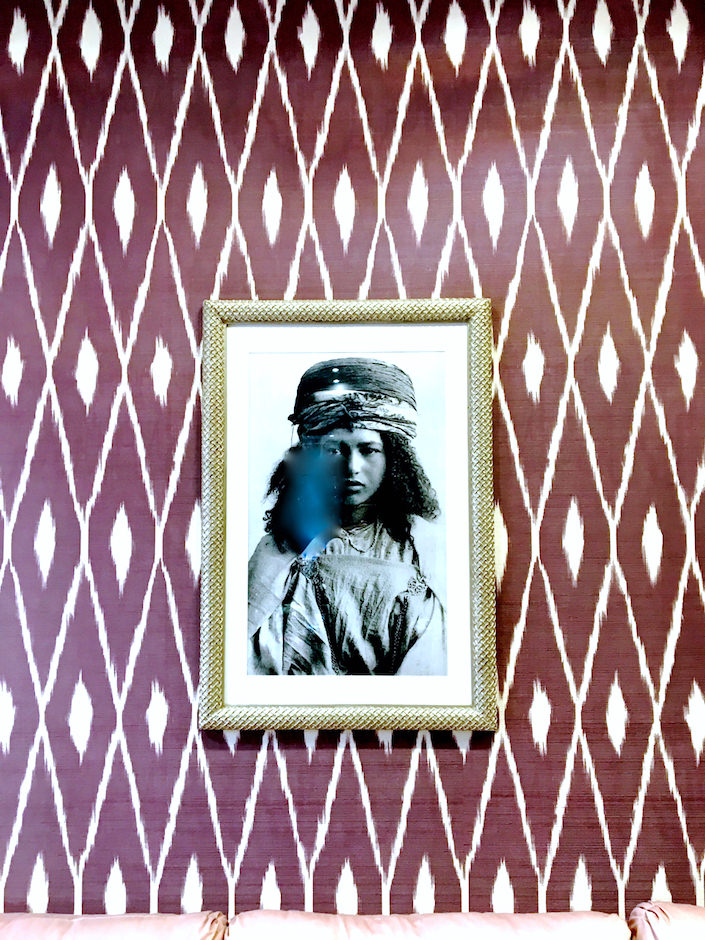 and rugs,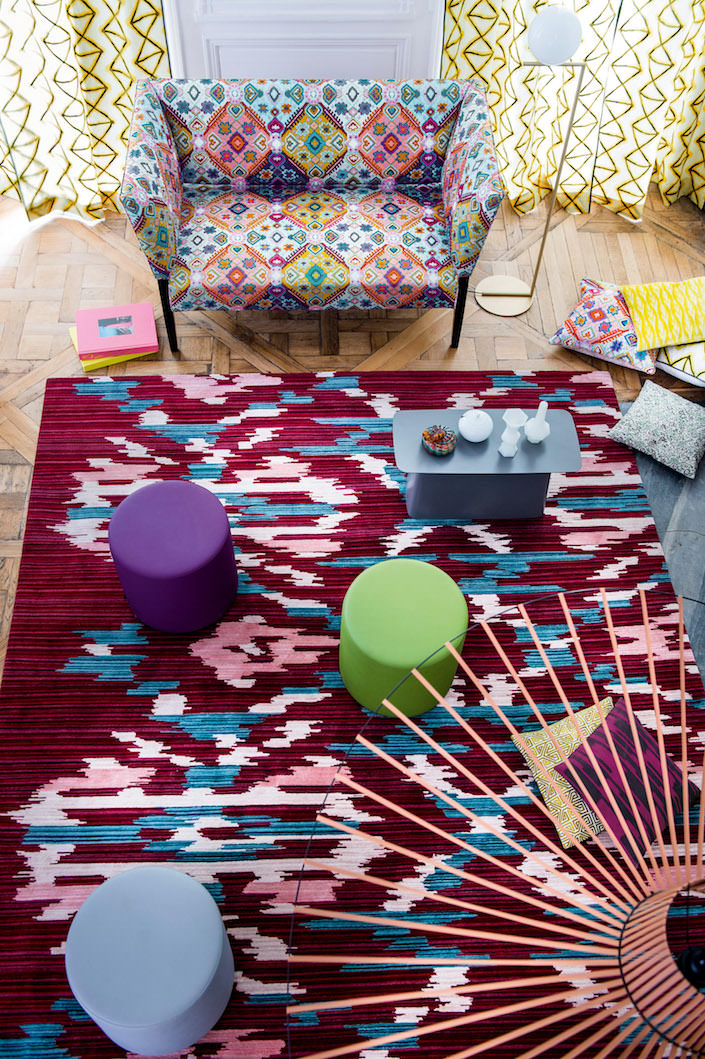 is filled with inspiring color and pattern perfect for edited layering or a full on maximalist vision.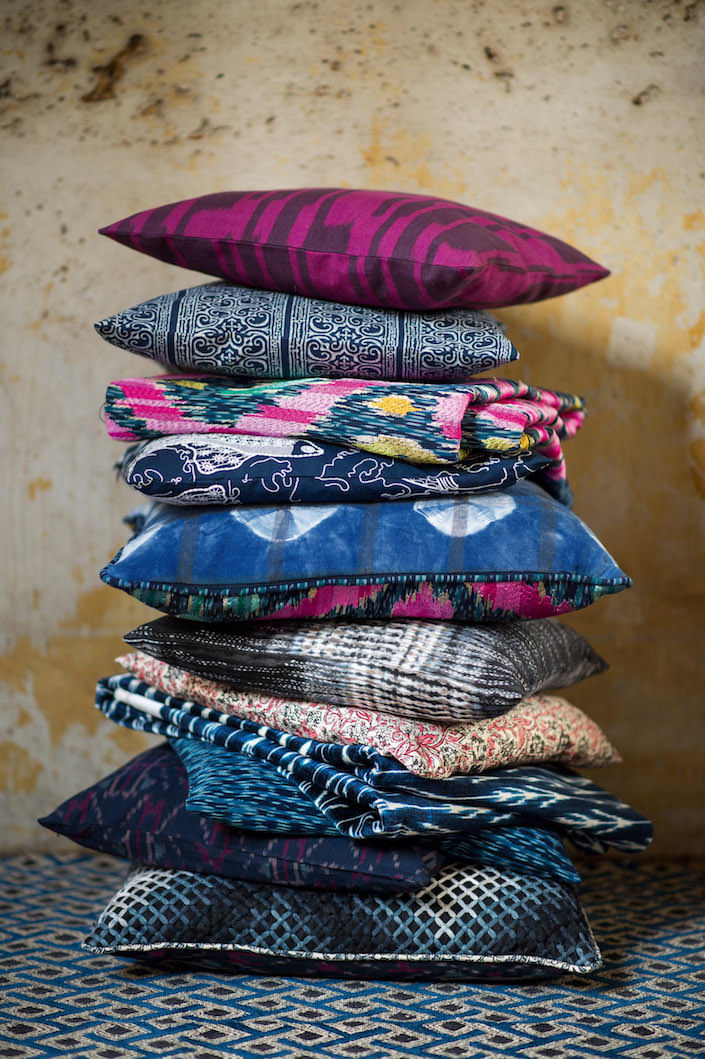 Jim Thompson, with creative director Oh Baholyodhin's cleverly titled Leo de Janeiro collection, references themes and symbols of Chinese culture melded with travel and festivities around the world. Celebrating color, tradition and exotic themes, the namesake fabric is a nod to the 'Lion of January,' the iconic Chinese lion who is featured dancing at Chinese New Year's parades, surplanted in the ultimate carnival.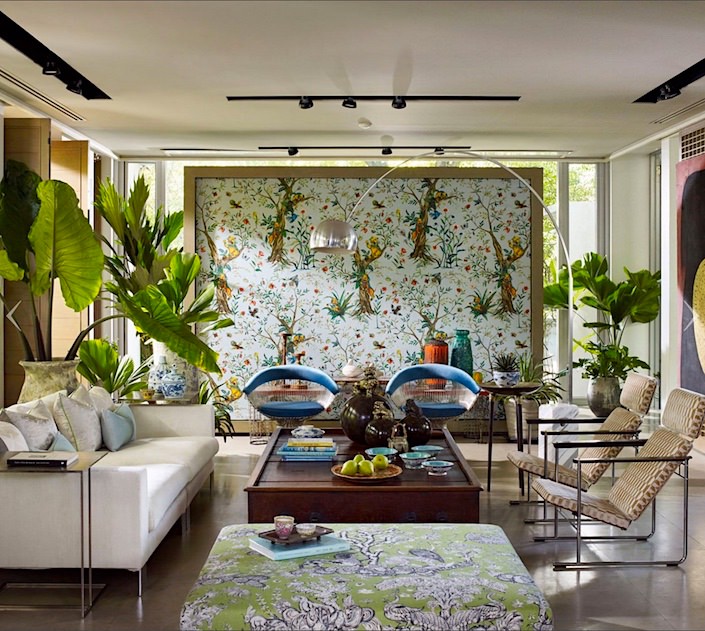 Below, in the blue and white colorway behind a sofa in the collection's Marquise – trending in both color and material – a luxurious cut velvet.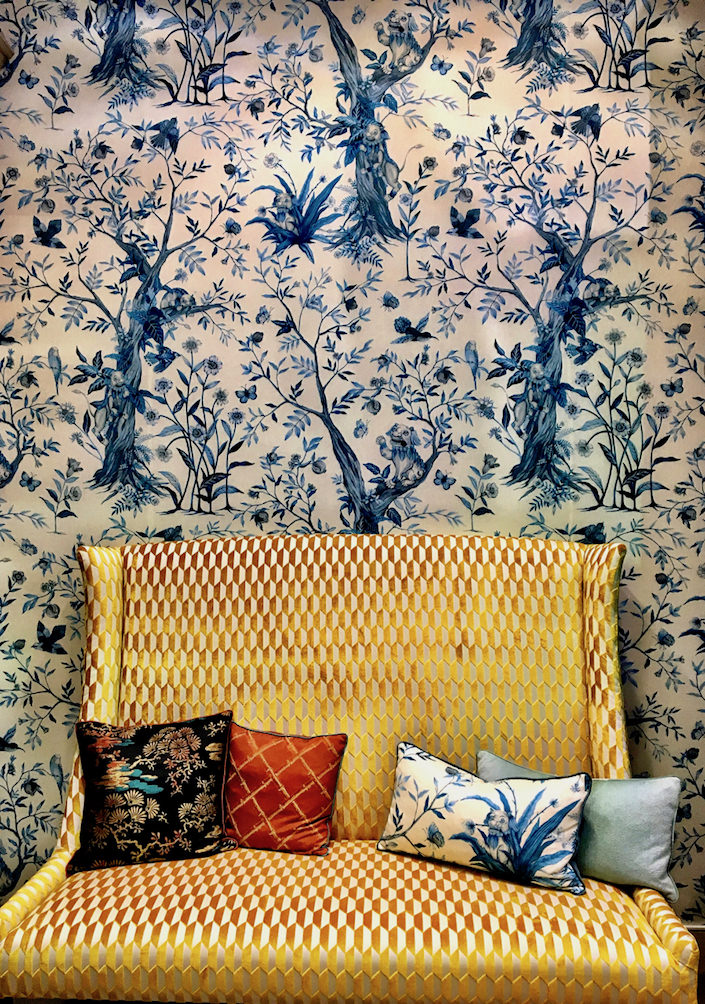 Silk is the specialty of the house and the luxurious Ming Ming is an opulent jacquard inspired by the motifs on traditional Asian ceramics.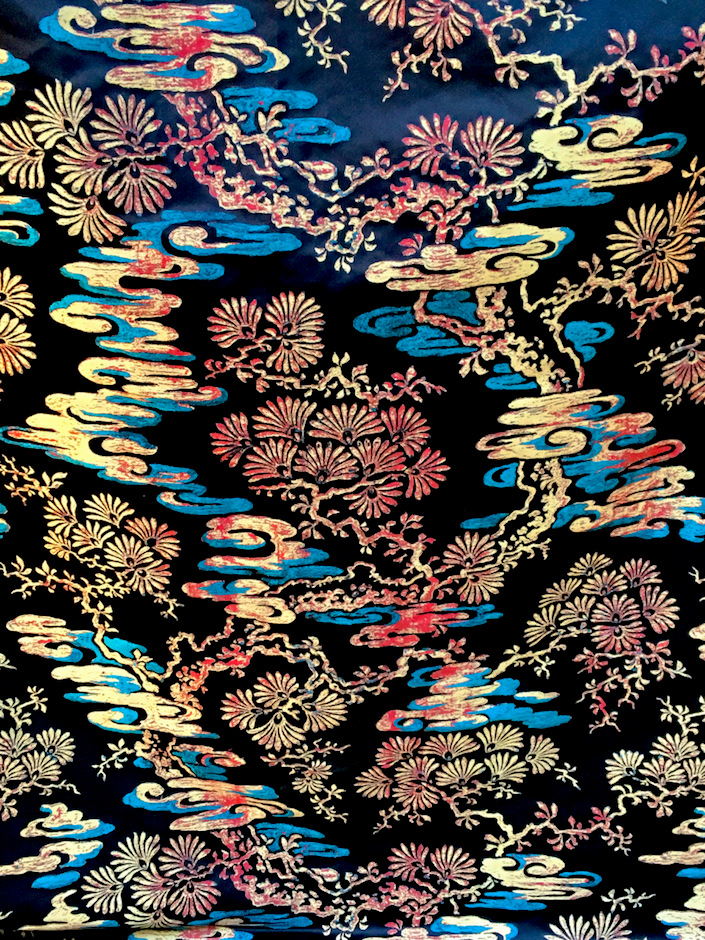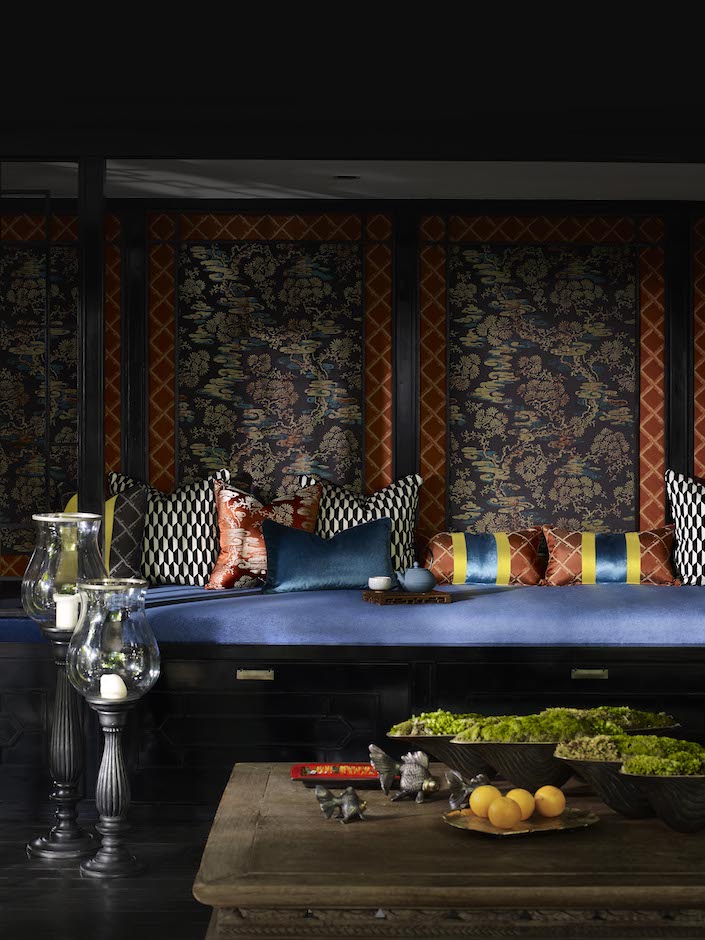 On trend for both natural themes and colorful embroidery, Heliconia Dreamin' is inspired by these colorful flowers that still bloom at Jim Thompson's former home.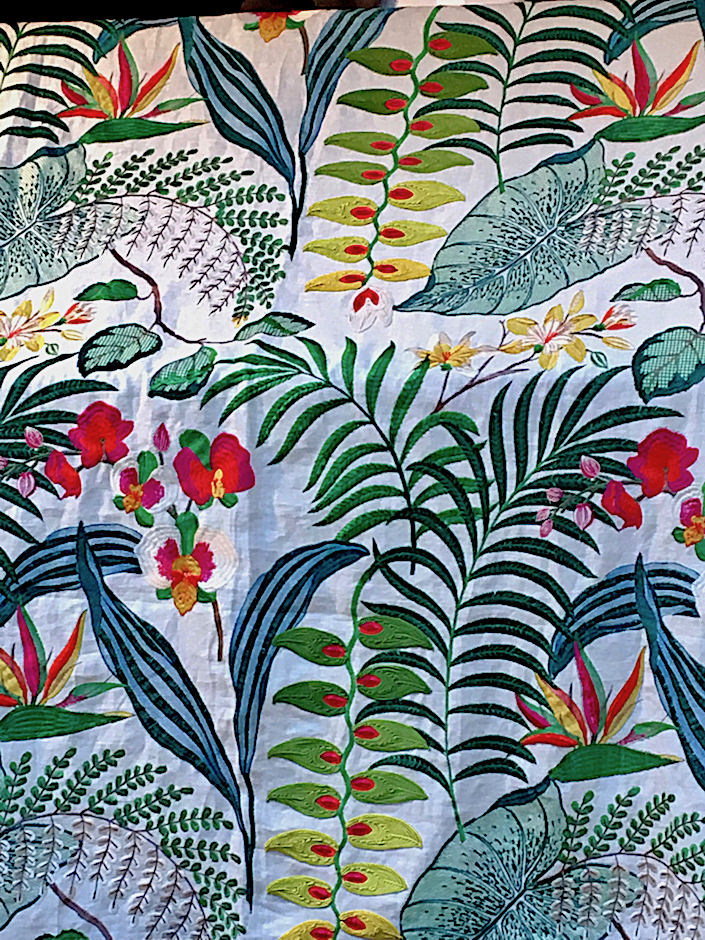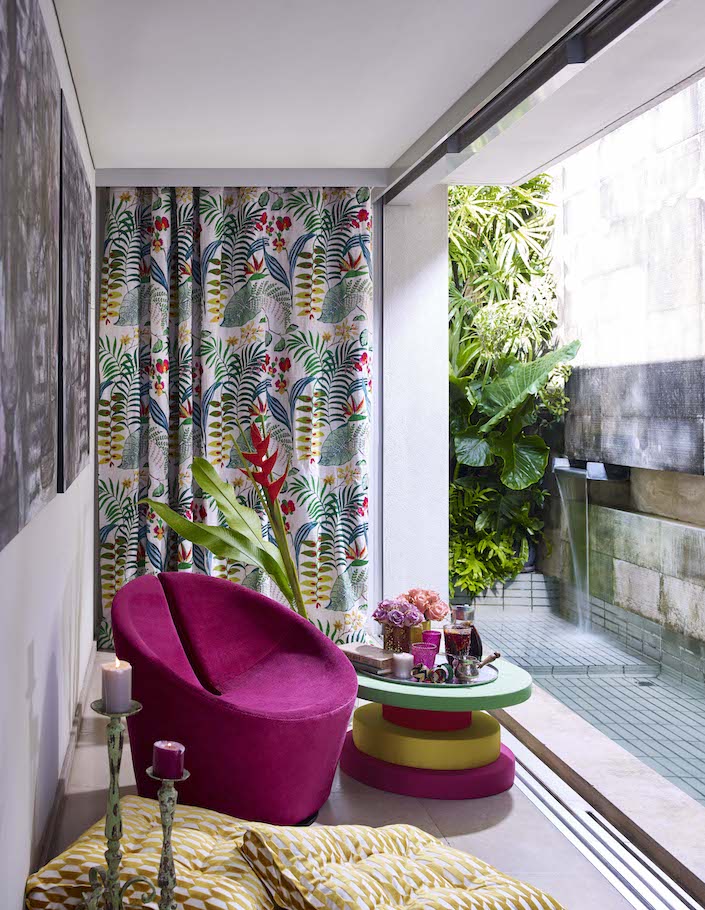 Known for their vibrant hues and exuberant prints, Manuel Canovas presented a new collection inspired by the Mediterranean and natural world.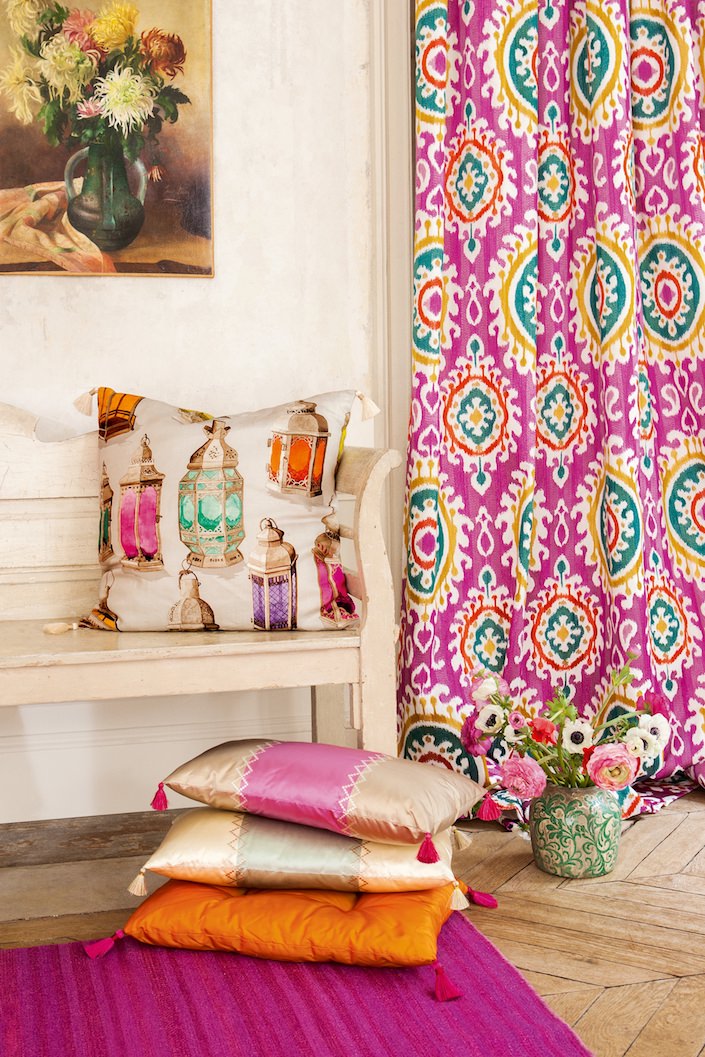 Fresh and vibrant for spring is the embroidered Tara, on the curtains.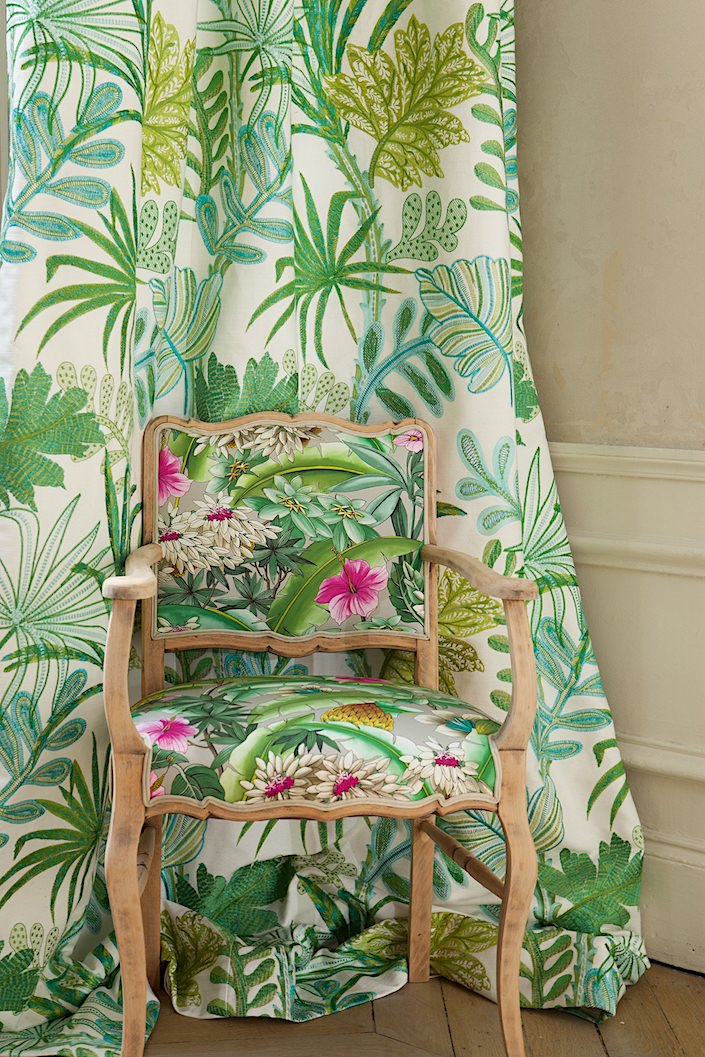 Palladio, on linen, is a versatile and painterly print.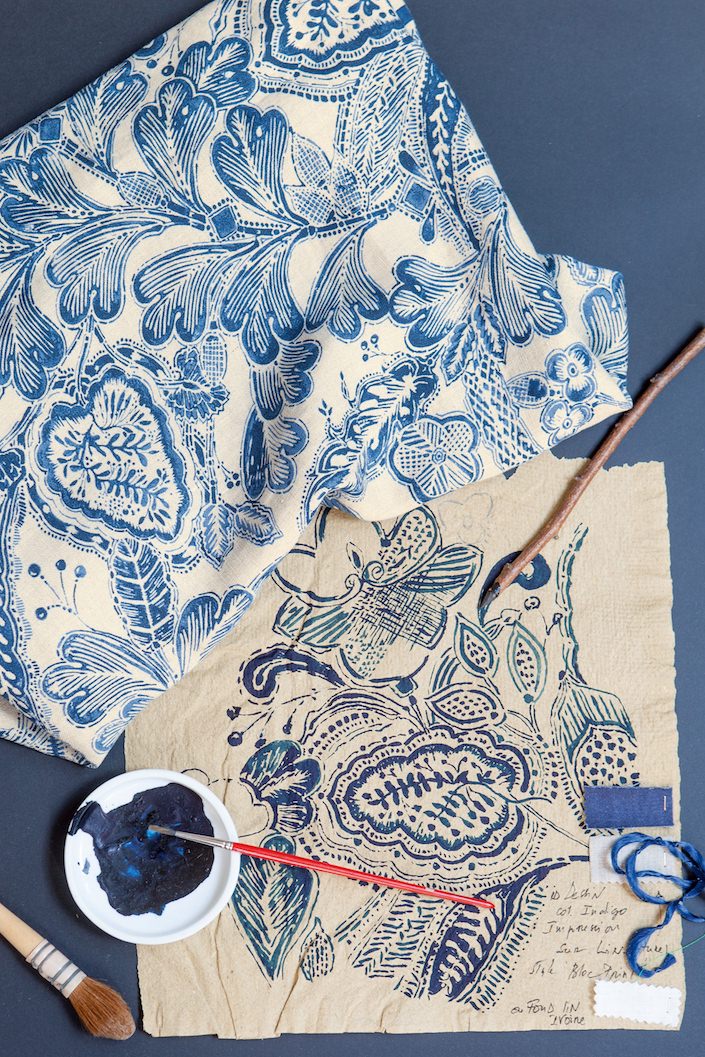 Uma, in Jonquille, is a vibrant take on a classic moiré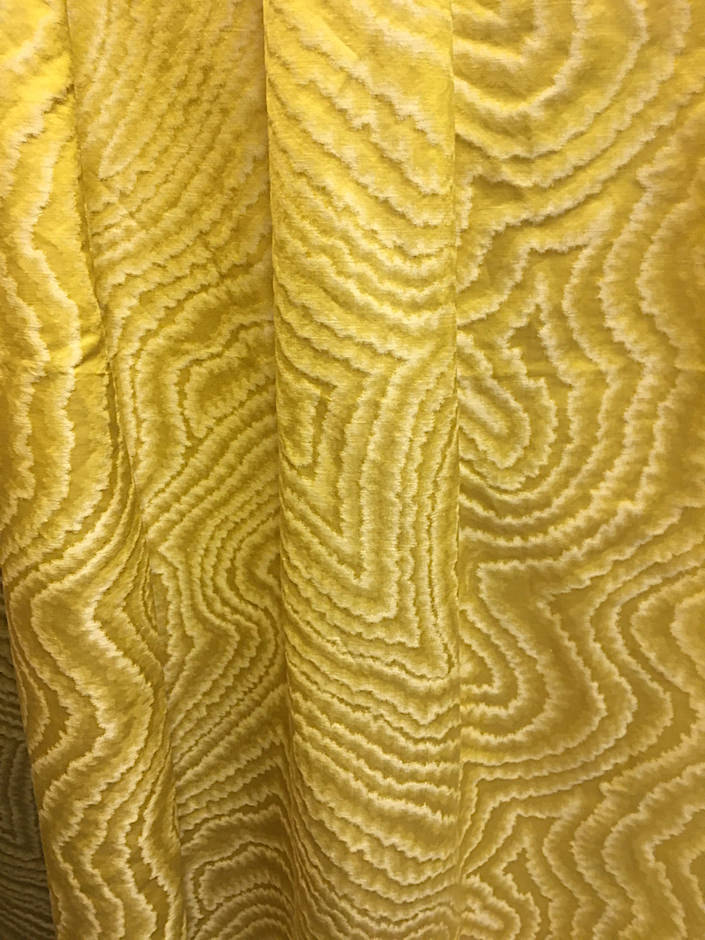 And Nanda is an elegant embroidered cotton and silk.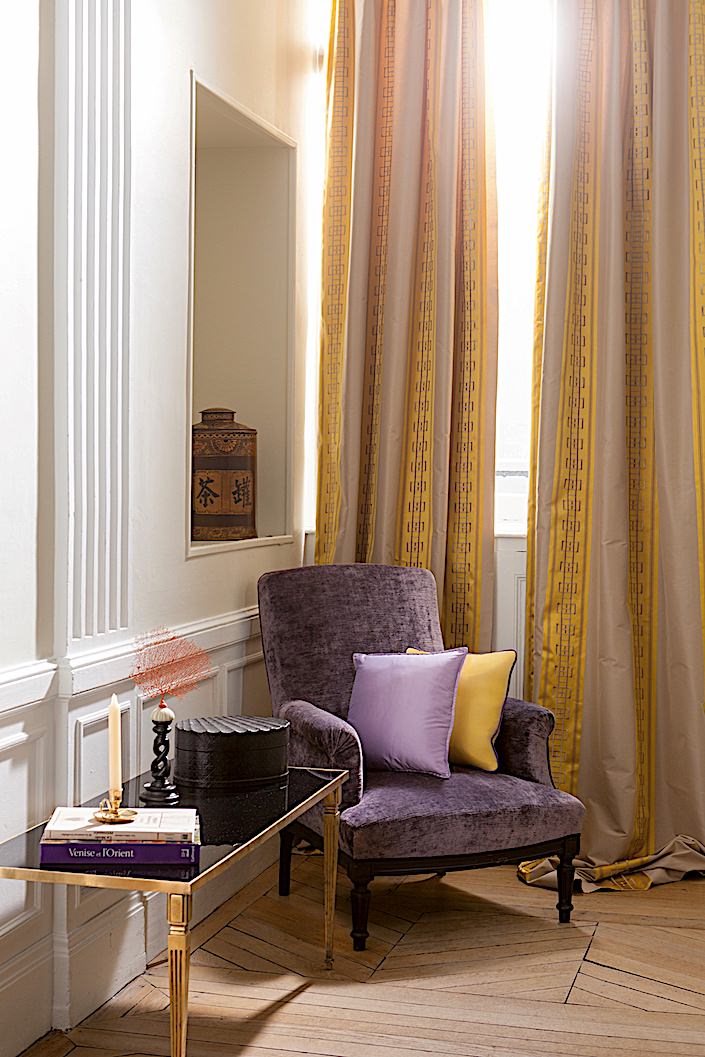 Swiss based Jakob Schlaepfer merges meticulous handcraft with industrial production for both fashion and interiors. Deco Off 2017 introduced eight new wallpapers in their signature large scale designs. The Galva series is produced on their newly developed foil. Galva Sonja is reminiscent of Sonia Delaunay's colorful art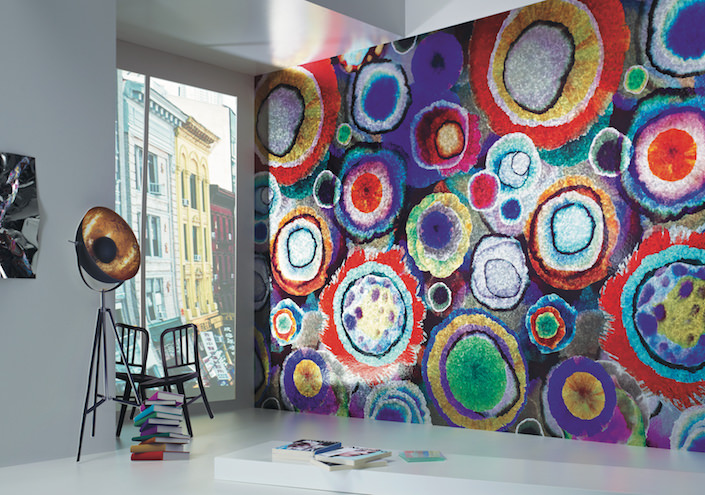 Poppy Anastasia on Schlaepfer's classic wallcovering material, is an opulent explosion of Persian paisley mixed with baroque rose bouquets.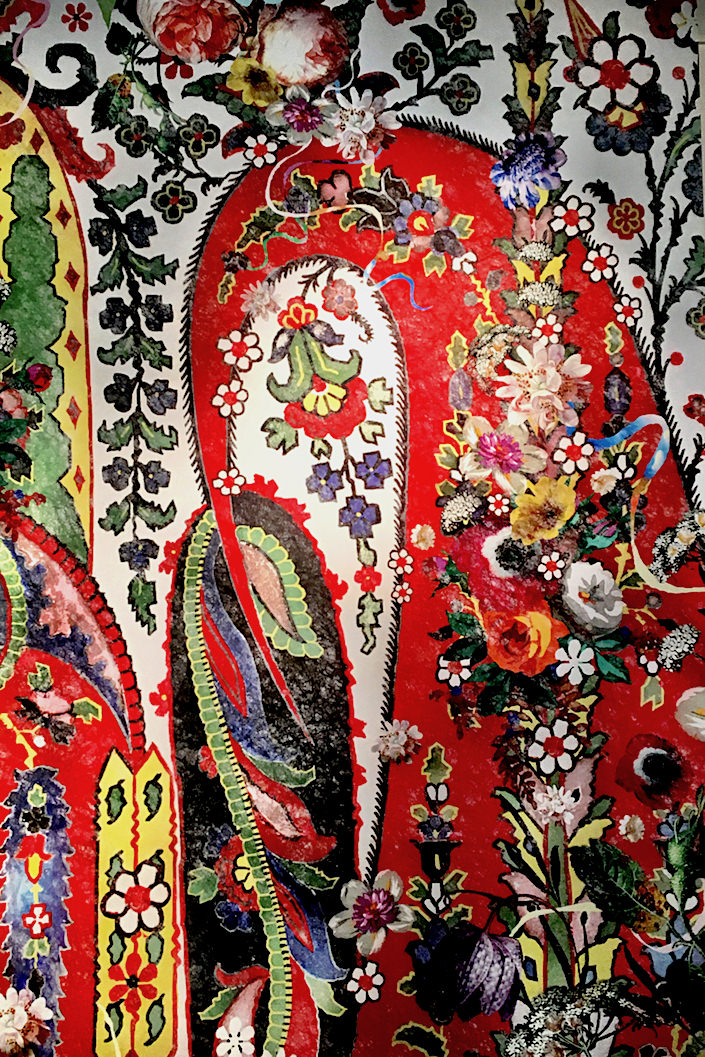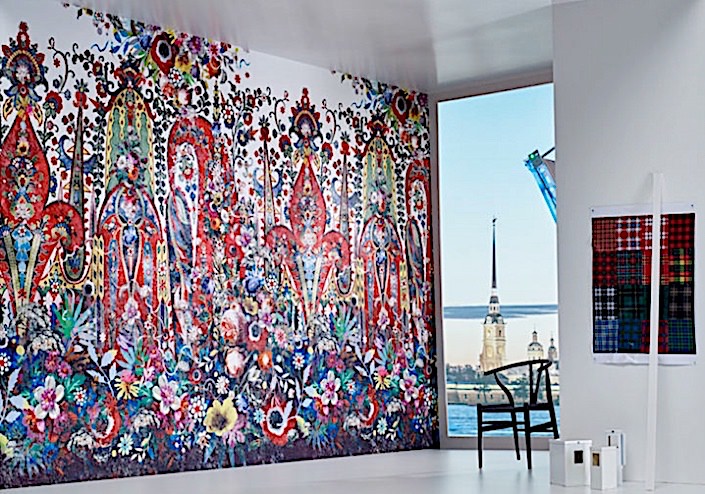 And their Poppy Lanai is like being immersed in a garden of tropical splendor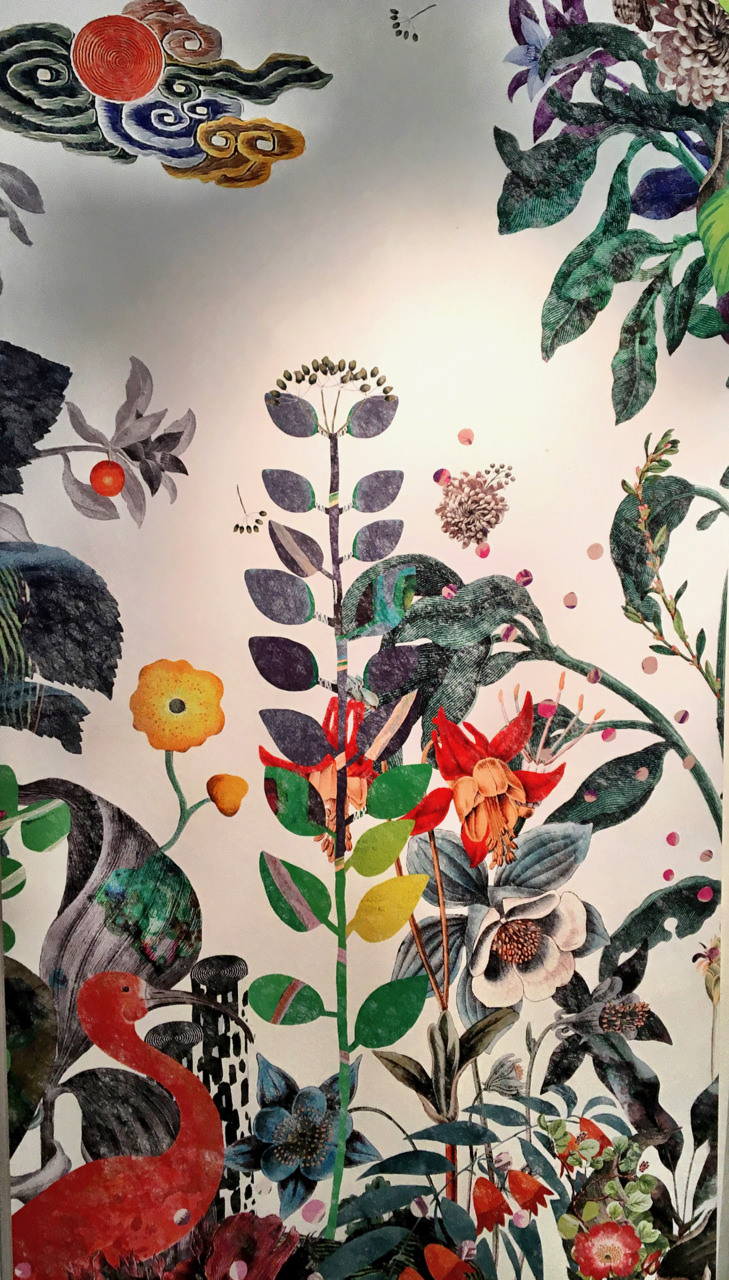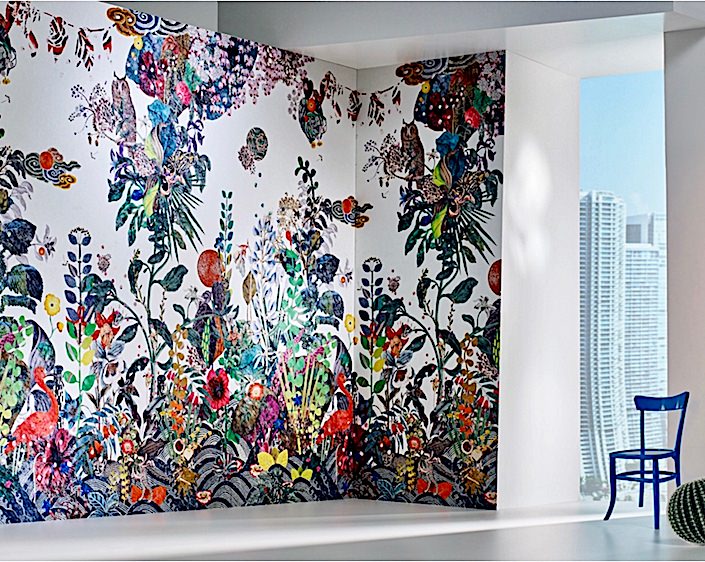 while Poppy Chinoise serves up festooned florals with an Asiatic twist.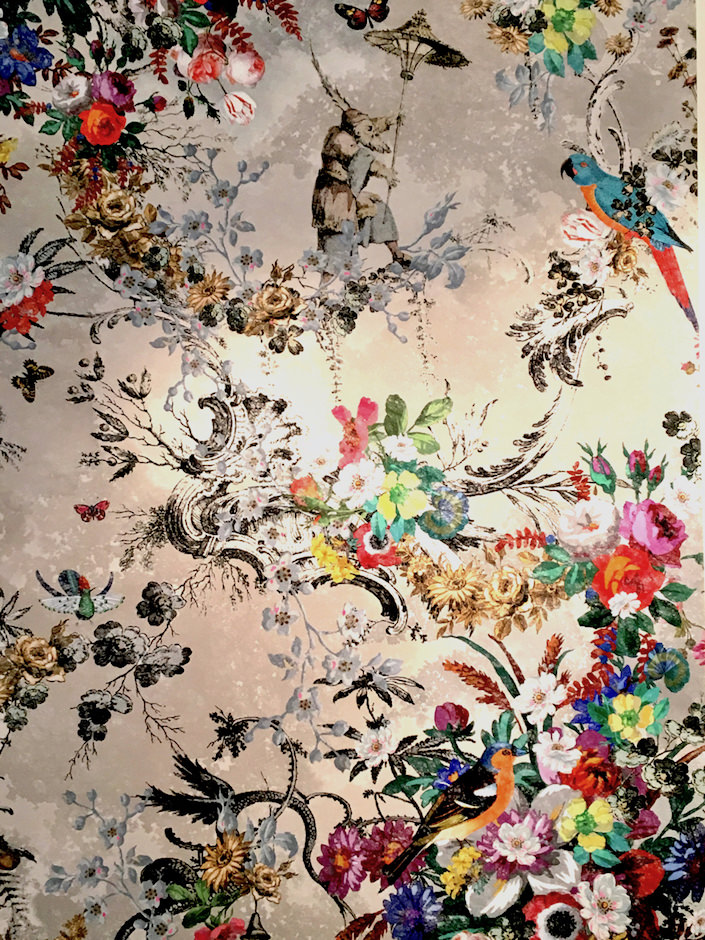 One of Jakob Schlaepfer's technologically advanced fabrics is Eugenio, which is coated with aluminum on one side and printed with a large scale color panel on the other. Below, Roalia, an oversized profusion of flowers printed on Eugenio, with warp-printing lending a mysterious subtle sheen to the pale hues.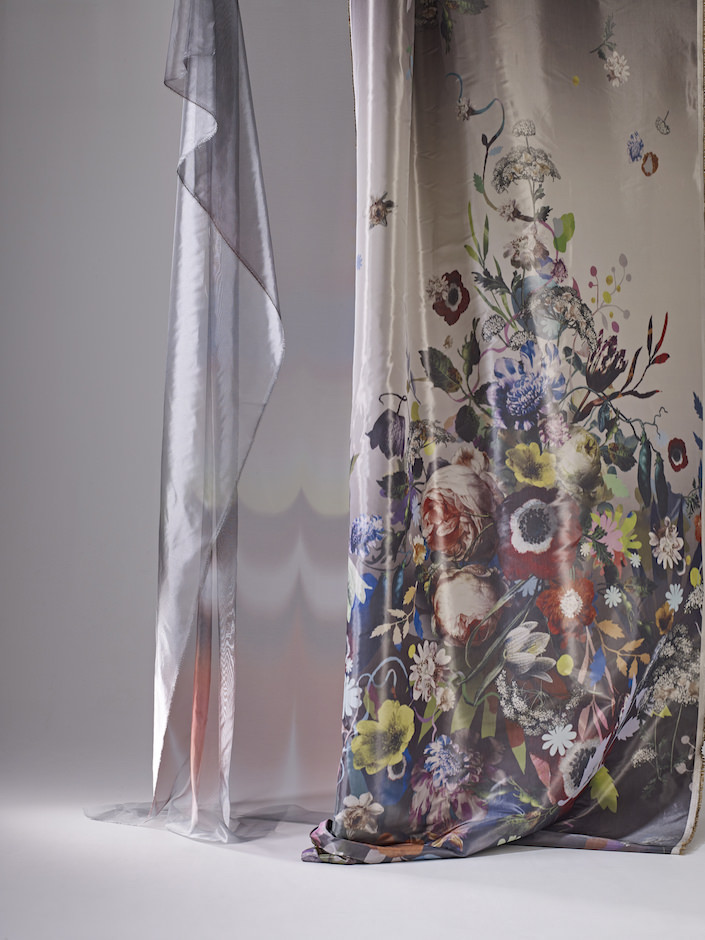 Jean Paul Gaultier introduced the lively Recreation for Lelievre, inspired by 18th century toiles de Jouy with his own inimitable twist.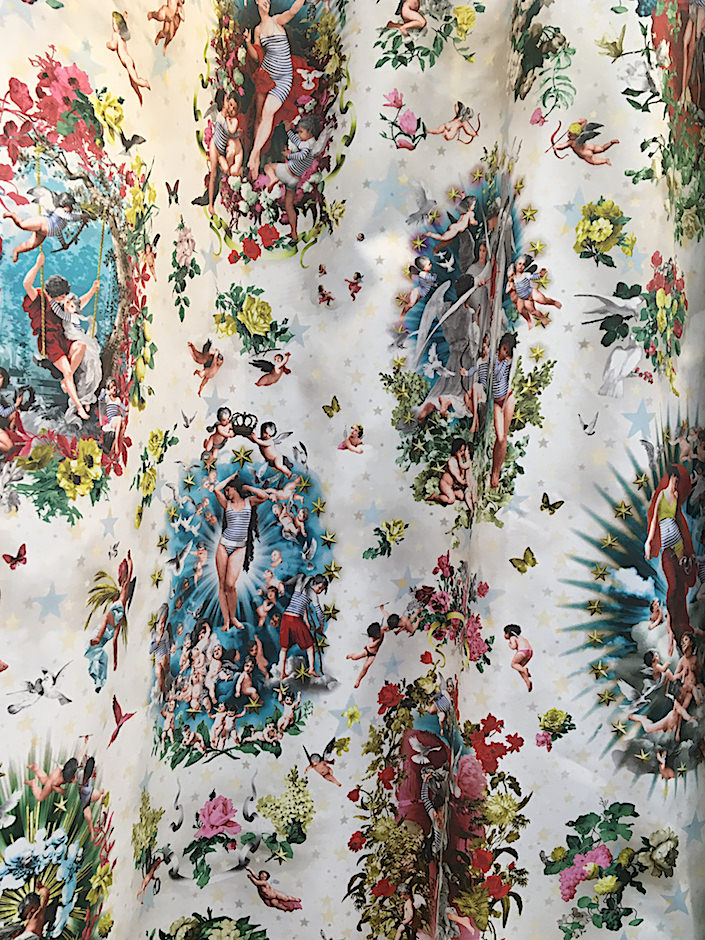 Casamance drew on nature's exotic side for their new collection – the gold toned Paradisiaca below.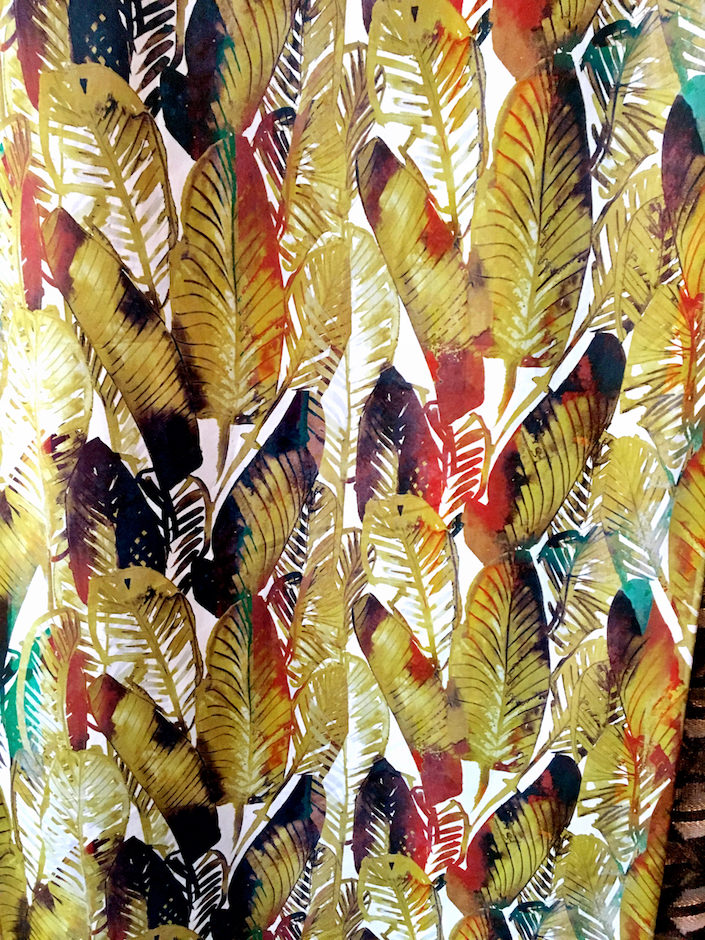 For nature inspired color, de Gournay is always an inspiring source. They had quite a few new patterns and colorways with the upstairs completely redecorated – the back room in a maximalist vision in pink.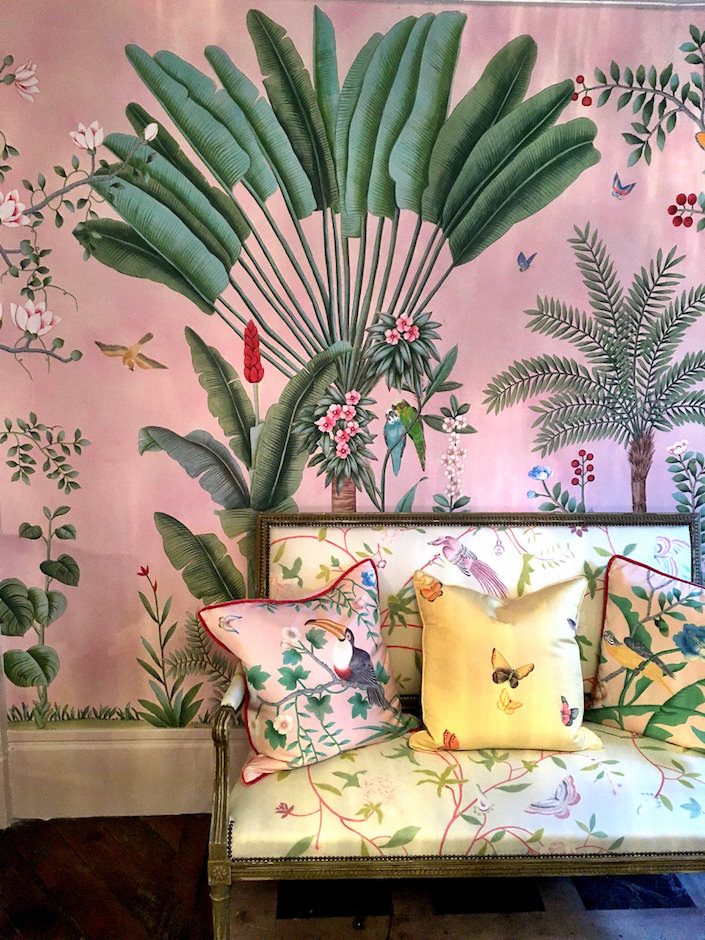 A favorite was their reproduction of Pauline de Rothschild's famous 18th century wallpaper, of jib door fame. Some of you may have caught my fun little Instastory replicating that moment.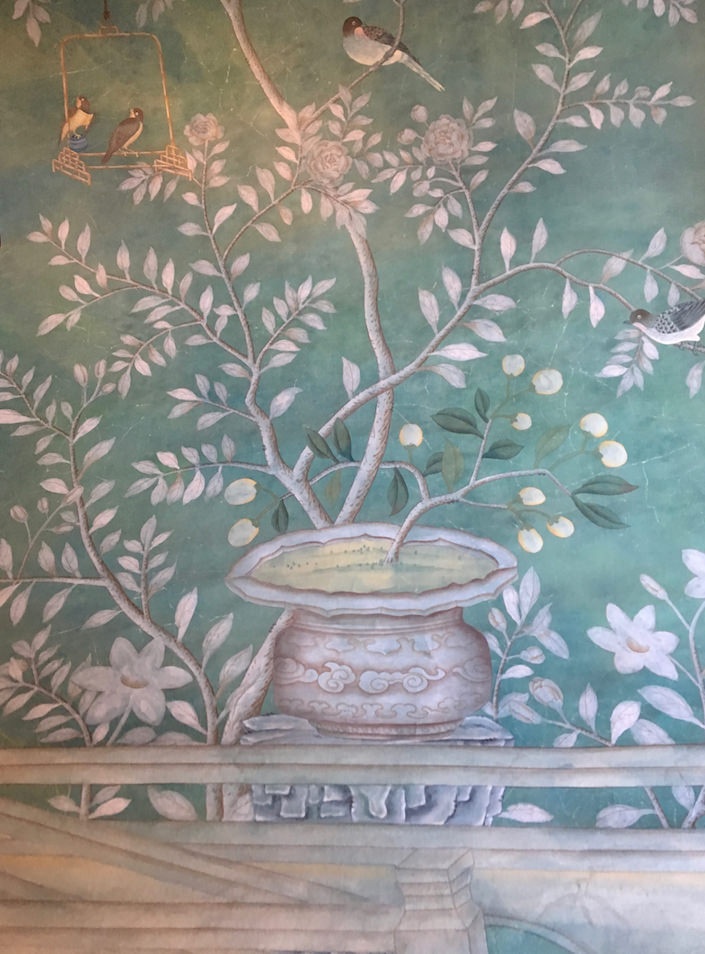 There are also beautiful new embroideries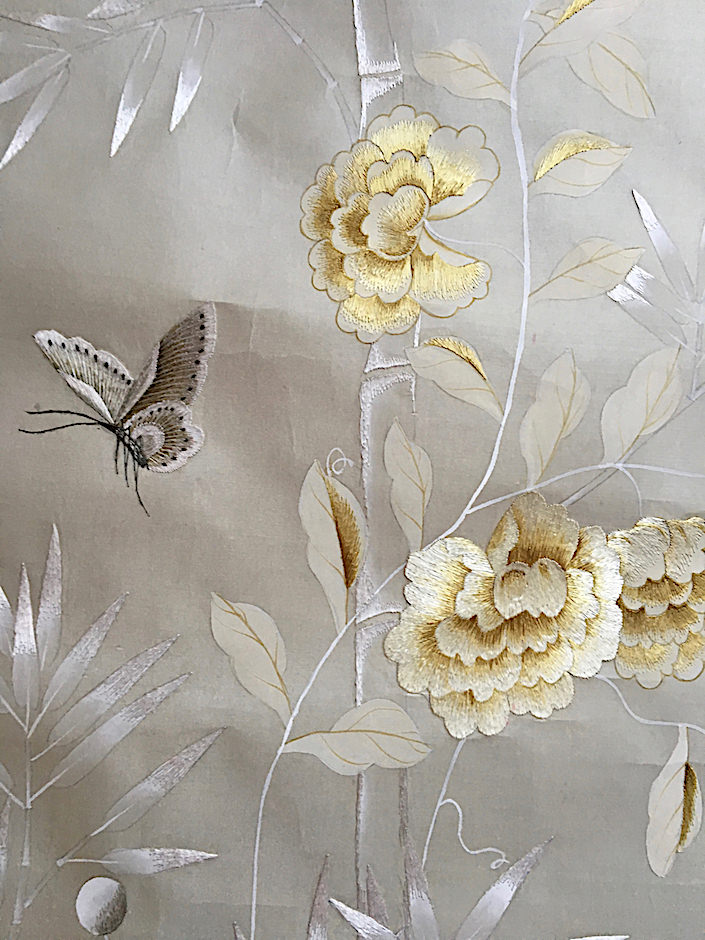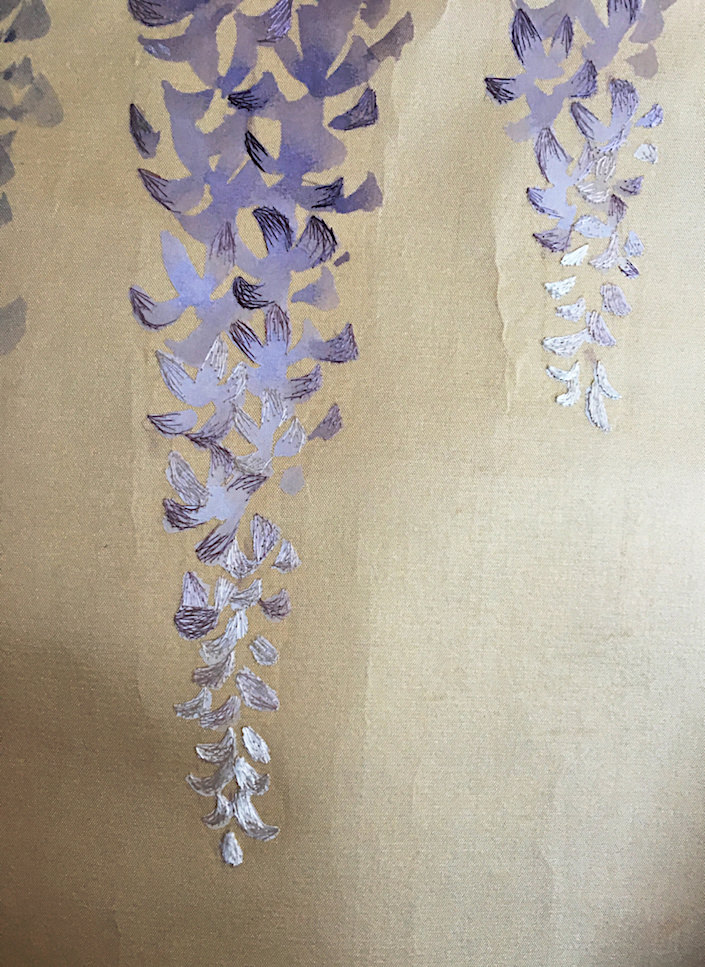 We are seeing more and more examples of custom lampshades and de Gournay is joining the fray with a new range of luxury shades. Hand painted, they employ the same motifs used on many of their iconic silk wallpapers and are custom made as bespoke pieces of functional art.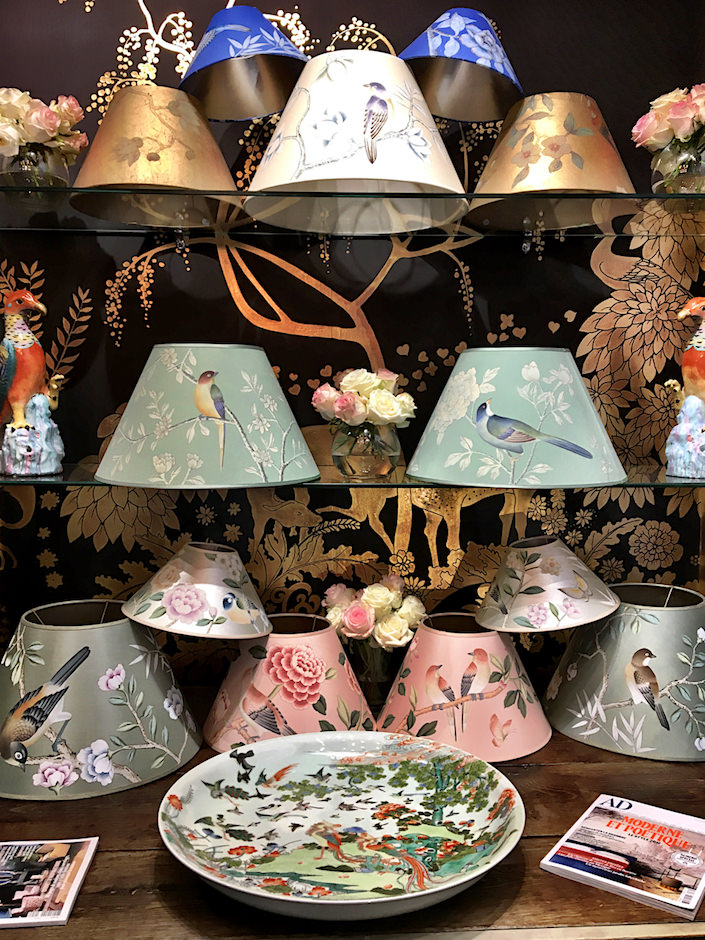 Stop back next time for more themes and collections from Deco Off 2017!