Concluding this week's look at Charleston, I am bringing you a pictorial peek (since I don't have the back story on most of these residences) at historic Charleston seen by bike as Susanna and I did a quick tour of the central historic district. Not only do we brake for Instagram, we sometimes actually disembark!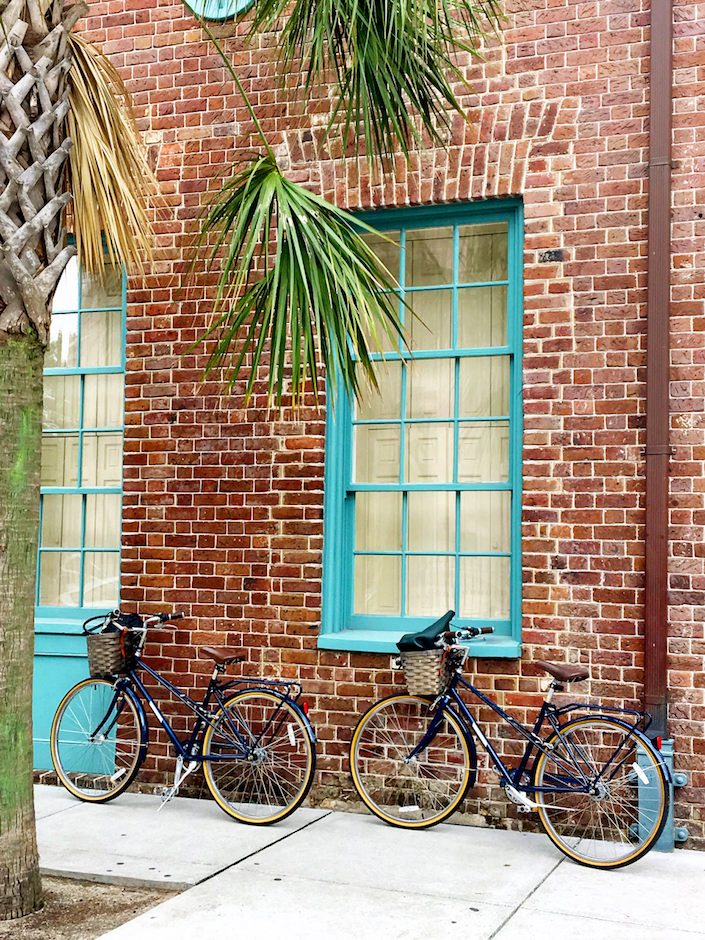 For those of you not familiar with the city, there are several neighborhoods defining historic Charleston with South of Broad ("below" Broad Street, at the southern end of the peninsula) generally considered the most exclusive residential neighborhood, including prime examples of historic Charleston's glorious residential architecture.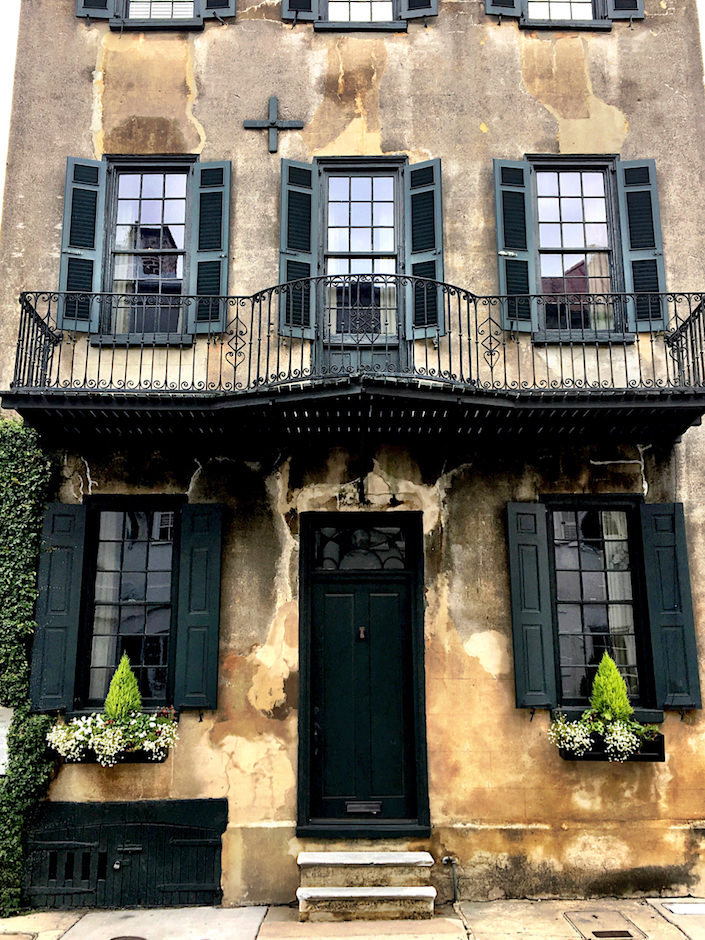 There are many spectacular homes beautifully preserved, many with thanks to the Historic Charleston Foundation, which, since 1947, has worked to preserve and protect the city's architectural, historical and cultural character.  This is merely a tiny taste (please, dear readers – I entreat you not to tell me all the things I missed!) to entice any of you who have not yet made the pilgrimage to this inspiring city.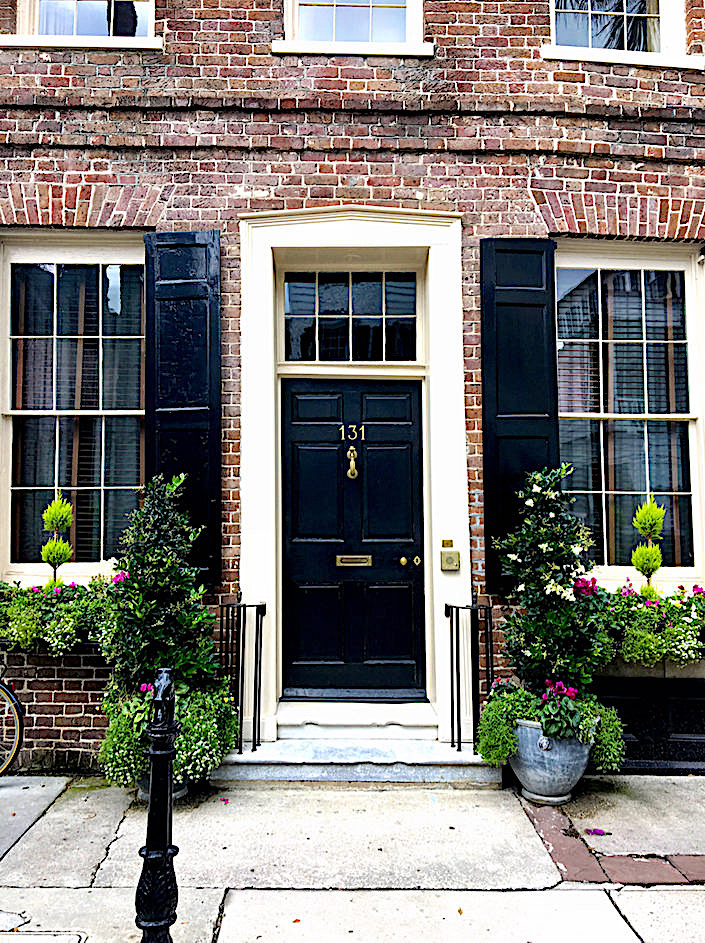 Church Street was named for obvious reasons. Extending from Pinckney Street to the very end of the Battery, it passes through what is considered the French Quarter, with the noteworthy pink stuccoed brick Gothic Revival Huguenot Church.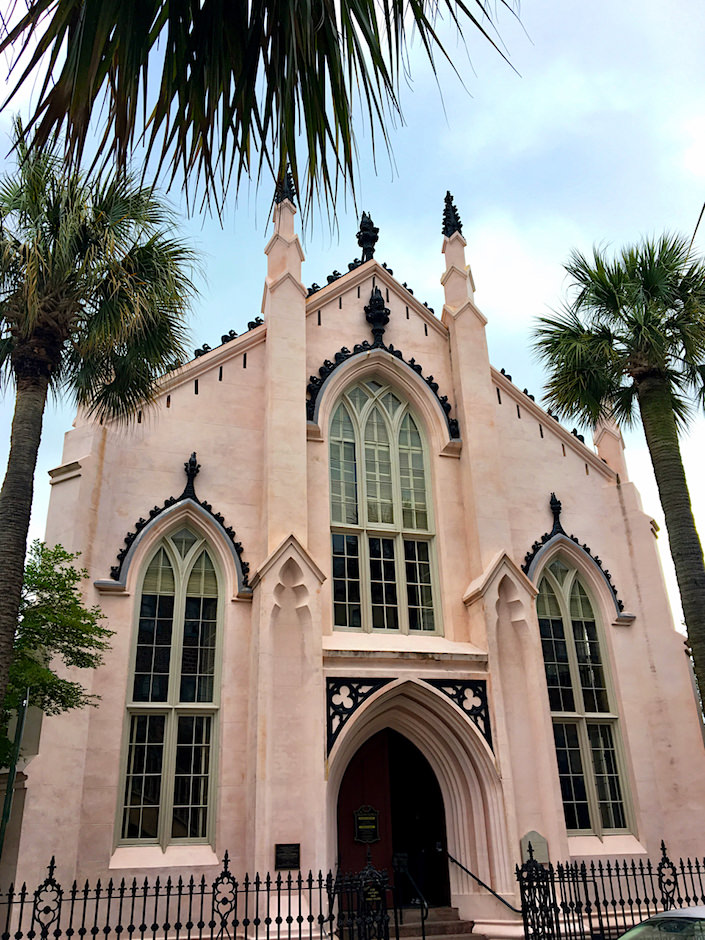 But the church is hardly the only example of pink stuccoed exteriors.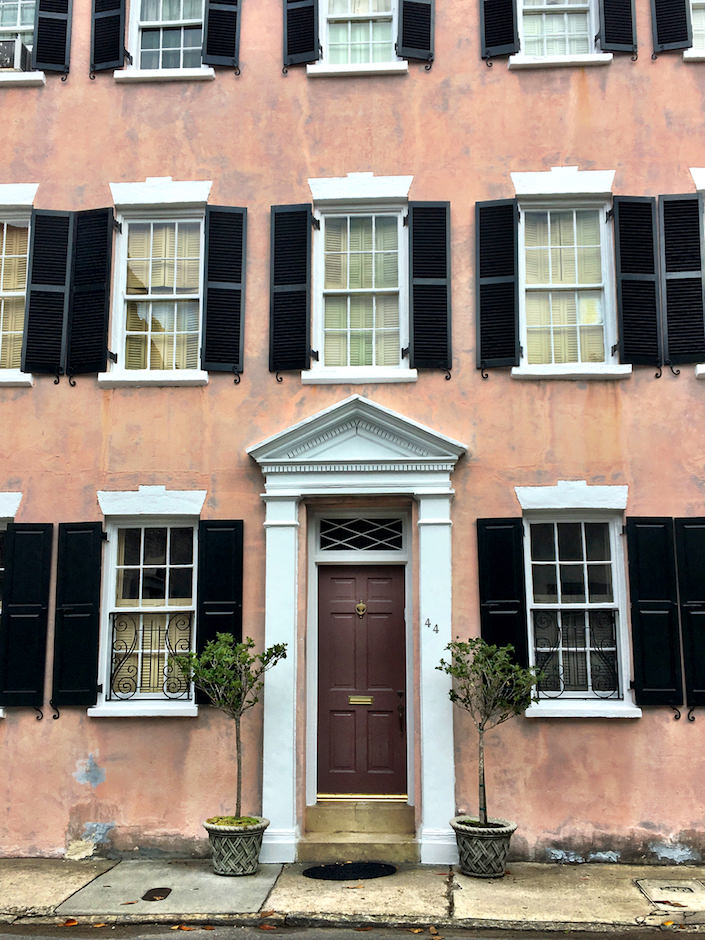 In our short tour, we passed several examples,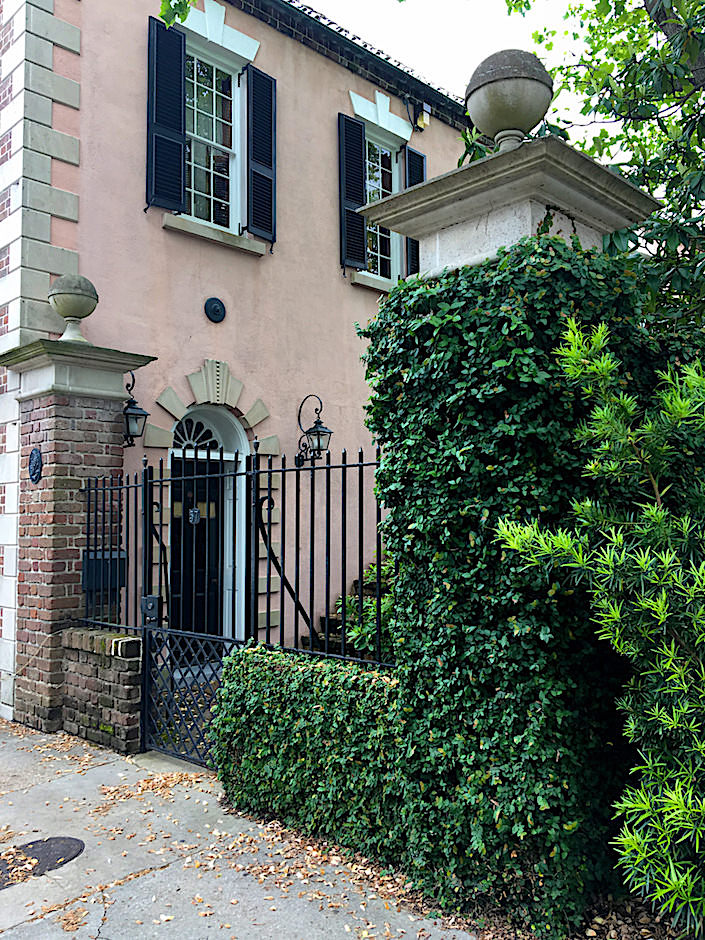 some in combination with brick facades.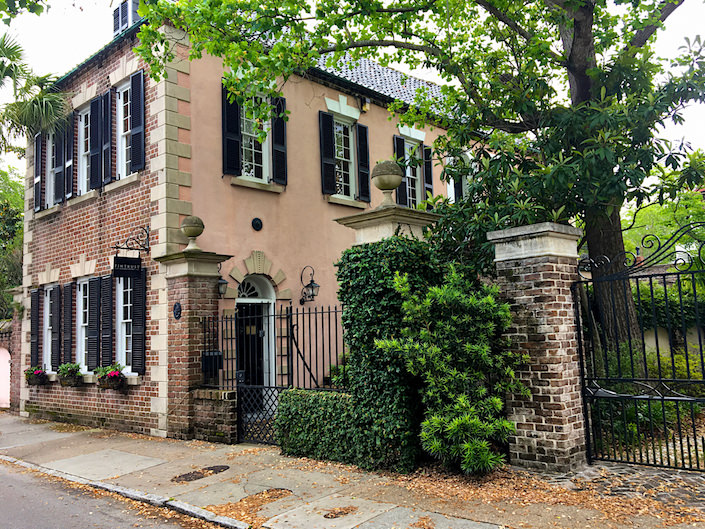 Window boxes are a ubiquitous feature, adding elements of green and color to even the most refined or patinated exteriors.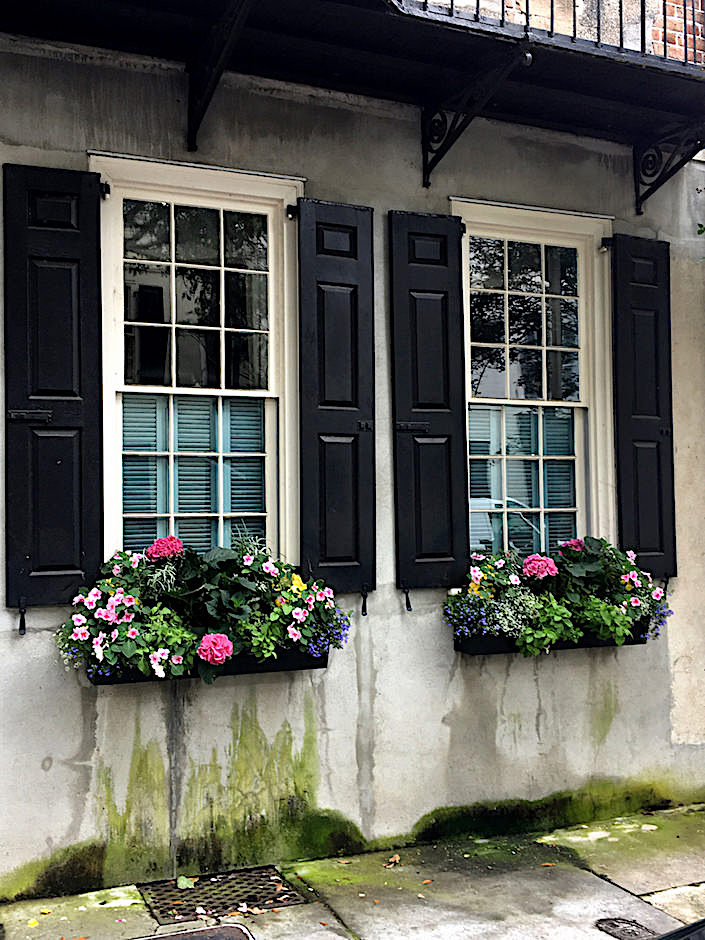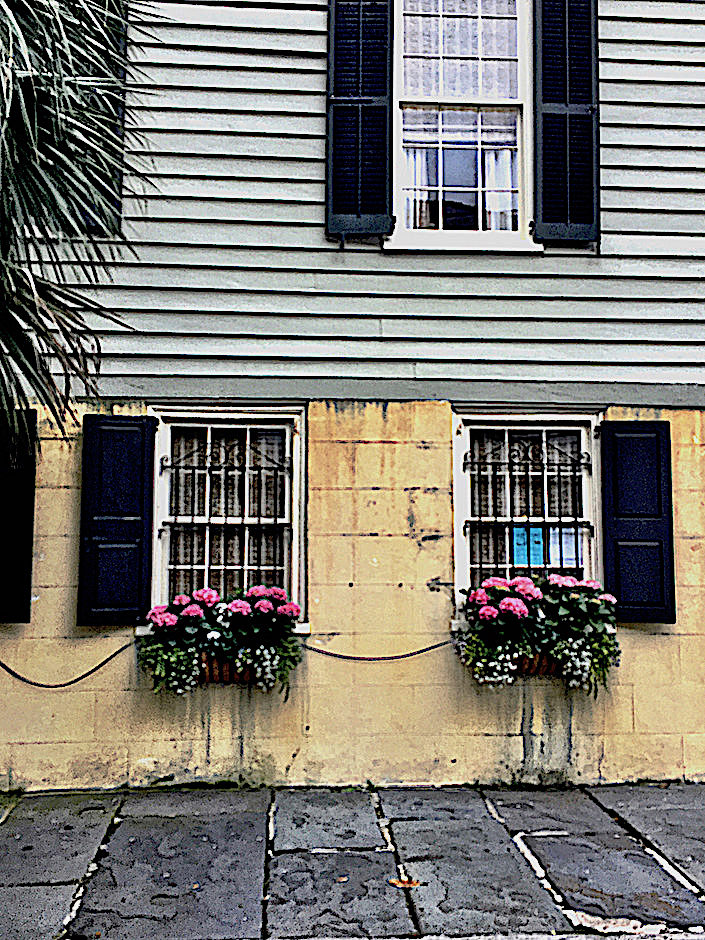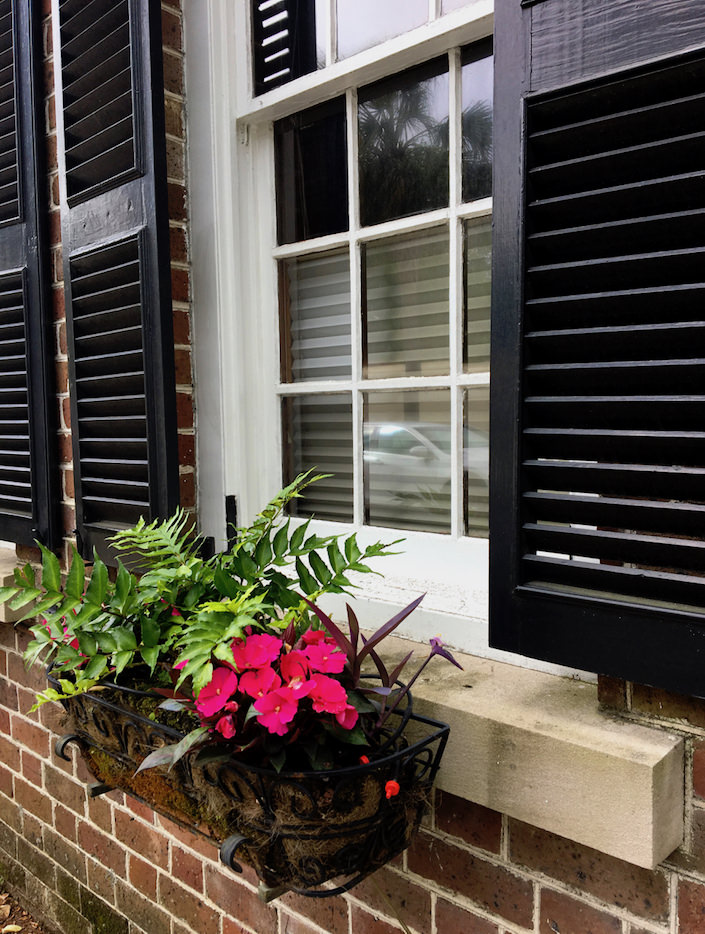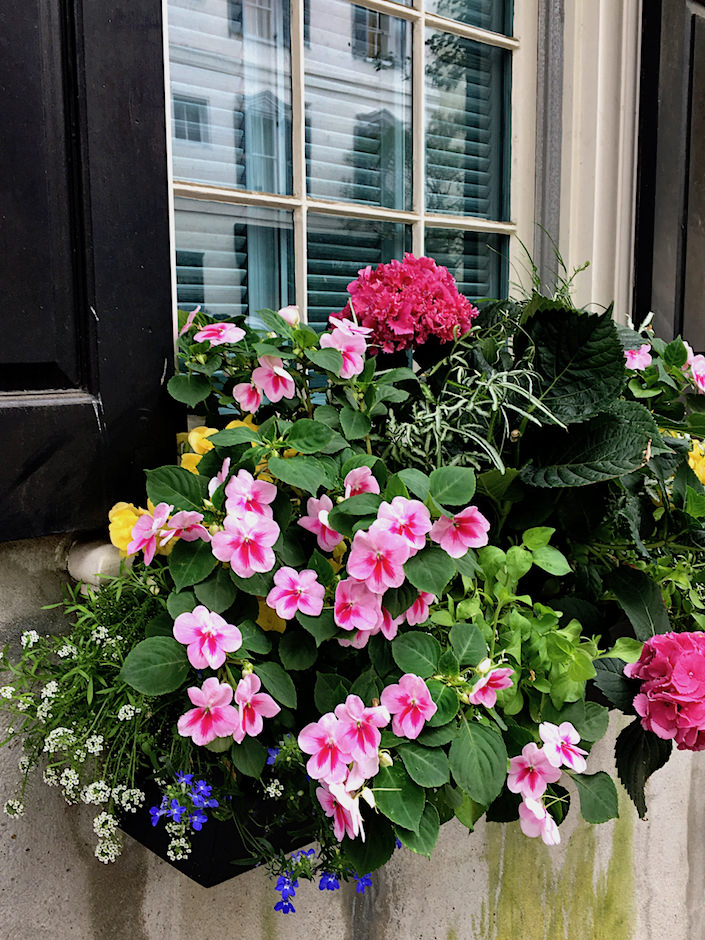 But beyond the window boxes, what is immediately noticeable is how green the city is.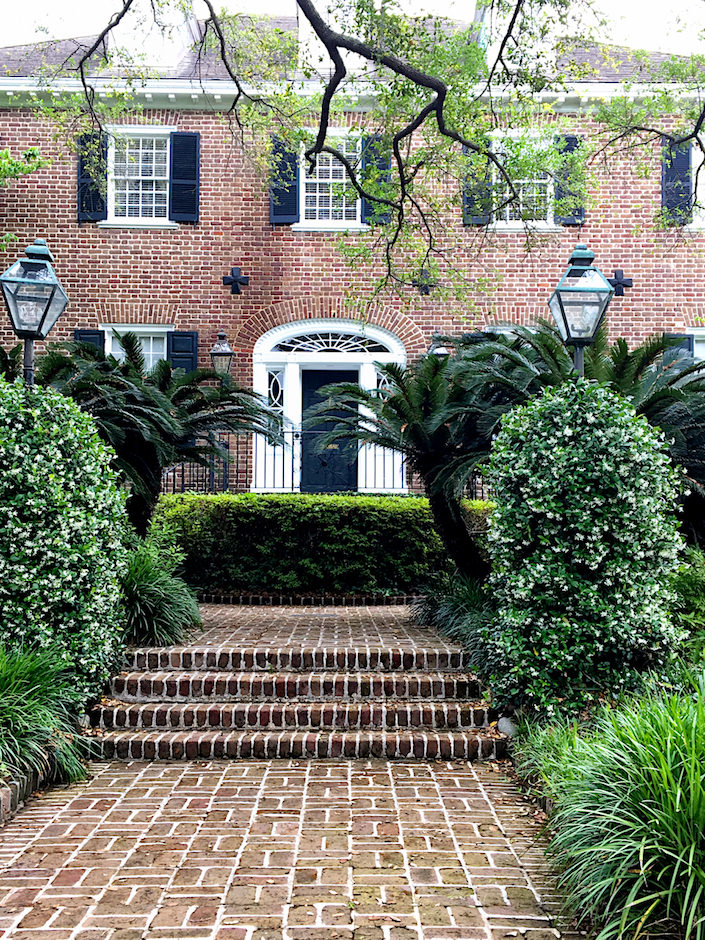 Growth is encouraged everywhere – whether trees, hedges or plants, in yards, on the street, in pots, or even on steps or buildings, it is a city that fully embraces and encourages the natural environment.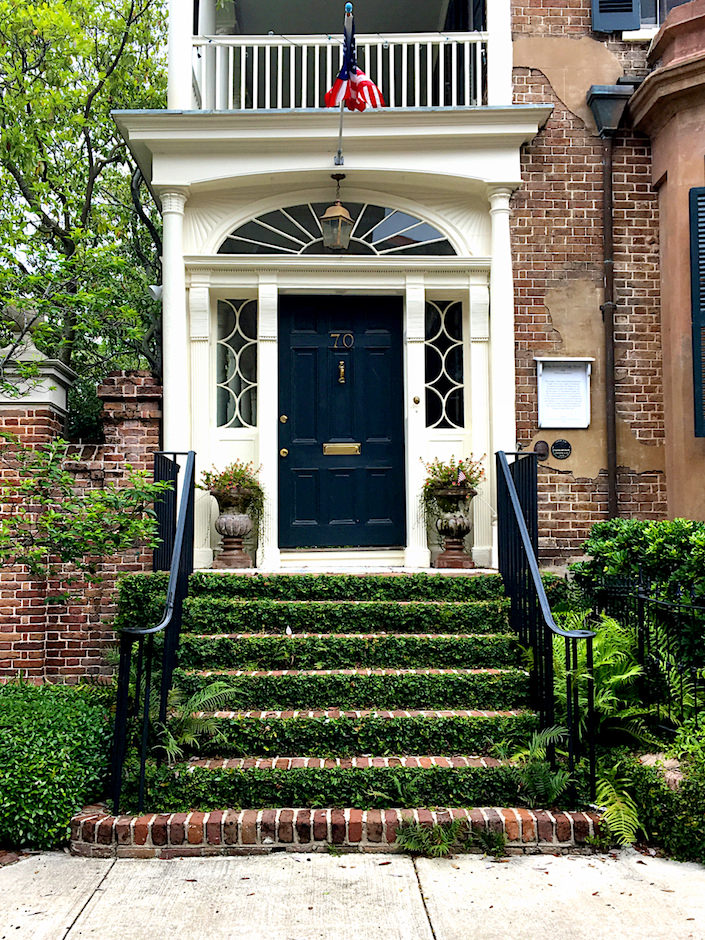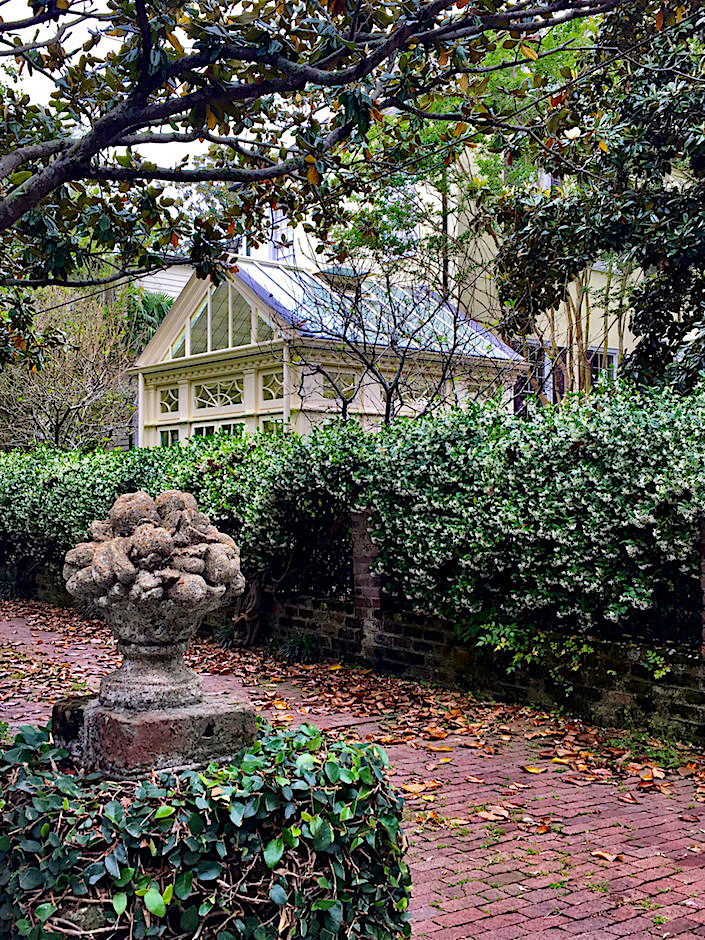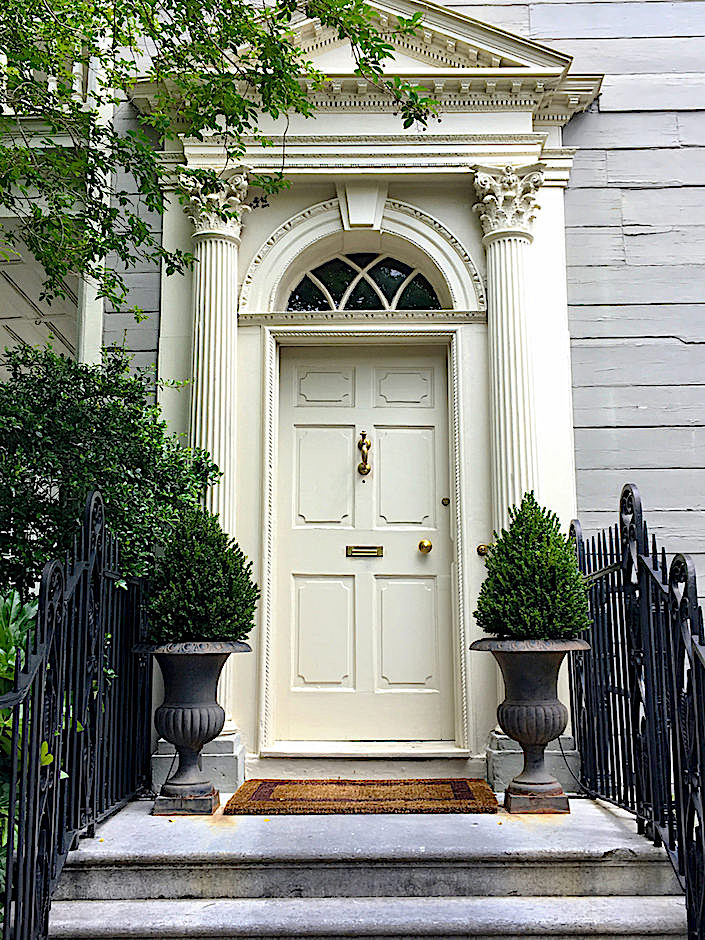 And Charlestonians take their gardens seriously!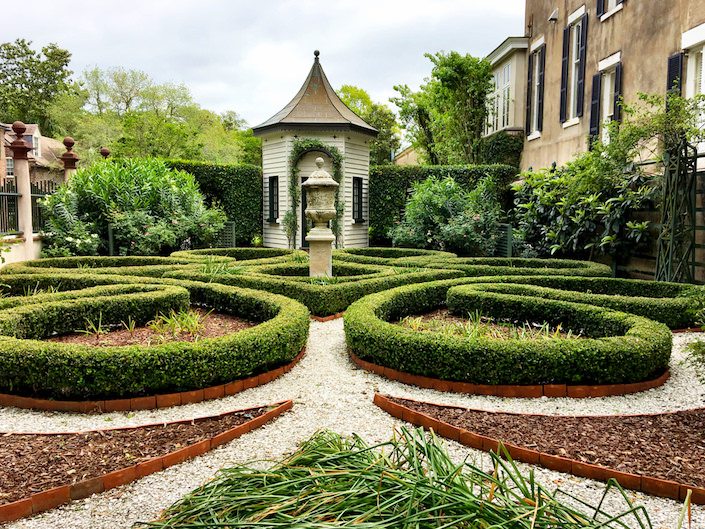 Another feature of historic Charleston houses is ironwork including wrought iron gates, fences and beyond, over 500 examples of which were designed and executed by master craftsman Philip Simmons.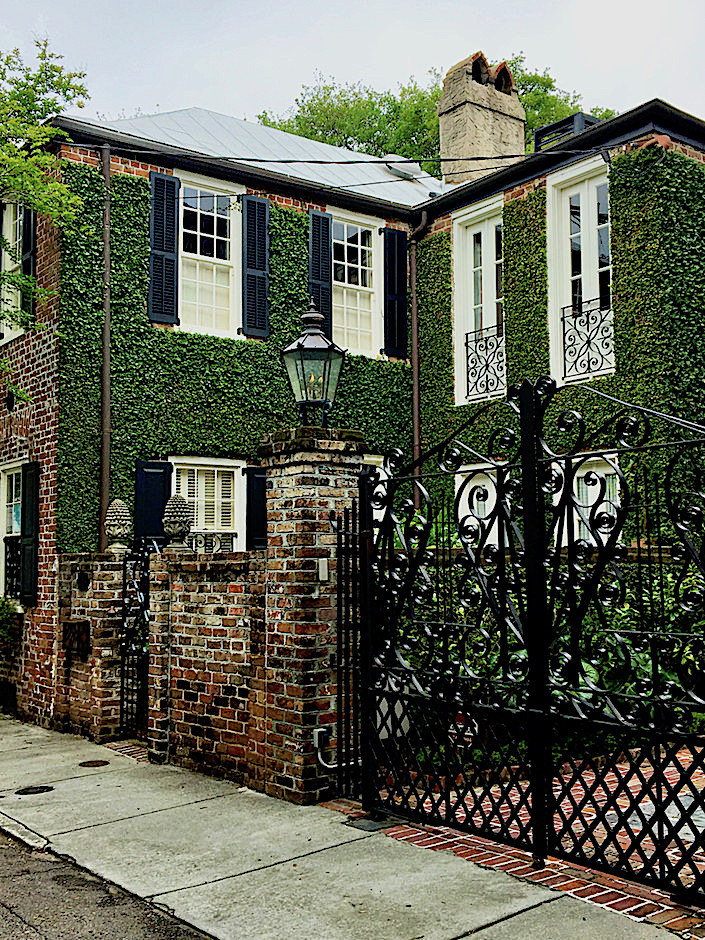 A recipient of one of the National Endowment of the Art's most prestigious lifetime achievement awards, the National Heritage Fellowship, his work lives on this beautiful city. You can read more about his amazing story here and while I'm not sure which, if any, of the examples below are his, you can see the importance of this craft throughout historic Charleston.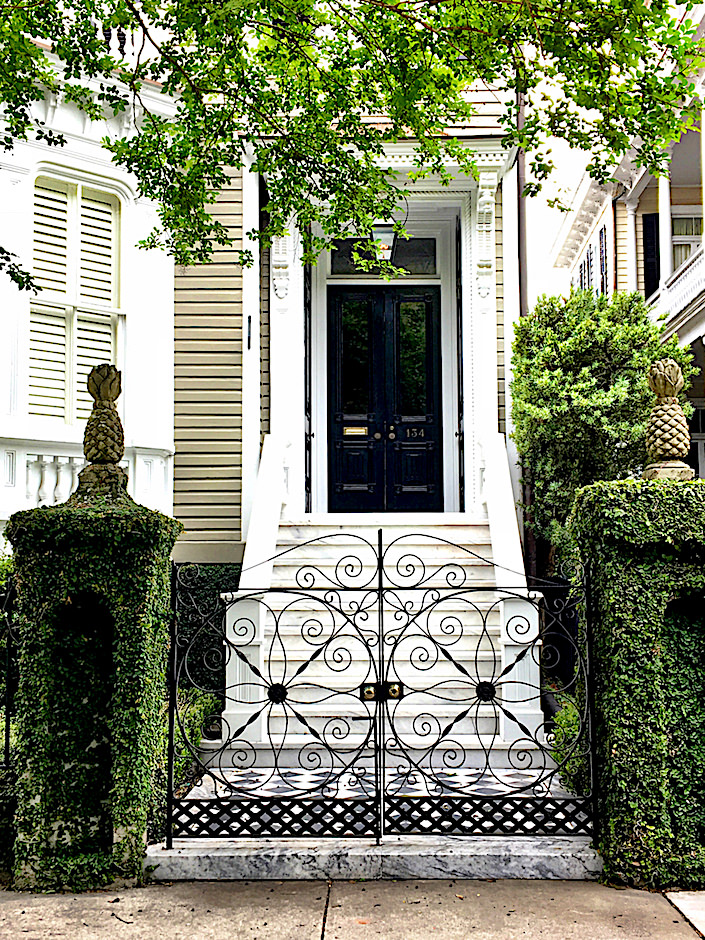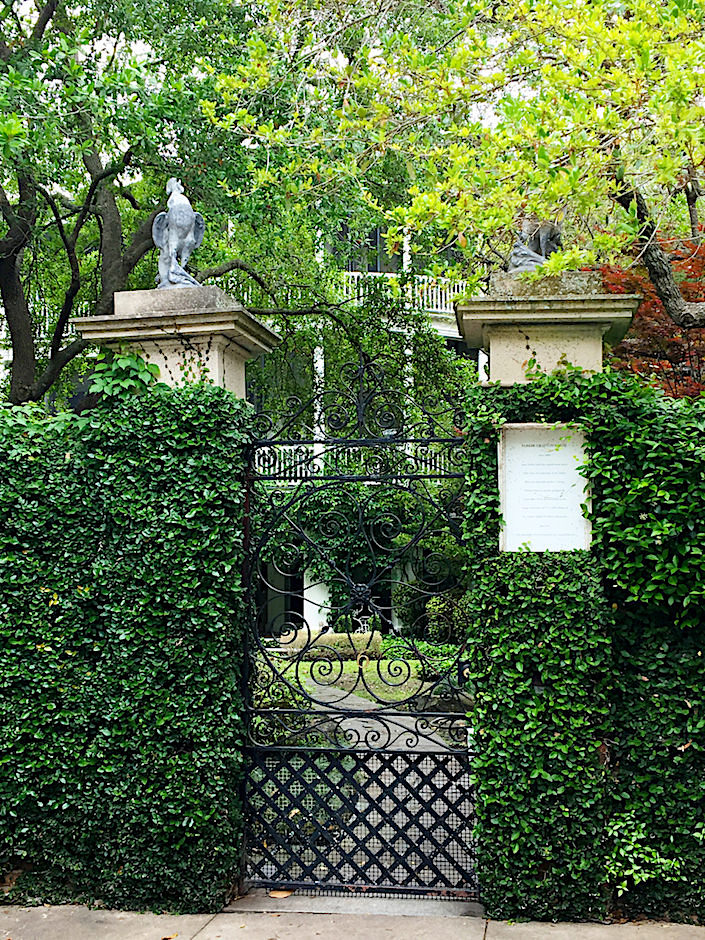 The alluring entry at the Cleland Kinlock Huger house below.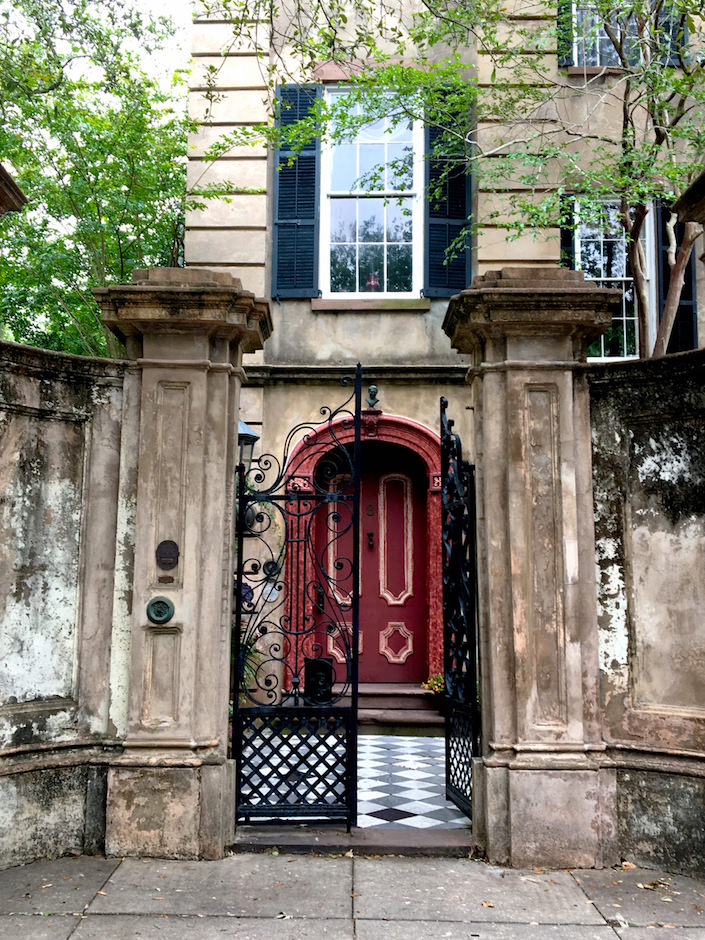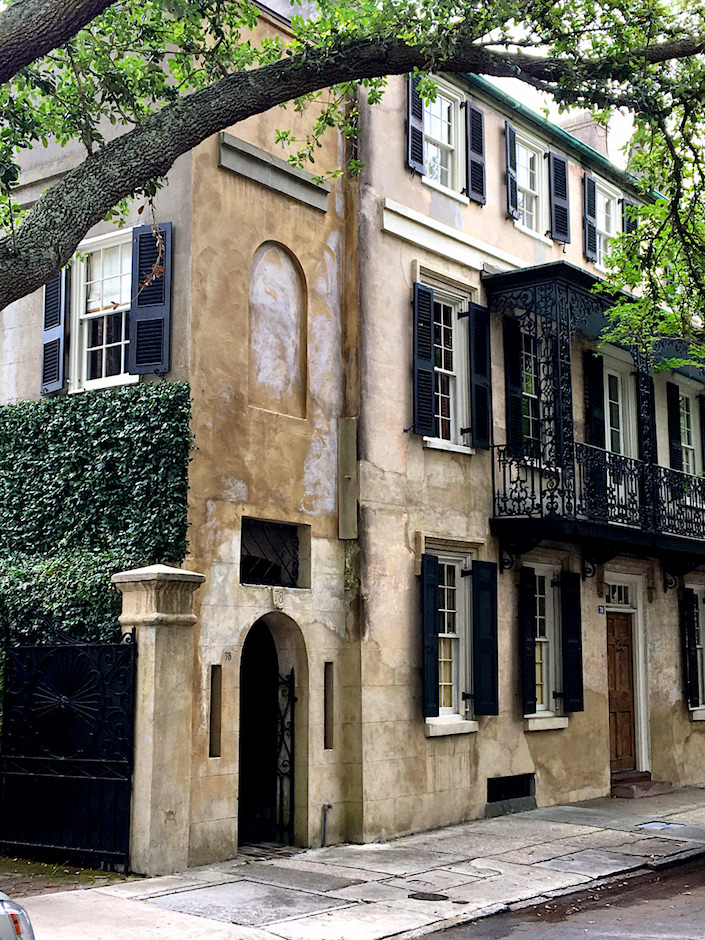 And while most of the houses have a distinctly centuries old charm, there was one that immediately stood out with a chic contemporary touch within its historic facade.
all photos by Stacey Bewkes for Quintessence
We later discovered it is the home of talented duo, designer Jill Sharp and husband Ray Weeks. Perhaps on a subsequent trip, we'll be able to share a peek inside.And be sure to stay tuned for our video visit with IBU founder Susan Walker and ambassador/ally Ali McGraw. It's an incredible story and powerful movement.