It's hard to beat the La Cienega Design Quarter in Los Angeles for its charming casually chic home shopping venue. And Legends, the annual three day design event centered on the district, has become a must-visit destination for all design aficionados. I was thrilled to finally make it out for the five year anniversary. Although only a quick two night visit, it was abundantly clear why this event has garnered so much buzz.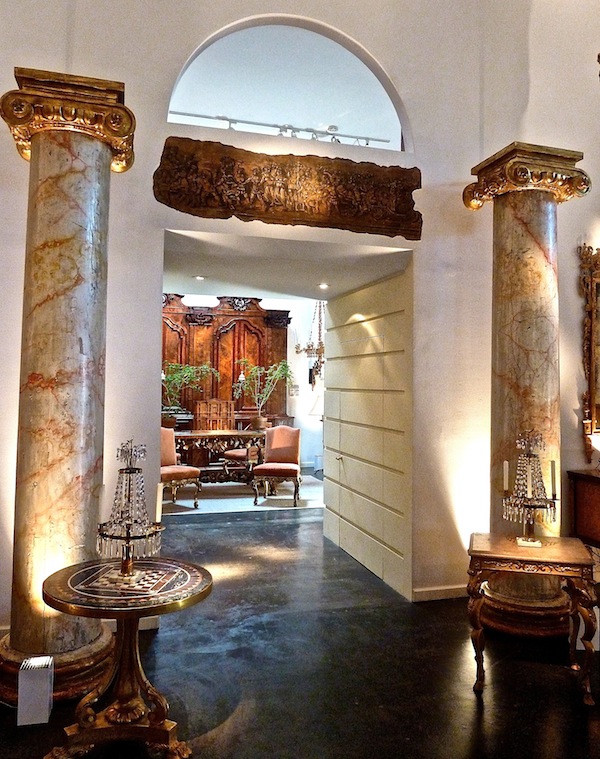 With a focus on education, creativity and camaraderie, in the alluring indoor/outdoor setting that is southern California, Legends celebrates the best of design and the decorative arts. The opening night gala was hopping with a little West Hollywood glam in the exquisite Therien showroom. Old and new mix effortlessly in this incredible space that really needs to be seen in person to be appreciated.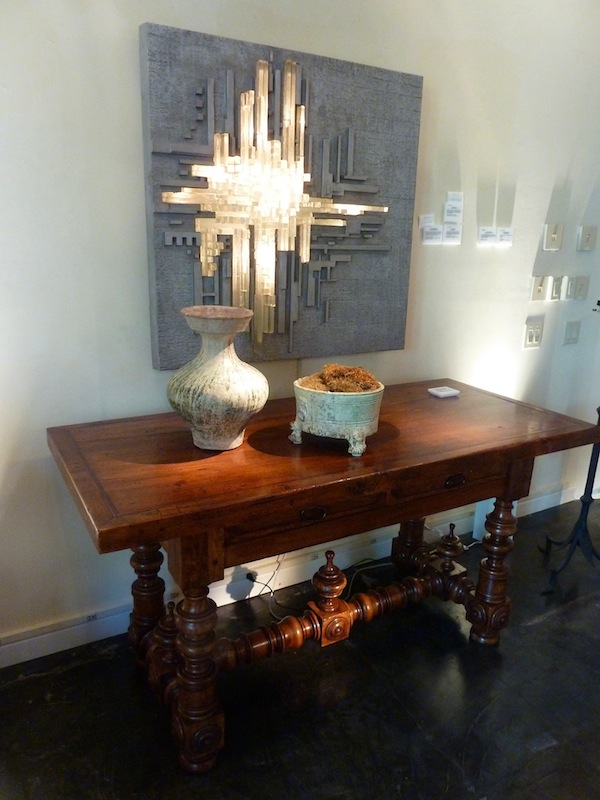 The phrase monumental grandeur comes to mind.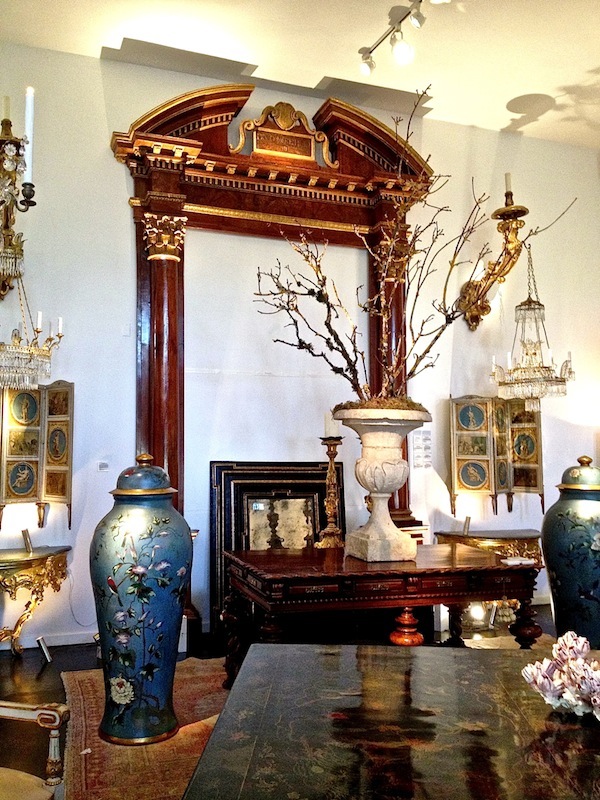 We returned to Therien for the opening keynote the next morning. It doesn't get much better than breakfast in their beautiful courtyard.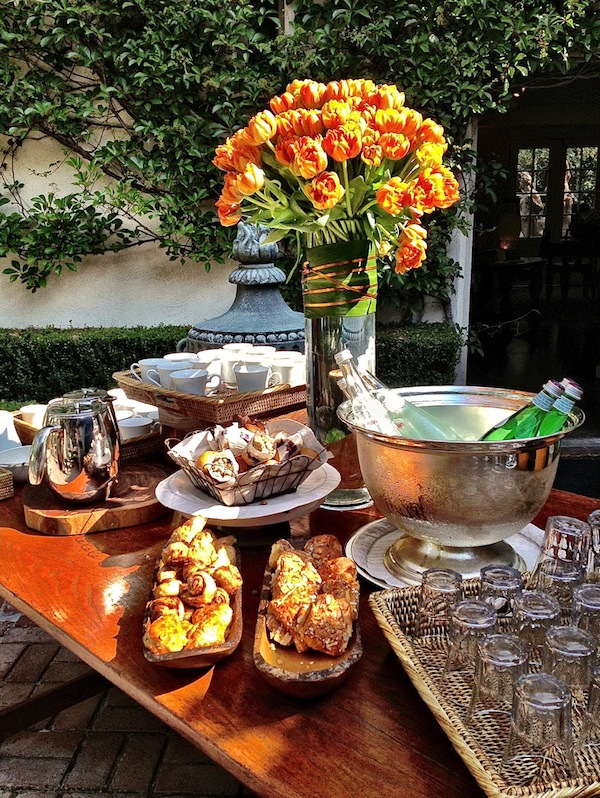 The theme of Legends 2013 was TIME CAPSULE: The Past, Present & Future of Design. So it was particularly appropriate that Newell Turner, editor-in-chief of the Hearst Design Group, welcomed Carey Maloney to speak about his new book STUFF: The M (Group) Interactive Guide to Collecting, Decorating with, and Learning about Beautiful and Unusual Things. (please excuse the blurry phone shot but wanted you to have a sense of the scale)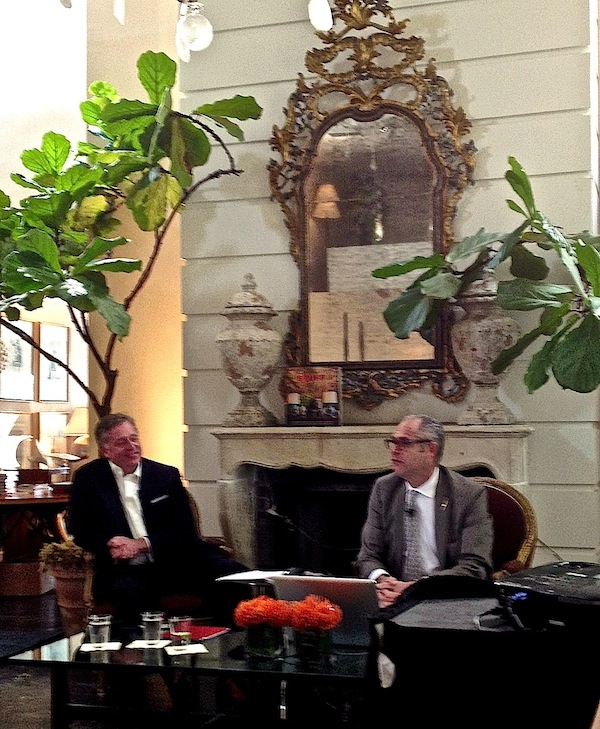 Inspired by House Beautiful's use of DigiMarc's amazing technology, Maloney saw the opportunity to create much more than just a beautiful coffee table book of his and partner Hermes Mallea's work.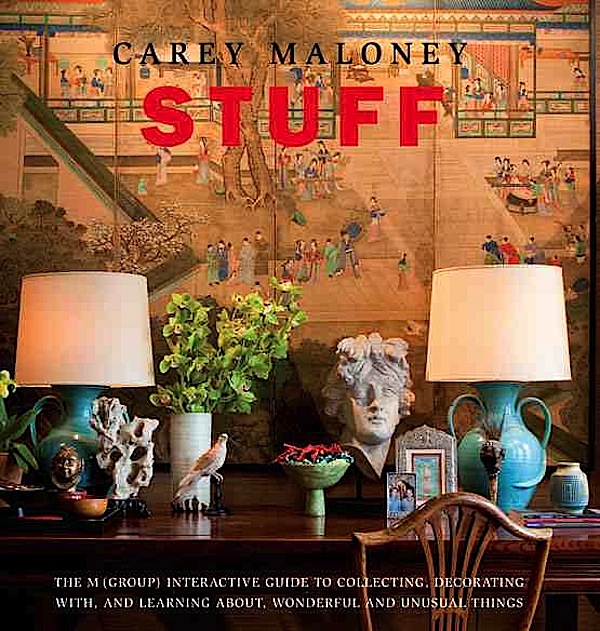 In a marvelously entertaining and educational presentation, Maloney explained the connections between his knowledge and love of art history and his layered contemporary designs. As you peruse the printed pages of M Group's work, the interactive technology allows you access to great museums, galleries and libraries throughout the world, adding greater depth of meaning to the group's choices. This book is a treasure trove of information that I'm afraid is sure to spark hours of down-the-rabbit-hole investigations and inspiration. I'll leave you with a little more visual splendor from Therien. Stop back as we explore more from La Cienega Design Quarter's Legends!