Please allow me to set the stage. For gastronomes in the know, Daniel Boulud certainly needs no introduction. With fourteen restaurants around the world, the acclaimed chef/restaurateur has changed the face of luxury dining. From New York and Miami to Singapore and Beijing, Boulud has created a brand of consistent quality and style. And if not enough, he is the author of seven cookbooks, actively involved with and on the board of Citymeals-on-Wheels (a recent benefit at Daniel raised over $600,000), as well as the recipient of numerous awards and honors.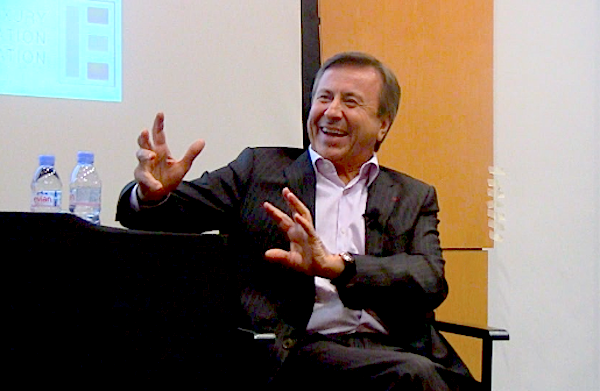 Richard David Story, the editor-in-chief of Departures magazine, has one of the most covetable positions in publishing. The upscale lifestyle magazine is a drool-worthy source for the world's best high-end travel, fashion, shopping, art, and culture, delivered gratis, in seven issues a year, to American Express Platinum and Centurion cardholders. With stories focussed on the where, why and how behind luxury around the globe, it is a place to plan, shop and fantasize about the finer things in life. I know I do!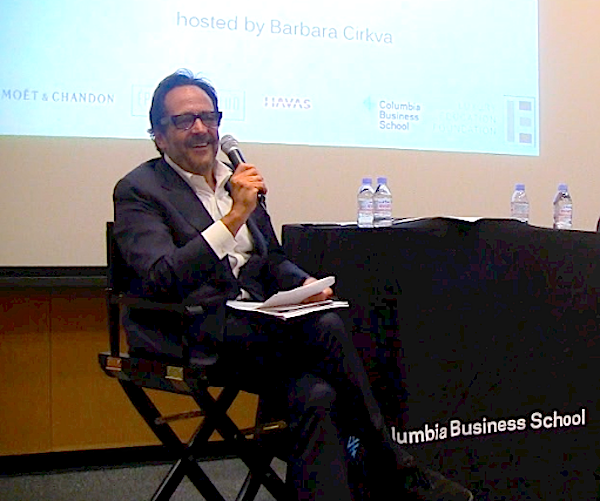 The Luxury Education Foundation is a non profit organization focussing on programs for Design and Business students concerning the creation and marketing of luxury goods. In addition to awarding scholarships and organizing educational events, they sponsor the interdisciplinary course "Design and Marketing of Luxury Products" with students and faculty from Columbia Business School and Parsons the New School for Design. With a board of directors and advisory board consisting of members of some of the world's top luxury companies, LEF is in a prime position to offer students unique opportunities and experiences in the luxury sector.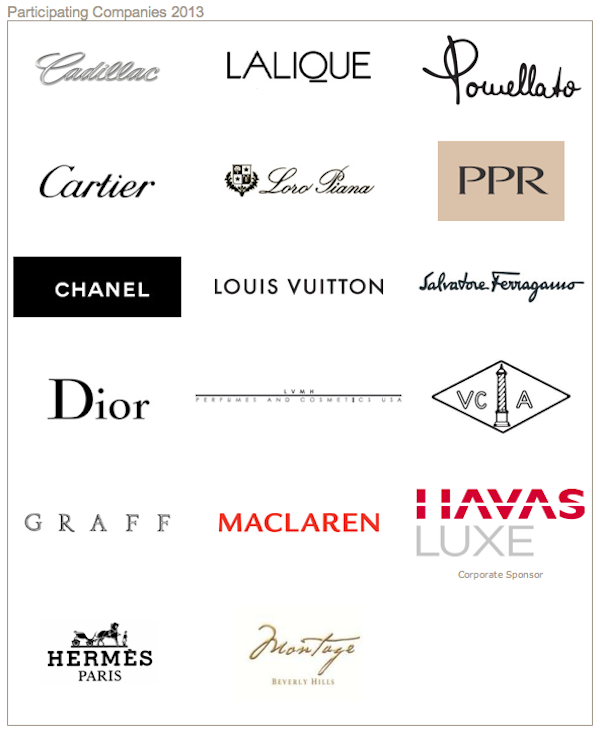 Last month I was delighted to be invited to one of LEF's "Conversations on Luxury" with the aforementioned guest speakers. An entertaining and insightful hour, I have included highlights in this latest BEHIND THE Q video. You will discover that many topics I discuss here appear in the talk – the importance of "the experience" and how it's all about the story. While I could elaborate on the innumerable touch points in this incredibly enlightening conversation, I'll let Daniel Boulud and Richard David Story speak for themselves. Enjoy!
Look for Daniel on the blog again in September when Stylish Shopping will be visiting him at the newly renovated DB Bistro!