I have written before how I think Talbots has been doing a great job raising their fashion profile. Yesterday I attended a preview for the winter line at their elegant space and they are definitely on a roll.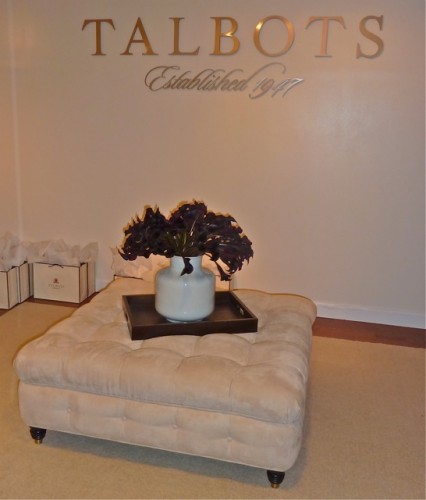 There were many adorable items to wear on their own or mix with other winter/holiday staples in your wardrobe. I loved the slightly retro black and ivory palette. And for those who like more color, there were many jewel tones thrown in for good measure. Julianne Moore, this season's face for the line, is evidently going to be wearing one of my favorite outfits in the ad for the collection – the satin cami with fabulous houndstooth ball gown skirt.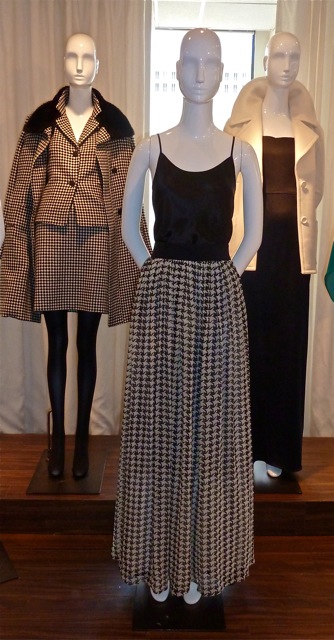 There were many other items sporting the classic pattern, from motorcycle jacket to cape, which add to the vintage yet classic appeal of the collection. This casual outfit had a modernized Laura Petrie (for those of you who remember) look.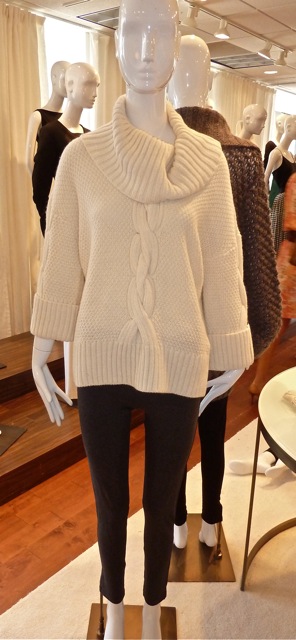 There were many chic separates that could be mixed and matched for seasonal parties and special occasions. I loved the simple elegance of this v-neck sweater with ivory flannel column skirt. But that same skirt could be transformed  in so many different ways. Imagine it with the sweater above and chunky boots for a tonal weekend look or with a short sleeved black turtleneck or even a cropped jacket and little black tee with a fat patent leather belt.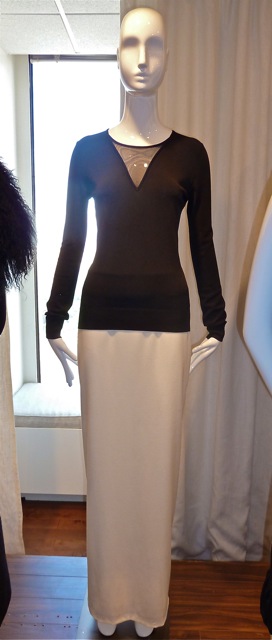 I love the understated pairing of this wrinkle-resistant shirt with another fantastic column skirt, this time in leopard – a terrific dress me up or down piece.

Black illusion is a timeless classic and several pieces featured the refined fabric. It will always remind of the outfit Sophia Lauren wears at the end of Houseboat. You could easily pair this double layered top with any dressy black bottom you own.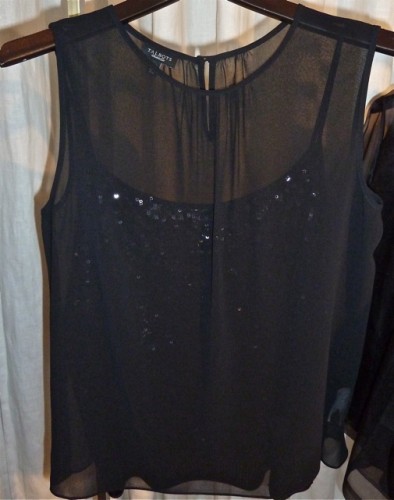 And if you had a black tie event and wanted something new but didn't want to break the bank, might I suggest this liquid velvet drape gown. Add some sparkling jewelry from BEHIND THE Q's Liz Lange's favorite haunt, Gale Grant, and you could go anywhere.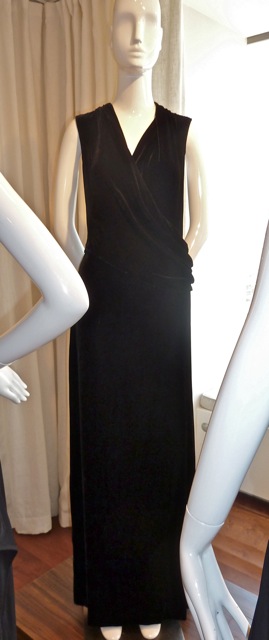 There were also some fun accessories on display. Any of these classic styles would be perfect additions to your black and cream vision.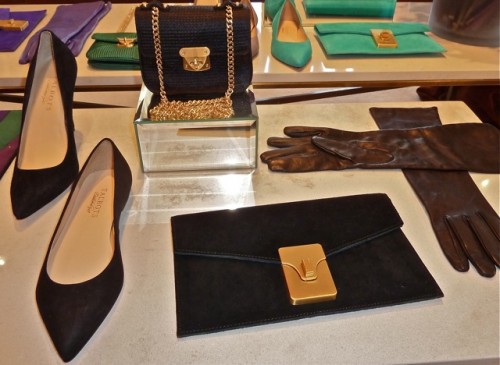 And for more casual occasions, there was a full array of neutral choices as well.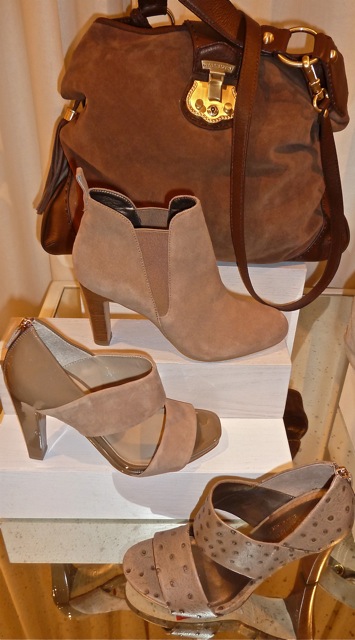 So although these items won't be in stores until November, you can keep them in mind as you are planning your fall shopping. The prices are so reasonable that you can afford to add several to flesh out your winter wardrobe!