Tomorrow is Bastille Day which means we will be celebrating tout ce qui est français (hope that's right -my high school french is a tad rusty to say the least!). In the world of wine that offers many options. Let's see what Terry chose.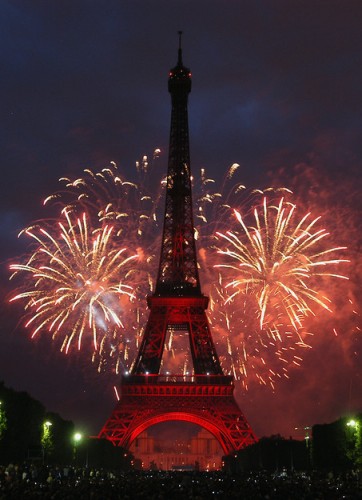 Lets celebrate with the French in style with one of the classic Bordeaux houses  – Chateau Mouton Rothschild.
Château Mouton Rothschild is a wine estate located in the village of Pauillac in the Médoc region, which is approximately 30 miles north-west of the city of Bordeaux. The now-famous Rothschilds were a German family from Frankfurt. Five brothers left their home in the early 19th century and started banking houses in all the most important European capitals. Their financial endeavors hold ties to many great events in world history such as the funding of Wellington's armies, the Gold Rush, the Suez Canal, the arrival of the railways and the quest for oil.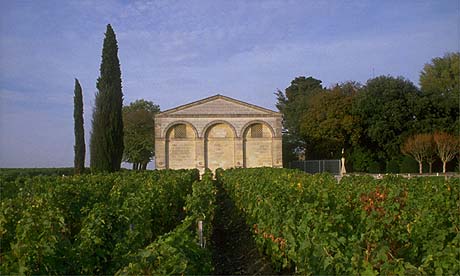 In 1853, an English member of the family, Nathaniel de Rothschild purchased Château Brane Mouton and renamed it Château Mouton Rothschild. In 1922, his great grandson, the legendary Baron Philippe, took over the estate and gave it a new start, implementing many innovative standards. In 1924 he began the previously unheard of practice of bottling all production at the Chateau. Prior to this period most wine was sent to Great Britain for bottling.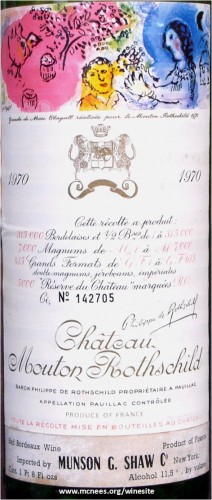 And in 1945, Baron Philippe initiated the concept of embellishing the Mouton label with a work of art created by famous artists such Miró, Chagall (on the 1970 vintage above), Braque, Picasso, Warhol, Bacon, Balthus, among others. Many are displayed along with a priceless collection of art works relating to wine, in the "Museum of Wine in Art", which he created in 1962 at Mouton. The famous 1993 label below by Balthus was not allowed to be filed with the United States Bureau of Alcohol – for the obvious reasons!!!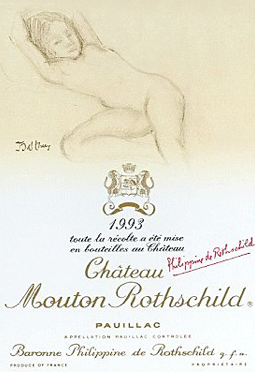 The Bordeaux Wine Official Classification of 1855 excluded Château Mouton Rothschild from First Great Growth status, an act that the Baron referred to as "the monstrous injustice". It is widely believed that the exception was made because the vineyard had been purchased by an Englishman and was no longer in French ownership. But after a twenty-year battle, Baron Philippe became the first person to ever (still to this day) successfully lobby for a change in the 1855 Classification resulting  in Château Mouton Rothschild's receiving a First Growth classification, along with the original four—Haut-Brion, Lafite, Latour, and Margaux.
This also instigated a change of the estate's motto. Previously, it had been Premier ne puis, second ne daigne, Mouton suis. ("First, I cannot be. Second, I do not deign to be. Mouton I am."), and it was changed to Premier je suis, Second je fus, Mouton ne change. ("First, I am. Second, I used to be. But Mouton does not change.").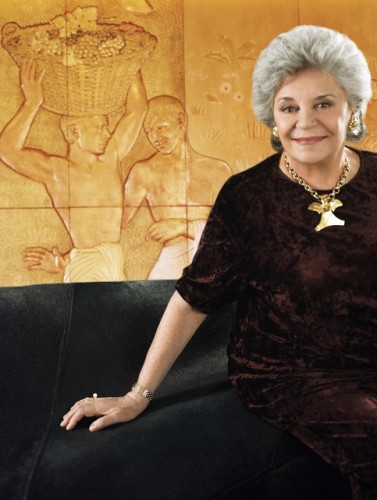 In 1988 Baron Philippe died and his daughter Baroness Philippine took over the estate, enhancing still further its quality and reputation around the world.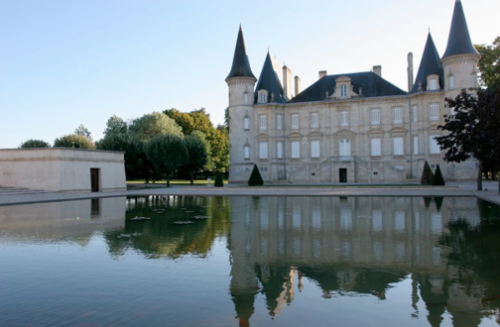 Château Mouton Rothschild mainly produces grapes of the Cabernet Sauvignon variety. Today, they have 203 acres made up of Cabernet Sauvignon (77%), Merlot (11%), Cabernet Franc (10%) and Petit Verdot (2%), the normal varietals that go into Bordeaux. (Depending on the acreage of each Bordeaux house the blend may be either predominantly Cabernet Sauvignon or Merlot based). Château Mouton Rothschild's wine is then fermented in oak vats (they are one of the last châteaux in the Médoc to use them) and matured in new oak casks.
Many an evening you would start a dinner at the famous Chateau Mouton Rothschild with the delectable Ch. D'Yquem accompanying a preparation of seared Fois Gras shown below.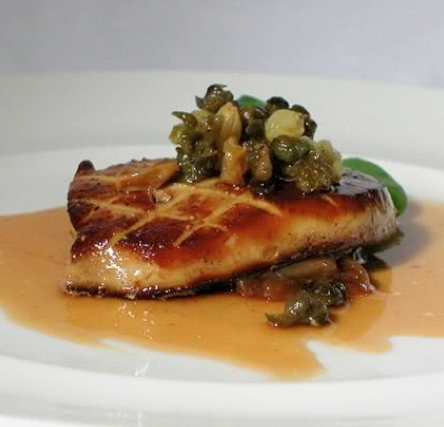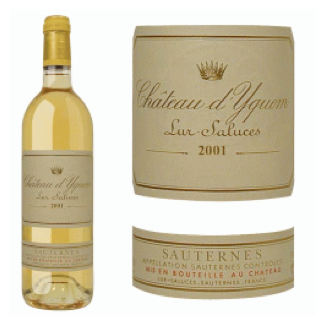 This might then be followed by a typical, beautiful cote de boeuf served, naturally, with a fabulous wine from the estate.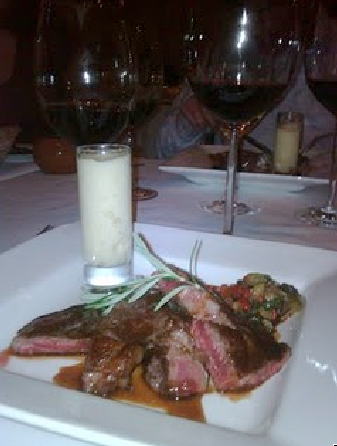 Bon Appetit!! Et Joyeux Jour de la Bastille!!