Now that we are in the season of over-air-conditioned indoor spaces, I am always looking for a lovely something to throw over my shoulders. A week or two ago I was in one of my favorite local fashion emporiums, Richard's in Greenwich, when they were holding a trunk show of cashmere shawls.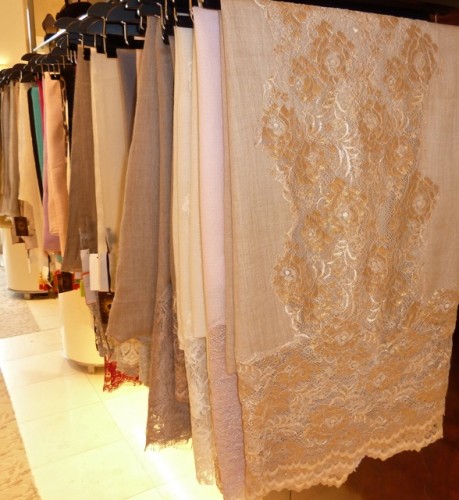 At first I was going to pass them by, but as I approached, I realized they were something special. These were not your average pashminas but lovely luxurious pieces embellished with lace, embroidery, tasteful crystals and other stylish additions.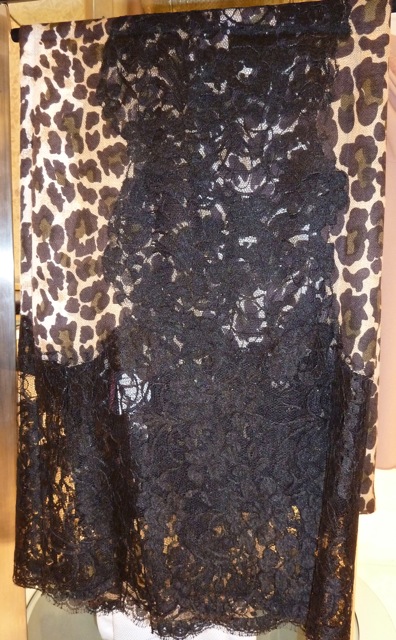 After enquiring, I discovered the show represented the introduction of the luxe Indian line Janavi. Inspired by the age old traditional skills of her native country, Jyotika Jhalani founded Janavi in 1998 as a way of combining these techniques with modern design sensibilities to produce a contemporary global luxury brand.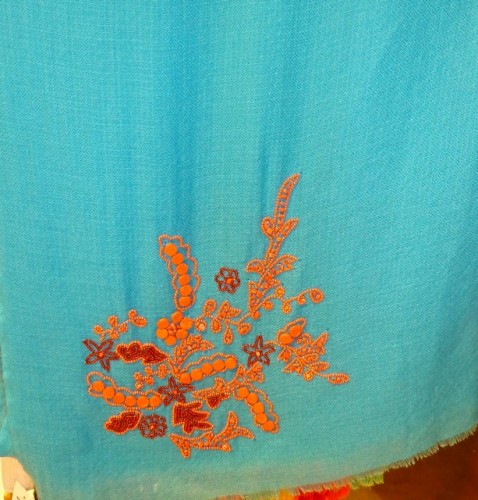 Each piece is made individually to create timeless classics with a distinctive edge. The emphasis on quality is married with innovative designs and techniques extending from modern printing to traditional embroidery.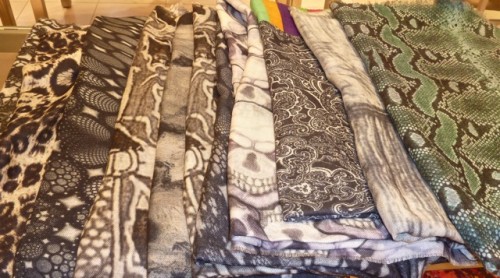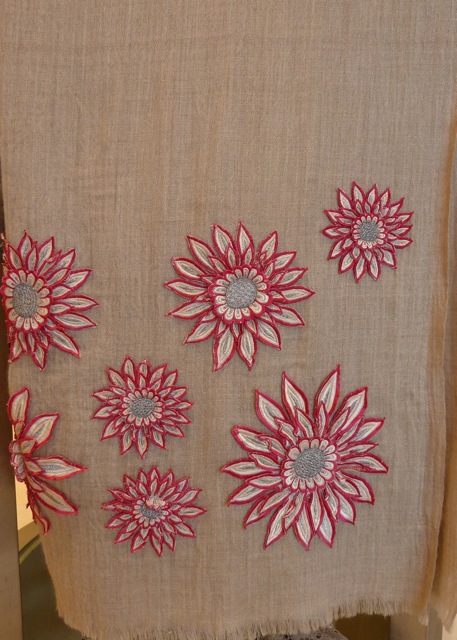 These are the kind of pieces that transform an outfit from fine to fabulous. Wear a simple dress and throw one on and you need little else. Imagine the perfect LBD in the fall with the leopard and black lace number (at least that was what I was thinking when I bought it) or a simple summer shift enhanced by the charming selection above. These confections are light as a feather, perfect for travel and so soft that you won't want to take them off. And they function as versatile wardrobe essentials that can be worn as scarves at the neck with your outerwear and then as a shawl indoors for an extra layer.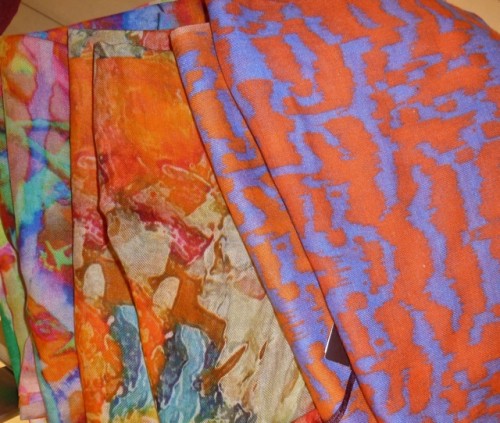 Janavi is working on some very exciting programs for the fall. In the meantime, anyone interested in the line can contact representative Patricia Dhar directly. These statement makers are the type of indispensable accessory that can stay in your closet forever! The question is whether you can limit yourself to just one!!