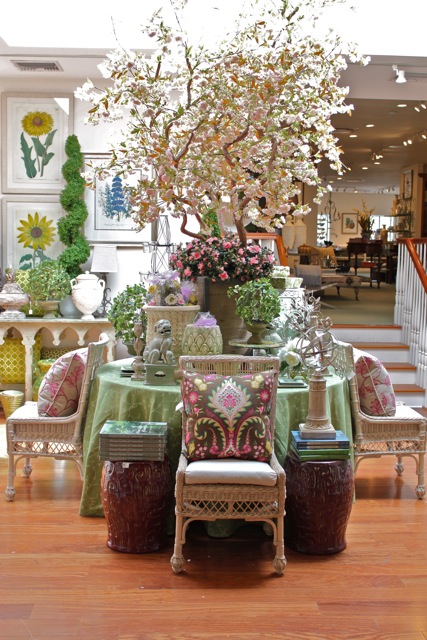 For those wondering what to get the royal couple, Kate and William have asked guests to make donations to selected charities rather than buying them lavish presents. While I applaud that noble gesture, I couldn't resist making some registry-like tabletop selections for their new home in conjunction with the furniture that is being chosen for our Royal Wedding contest. And where better to find place settings fit for a Princess than my local upscale venue, Hoaglands of Greenwich. Since 1937, Hoaglands has been a singular destination for brides of all ages. Susan Lukralle, the store manager mentioned it is not unusual to have multiple generations of brides who have placed their registries at the store. While bridal registry is a large part of their business, they also offer a wonderful selection of casual tabletop pieces as well as wide variety of decorative home furnishings. The vignettes in the store are always fetching, from traditional to more contemporary. I love that they don't try to be too uber hip – they know their market and customer base and do a wonderful job filling that niche in a very stylish way.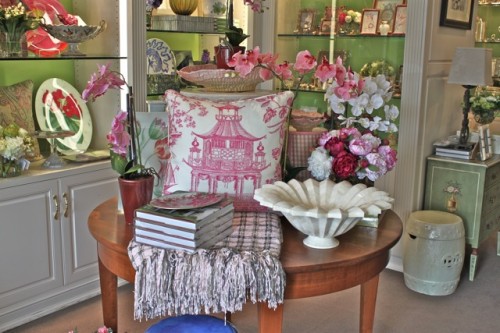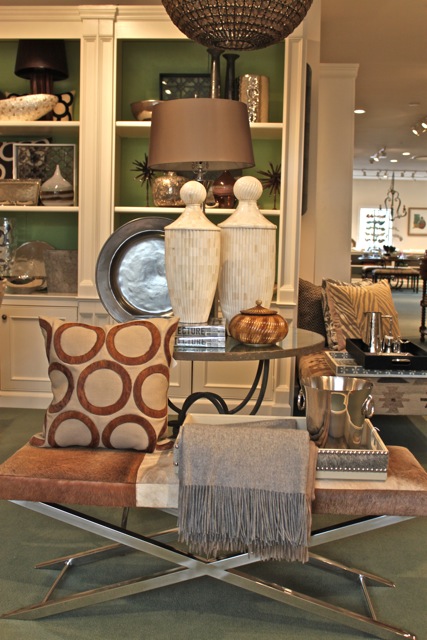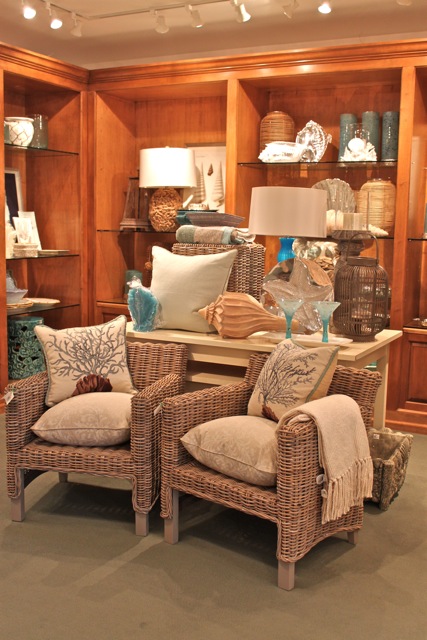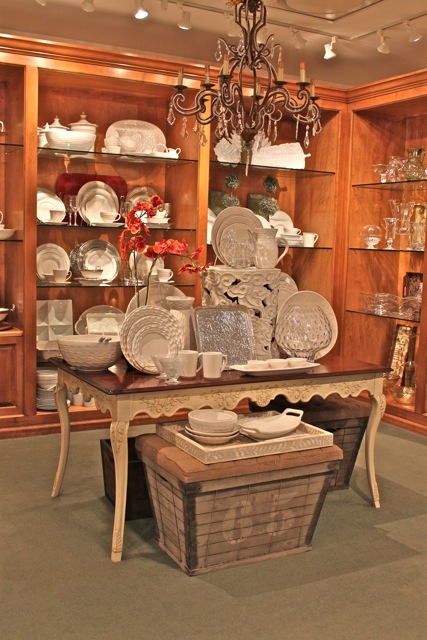 With the able assistance of bridal consultant Suzi Gerosa, we chose some place settings, based on British brands, that we felt would be appropriate for Kate's traditional yet modern sensibility. The bride will be receiving, as a gift from Hungary, a set of custom Herend china inspired by the Queen Victoria pattern. Introduced in 1851 at the First World Exhibition in London, the Chinese influenced pattern was purchased by Queen Victoria herself and subsequently named for her. Each plate in Kate's 5 piece custom place setting will have a different design. Here is the Queen Victoria pattern shown with Chambly's Empire silverplate flatware, a Juliska charger, William Yeoward Fanny crystal, a Scottish Lindeen Mills glass, Kim Seybert napkin and Julian Mejia placemat.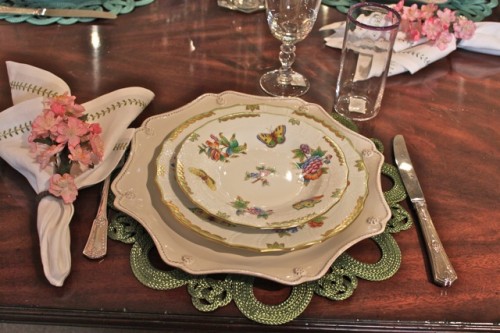 We made two selections based on the china of very different but both venerable British manufacturers. Royal Crown Derby can trace its roots back to about 1750 with the present factory dating to 1878. Still privately owned, they produce many iconic patterns distinguished by rich colors and intricate gilding. Blue Aves has always been one of my favorites. Although this timeless pattern now comes in other color ways, the blue and white seemed the perfect combination of fresh and classic.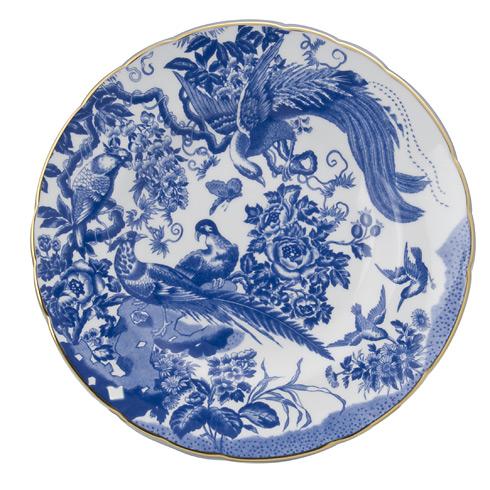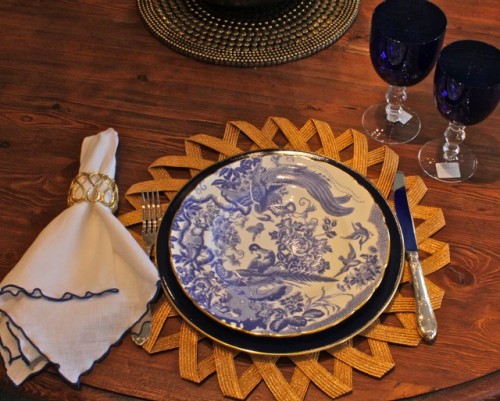 We paired it here for a casual chic look with a gold trimmed blue charger, also from Royal Crown Derby, Chambly Louis LVI flatware, William Yeoward Celeste glasses, a gold woven mat from Sybaritic, navy lettuce edged Dransfield & Ross napkins with Julian Mejia gold napkin rings. I'm afraid my photograph does not do the lovely assemblage justice.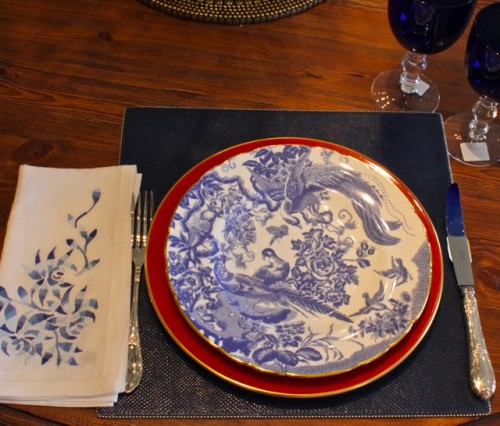 Just change a few accessories and you have a totally new look. Are you surprised that I chose an orange charger to pair with the blue?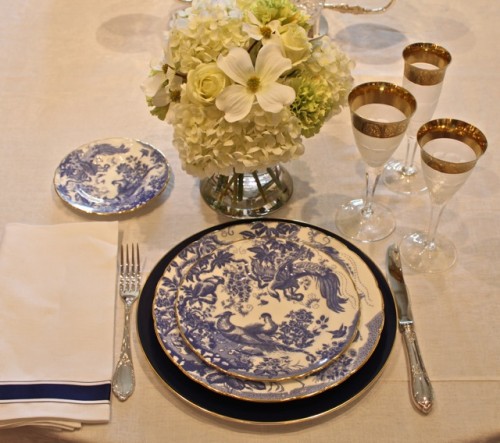 Of course the Blue Aves is also perfectly suited to more formal functions. Add a tablecloth, Splendid stemware from Moser,  and a lovely silk arrangement from Diane James and you could be entertaining heads of state.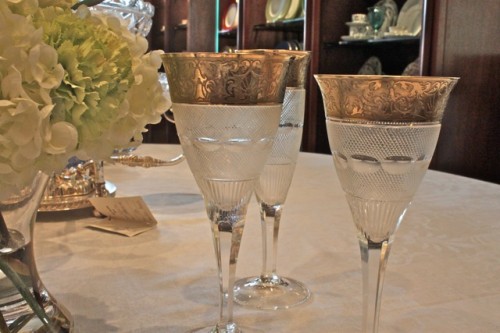 Originally designed in 1911, the exquisite Splendid pattern is Moser's masterpiece. The collection consists of intricate hand crafted cross-cut crystal with wide wide bands of 24 carat gold gilding. Owners have included monarchs around the world including Queen Elizabeth II who received a set from the President of Czechoslovak Republic Edvard Beneš as a wedding present in 1947.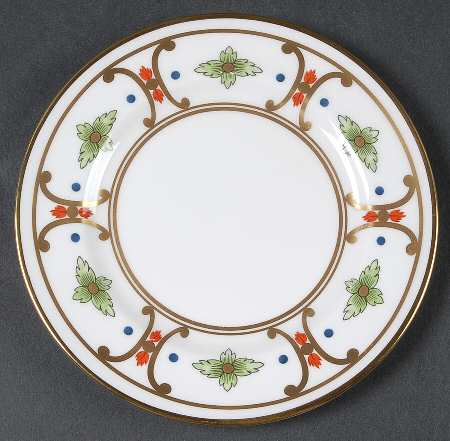 For a more modern British offering we chose William Yeoward's Giralda. I have lusted after this pattern for years and was thrilled to see how fabulously the orange gold trimmed Avington plates worked with this pattern.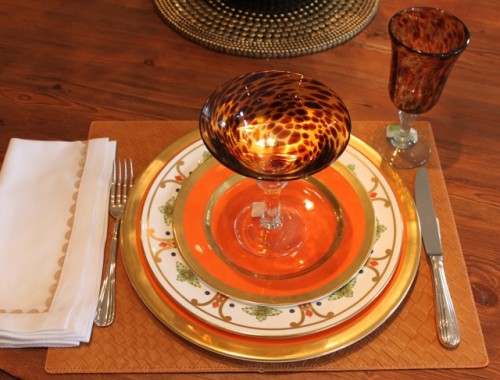 I love the woven leather mats from Deborah Rhodes with the tailored Julia Mejia napkin. The flatware is again from Chambly – this time the Seville Gold and the wonderful tortoise crystal is from Mariposa – although not English, gorgeous nonetheless.
In addition to her beautiful Herend, I think Kate would find tons of way to mix and match these versatile English place settings. I was so pleased Hoaglands had some time to work with me on this mini project. The store is a treasure trove of temptation. Besides their amazing collection of fine china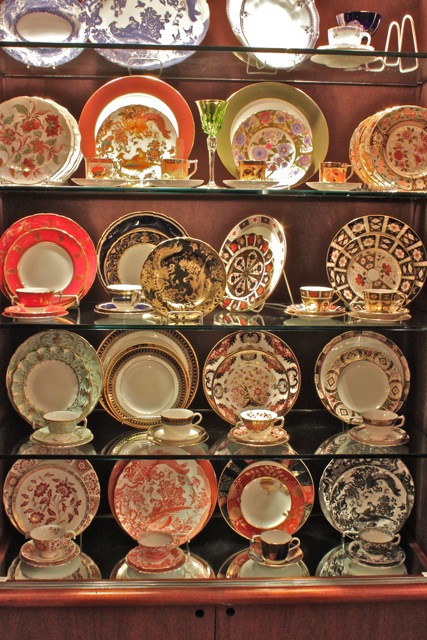 they have beautiful accessories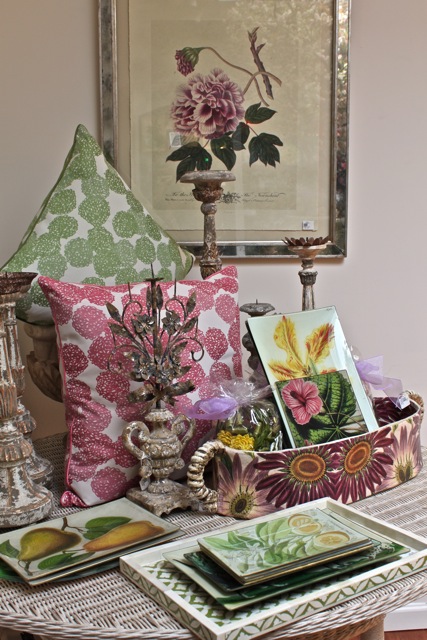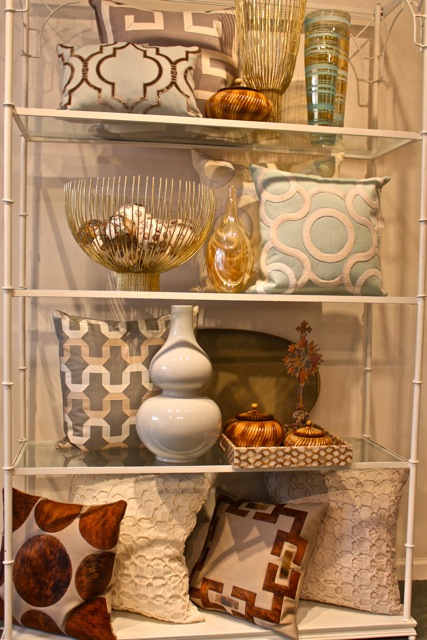 gifts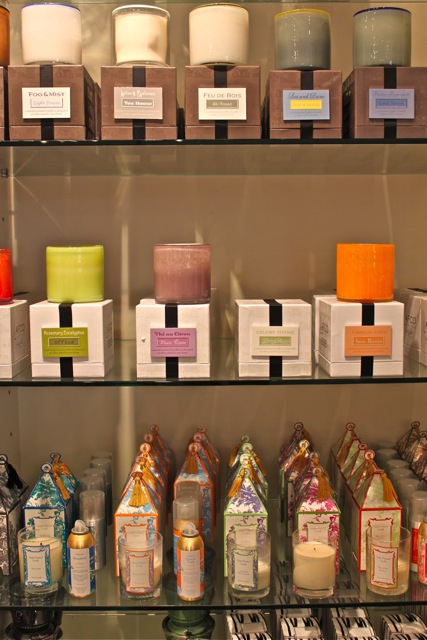 and a full children's department, with its own registry, carrying sizes from infant through teen, under the able direction of Christine Brennan. Don't you think your little princess deserves a royal wedding dress?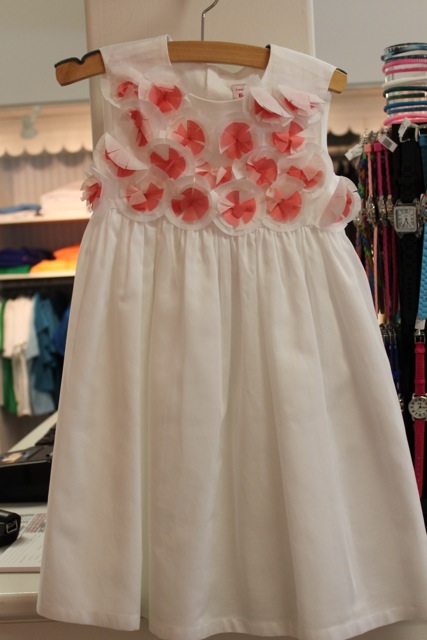 Perhaps at some point we will see the inside of Kate's butler's pantry, but in the meantime, I think these picks from the homeland will stand her in good stead here in the world of virtual reality!!