Although the English traditionally love claret (Bordeaux), we thought Kate and William should spread their territorial wings a bit as young oenophiles, so Terry is here today to introduce them, and you, to the wonderful Burgundian wines of Domaine de Montille.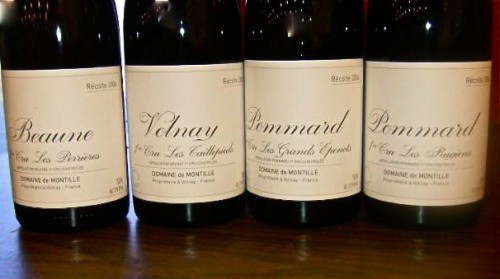 I am delighted to share with you a recent evening full of Burgundy wines and vines. Etienne de Montille of the very famous Domaine de Montille, was at the house last weekend to serve us a wonderful evening of his wines and paired foods.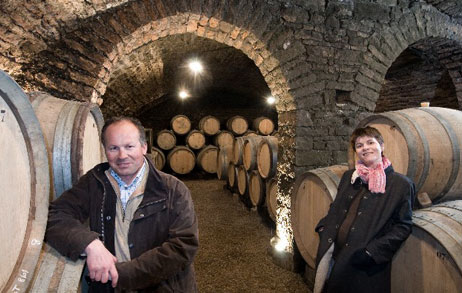 Pictured above are Etienne and his sister Alix in Burgundy at their winery where they produce a wine called "Deux Montille" named for brother and sister. Alix also happens to be married to Jean-Marc Roulot of the famed Domaine Roulot family in Meursault.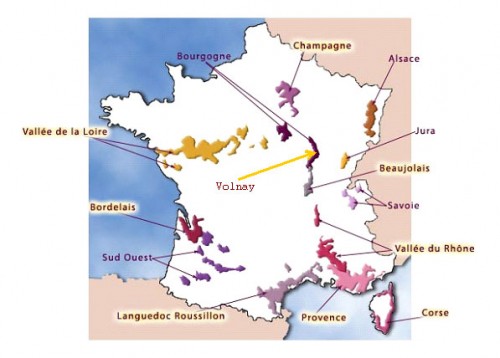 Located in Volnay, just south of Beaune, this winery boasts some of the most prized red wine producing vineyards of the Côte de Beaune.  From their holdings in Volnay and Pommard, Hubert and Etienne de Montille (father & son) have crafted some of the most sought after Pinot Noirs in all of Burgundy.  In fact, their wines can be found on the lists of virtually every three star restaurant in France.  In 1993 they acquired a little more than a hectare of the prestigious Puligny-Montrachet Le Cailleret vineyard.  This prized vineyard is located adjacent to the famed Montrachet.  In just a few short years, this wine has become one of the most sought after whites from the region.  In 2003 there were more additions to the Volnays and Pommards.  They were able to purchase over two hectares in the prime Beaune Premier Cru vineyards and 2004 saw yet another addition.  This will be the domaine's first Grand Cru vineyards.  One hectare located in the famed Corton-Charlemagne vineyard was added in 2004.  It is planted half in red and half in white.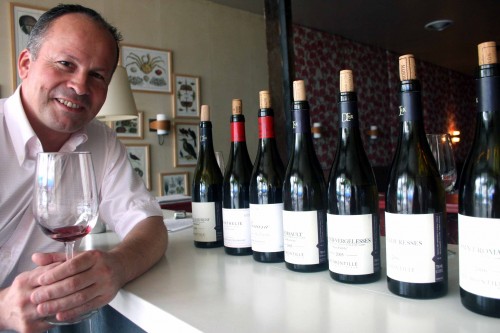 Stylistically, their wines tend to be different than those of the other well-known names of Volnay and Pommard.  The emphasis here is on concentration and purity of fruit, firm structure, and above all, the ability to improve and become more complex with aging.  In addition, their philosophy is that the potential alcohol level should never rise above 12%. This approach to vinification came about by accident during the 1959 vintage, when Hubert (below) miscalculated the amount of sugar needed for his cuvée of Volnay "Taillepieds."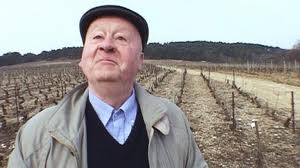 The resulting alcohol level reached only 11.5%, and to his great surprise, the 1959 Taillepieds ended up being more complex and having a greater purity of fruit than his other cuvées from the same vintage.  The tasting of this wine 25 years later, proved that its lack of alcohol had in no way impeded its ability to age with grace into a fine old bottle of burgundy.  Consequently, one will never experience the alcohol "burn," ever-present in modern young red burgundies, from the nose of these wines.  Because of their moderate alcohol levels, the wines tend to be shy during their first couple of years in the bottle.  It is after this time, that they flesh out and provide an abundance of the fascinating aromas and flavors which we seek in great red burgundy.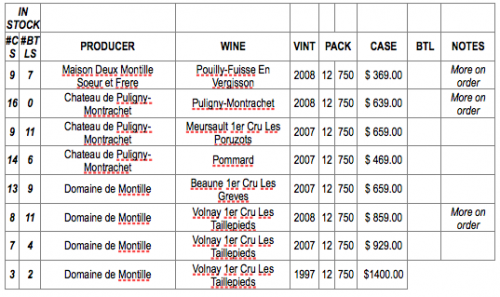 The above were the wines that we showed for the event and I must say stylistically they were correct to the vintage.  As the 2007 has the higher acidity levels which was constant in the 2007, especially the whites, the 2008 was bright, clean and certainly needs much more time to come around.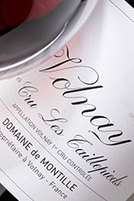 The 1997 Volnay Taillepieds stole the show and was everything you would ever want in a wine.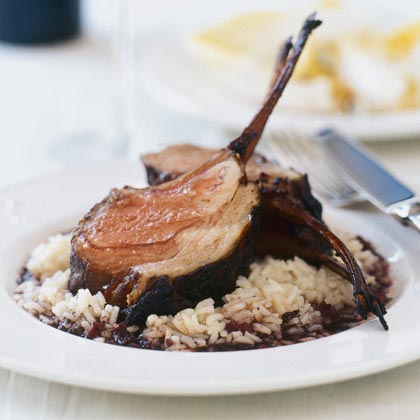 I served a beautiful rack of lamb and assorted roasted vegetables, a grilled salmon with a white wine and beurre blanc sauce for the whites. (note from Q. – um – YUM!!) A little vegetable lasagna also worked well with the richness in the Volnay and Pommard. The mashed potatoes I finished in the oven mixed with delicious French cheeses to marry well with the whites and reds.
Thanks Terry – what an amazing evening for the tastebuds!! So what do you think – a case of each for the royal newlyweds?!