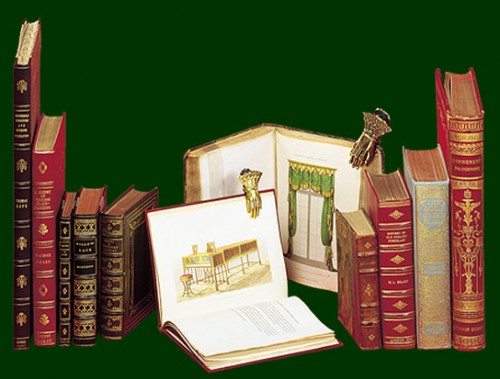 Regular readers of Quintessence can imagine how thrilled I was to discover Hayden & Fandetta. International private dealers who specialize in "new, out-of-print and rare 18th to 20th century books about art, antiques and interior design," they will be making an appearance at von Hemert Interiors' Royal Wedding event on Thursday evening. Yet another reason I wish I were attending the soirée is to glimpse in person all the wonderful finds that this fabulous firm will have on hand.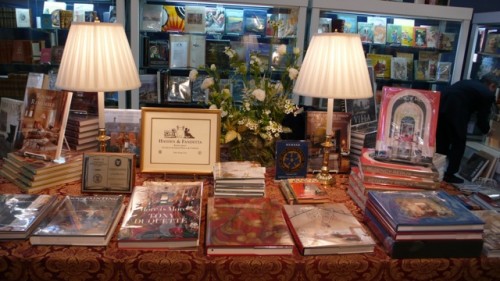 These antiquarian booksellers carry every sort of unique, charming and compelling title that might interest their discriminating clientele. Aren't these 1920s restaurant guides charming?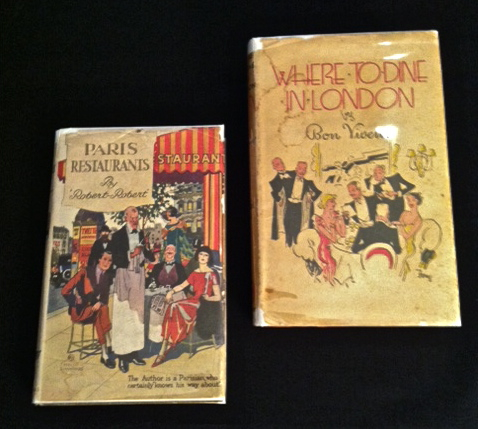 From gardening and flower books to beautifully illustrated children's books, to books about wine and cookery, etiquette, and nightclubs and society, no interesting or esoteric tome is beyond their reach.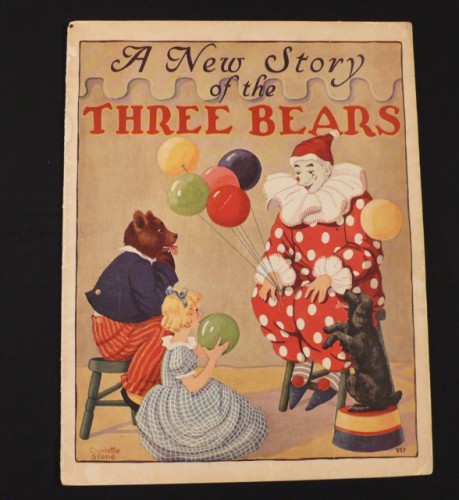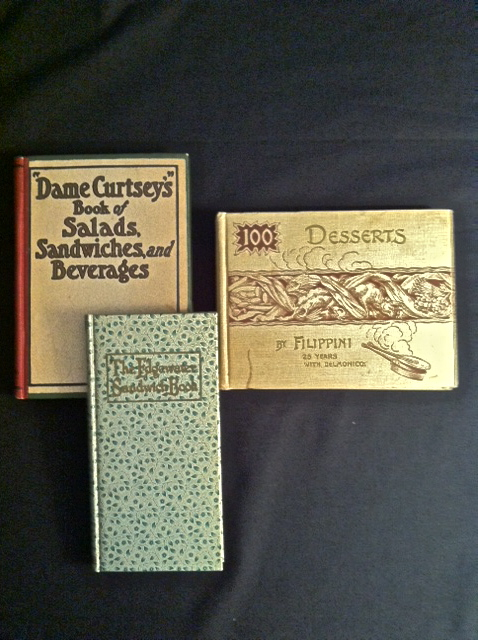 John-Peter Hayden Jr. and David J. Fandetta met when Hayden was overseeing the historic restoration of the Wayside Inn in Middletown, Virginia. At the time, Fandetta worked at Schumacher and the two connected while Hayden was researching historic fabrics for the project. Previously at Ancram Preservation, Hayden had been hired to ensure that every aspect of the job was historically accurate. In his next position as head of marketing and development (and later as Deputy Director) of the Museum of the City of New York, Hayden continued to work with Schumacher creating a series of historic vignettes in their showroom featuring their fabrics.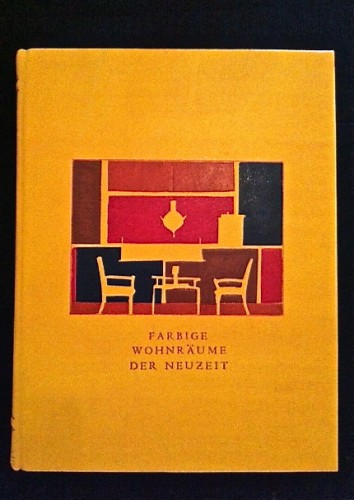 a 1926 German volume on interiors and decoration
The two continued to work together at Horizon magazine where Hayden was hired as Associate Publisher and Fandetta came on as advertising director. After 3-4 years there, they started to consider a business together. They had both long been interested in books and began to collect an inventory as potential offerings, officially starting the company in 1988.
Originally their specialty was books on pottery and porcelain as well as those on the decorative arts in general, especially rare volumes on interior design and furniture. But over the years, the business has evolved to include many other categories of general decorative and lifestyle books, including gardening, drinks and cookery, and illustrative children's volumes. They have also become known for their collection of books on Asian arts.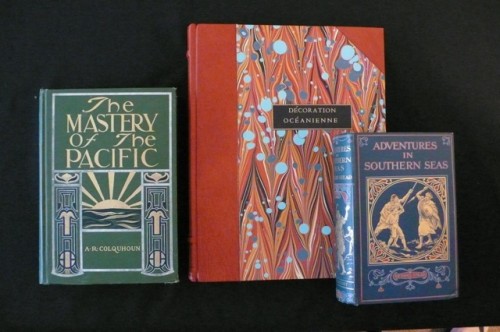 While Hayden & Fandetta shows all over the US, keeping stock in both their New York and Marina del Ray locations, their speciality is working one on one with private customers to either find particular books or to help build entire libraries. Currently they are outfitting 71 libraries all over the country with totally unique selections. One library on the east coast contains books all about architecture while another in North Carolina deals exclusively with interior design and they have completed many garden libraries on both coasts. Some clients collect by subject matter, others by certain authors.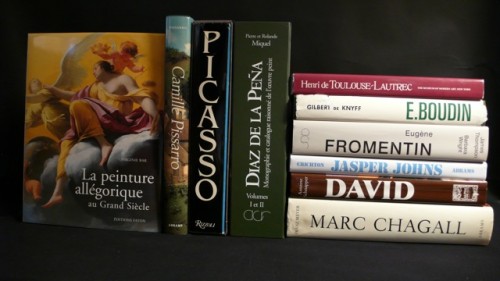 Some of the more intriguing projects have been to build a library in a mid century modern pullman car (on a private train) with all books relating to railroads. Some of the books were bound in leather and some still retained their original book jackets. Hayden & Fandetta have created libraries on nine yachts, three for the same person whose request was for the books to relate to either yachting or destinations they had visited or intended to visit in the future. One library they outfitted eight years ago contained only white books and the customer wanted it completed as quickly as possible. No request is out of their range. For rare titles, Hayden & Fandetta will even include a card describing the particulars of the book and its condition for the owner.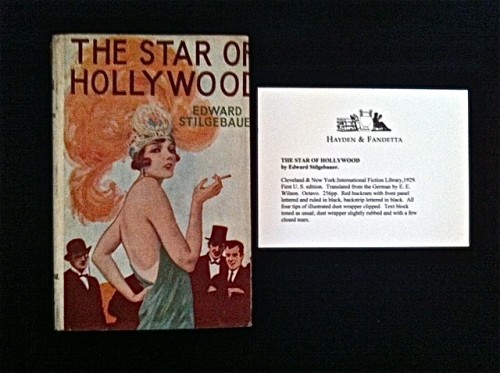 In addition, the firmq helps to organize fundraising luncheons with speakers which is how they connected with von Hemert Interiors, as they assisted in connecting with Emily Evans Eerdmans, who will be lecturing at the Royal Wedding Event. Hayden & Fandetta will be on hand to sell Evans' books, which she will be inscribing for lucky purchasers as well as having a collection of other titles of interest to those attending.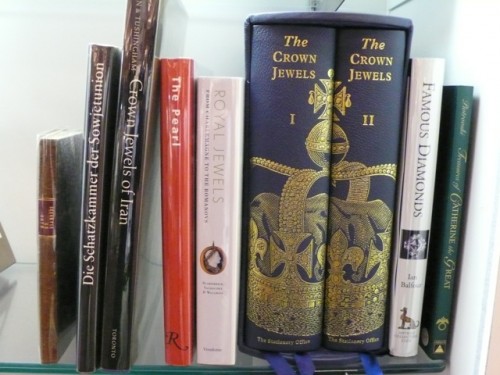 Whether you are looking for a single special selection or ready to build an entire library, Hayden & Fandetta is a new recommended source for vintage and rare titles.