I have long been a fan of Peter Fasano's appealing fabrics and wallpapers, so when designer friend Mally Skok (below) asked if I'd like to join her, along with Amy Dragoo, at his Great Barrington, MA studio last month, I was thrilled. Peter also prints Mally's ever expanding delightful fabric lines, available in showrooms in the US, London and Australia.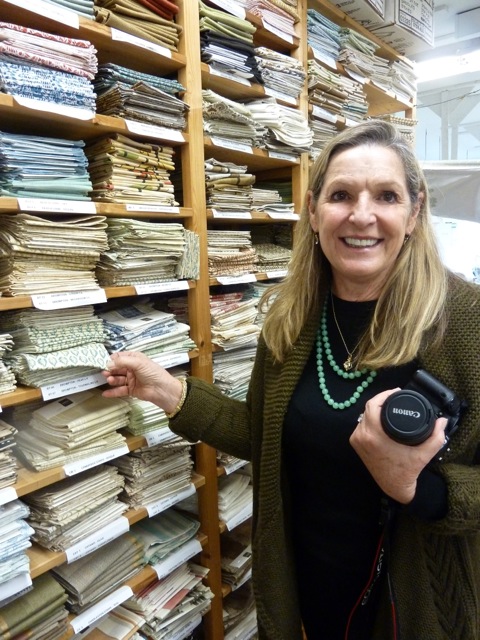 Peter's studio is in an unassuming building in this western Massachusetts town, now home to many creative types. In fact it was the Fasanos' friend, the late textile designer, Alan Campbell, who originally lured them up to the area, nearby in Connecticut, where other design luminaries such as Bunny Williams also have homes.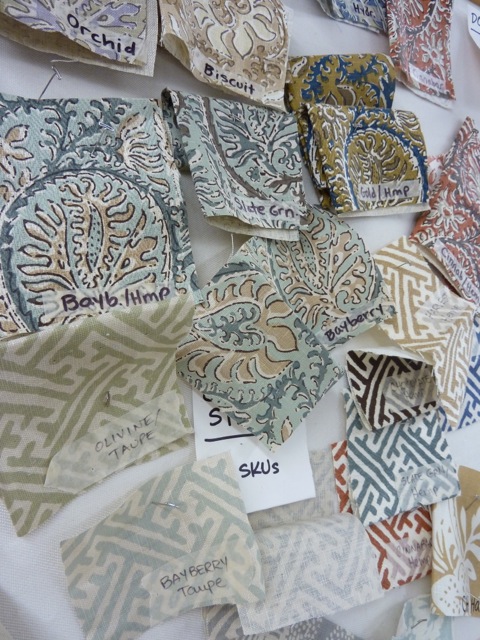 Fasano started out as a design student at Parson's, studying with legends such as David Easton, and moved on to a position at Dorothy Draper. But it wasn't until he started painting at The Arts Student League, that he discovered his true love of repeated patterns.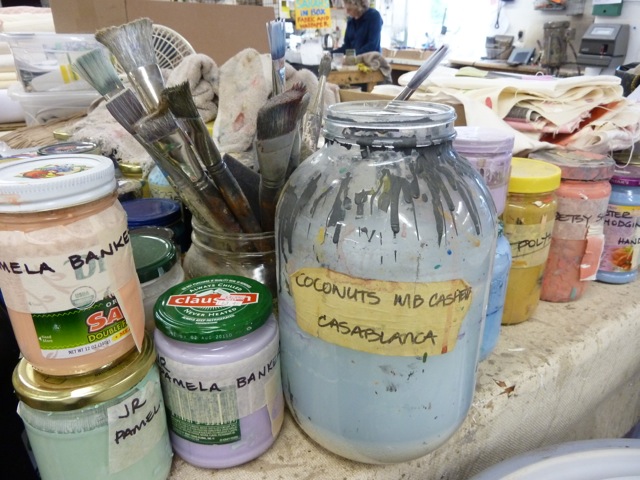 The studio is full of inspiration. Everywhere you look is evidence of artists at work – one of my favorite sort of places! Every aspect of production, except the final finishing, is done in-house.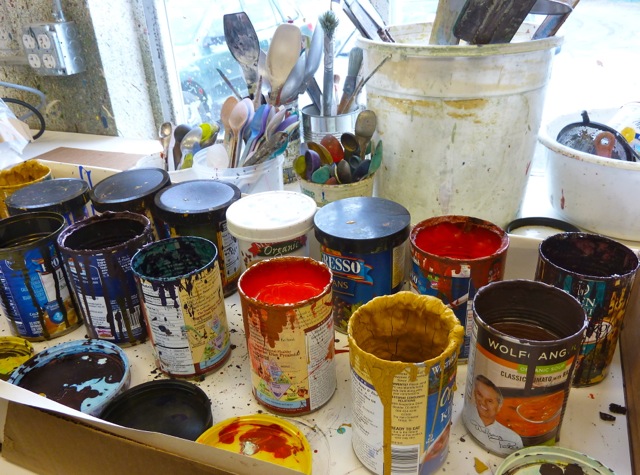 Peter walked us through the studio, showing us the painstaking process of hand silkscreening, starting with the creation of the designs, which are then transferred onto the screens using a photographic emulsion set with ultraviolet light.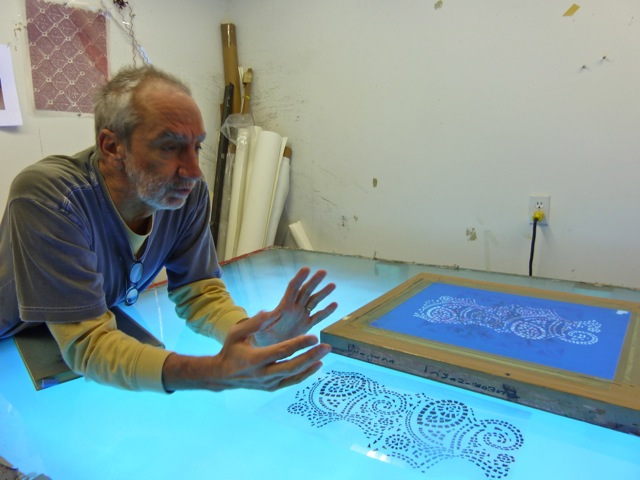 Each color is then applied by hand at the required repeats along the 30 yards or so of fabric, which is then hung above to dry.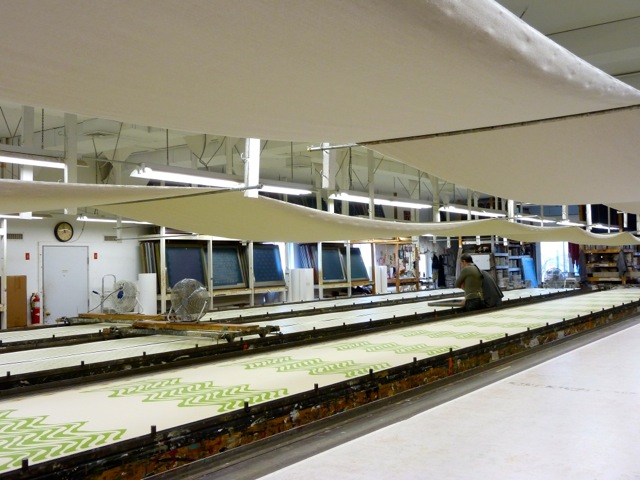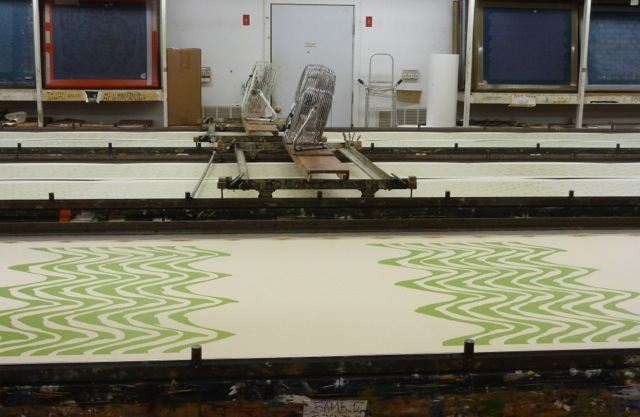 Each additional color requires this labor intensive process but results in a fabric with a distinct artisanal hand that just can't be imitated by machine. Many of the fabrics include hand painting in addition to the silk screened pattern. Here is his Kinomi fabric in progress, where one color has already been set.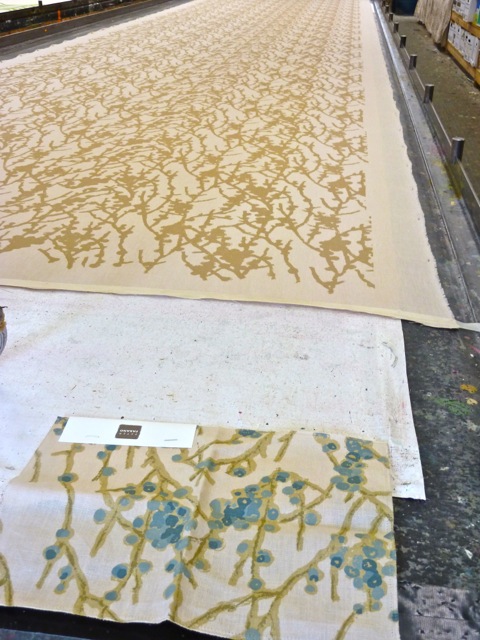 Even the naked surface is a thing of beauty.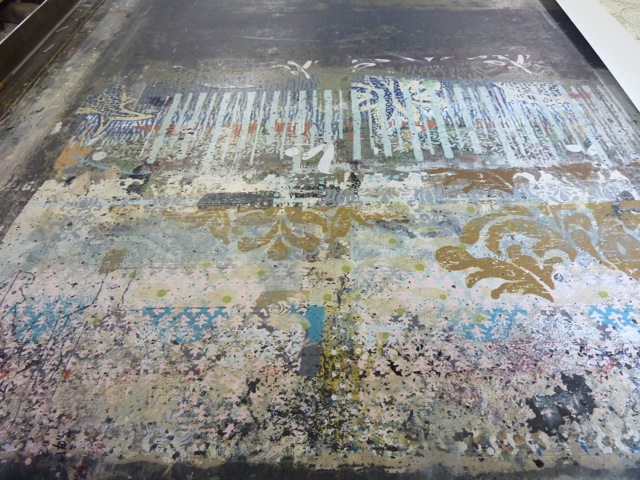 Mally was in the process of developing a new colorway for one of her fabrics – Ikat Crazy.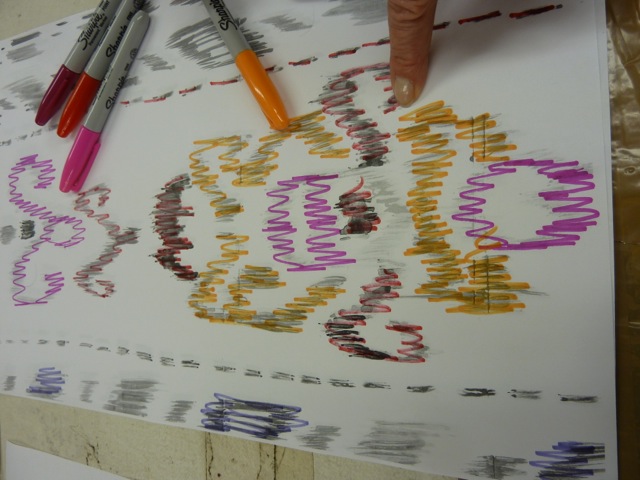 She just received the new sample as I was writing this piece – isn't it fun?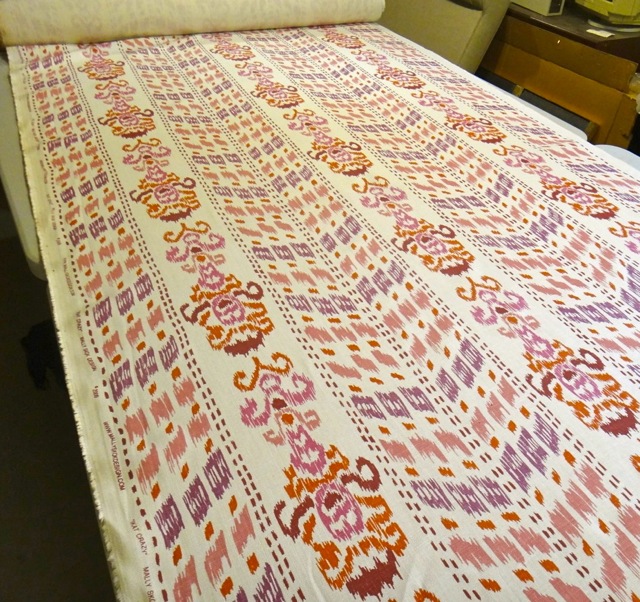 Because Peter and his staff mix their own paints, it is conducive to creating custom colorways. In fact, custom orders account for about 40% of their work, with surprisingly reasonable minimums.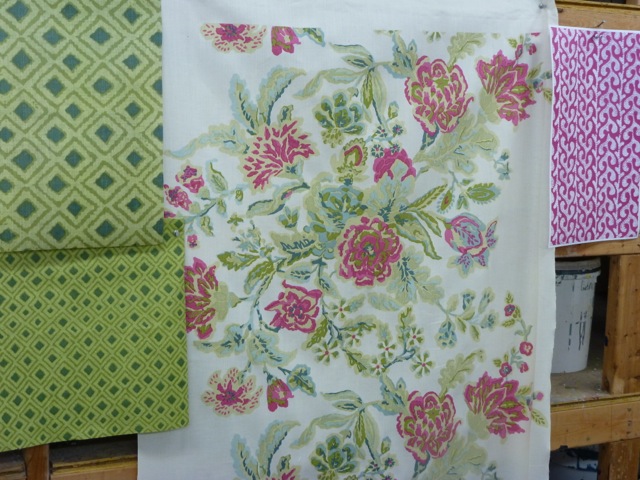 The variety of color and pattern is overwhelming and temptation was everywhere!! I loved these beautiful blues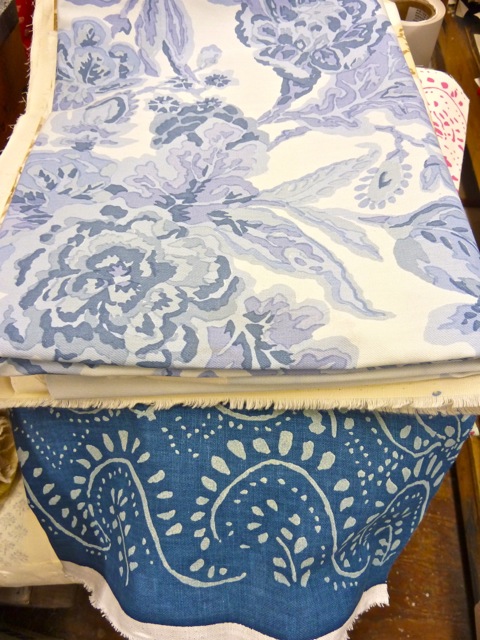 And the textural quality of the elegant Egerton Garden.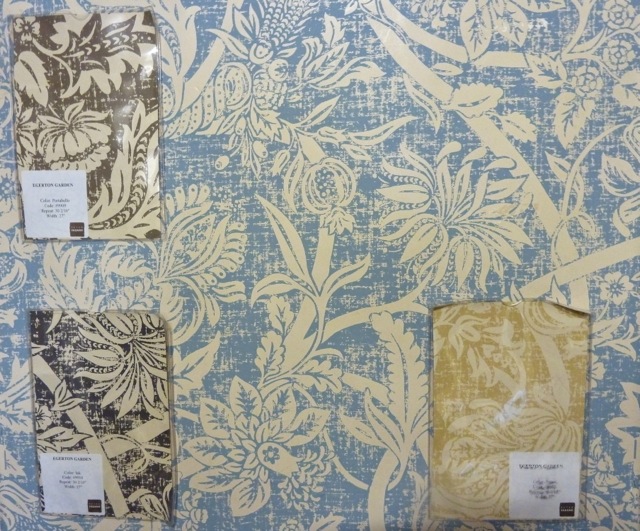 For over thirty years, Peter's wife Elizabeth has been working behind the scenes, helping the company to grow into the well respected establishment it is today, with a who's who clientele ranging from designers Bunny Williams and William Hodgins to Tiger Woods and Laura Bush.  The news is that Elizabeth has now developed her own distinctive collection under the Elizabeth Hamilton label and it is stunning!!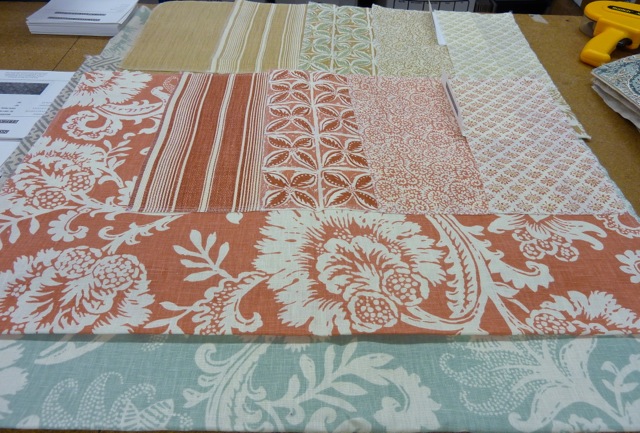 In all my favorite "stepped on" colors, the fabrics have a stylish laid back elegance that I'm sure many will find easy to love. I know I did.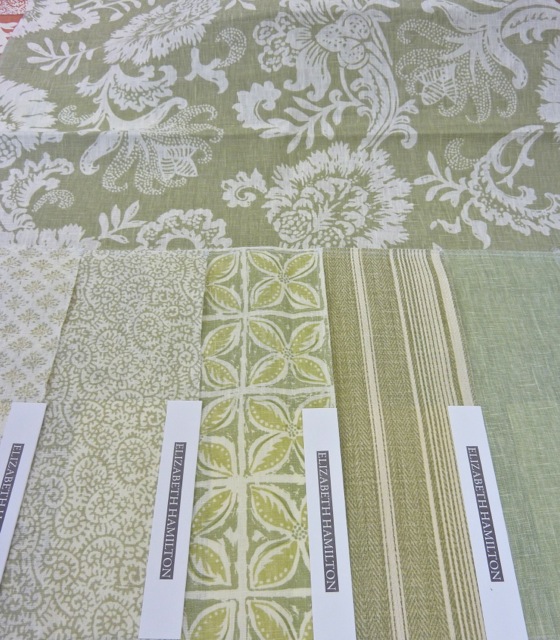 I came home with a pile of picks from both hers and Peter's collections, some of which I'm confident will be making an appearance in my home in the not too distant future.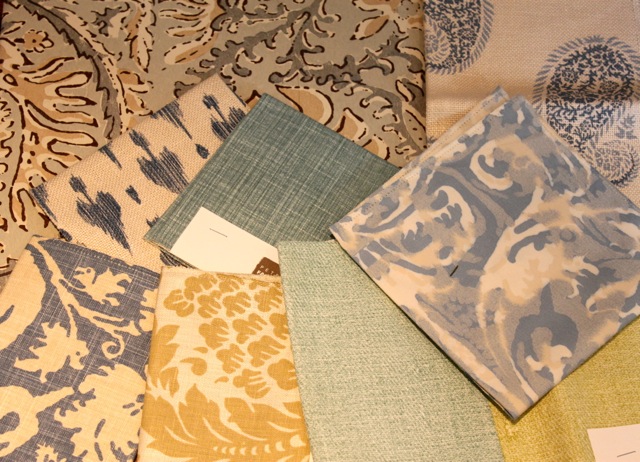 But that wasn't the end of our inspirational day. We then took a little drive out the Fasano homestead. Originally a ranch from the 70s, they executed a thoughtful renovation, adding a new garage, using the original space as a family room and reorienting the interior. Local favorite Michael Trapp designed a beautiful bluestone courtyard outside the entry that sets the tone. Inside, the art filled house has a stylish eclectic feel with a subtle, slightly retro vibe. Upon entering, I was delighted to see a fabulous piece from one of my favorite artists, Walton Ford.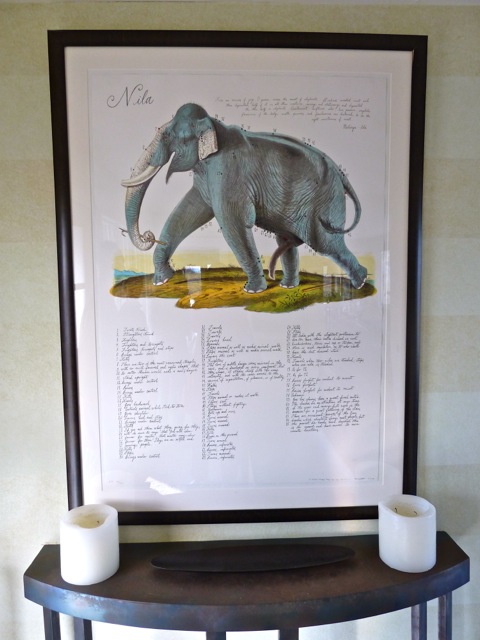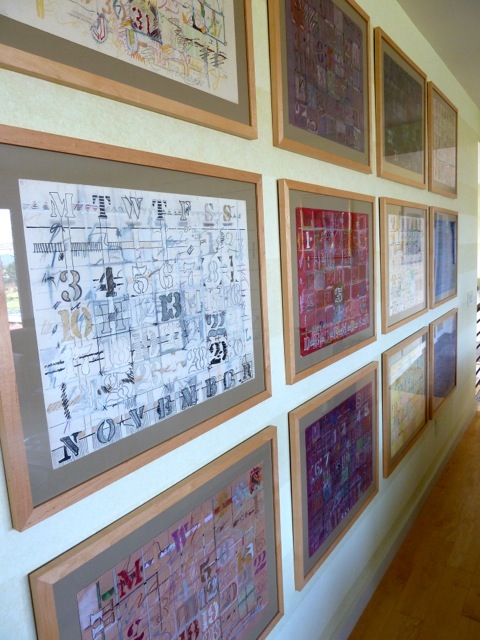 But much of the artwork is Fasano's own.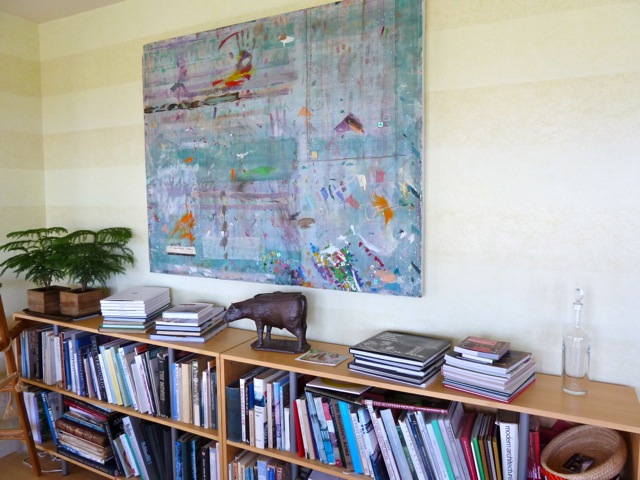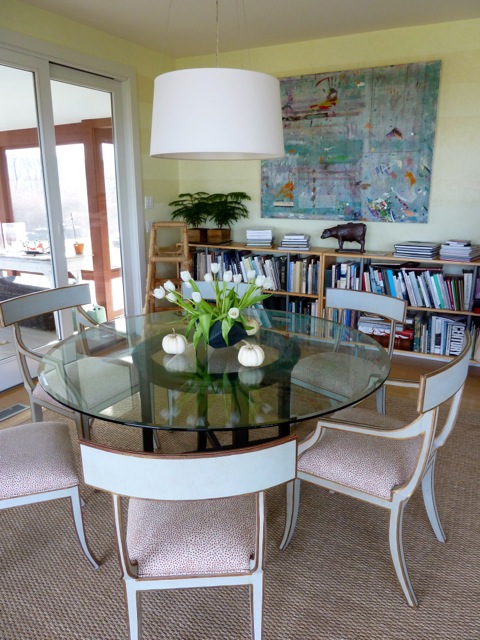 The living room affords beautiful views across the protected landscape.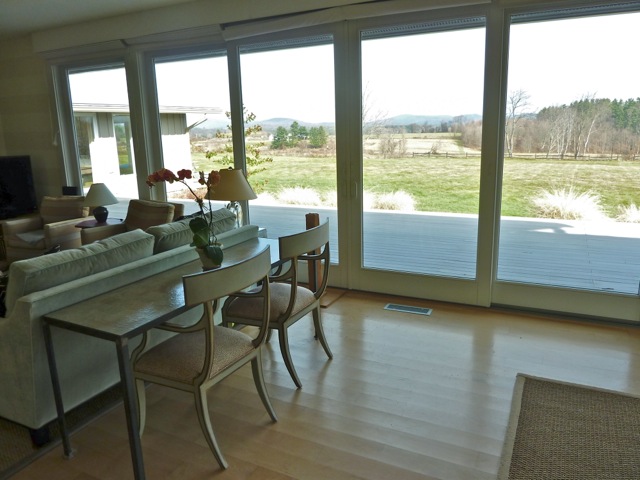 Love this fabulous end table in front of the Fasano velvet clad sofa by George Cameron Nash, whose showroom carries Fasano's line in Houston and Dallas.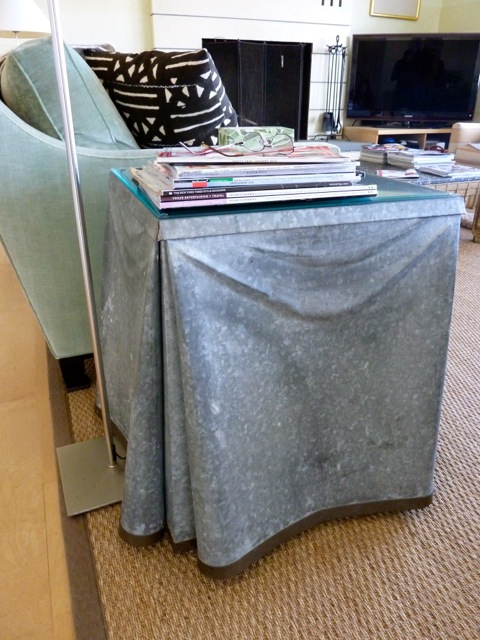 The Fasanos live and breathe their craft. They produce a beautiful usable art form that people can appreciate and live with every day. Delighted to collaborate with designers and artists, they have found a successful combination of art and commerce that represents everything that is right with made in America.