I received many beautiful design and coffee table books for Christmas this year (a few admittedly from me to me). Some I have already reviewed here and others I hope to cover in posts to come. While most had received enough advance press that I knew what to expect, there was one that was a total revelation.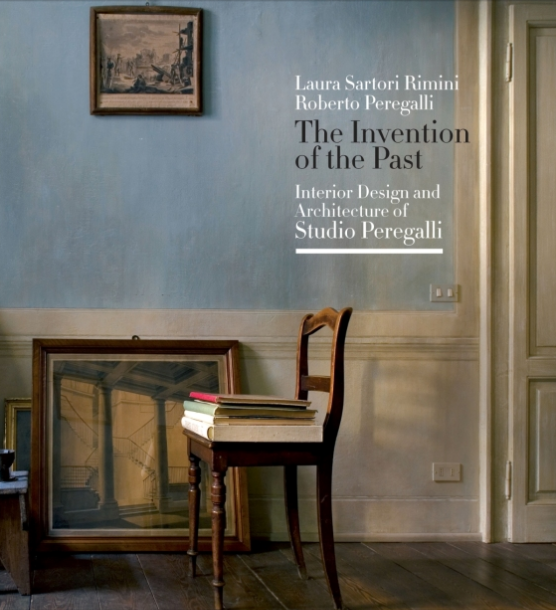 For some unknown reason, The Invention of the Past: Interior Design and Architecture of Studio Peregalli had not been on my radar. I'm not quite sure why since Laura Sartori Rimini and Roberto Peregalli's work at Studio Peregalli represents everything I love about design and architecture. Thank goodness for my oldest NYC friend who perceptively sent me this fabulous volume for Christmas.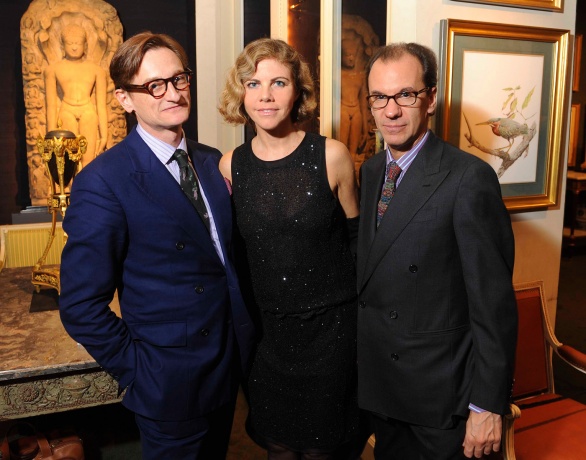 photo by Hannah Thomson from vogue.com
In his insightful foreword, Hamish Bowles (above with the authors at their NYC launch party) describes the team's "perfect fetish for nuanced detail" and their ability to "deftly synthesize…antique salvaged interior elements and materials with contemporary fabrications – to brilliantly illusory effect, so that the viewer is not able to determine where the original elements end and their interventions begin." Sound intriguing? Well it is – sublimely so.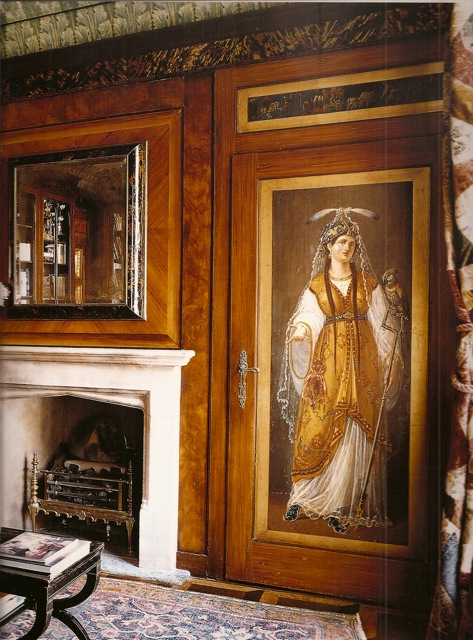 Perhaps it makes a little more sense if you knew that their mentor was the gifted designer Renzo Mongiardino (his reinstalled library in London above), from whom they learned about infusing spaces with emotion, memory and a sense of history tempered with modernity. Their sense of theatrics and drama, however, is one of historical infused accuracy.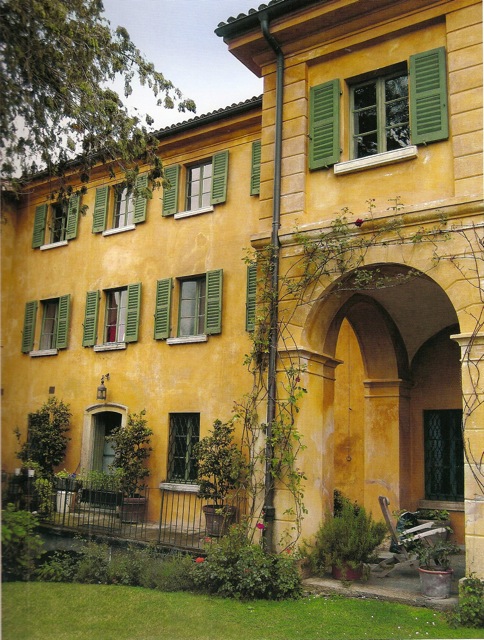 Unlike many, their goal in creating environments is to have no signature, so sign that they were ever there. Whether building from scratch or executing sensitive renovations, such as the house in Lugano, Switzerland above, they are reinventing the past to look as if it was always there, imbuing the architecture and decoration with a living sense of unity, but one that is not an imitation of the past but rather a reinvention. They describe it as "buttato li" – something that looks totally casual but was actually very carefully planned. Bowles calls them alchemists and the jacket blurb refers to them as "masters of illusion" – I like to think of them as artists of a new reality – one in which life is inseparable from its surroundings.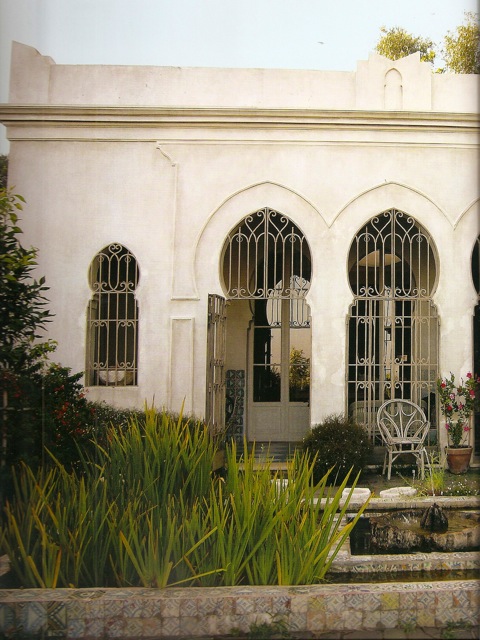 These are spaces of magnificent detail, not the kind of detail that necessarily is even immediately evident but that enhances the whole, offering an authentic vision. And yet doesn't feel forced or contrived, just steeped in intrigue, romance and mystery. They are as capable of imagining a Moorish style pavilion in Morocco, above, as they are a Napoleonic bedroom in Paris, below.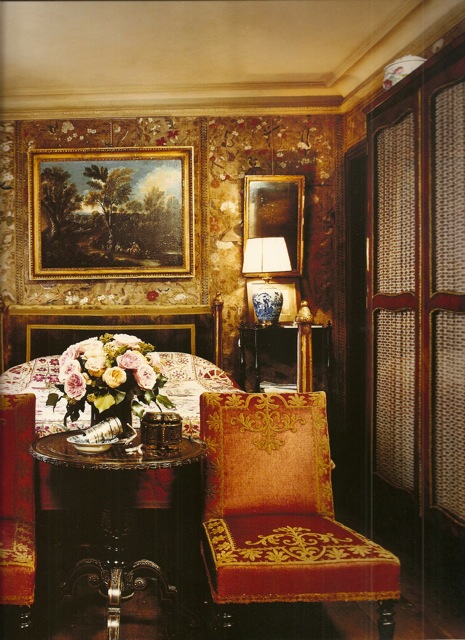 Their spaces live and breathe, telling stories of lives lived and memories made. Working with incredible craftsmen and the best materials, they create environments full of character and emotion. It is their excruciating accuracy and obsessive attention to detail that gives life to such inspiring spaces.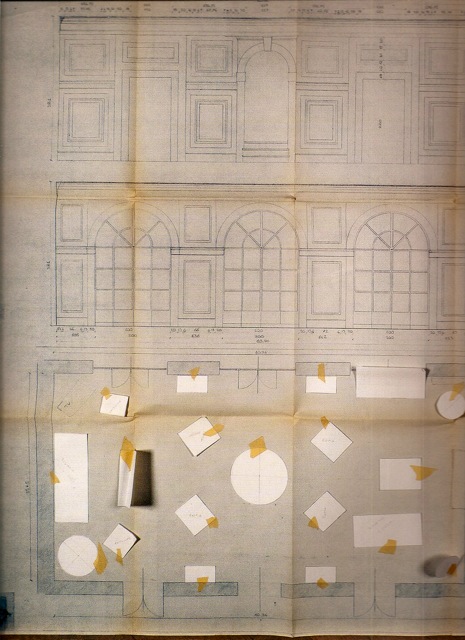 From original sketches to models to final executions, we witness their visions come alive.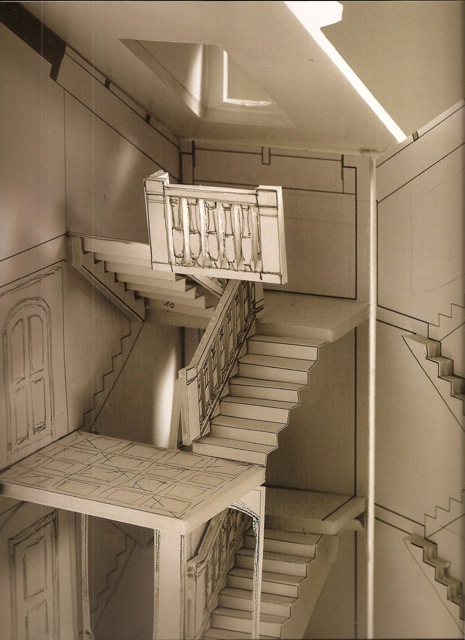 Following Bowles' foreword and the authors' introduction, in which they take us on a tour of the amazing studio, below, the book is divided into sections by spaces.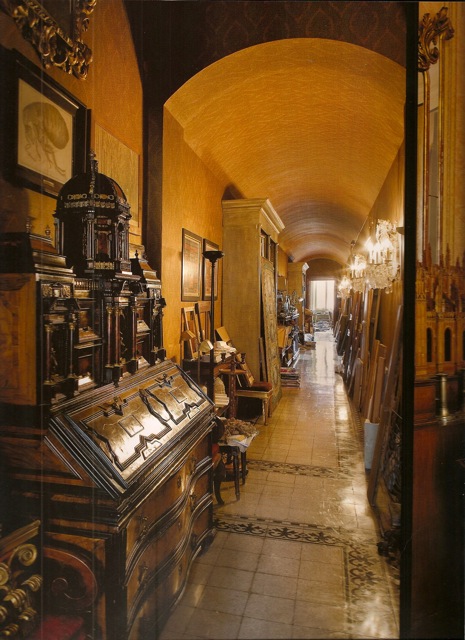 Beginning with entrance halls, like this enchanting Belle Epoque one in Milan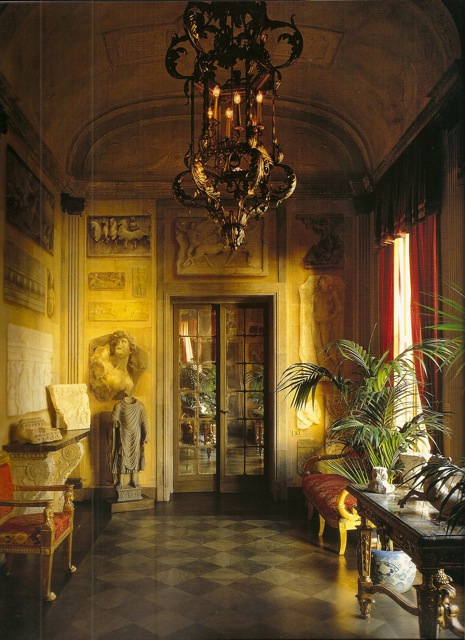 to all major rooms in a residence, we are led through the duo's interpretation of dreams into three dimensional realities. The combination of Peregalli's philosophical approach and Rimini's architectural expertise produces a tangible magic. The variety of styles and projects, each with their attending attention to the smallest detail is astounding. From public Palazzos to museums to residences for significant families throughout the world, the work of Studio Peregalli is universally desired for its ability to create captivating and timeless spaces of style and substance.