I knew it would happen eventually. With the vampire mania of the last few years, it was just a matter of time until someone resurrected the cult 60's series Dark Shadows. As much as I have eschewed the current vampire offerings, I must offer full disclosure and admit that I was hooked on the show. I negotiated hard with my mother to let me watch every afternoon for the half hour after school. I think she relented only so that I wouldn't be a social pariah, since it was the main fodder for daily lunchtime discussions in the cafeteria.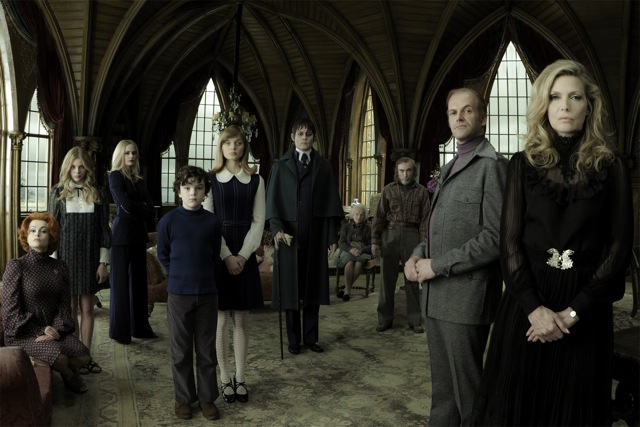 For those of you who aren't familiar with the show, Dark Shadows could best be described as a gothic soap opera. But that really doesn't capture its overwhelming appeal. It was a massive series, with over 1,200 episodes (more than all of Star Trek,  to put it in perspective). It's not surprising that the dazzling director of the dark Tim Burton, decided to pick it up. It's perfect material for his somewhat cryptic creative sensibility. Even Burton recalls running home after school to watch and Quentin Tarantino, Madonna, and new Dark Shadows star Michelle Pfeiffer all admit to being fans as well.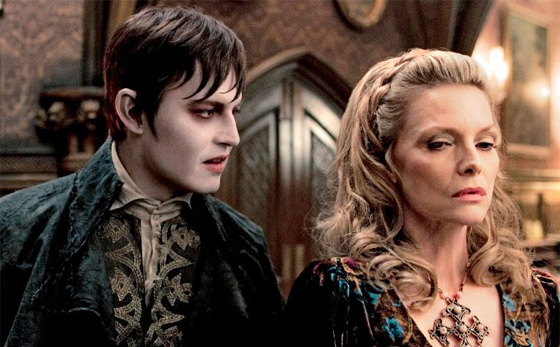 In fact, Pfeiffer was such a fan that as soon as she heard Burton was making the film, she put a call in to be cast. The plot centered around vampire Barnabas Collins, to be played by Burton favorite Johnny Depp – Depp and Pfeiffer in a sneak peek above. Although not introduced until after the first year, Barnabas' appearance catapulted the show into its stratospheric popularity. The series was characterized by high melodrama, wide ranging storylines and plot twists and yes, highly atmospheric interiors!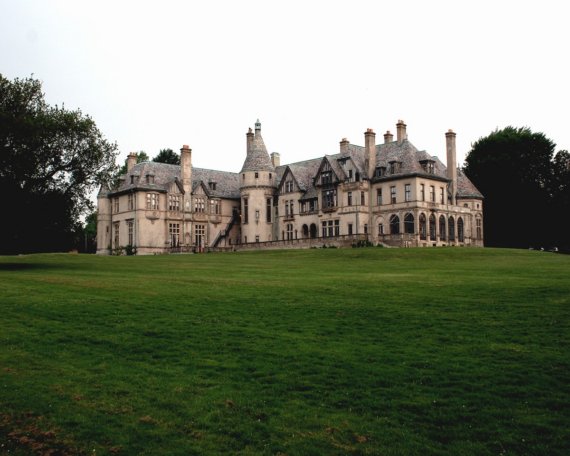 Collinwood, the estate in the original show, featured interiors full of gothic drama. The exteriors were shot at Seaview Terrace, a French Renaissance style chateau from the 1920's in Newport. Designed for Mr. and Mrs. Edson Bradley, architect Howard Greenley, won an American League of Architects medal for the house, shown above. It closely beat out Lyndhurst, below, the famous Gould estate in Tarrytown, NY for the honor. Lyndhurst was, however, subsequently used in both movie versions (yes, there were two).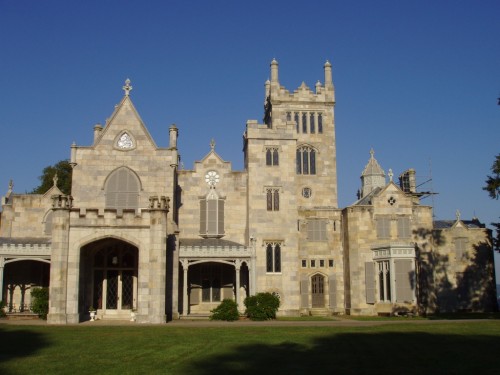 Although they did not shoot inside, many of the interior elements of Seaview, such as the chandelier and stained glass window below, served as inspiration for the set design.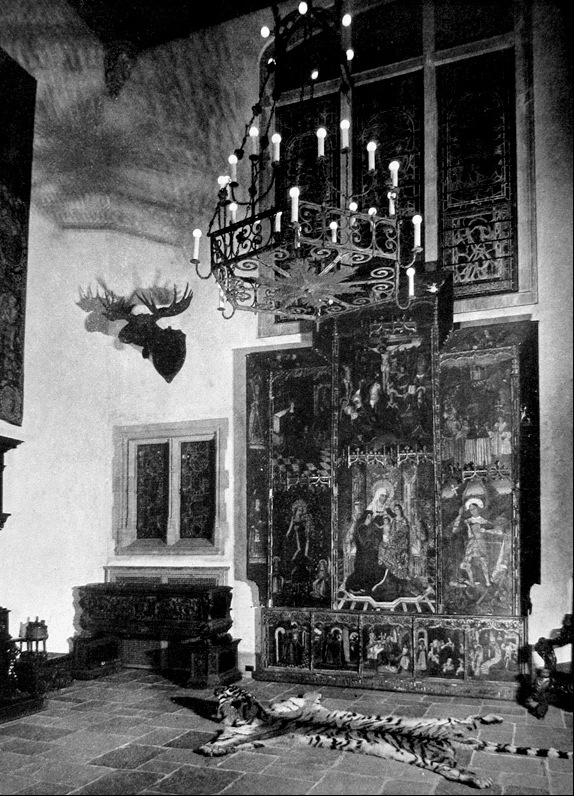 The Burton version is being filmed on a set in Beckenham Place Park, in South East London, below.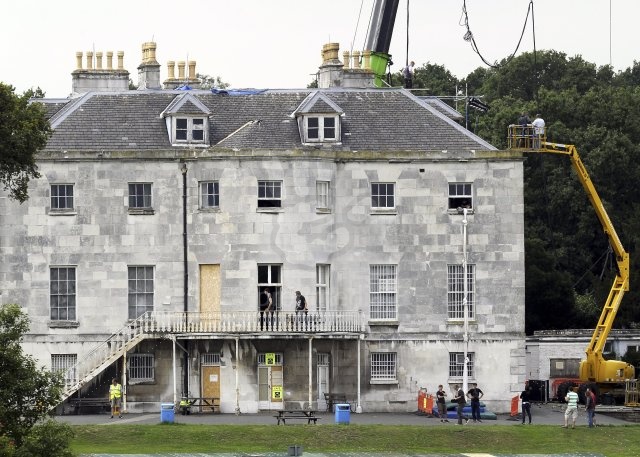 There don't seem to be many images around but you can get a tiny peek here with Burton, Pfeiffer and Jonny Lee Miller on set.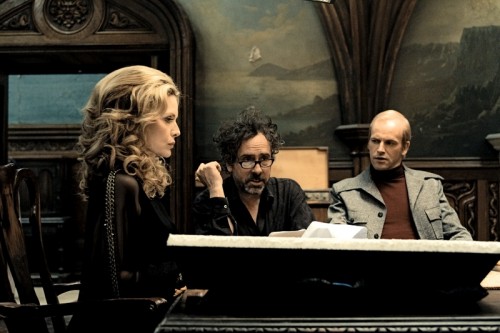 From what we can discern so far, it looks like we may have some stylish interiors and costumes. I think if Tim Burton would borrow a little of the Nancy Meyer's/Downton Abbey sensibility in the set department, he could draw in a whole new crowd. If I were the set designer, for example, I'd conjure up for Collinwood something like the gothic splendor of Birr Castle in Ireland. Shot at night, like most of the scenes will be, the rooms would have an even richer, darker appeal.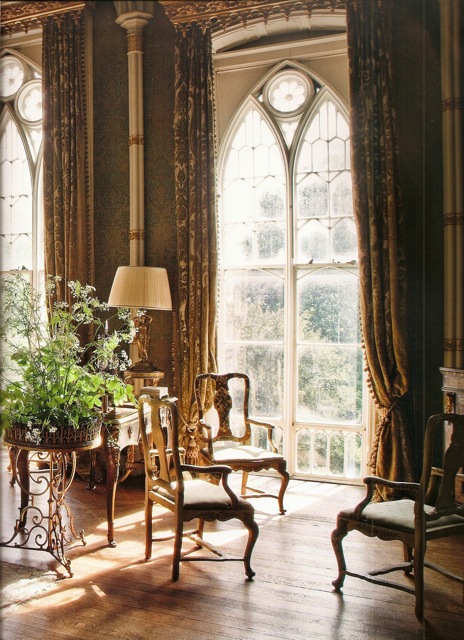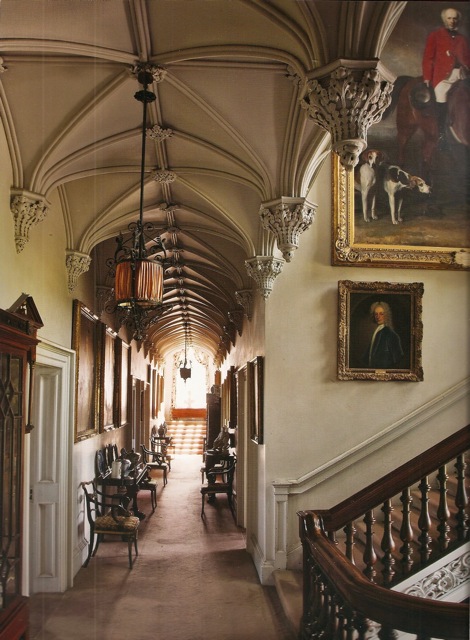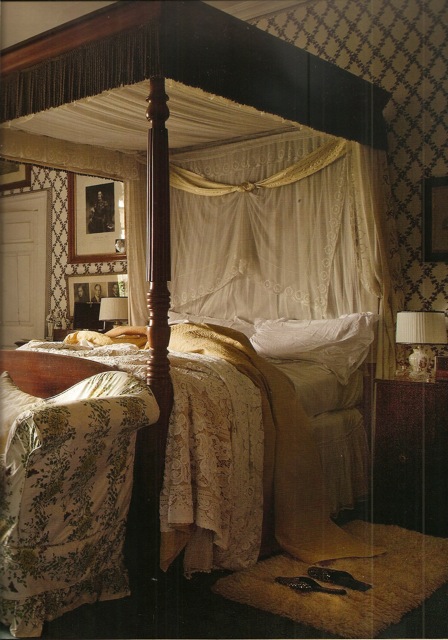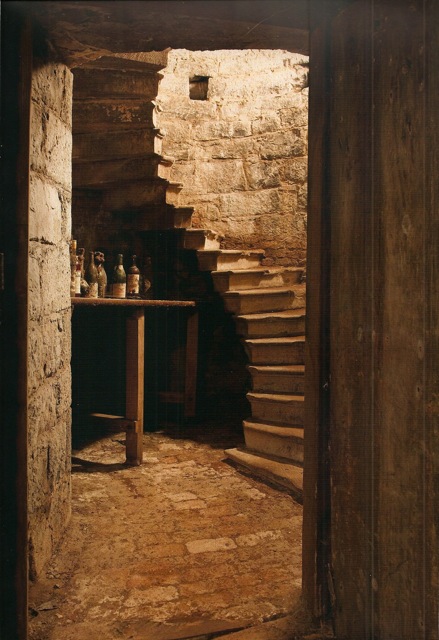 photos of Birr Castle by James Fennell from The Irish Country House
But we'll have to wait until May to find out. In the meantime, if you're curious what Dark Shadows is all about, take a peek at this video character summary to get a feel for this gothic cult classic!