It's been a slow reentry after the holidays here. I'd become accustomed to the kids' schedule – late nights playing games (liar's dice was the obsession this year) or watching movies and lazy mornings sleeping in. As I put my older daughter on the bus back to school yesterday, I reluctantly acknowledged that vacation is over. Perhaps it didn't quite feel quite right ending the holidays with such balmy weather. It left me wondering what happened to winter?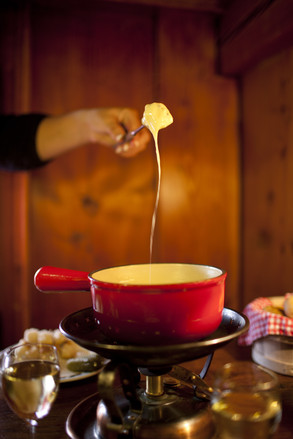 photo: Robert Huber for the Wall Street Journal
I know all you warm weather lovers are reveling in our temperatures but I do like a bit of seasonal change (I reserve the right to complain later). And over the weekend an article in the Wall St. Journal about Swiss fondue had me longing for a little cold weather cuisine. While in all likelihood I unfortunately won't be visiting any of the fabulous restaurants in Switzerland like Le Chalet above or Restaurant Au Vieux Carouge below,
 photo: Robert Huber for the Wall Street Journal
I might be able to have a cheesy kind of evening at Café Select in New York and even perhaps wrangle a coveted spot in the cozy back room.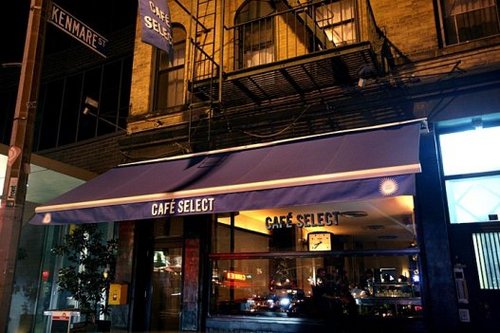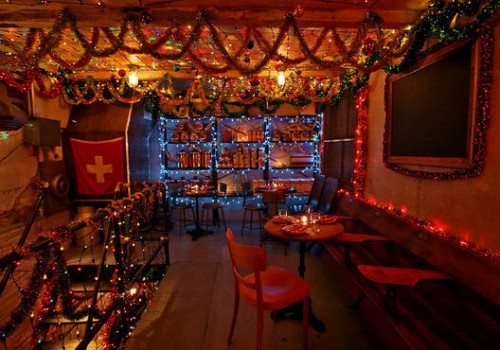 Of course my first choice would be to enjoy my fondue at someplace like Les Fermes de Marie in Megève. Cocktails in the lounge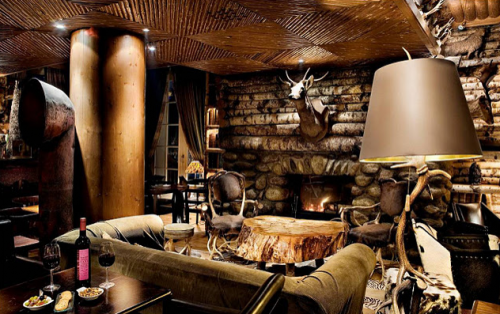 And then dinner in the restaurant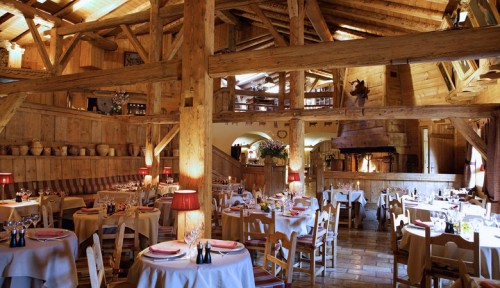 And I'm sure I'd be ready to turn in at night.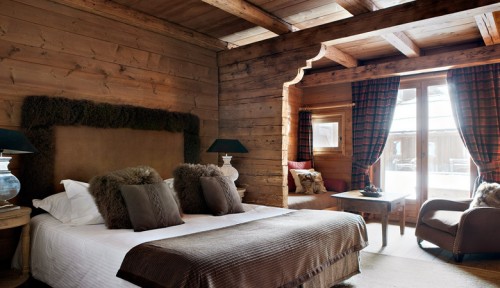 But since a trip to the Alps isn't currently in the offing, a fondue dinner at home might just have to do. I found this well worn recipe in one of my vintage Swiss cook books. As you can see, fondue ingredients change from region to region and be sure to note the consequences for losing your bread in the mix!!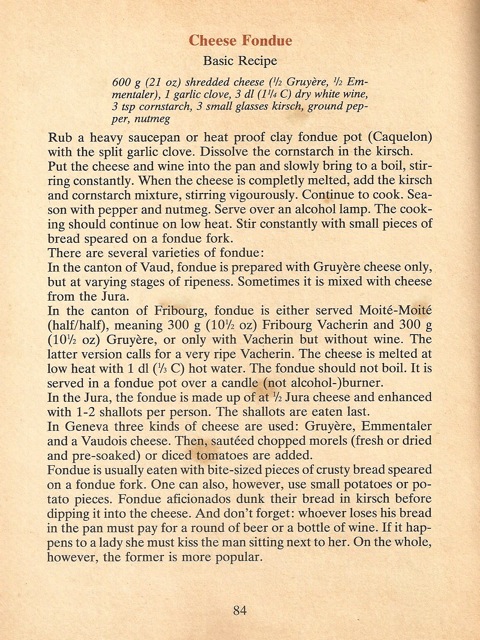 In addition to varying recipes, there are also many different fondue receptacles. I prefer a ceramic pot like this Emile Henry one.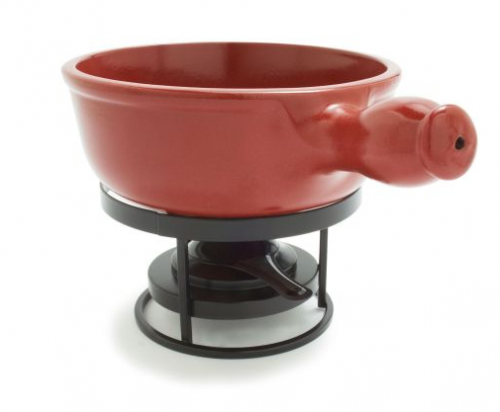 although there are many different kinds on the market these days like these from Williams Sonoma:
Ruffoni copper pot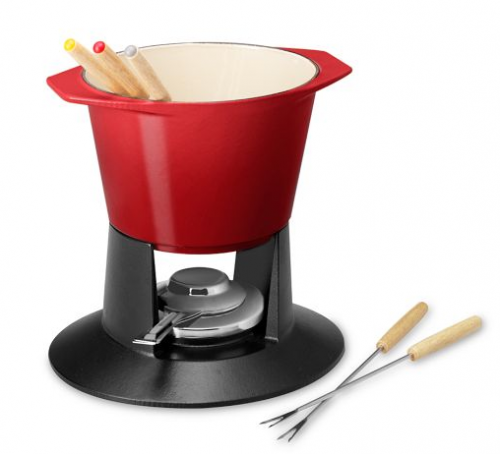 Le Creuset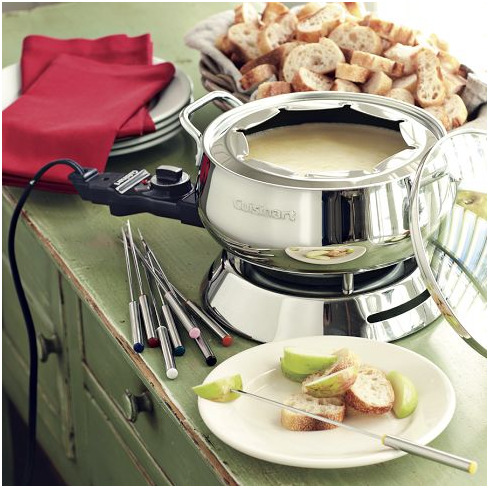 or this very convenient electric one from Cuisinart.
My choice for wine would be a Swiss Fendant, like the one from Gilliard below, Aigle or if you can get your hands on it, a delicious Dézaley!!

And of course a touch of chalet chic is a requisite component.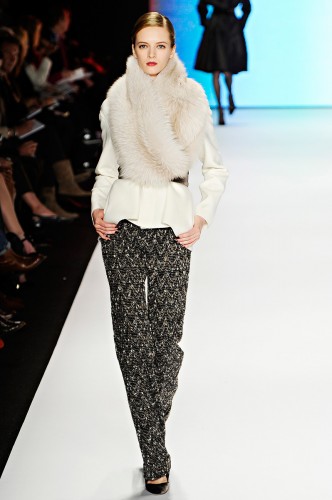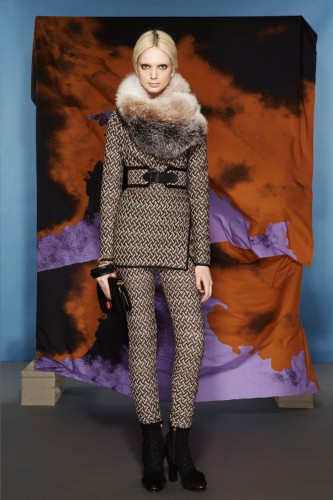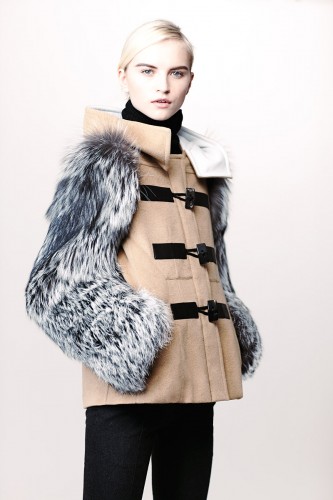 Wishing you a delicious and stylish cheesy evening!