What a fabulous show this year! With the British and American participants from BlogTourNYC here and Modenus' fun Marys and Mimosas event, there were many delightful social distractions, yet still time to discover and visit with some wonderful exhibitors at the Architectural Digest Home Show.
I was thrilled to see friend Larry Ruhl with a booth this year for his wonderful store High Falls Mercantile.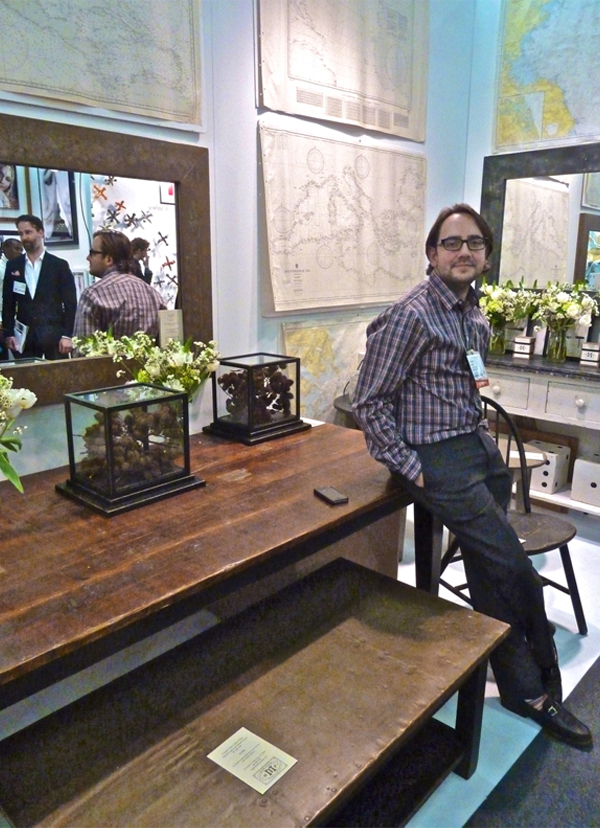 It's all about the patina here and Larry's particular blend of upscale rustic chic encompasses a wide variety of unique products including his new painted furniture line with a lovely selection of color finishes.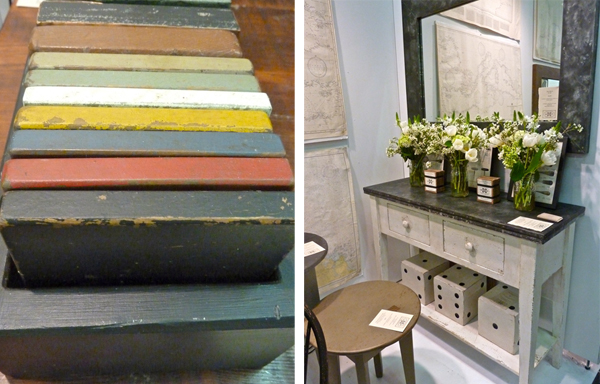 Beautifully merchandised, the store carries a signature line of home furnishings from upholstery, rugs and artwork to bedding and bath items as well as a well curated assortment of charming gift products. Don't forget to check the website as Mother's Day, Father's Day and graduation approach.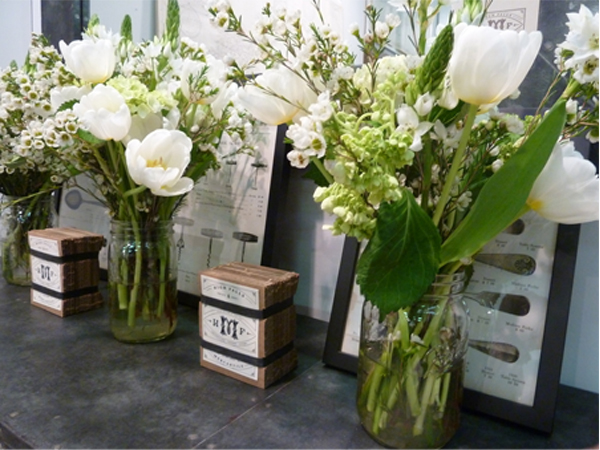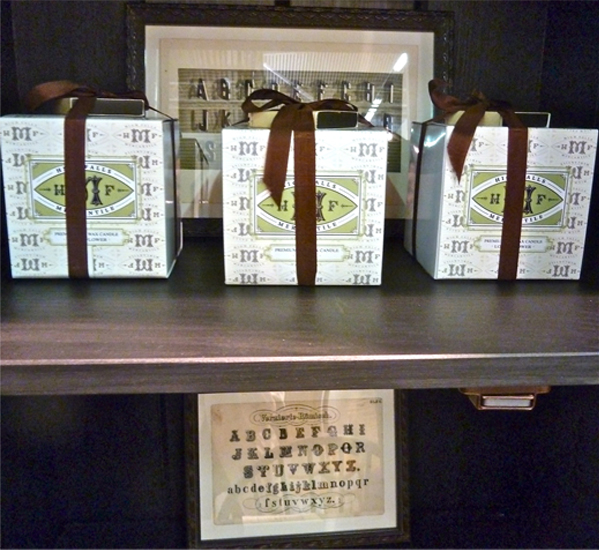 D. Bryant Archie's beautiful textiles embody a luxurious collection of handwoven blankets, pillows and throws.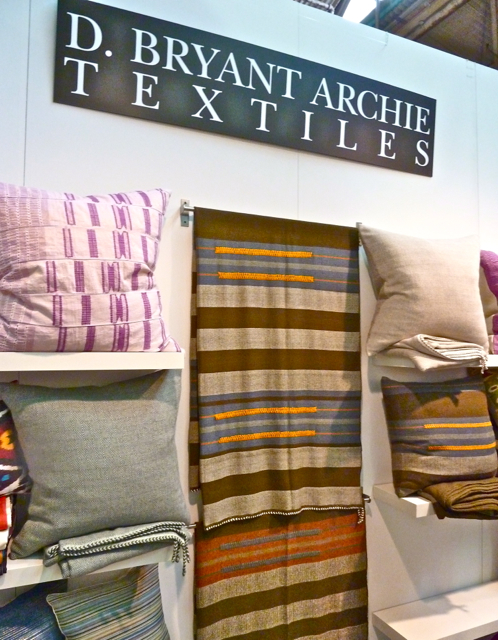 Originally working with artisans in Peru, she has developed a unique niche in the design world. From gorgeous baby alpaca products to creations of Belgian linens, each piece is hand loomed or woven to Archie's specifications. You can see the careful craftsmanship on the right below with the hand finished seams and edging on these beautiful cotton Amaleah blankets/throws made in Guatemala. In fact, I just discovered that the market editors of Architectural Digest chose them as one of the best products at the show – congratulations to Bryant!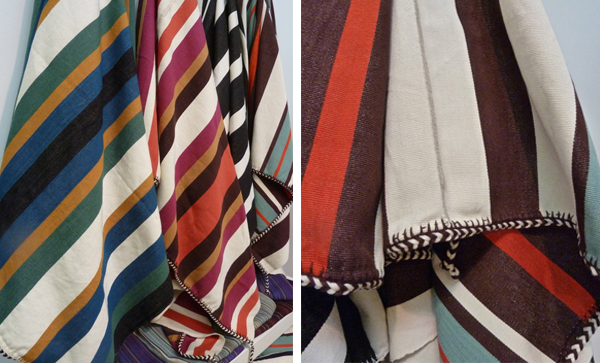 I love the beautiful colorations of the new collection. With an acknowledgement and respect for the past and yet melding perfectly with contemporary designs, they merge the best of both worlds.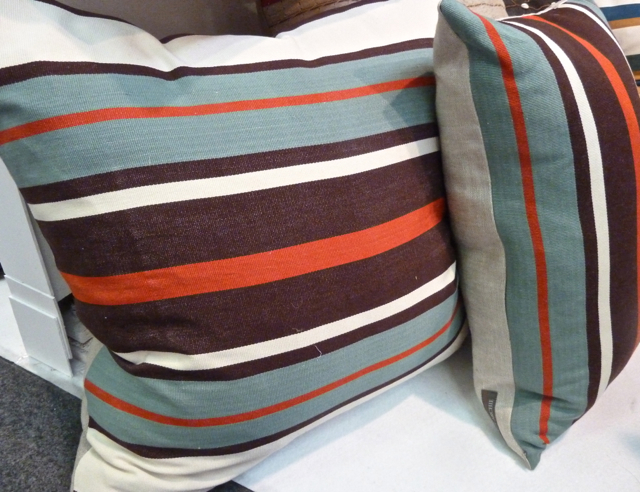 And when buying from the collection, you are supporting the indigenous artists who craft these pieces. What a wonderful way to help preserve these ancient techniques for future generations.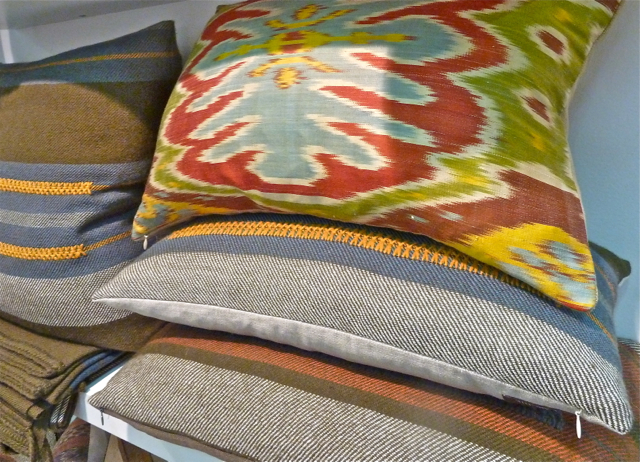 Another marvelous merging of old and new is Wild Chairy, the creative brainchild of  Andrea Milhalik. I'm sure she was thrilled with her show debut as her booth has deservedly been on everyone's "best of " lists. The art of the handmade is clearly back and Milhalik celebrates it with a wonderful whimsical take on vintage furniture meets contemporary upholstery. Her one of a kind artisanal pieces elevate the art of repurposing to designer status.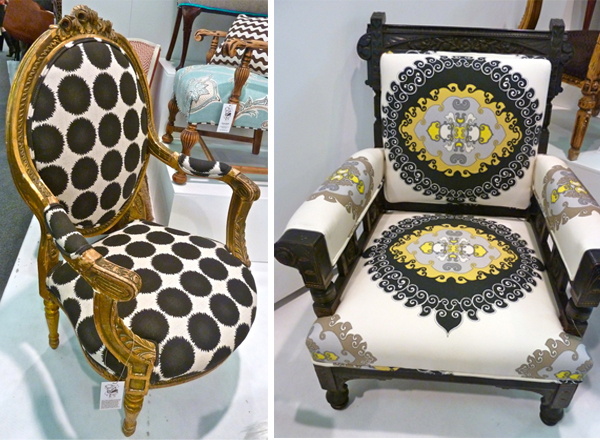 And not only are Milhalik's fabulous creations aesthetic winners, they are made using old world techniques with only the best environmentally friendly materials.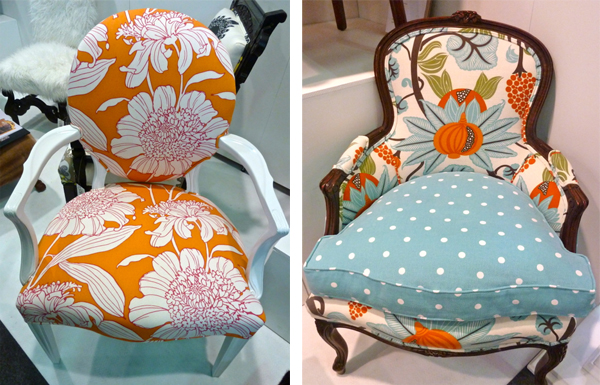 I loved this truly chairy flokati chair. While it looks like it might belong to cousin It, I'm confident it would look fabulously chic in the right room! Milhalik also had some fantastic fur footstools repurposed from gently used coats – love that they're getting a second functional life!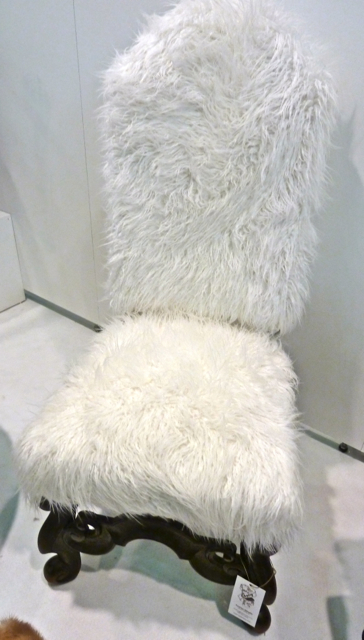 And that's the trick with these pieces. Just as it takes a trained eye to match the upholstery to the appropriate chair (Milhalik was an award winning photographer), it takes a savvy designer to make the right placement in a room.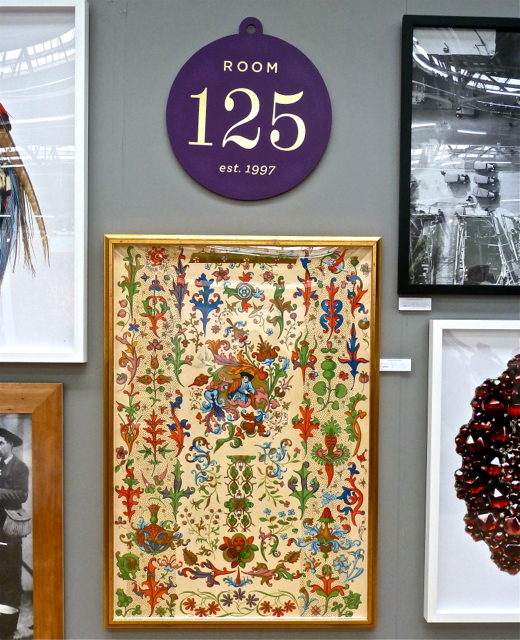 Another company that repurposes vintage for new decorative looks is Room 125. A collection of limited art editions, the work is organized into various categories. Some are photographs based on objects from the owners' personal collections, blown up to iconic proportions. How often do we discuss the important of scale and proportion – it makes all the difference with these pieces, such as this giant (43.5"w x 55.5"h) print of a 19th century shuttlecock, transformed from an ordinary object to dramatic visual statement. Even the frame is repurposed – from reclaimed plank.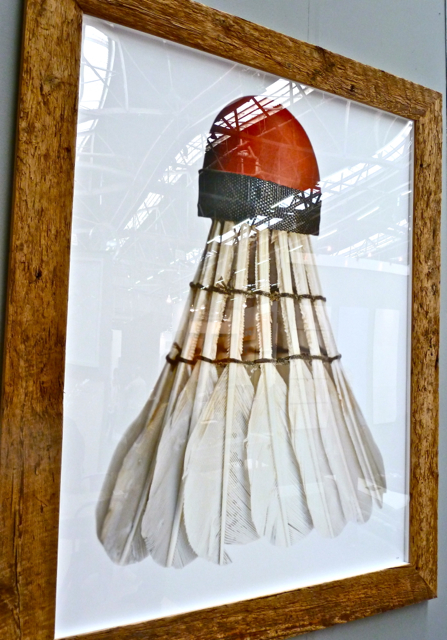 Another palm size object immortalized by size is this 18th century intaglio. How elegant is this detailed tonal image framed in a white shadowbox?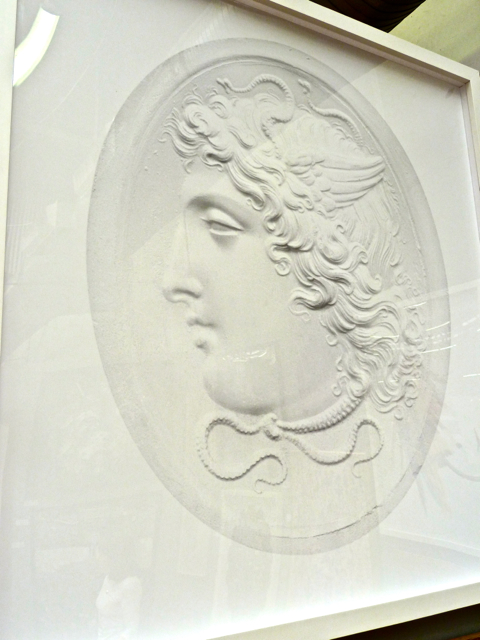 Room 125 also carries original works of art, again printed in limited runs of 175. One of my favorites was this delicate portrait of an antique French chair. At 3′ x 4′ it is a stately gesture.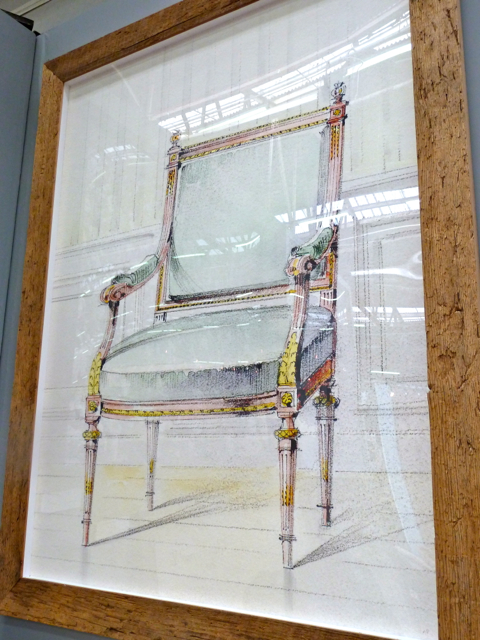 Stop back tomorrow for some more AD Show discoveries.