Among the many categories of excellence at the AD Home Show was lighting. After reading a piece earlier in the year on BlogTourNYC participant David John's site here, I had been eagerly anticipating seeing the work of Brooklyn based Bec Brittain. Happily her booth did not disappoint. Her distinctive LED pieces are not just lighting but sculptural works of art. I was not surprised to learn that she has degrees in both industrial design and architecture as clearly both these disciplines inform her work.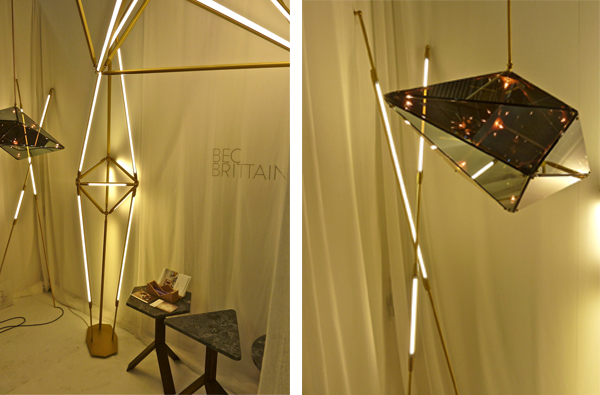 The only negative in featuring her lights is that they are very hard to shoot. You cannot see here the incredible spare beauty of form and luminosity that these fixtures exude. The SHY standing floor light on the left is so elegant in its minimalistic simplicity and the new Maxhedron on the right, which made its debut at the show, is truly like a hanging jewel. Brittain was for years the design director at Lindsey Adlelman's studio whose Bubble chandelier is one of my all time favorites.
Both designers have collaborated with  the New  York City gallery and manufacturer Matter whose booth featured Adelman's beautiful branch like Ceres 2 above and Brittain's copper A shades. Suspended from leather rope, they can hung alone or in a group as they are here.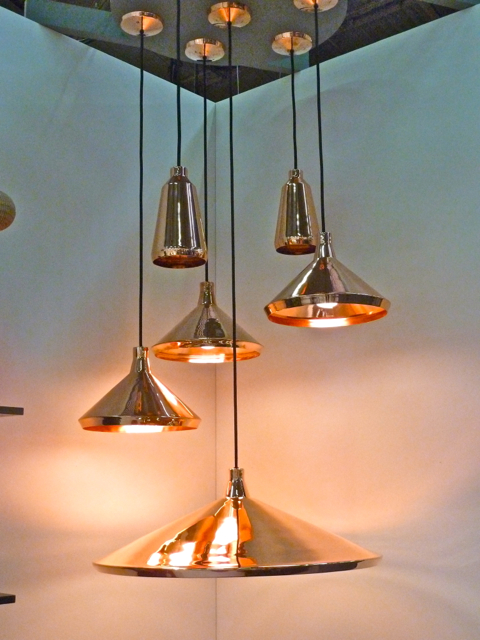 Another Brooklyn lighting source I liked was O'Lampia. While they produce a large collection of hand crafted lighting,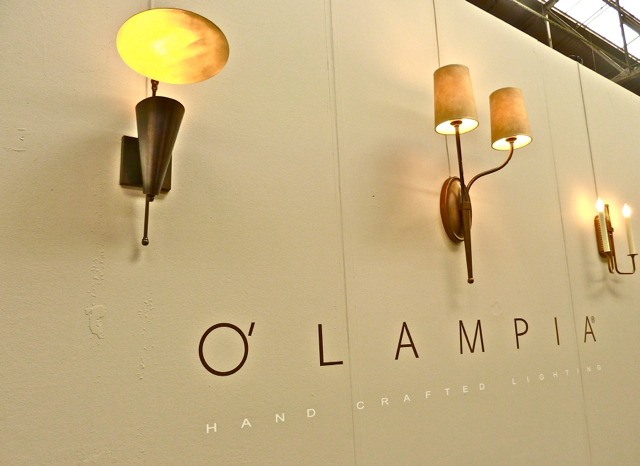 what caught my eye were the more industrial retro designs such as the duo sconce below on the left and the bubble table lamp on the right.
The linear box branch chandelier would be a great addition to a space requiring a large fixture with a little graphic punch.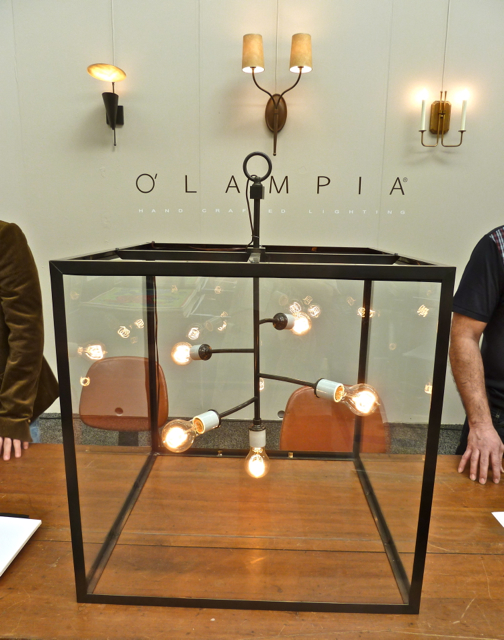 Moving on in both geography and function, an interesting booth was actually the collaboration of three Italian companies, leading with Old Floor. Another company that successfully combines tradition with progress, Old Floor's selection of quality woods in incredibly beautiful colorations and finishes was exquisite.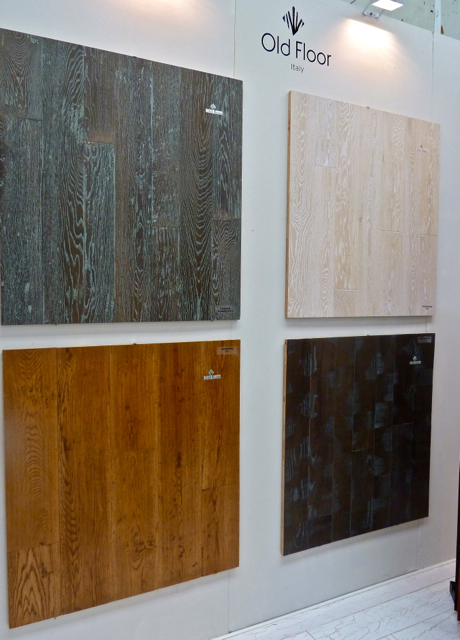 I even liked their chic sample kits, fastened with a strap of handsome leather. Of course it didn't hurt that they were serving a delicious prosecco that I had never tried!!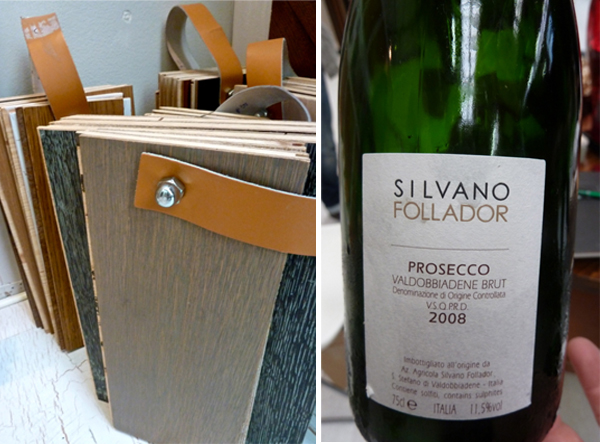 The other two companies are also Italian floor coverings. Unfortunately my photos were not usable but I can heartily attest to the beauty of their products. Cuoioarredo manufactures handsome leather tiles, made from the finest quality cowhide, that are more practical than you might imagine. Appropriate for both floor coverings and walls, their upkeep is not much different than a wood floor. Cottomanetti is a seventh generation Tuscan family business manufacturing high quality terracotta tiles. In addition, they carry classic terracotta garden pots and containers.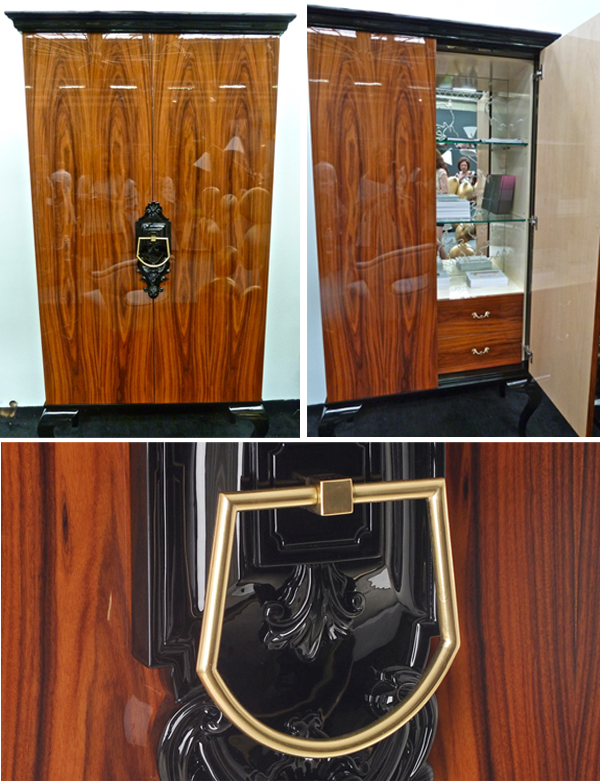 I have written about the stylish Portuguese company Boca do Lobo before. I loved their new Guggenheim cabinet, above, they brought to the show. Handcrafted with a high gloss varnish, it is elegant and playful at the same time. Notice how the doors' wood veneers are book matched perfectly and the handle is like a piece of jewelry completing the look!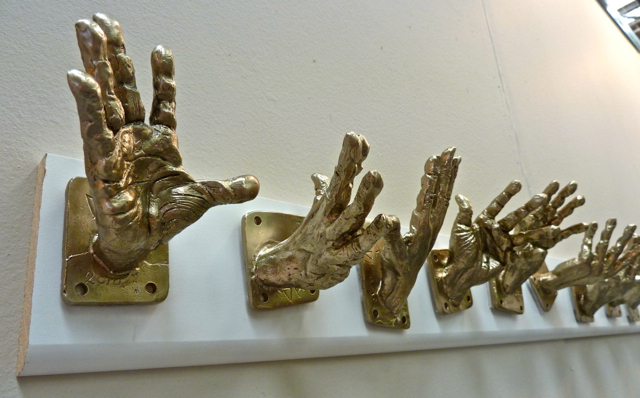 It was impossible to walk past designer/artist Nick Davis' booth without stopping to look at his amazing hand coat hooks. His bronze furniture and sculptures are made in his own studio/foundry in the UK. These decorative yet practical pieces, available in 9 different designs and 3 different colors, would be fabulous conversation starters in a back hall or mud room.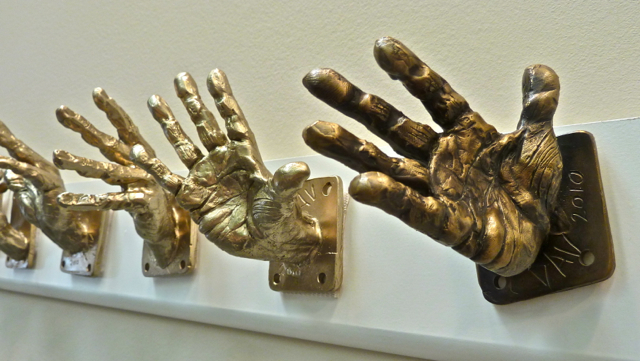 I think most designers and style mavens are by now familiar with the distinctive furniture line of The New Traditionalists. A New York designed, New England made collection offering a cool take on the classics, there is a myriad of customizable options including stunning wood finishes and hand rubbed colors. From a wide range of leather and upholstered furniture to chic case goods, this is a line that has something for everyone. I was totally taken with the new Barstool No. Forty. With Chesterfield inspired tufted orange leather and a silver solid color glaze over oak, it was a total winner. I'll take two please (to start)!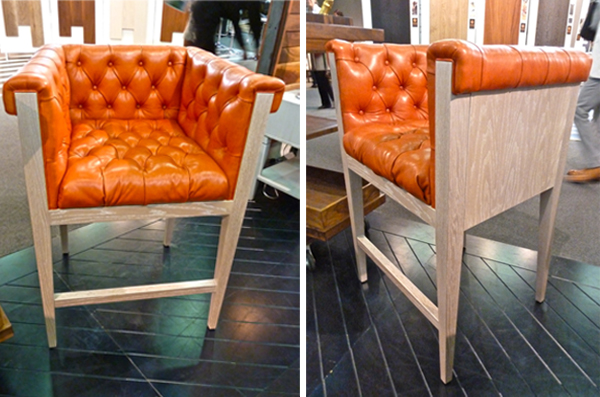 Another great introduction was their Chair No. Sixty Four. I loved how the artisan upholstered brown zebra hide contrasted with the classic cerused dark hand finish on oak. In dining room or den this chair, with its unobtrusive subtle wings, would be a stand out.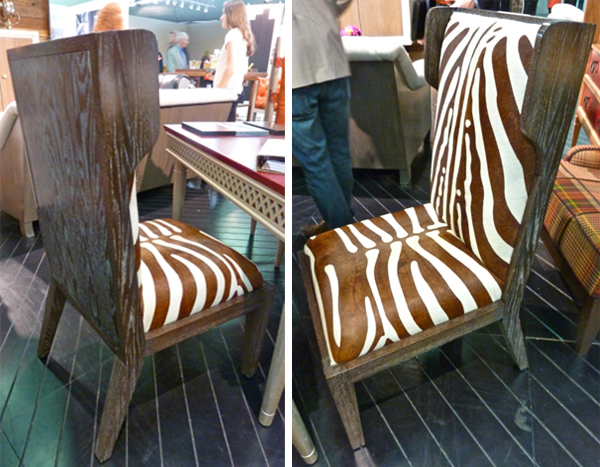 More great artisanal design was seen at BDDW. A small company with a big reputation,  this American furniture maker has been creating heirloom quality pieces under the watchful direction of founder Tyler Hays for years. They had an enormous space at the show filled with beautiful sometimes quirky handmade pieces. How amazing is this one of a kind vintage dentist lamp – over an Abel Sofa – talk about industrial chic.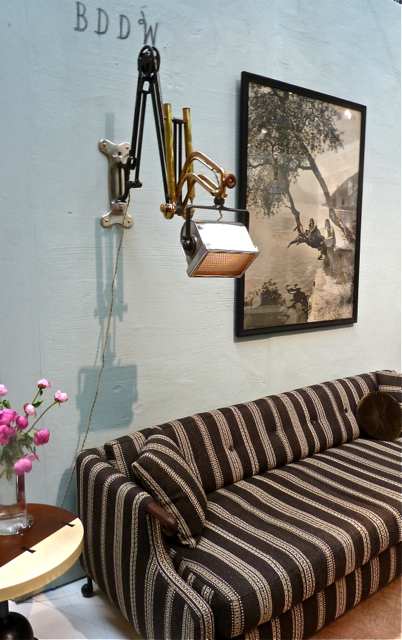 I couldn't stop staring at the details on this leather credenza. From the top stitched corners and tiny decorative tattoo-like illustration, to the amazing bronze hardware, the attention lavished on this piece qualify it as an artisanal mini masterpiece.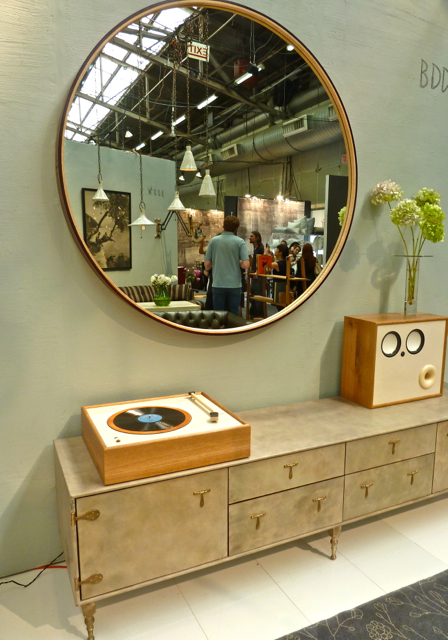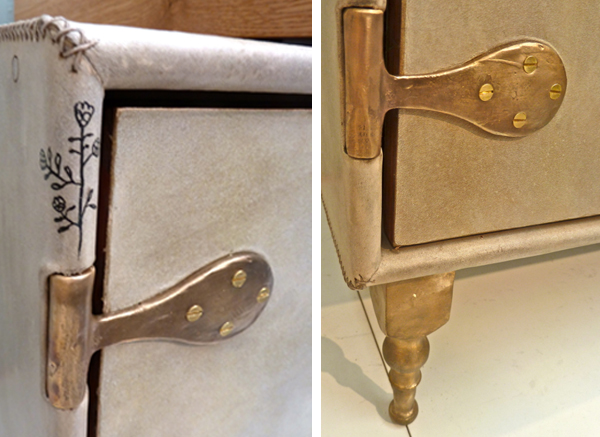 Later, over the weekend, BlogTourNYC participants (and a few alumnae) had the opportunity to visit the showroom downtown for a little shindig. They don't encourage photos so I only snapped a few, but it is a singularly spectacular space, complete with archery range!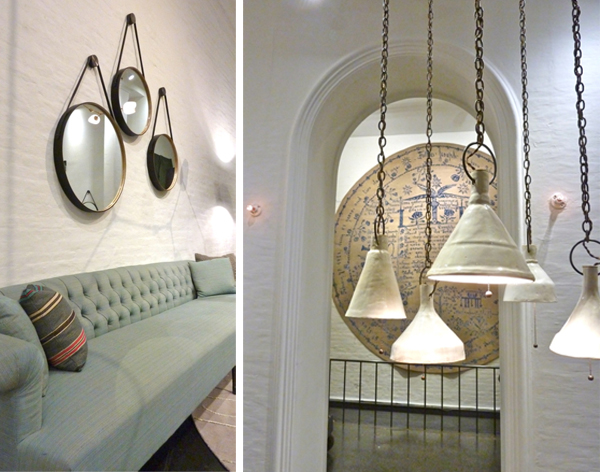 Hope you've enjoyed the eclectic tour – kudos to Troy, Megan and the rest of the crew for a truly fabulous show!