Nantucket is a shopper's heaven. There is more quality shopping here within a small area than most places I can think of. I have focussed on not only personal favorites but traditional Nantucket stores that have strong ties to the island. Enjoy!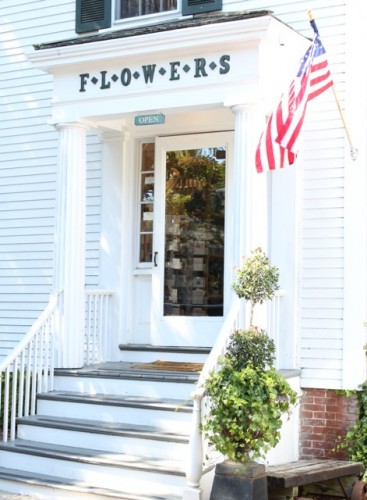 Flowers on Chestnut – The place to go for flowers if you are having an on island wedding or event. This charming store has not only fresh flowers and fabulous containers but also a delightful assortment of offerings for home and garden from select furniture pieces to desk and tabletop accessories and even a smattering of antique transferware. Great spot for gifts. One of my favorite hostess gifts is their toffee cobblestones – delicious candy in the shape (mini-size) and coloration of the main street pavers – delish!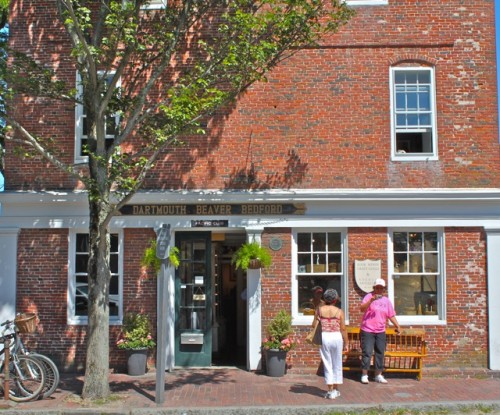 Four Winds Craft Guild – A family owned business since 1948 that sells authentic local arts, crafts, and baskets. Owner John Sylvia and manager Miranda Holmes have an exquisite collection of handmade Nantucket baskets, both new and vintage, scrimshaw, sailors valentines, and other beautiful decorative accessories. I have been eyeing the new Madaket Tote (not online yet), which is a bit smaller than their popular Sconset tote. That may have to go on my ever expanding wish list.  They are located in the historic brick Pacific Club building at the bottom of Main Street. The hand woven wine bottle coasters make particularly nice presents.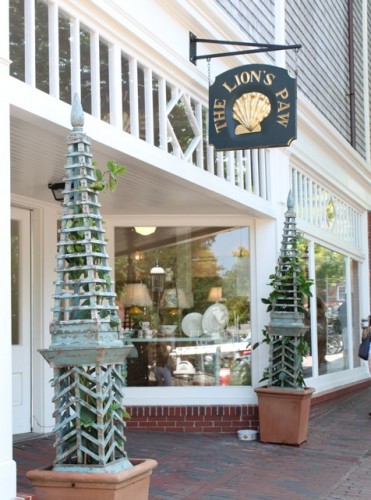 The Lion's Paw is a favorite place on island for a wide range of home furnishings. It is a well edited store carrying everything from furniture (I bought my four poster among other things here) to table top accessories. In fact, you could make a major dent in decorating an entire summer house here. The owner, Debbie Fraker, is a familiar face to island shoppers.  After 26 years as manager, Debbie bought the store in 2006 and this year moved from their longtime location at Zero Main Street up the street to number 30 (their old space now houses Shreve, Crump & Low, the Boston jeweler). It is a beautiful bright space that effectively showcases their unique offerings.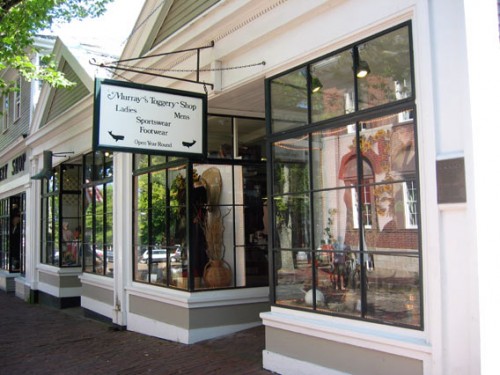 Murray's – Where you get your Nantucket reds and any other traditional attire or clothing items your guy perhaps forgot to bring.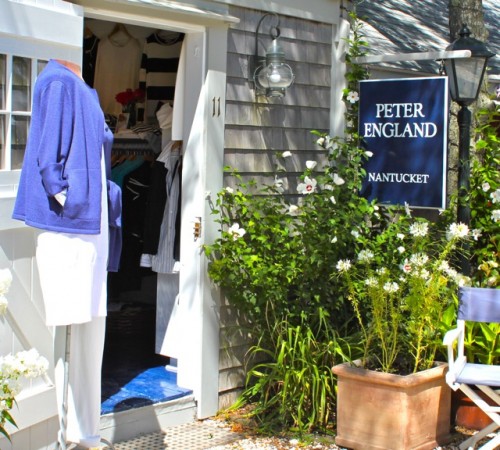 Peter England Nantucket – Down on the Old South Wharf (at #11) is the compact outpost of Peter England, now run by Kari England and her brother. Sadly, their mother Nancy, the founder of the company, passed away earlier this year. This store carries traditional, very wearable sweaters for men and women. Their offerings also include other knit items from large wraps to zipped pillow covers. From the original soft cotton knitwear to more exotic blends of silk and bamboo, you will certainly find a treat for yourself or lucky someone that you can wear on cool evenings or out on the boat. And if you can't find something to suit you perfectly, Kari does custom orders. This year they have opened an annex a few doors up the wharf called the Yachting Collection, which is totally up my alley – lots of navy, ivory, and navy and white stripes as well as ivory linen (some great linen tops woven with a gold sheen). A handsome modern classic collection worthy of Take Ivy or True Prep.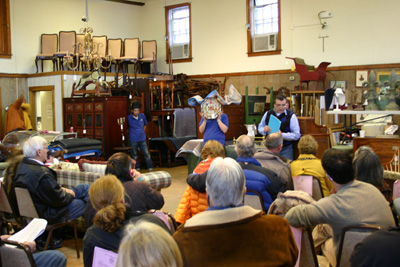 Rafael Osona – THE auction gallery where you can bid on everything to furnish a top notch Nantucket home from highly prized antique Nantucket lightship baskets (the Reyes are particularly desirable) and scrimshaw to a painting by G.G Fish, the 19th century Nantucket portrait artist.