One Kings Lane President Debbie Propst walks the walk. During the day she works to make OKL a desired design destination for bringing unique style home and at her bucolic country house in Connecticut, she has done exactly that, working with The Studio, the design services team at One Kings Lane, who helped update her house to reflect her own personal style. Mixing vintage picks with selections from the enormous offerings at One Kings Lane, she proves that the practical needs of a young family and stylish living aren't mutually exclusive. Tag along with Susanna Salk and me for a behind the scenes visit with Debbie at her welcoming country home.
Raised in Europe, Debbie chose pieces that reflect both her heritage and her new New England home with comfort, character and contemporary convenience. With a fresh take on tradition, Debbie and the One Kings Lane Studio team expanded on a modern farmhouse vibe.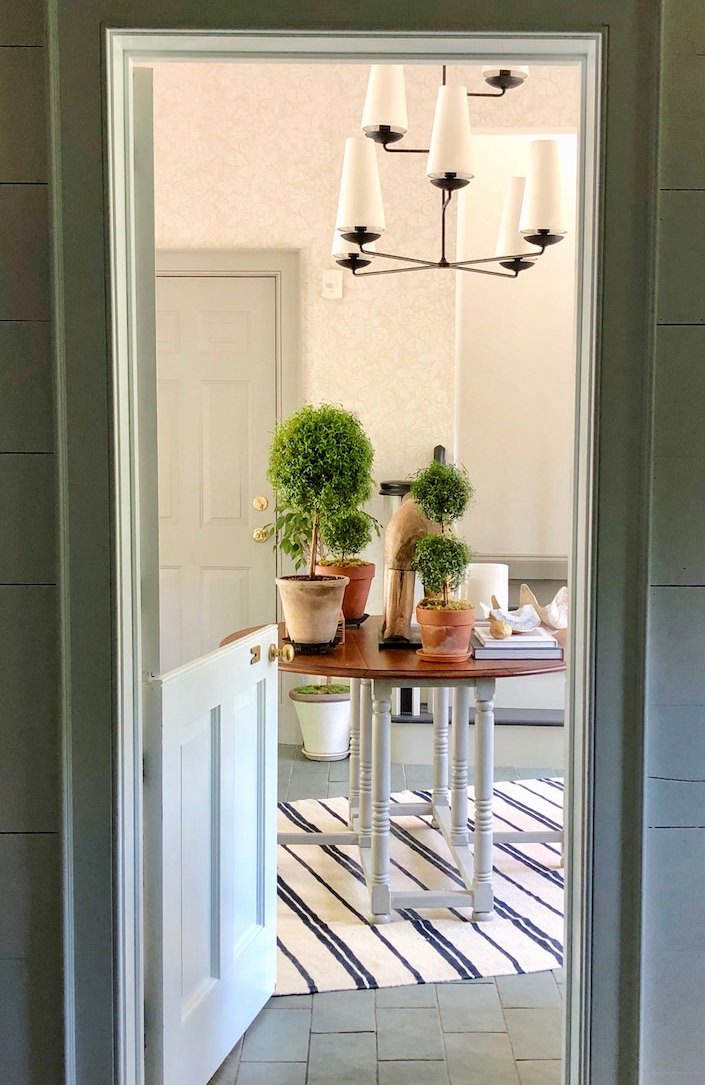 From the welcoming entry, to the large country kitchen and pantry,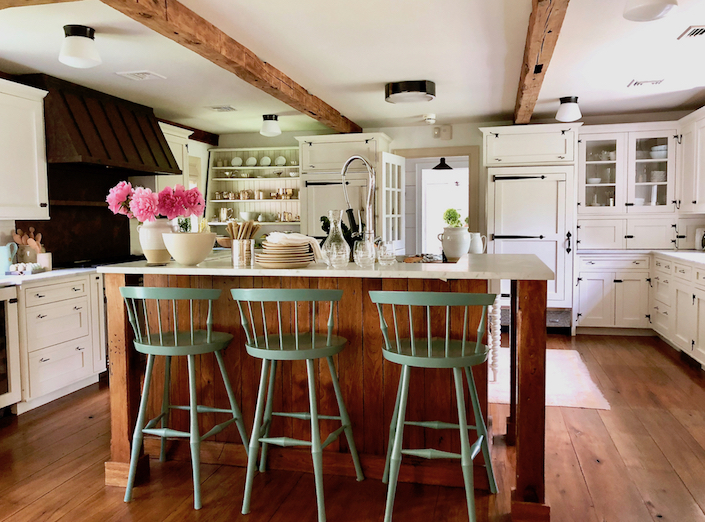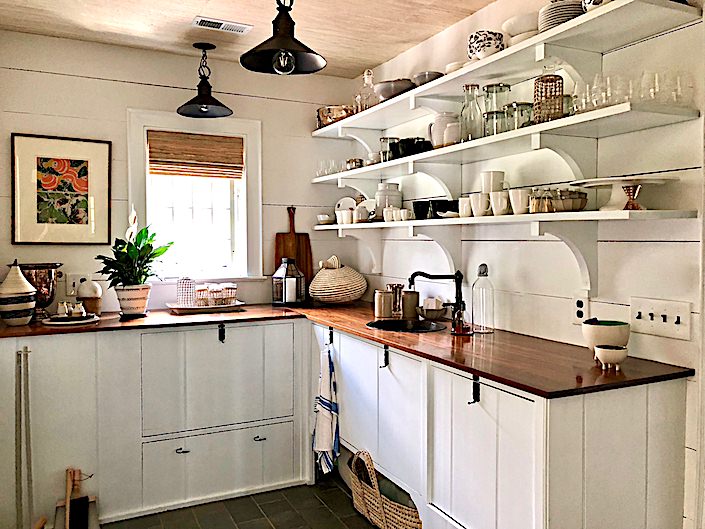 everything is served up with personal style and a sly sense of humor.
Four photos above by Stacey Bewkes for Quintessence
And while One Kings Lane has always had a strong digital presence, they're now expanding into bricks and mortar. The Southampton shop, which started as a pop-up, has transitioned into a full-time location, with great events (talks, book signings, trunk shows etc) alongside the expertly merchandised offerings.

And this fall they'll be expanding with a flagship store in New York City. In a 200 year old house at 143 Spring Street in Soho, the shop will feature an assortment of merchandise appropriate for the location, a mix of styles and price points including vintage, antiques and handmade art, and their signature professional designer services.
Two photos above courtesy of One Kings Lane
On the digital side, the site continues with special features including the brand new One Kings Lane Paint Collection and  Wallpaper Collection, above of seven exclusive patterns in a range of colors. And for those in the trade, One Kings Lane is continuing to grow their To the Trade program with a team dedicated to helping designers track down items, match specs, answer product questions, and even source one-of-a-kind vintage pieces!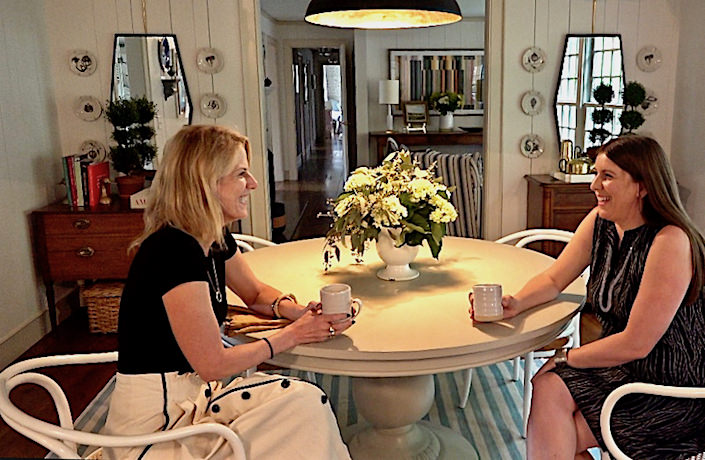 So thank you Debbie for opening your beautiful home to us. And we are thrilled to have One Kings Lane as our sponsor, with such a comprehensive selection for making the home an expression of personal style!