I could do weeks' worth of posts on Nantucket. There is so much to see and do. Here, however, is an extremely abbreviated list of a few more of my favorite places, divided into three categories for when you are on island. First, of course, is eat.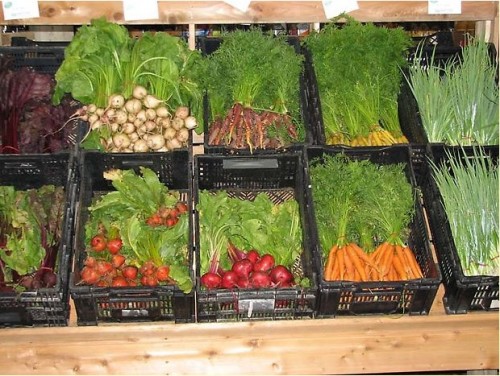 Bartlett's – One of the two places I go for fresh island-grown produce, especially corn and tomatoes. I love the oak leaf lettuce, although my brother-in-law's favorite is the Simpson.  Since opening the new store in 2006, they now offer a wide selection of organic and pre-prepared food (they make a great curried chicken salad), and household staples. They have a full deli, the best home baked pies – I'm torn between the blueberry and triberry, and a garden center where you can get flowers and plants to make your home or rental cheery.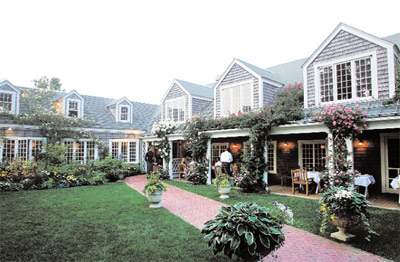 Chanticleer – We cook home most nights but when we do go out, this is one of our first choices. My husband especially loves it because we don't have to deal with parking in town which can be a daunting experience. With its rose covered exterior and beautiful gardens, this spot in Sconset is hard to beat. When the original Chanticleer closed in 2004 after three decades of serving islanders we were heart broken. But then in 2006 it successfully reopened as a less formal, more brasserie style restaurant. We like to sit in the bar.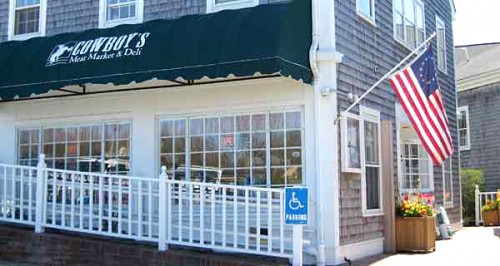 Cowboy's – Great meat market. Where to get Bell & Evans chicken and any other special order meats. They also have a full deli as well as a respectable selection of wine and beer.
East Coast Seafood (commonly known as 167) – Across the street from Bartlett's. Where we get our swordfish and lobster. And don't forget the smoked bluefish pate – yum!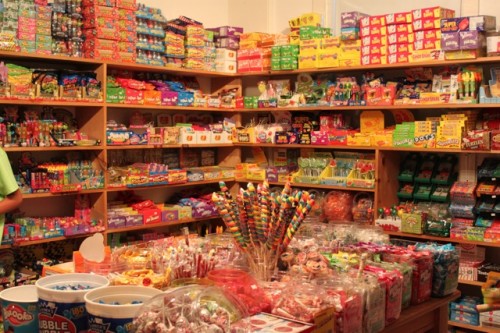 Force Five – THE place to go for candy (in the back room). Like a tiny old fashioned penny candy store – my kids always insisted on their annual trip. The main part of the store is a swim and surf shop – good place to go if you need windsurfing or kayaking supplies, forgot to bring your suit or need a new pair of Reefs.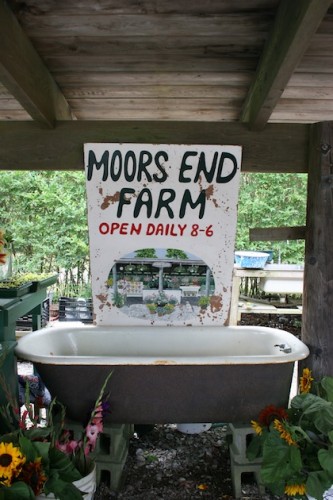 Moors End Farm –  The other place to go for great home grown produce. Owned by Steve and Sue Slosek, Moors End harkens back to the day when family owned farms were prevalent on Nantucket. The family has been working this farm for three generations. They sell a wide variety of fresh picked vegetables, fruit and flowers. And in case you're wondering, there's lettuce staying fresh in the bottom of that vintage tub. Be sure to pick up a jar or two of their home made jellies and jams – perfect presents for those foodies on your list.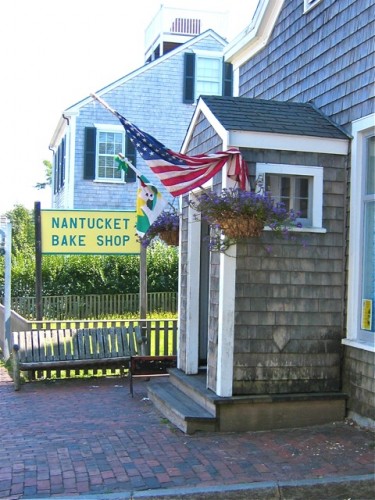 Nantucket Bake Shop – Where I get my Potuguese bread, cookies (chocolate chunkers and shortbread are family favorites) and Boston cream pie for my husband (he's addicted!). Anne and David Bradt, the original proprietors coincidentally owned my parents' house before them. It's now run by their daughter Magee and husband Jay.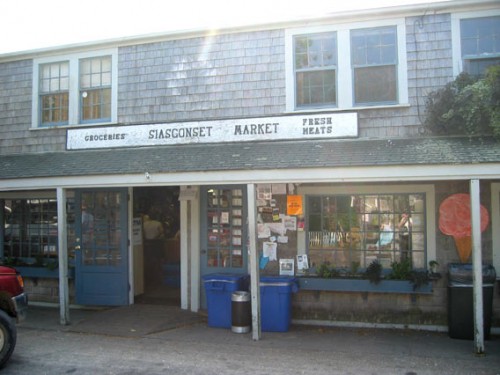 Sconset Market – In the "other town" of Siasconset (pronounced Sconset), located on the southeastern corner of Nantucket, you will find this old fashioned market loaded with everything from household essentials to home baked treats. Get a scoop of Ben & Jerry's or Häagen Dazs ice cream and sit in the square to soak in the atmosphere. Or reserve your Sunday Times and bring it home with fresh brewed coffee and a Market blueberry muffin.