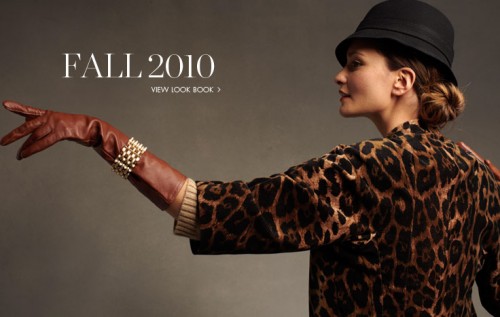 Talbots is not normally on my radar but I somehow stumbled on their fall catalogue and was surprisingly impressed. They are clearly trying to tone up their image. There are quite a few adorable items with great price points – could be just the thing to fill in some holes in your fall wardrobe without breaking the bank. Of course seeing the pieces in person will be the true test. And it didn't hurt that the catalogue is beautifully shot and styled. Maybe they have a new art director :-)

Fur collar $89, Sequin-trimmed sweater $129, Tweed pencil skirt $119

Fringed silk charmeuse dress $349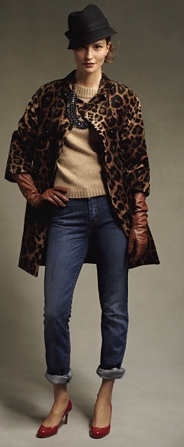 Leopard print coat $279  Leopard is EVERYWHERE this fall!!! Be sure you score something with this print – even if it's just a scarf.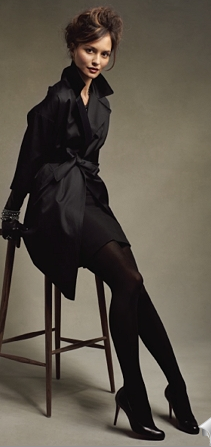 Double-faced satin trench $269. I may have to have this very versatile piece. Last year at the Harry Potter (and the Half-Blood Prince) premiere, Diane Sawyer was wearing a simple black trench not unlike this and looked totally chic.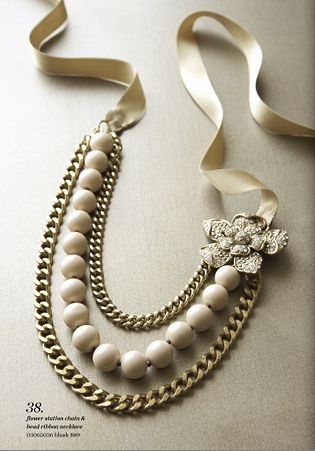 Flower station chain and bead ribbon necklace $89. Very J. Crew like, no?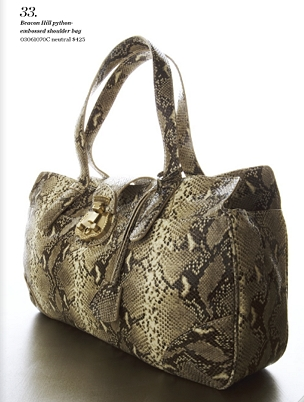 Beacon Hill python embossed shoulder bag $425. I was looking for a python bag last year and just couldn't bring myself to spend the money. This could be a possible alternative. Looks like even the latch is nice!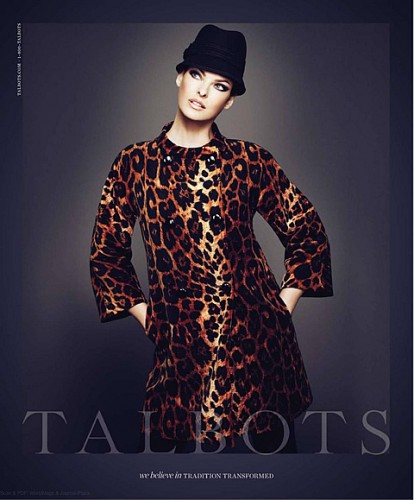 And as I sit here writing this post, I have just discovered that Linda Evangelista is going to be the new face for Talbots' upcoming ad campaign, wearing none other than the stylish leopard coat I already cited further up in the entry. So clearly, this is not some casual upgrade. Talbots is going for a WHOLE new image. Not to mention, this photo (and I have to assume the entire campaign) was shot by Mert & Marcus (Mert Alas and Marcus Piggott), one of THE hottest fashion photography teams out there, who've shot campaigns for Louis Vuitton, Missoni, Giorgio Armani, Roberto Cavalli, Fendi, Miu Miu, Gucci, Yves St Laurent, Givenchy and Lancôme!  After spending all the time and money to revamp their image, there must certainly be some merchandise to back it up. I'm definitely stopping by!