While Ashley Dodgen-McCormick may have always had an entrepreneurial spirit, her  jewelry business, ASHA, owes some of its success to serendipity. During college at Georgetown, she had started making semi-precious beaded necklaces and while studying art history at the Sorbonne during a semester abroad, she met legendary jewelry designer Lorenz Bäumer, of Chanel and Louis Vuitton fame. Recognizing her drive and creative talent, he introduced her to a Parisian jewelry atelier with whom she made her first pieces. She launched ASHA, her Cuban grandparents' nickname for her, while still in school and was well on her way, with major accounts, by the time she graduated.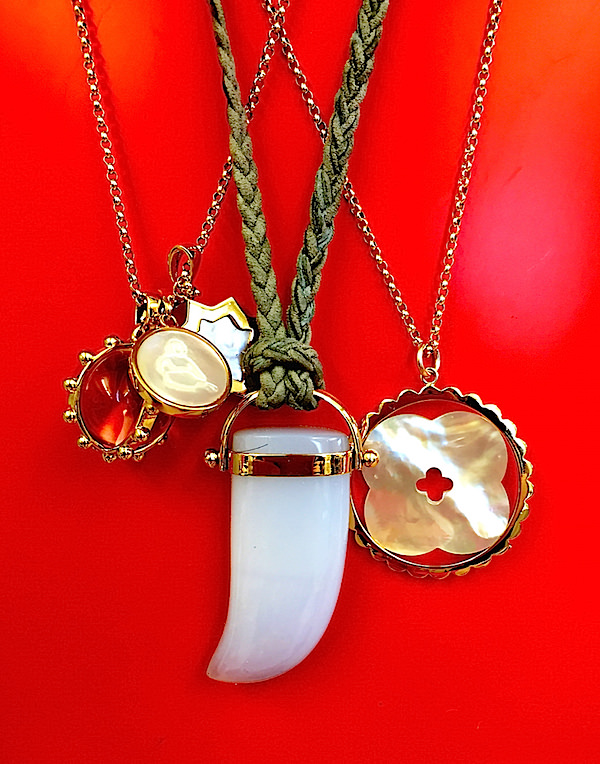 Now, a decade later, ASHA operates out of a sunny penthouse office in Greenwich, where I visited Ashley to see her new bespoke line of fine jewelry, also available at Bergdorf's and Moda Operandi.  Over the years, ASHA has developed a devoted following for its unique style that walks the line between fine and costume jewelry. Using semi-precious stones and classic techniques, ASHA achieves a fine jewelry look at an accessible price point. Above a grouping of pendants, anchored by a chalcedony tusk necklace in the center, perfect to wear separately or together.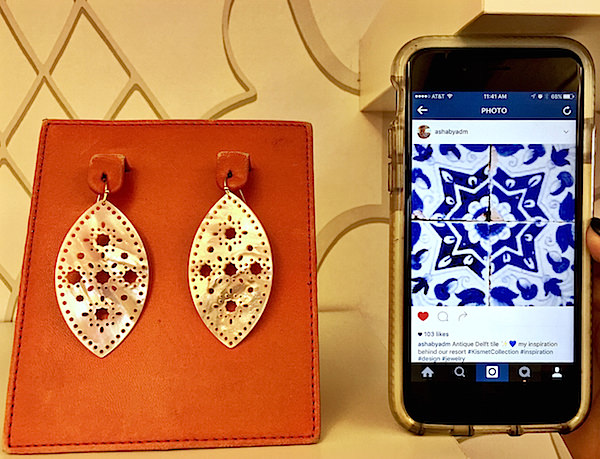 Inspired by her love of art, architecture and destinations around the world, many ASHA pieces are directly drawn from Ashley's travels. Above, an antique delft tile seen on the ASHA instagram feed, was the inspiration for the Kismet collection. The Behati earrings, above and below, show the connection in mother of pearl with intricately carved cutouts.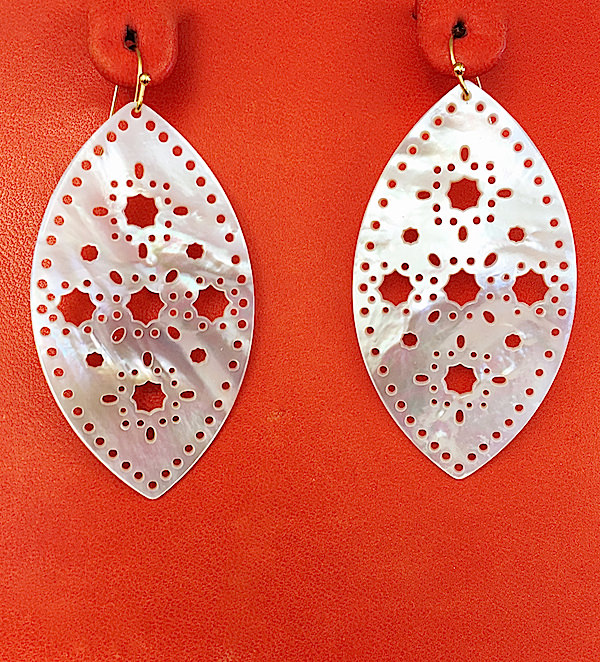 One of Ashley's favorite destinations is La Mamounia in Marrakech. Shot against imagery of Jacques Garcia's interiors featured in the book of the hotel, her Atlas Pendants reveal their architectural inspiration. Available with either turquoise or malachite cabachons on a braided suede cord, they add a bit of exotic chic to any outfit.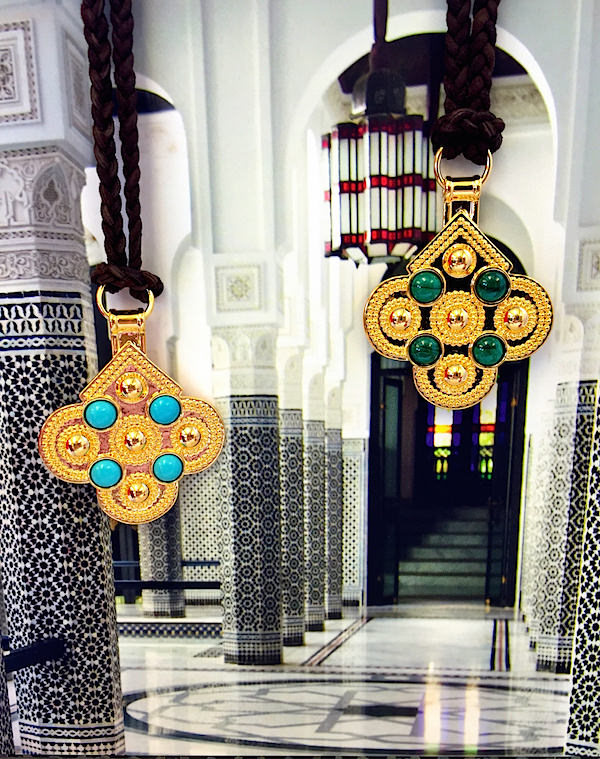 Ashley's latest collection, the Cuba Capsule, is a personal one, inspired by her recent trip to Havana. The first in her family to visit Cuba since her mother left as a child, Ashley found it a profound and moving experience. She translated it into horn and ebony bangles and the Issa snakeskin magnetic cuff, below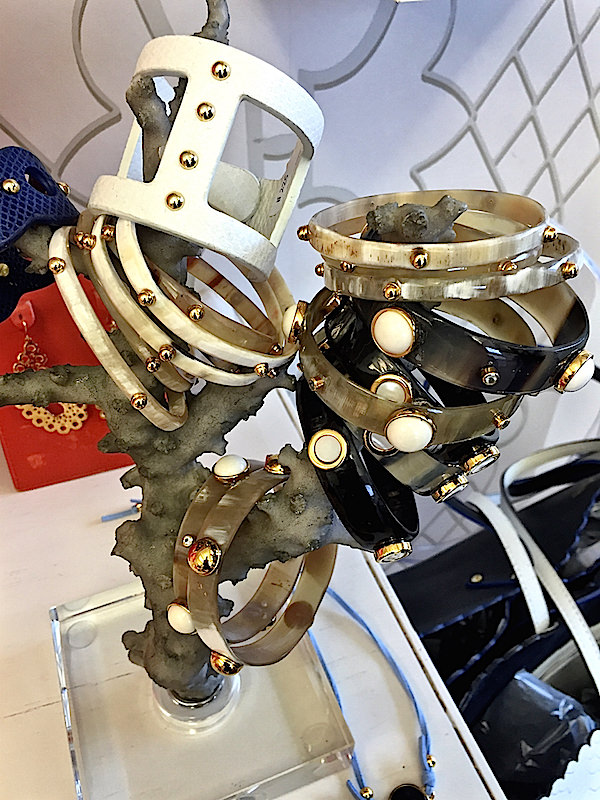 as well as the cigar band ring, top below, shown with Zodiac and Kismet charm rings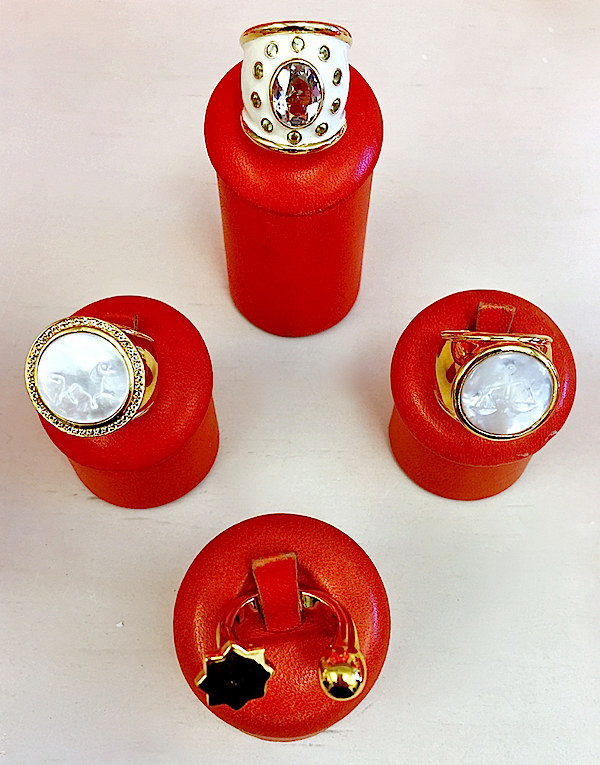 and the tropical chic Havana Tote, in canvas with leather fringe.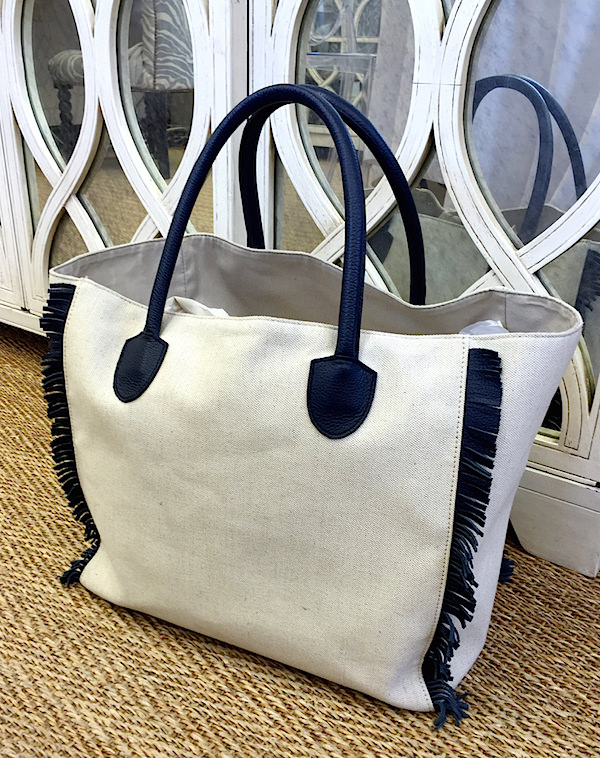 And now that Ashley is a mother herself, to daughter Annabel, she wanted to create a line of fine heirloom jewelry, a meaningful one that could be passed down through generations. Hence was born ASHA Bespoke, a modern interpretation of the classic signet ring.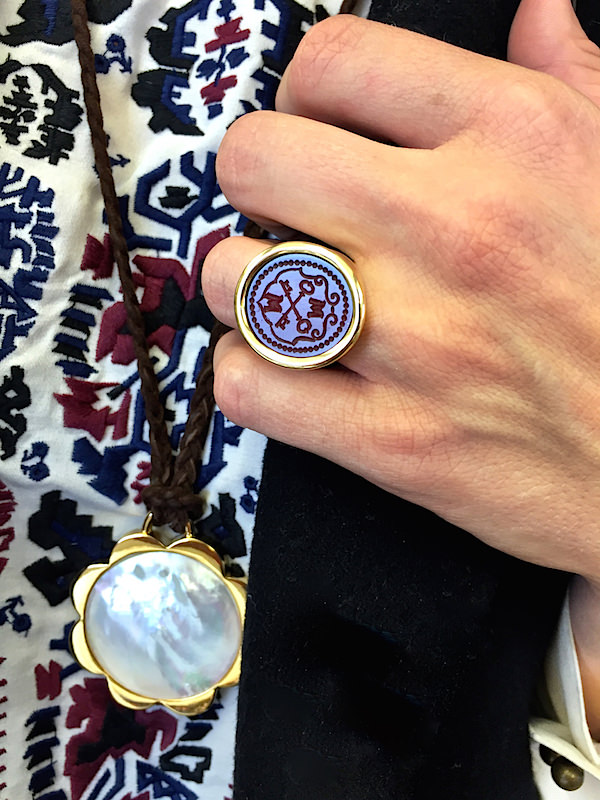 With intaglios carved in Spain by a heritage engraver, the rings are custom designed and handcrafted in New York City of 18k gold. Each is one of a kind, based on the client's criteria. The carnelian ring above was inspired by an ancient Roman shield.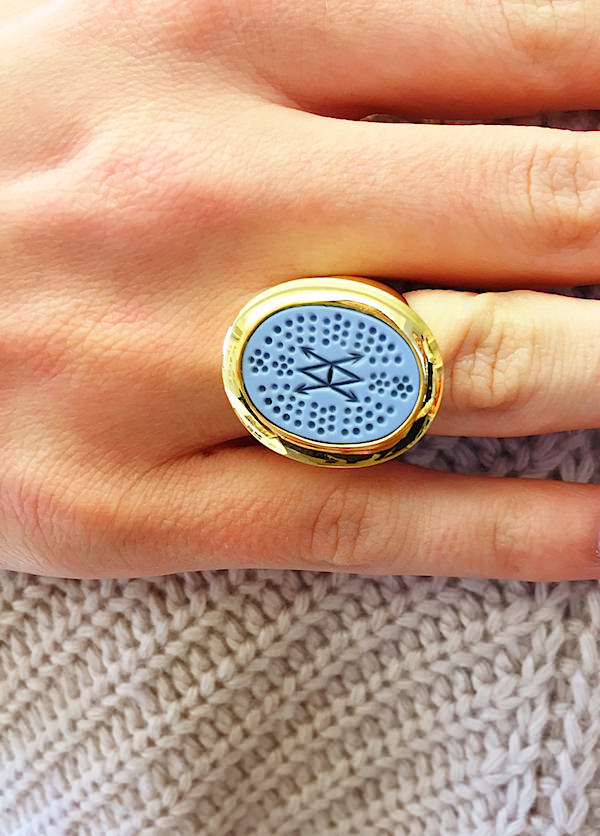 Above, a bi-color agate features a hand engraved dotted border & interlocking initials recalling a royal cypher, yet with a modern mix. Totally personalized for each customer, each ring begins with a conversation. Then the ASHA team presents a bespoke sketch. Once approved, the ring is cast and delivered within four to six weeks. The Quatrefoil Bespoke, in blue chalcedony could embrace your initials, a meaningful symbol or a modern cypher as below.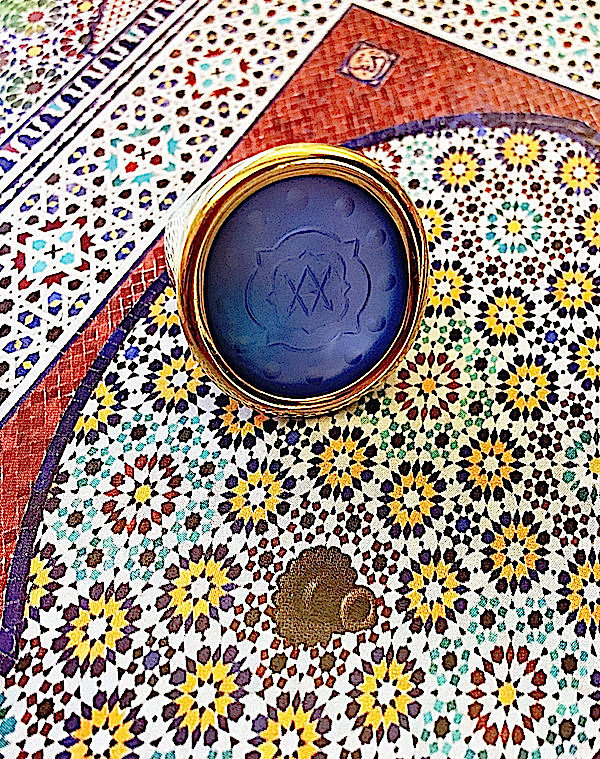 And if your own initials are enough, or if you have a family crest, that can be incorporated as in the mother of pearl signet below.
all photos by Stacey Bewkes for Quintessence
But only your imagination is the limit in working with ASHA to create the perfect piece of family history that is sure to become a cherished heirloom in years to come.