Located not far from me in Connecticut, Juliska is a local design favorite. Their store in Stamford is a constant source of style inspiration. Beautifully merchandised, it always features tempting treats as well as creative entertaining ideas.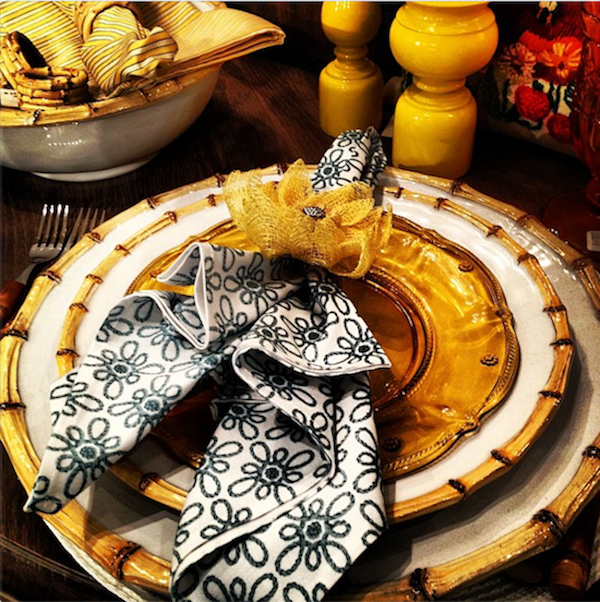 In addition, they occasionally sponsor interesting events, and I recently attended a flower arranging class led by talented Design Manager Christine Keane, below right, instructing me on how to get my arrangement to even remotely resemble her beautiful example. You can read more about the evening at fellow attendee Ridgely Brode's blog here.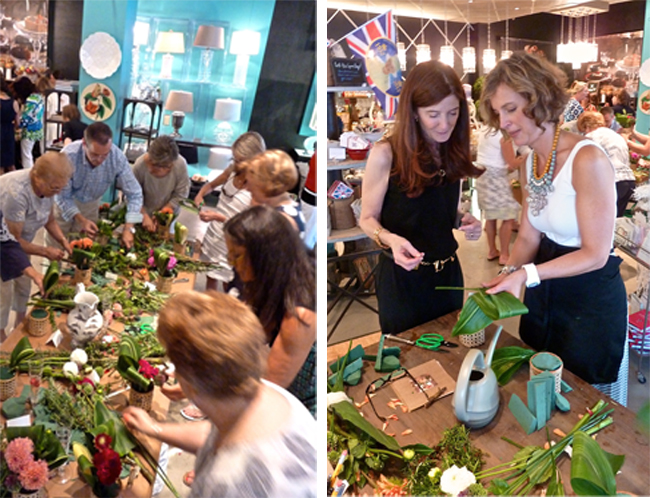 Having spent the weekend walking the New York Gift Show, I made a point of visiting Juliska's spacious booth in the Javitz center. Not surprisingly, it was an outpost of artfully displayed table top delight. Christine created all of the gorgeous arrangements and I noted a perfect example of what we learned in class in this lovely new Ines vase. Note how she wrapped the leaves.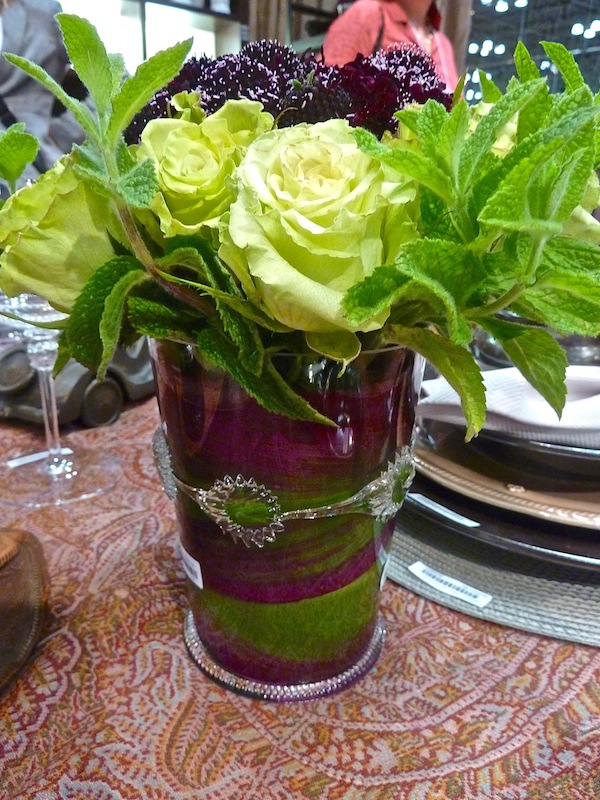 More of Christine's handiwork graced a mantle vignette.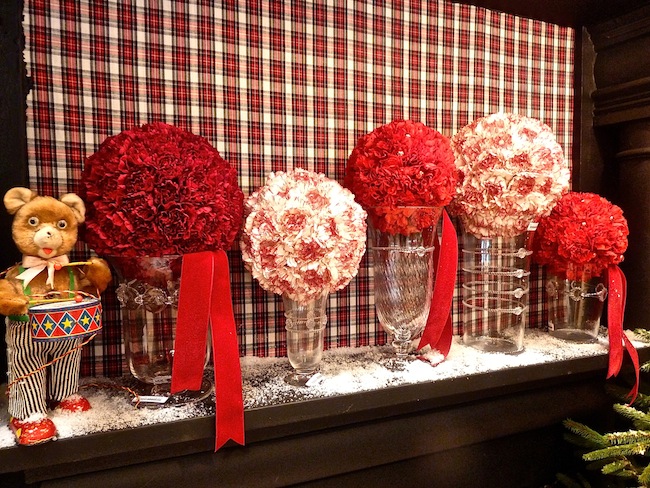 The lighting above almost felt like glittering ornaments.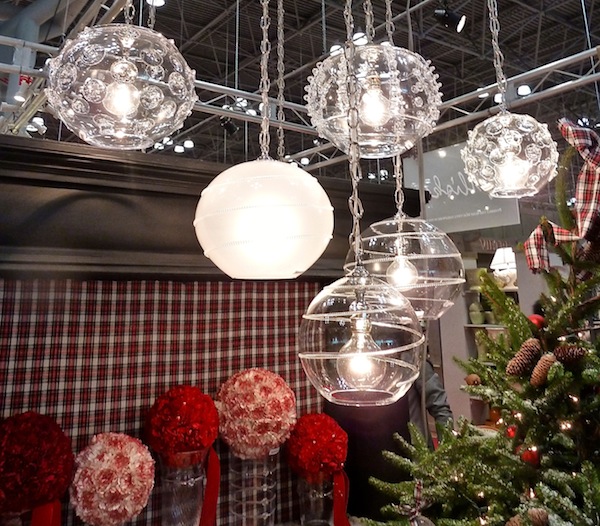 And I loved Christine's wonderful combination of florals for the centerpiece of a festive holiday table. The feather napkin ring is a fashionable touch. Besides merely perusing merchandise, there are many entertaining and styling tips to be gleaned from visiting the gift show!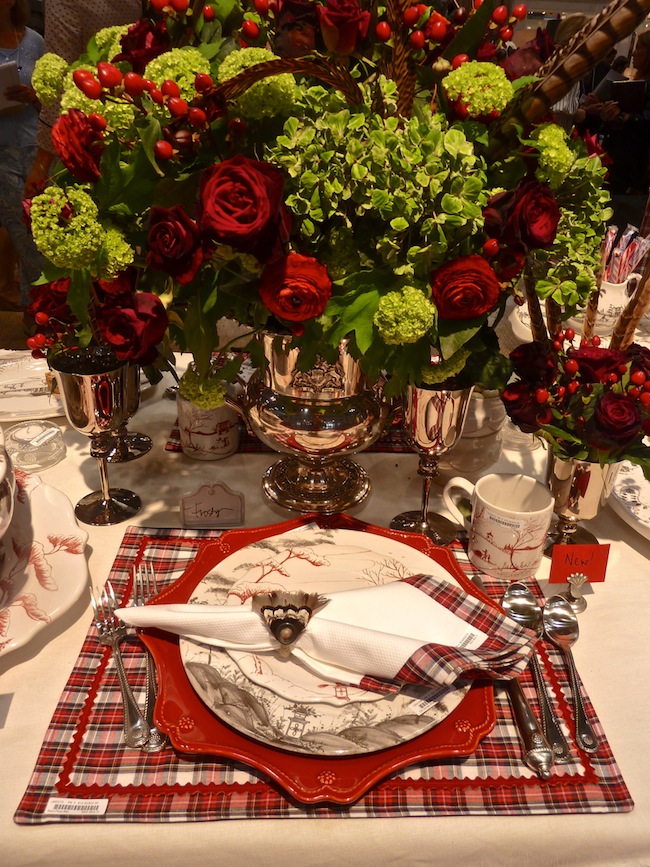 More views of the festive table setting.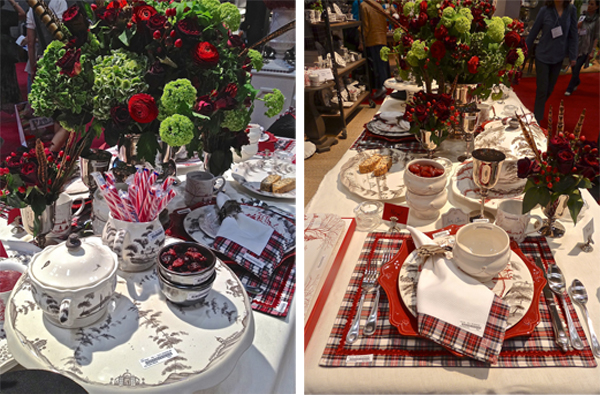 Another winning entertaining vignette showed off their many appealing crystal and pewter accessories.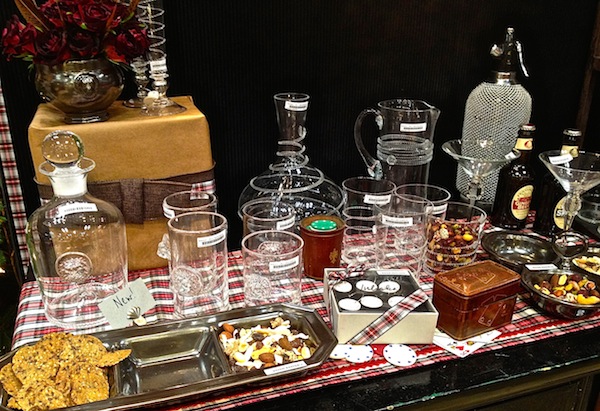 Juliska had so many appealing gift ideas for the holidays. These new ornaments have a nostalgic charm.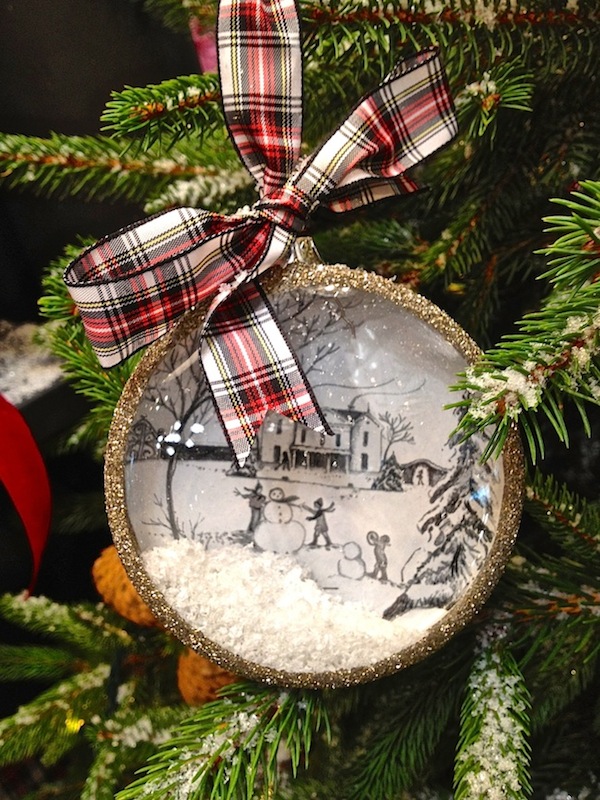 Their popular Country Estate collection is being offered in a seasonal ruby hue for the holidays as well as with a red Winter Frolic candle, both made irresistible with the enchanting packaging.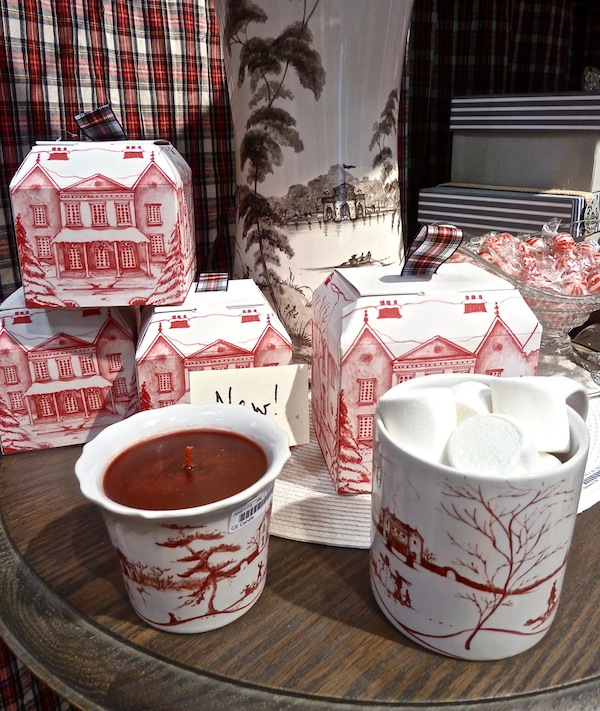 I'm not usually a fan of holiday themed dinnerware, but designer Deborah Sears did a marvelous job evoking timeless seasonal scenes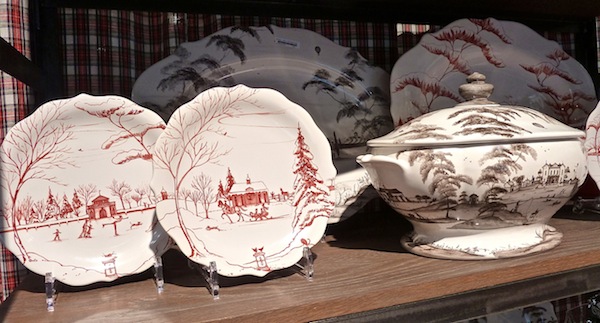 Even man's best friend was well represented at the booth!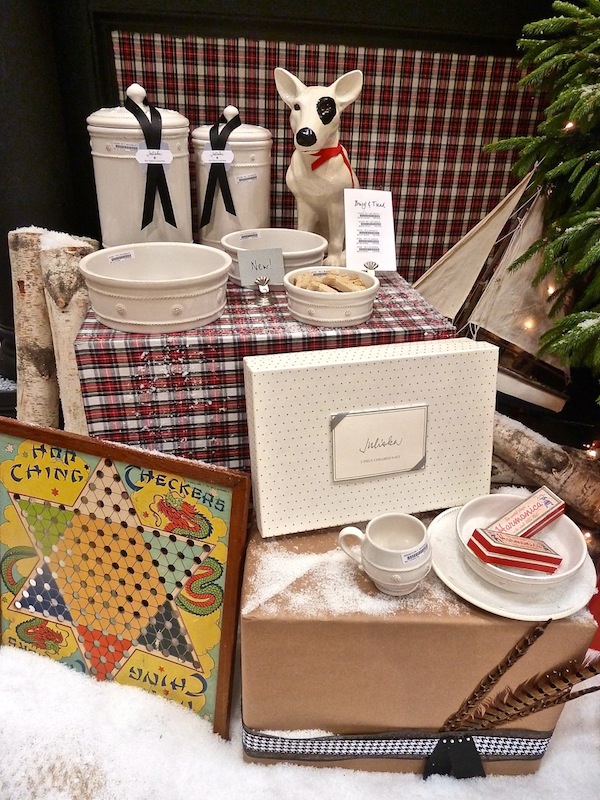 As we saw at the Las Vegas World Market, neutrals are continuing in a luxe way for fall. See how the rich combination of leather, woven paisley and fur combine for a sumptuous winter scene.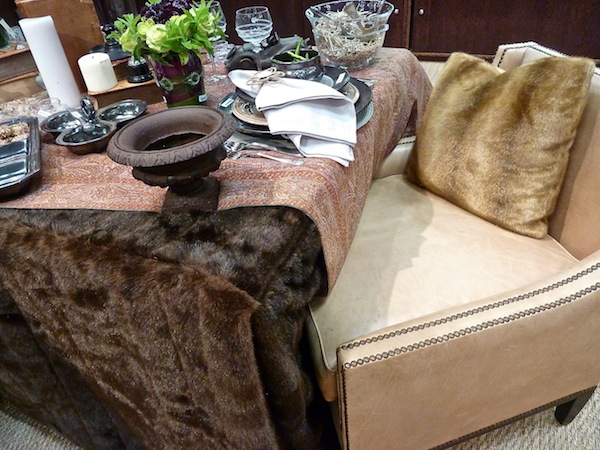 Their handsome pewter stoneware is perfectly suited to this extravagant yet understated tablescape.
If you are in the area, I recommend a visit to their chic retail outpost, equipped with a charming cafe, a short distance from the Antique and Artisan Center.  Otherwise, their website is a wonderful resource. Stay tuned for many more updates from the New York Gift Show!!