A recurring theme throughout the design world is the mix of old and new. From rejuvenating heritage brands to repurposing found objects or using inspiration from the past in new and refreshing ways, it is an exciting trend. And at the New York Gift Fair, it old and new also meant finding new products and inspiration at familiar lines as well as discovering new ones. One of my favorite new finds was the new-to-the-States Dutch brand, At Home with Marieke. Designer Marieke Stik's bold modern interpretation of nostalgic checks, plaids and stripes is a refreshing take on tabletop.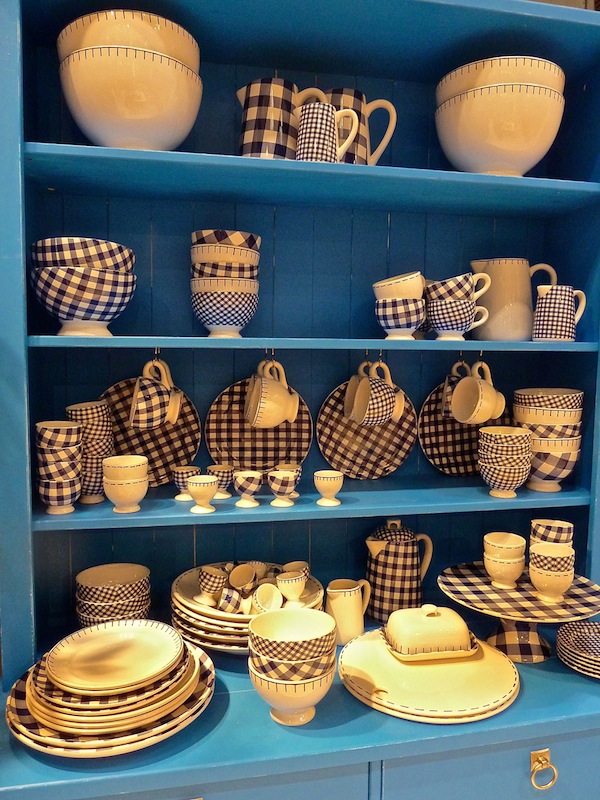 In a charming booth, a distinctive "Euro-American Country" look reigned.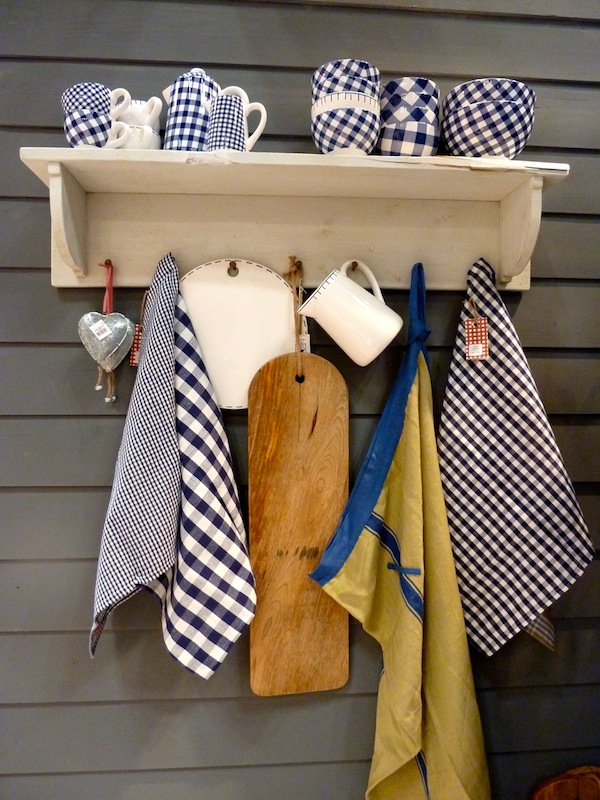 Equally at home in a sleek all white city kitchen as a rustic chic country abode, the line has universal appeal.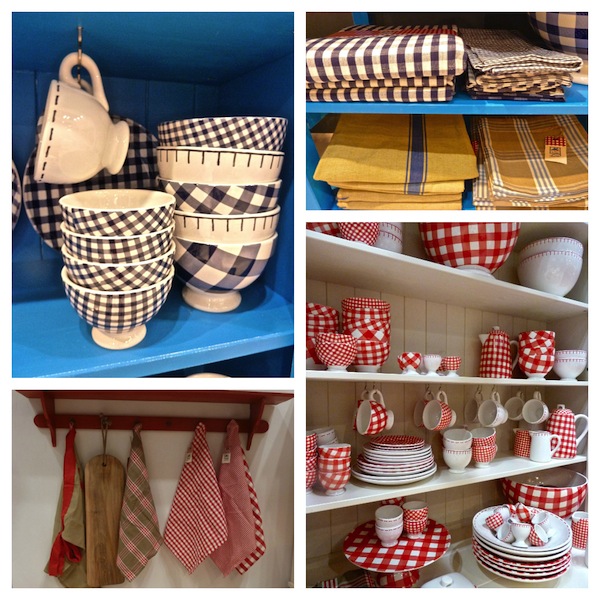 Connecticut boasts a bounty of design talent, including the talented Dunes and Duchess team. Editor/stylist Stacy Kunstel and photographer Michael Partenio are the designers and manufacturers of the stylish and colorful brand, about which I have written before.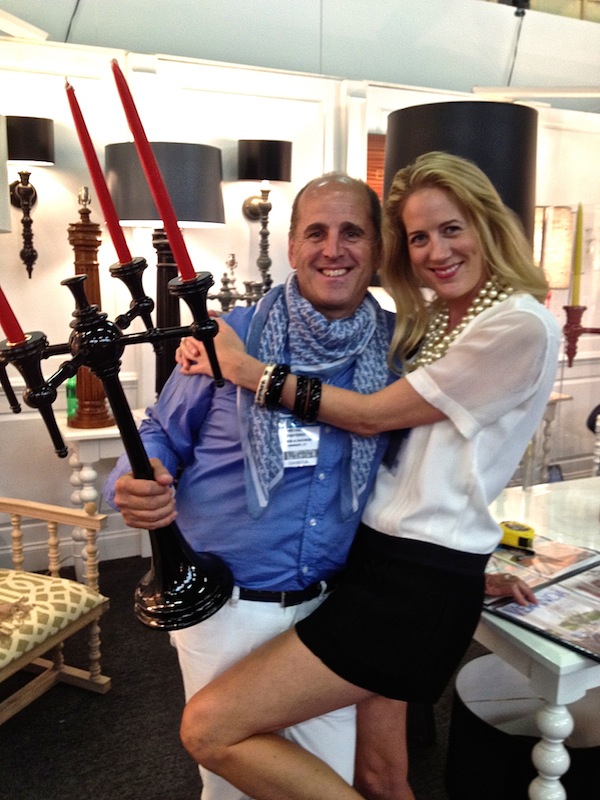 Every touchpoint for the line is beautifully designed including their smart and sophisticated mailing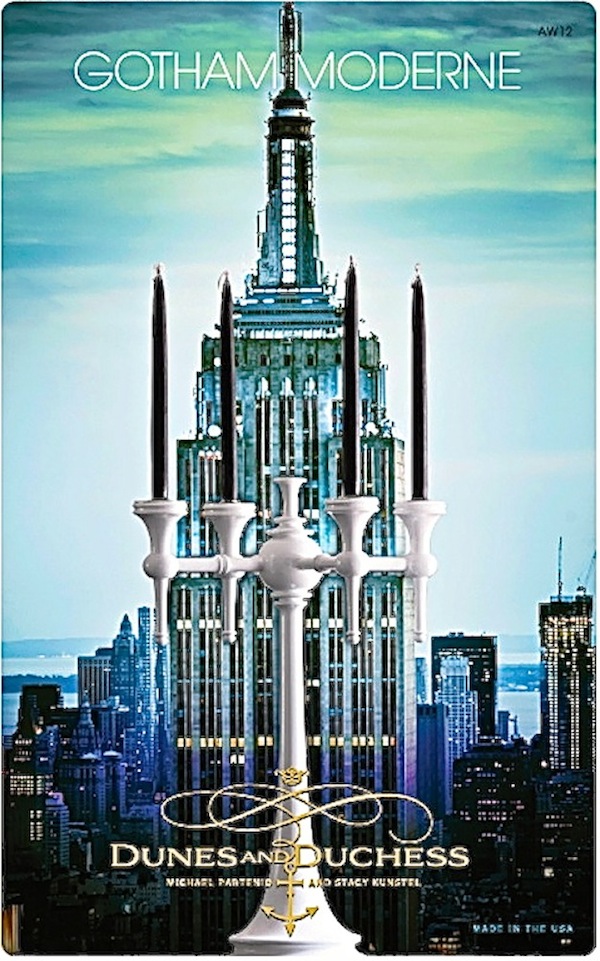 As seen above, their signature piece for the show was the new sleek Gotham Moderne candelabra. With a serious nod to the past, this new refined shape is an elegant addition to their lineup.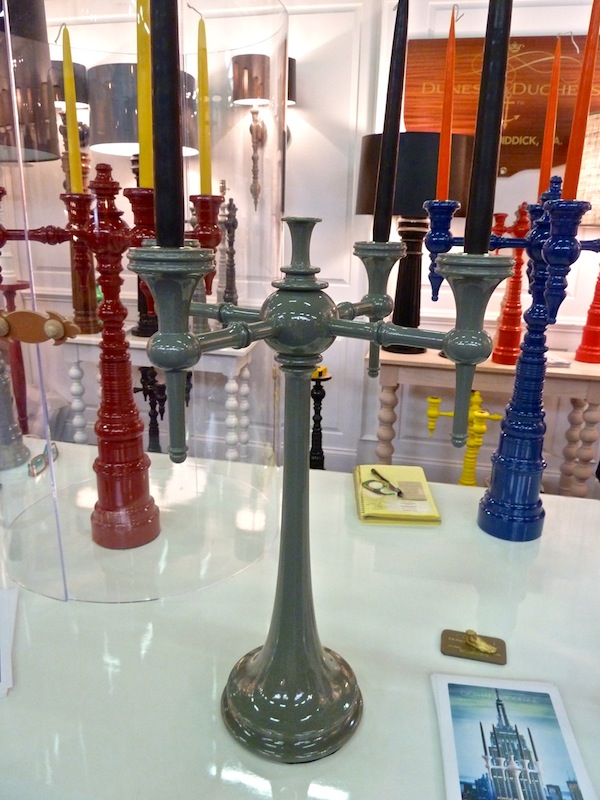 The new color for the season is a sophisticated gray called Oyster. Perfect for the urbane lines of the Gotham Moderne, it also works well on other pieces and is a chic city shade mixed with glossy black.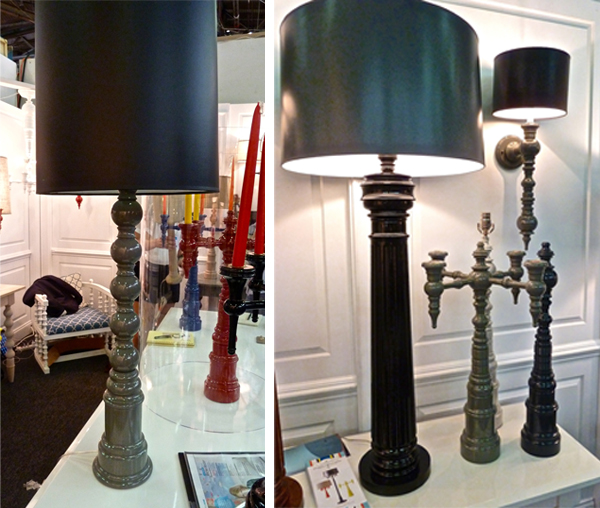 The two other new pieces introduced at the show were a very useful console table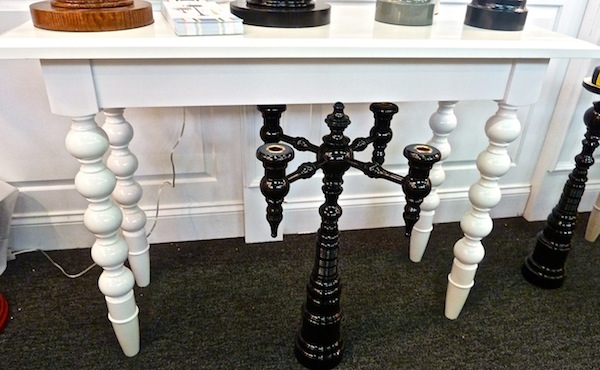 and a three armed candelabra. Sometimes creations are the result of happy accidents and this was the case with this piece. Michael explained how the fourth arm was broken accidentally and it wasn't until then they realized how perfectly it fit in shallow spots where space is at a premium.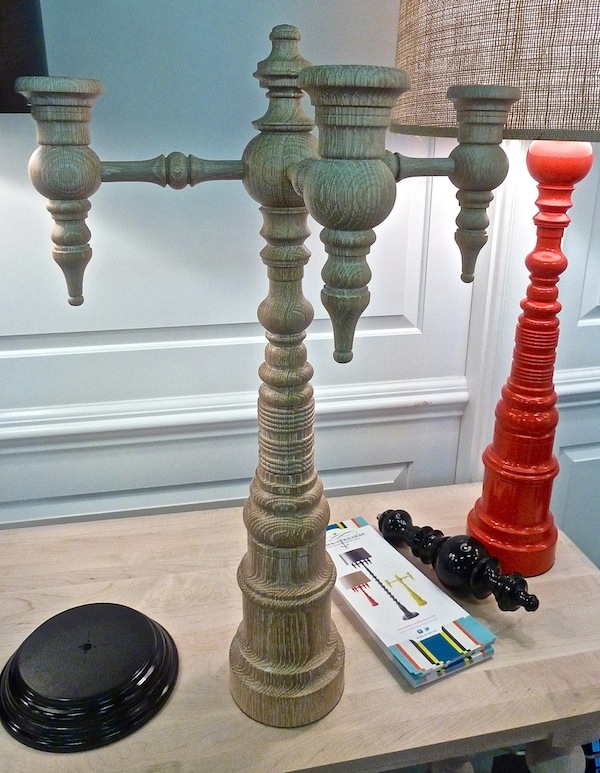 And while the color du jour was oyster, I couldn't resist sharing this Commodore of the Yacht Club Blue and orange color combination!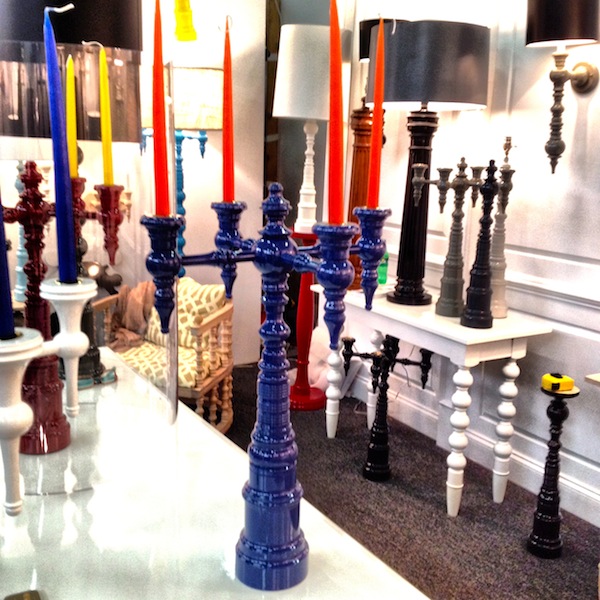 Diane James is a perennial favorite. I have written about these friends on several occasions, most recently here, singing the praises of their luxurious lifelike blooms.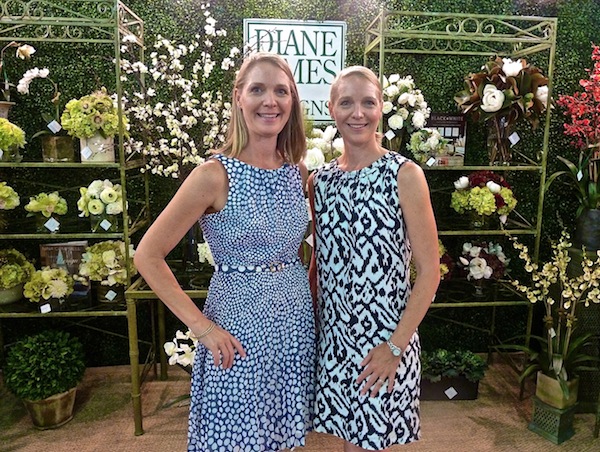 The latest collection, aptly named Modern Vintage, is again all about the mix of old and new. As the James girls described it, "Juxtaposing different eras and styles provides both contrast and harmony in a room or in a home accessory and the more surprising the mix, the better…That's why we paired a contemporary bouquet of vibrant green hydrangea mixed with ranunculus and passion flowers with a textured cream vase, reminiscent of Laguna vintage pottery…"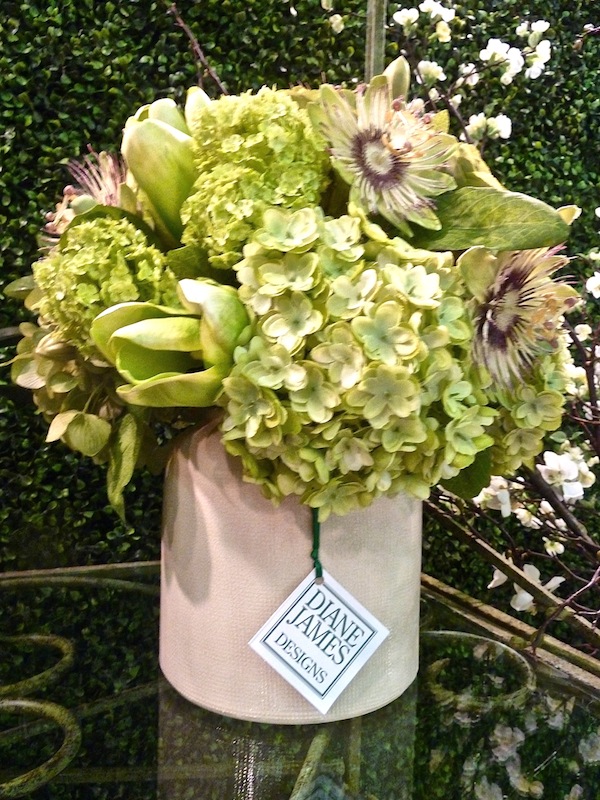 Their displays always have an elegant timeless appeal.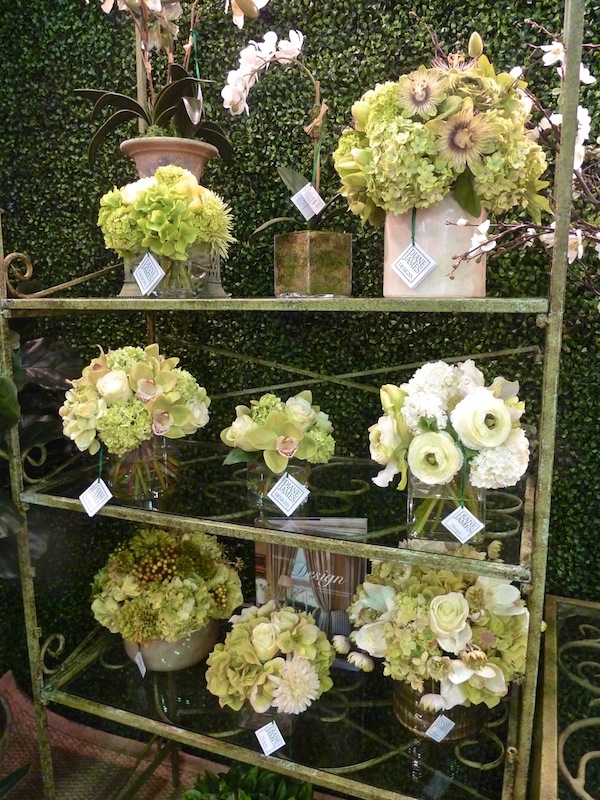 And their selection for the holidays doesn't scream red and green but rather whispers it in a sophisticated understate palette,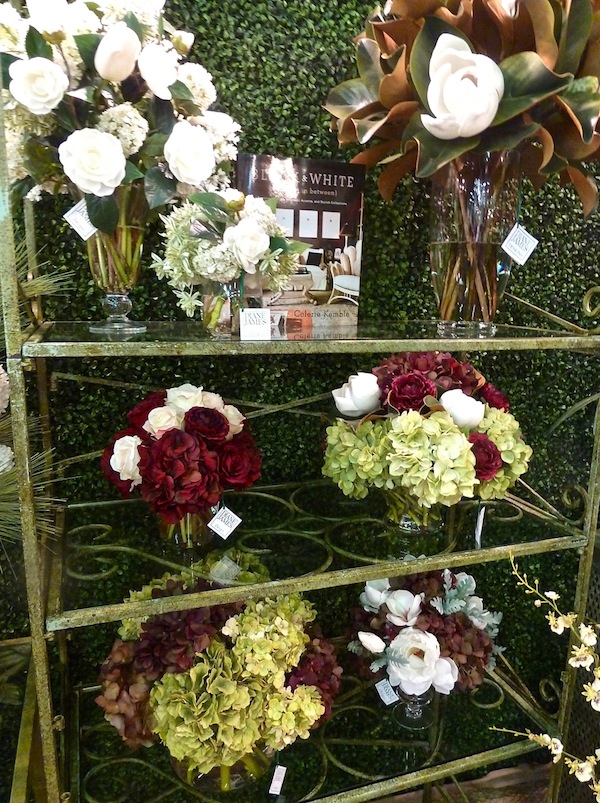 as does their beautiful new candle. While redolent of the holidays with a suggestion of pine, it is not the ubiquitous scent of balsam like so many seasonal candles but rather a refined combination of tree and flower. The elegant packaging includes a new version of Patricia Von Esche's lovely illustration.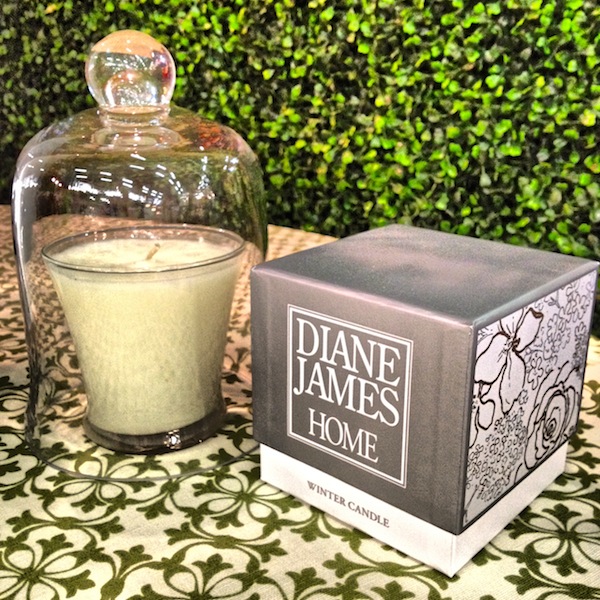 A sure-to-be appreciated hostess gift, holiday present, or special something for yourself  (you know you deserve it!), a Diane James arrangement (or candle) is a sure way to liven up your accommodations!! Be sure to check back for more updates from the gift show!