In the Designer Visions apartment designed by Jamie Drake for House Beautiful, it's not surprising that color plays a major role. And no where is this more evident, or dramatic, than on the walls. As seen in the living and media rooms, Jamie worked with Jonathan Kutzin of America Painting to create beautiful bespoke treatments that add depth and rich texture to the rooms. Both bedrooms benefitted from these treatments as well with surprising results. The daughter's bedroom is a sophisticated retreat with gorgeous Venetian plaster installed by Alpha Workshops. The almost black color is actually a deep plum, adding another layer of subtle color.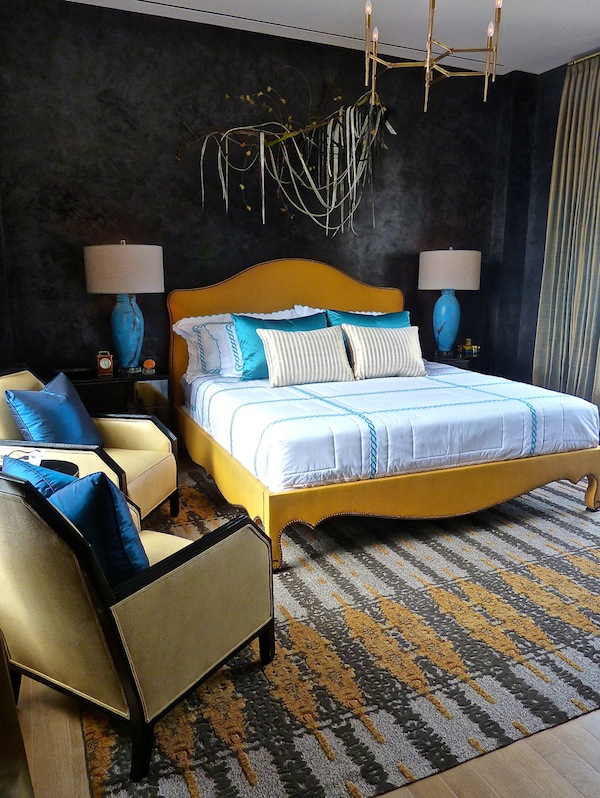 The masterful mix of shape, color and textures again makes reference to the Deco origins of the apartment in a totally modern manner. And while the color palette is vibrant, it is grounded by the walls and the graphic structure of the Fort Street Studio rug. Throughout the room there is a sophisticated play between the blue and yellow. Here the Boussac fabric on the headboard is a strong foil for the bright Pratesi linens.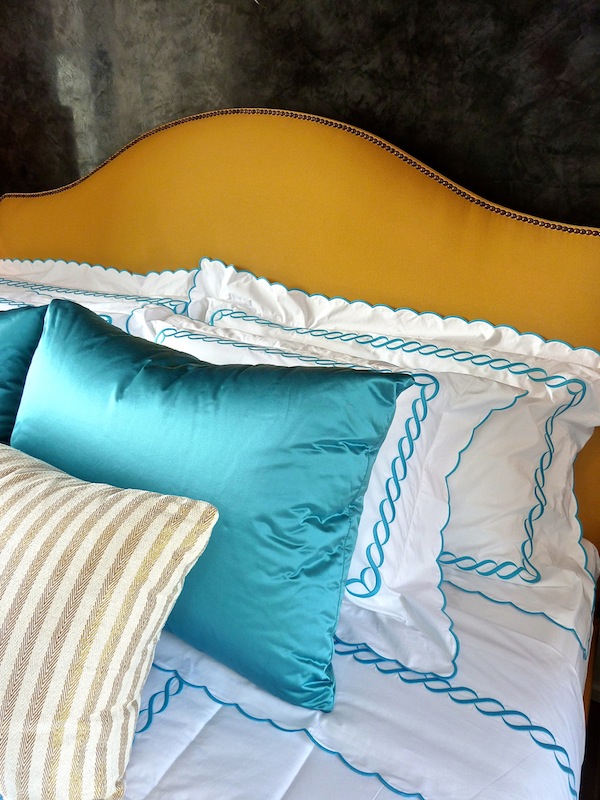 It's a bit toned down on the lacquer High Style Deco chairs with shagreen upholstery and taffeta Brunschwig on the Arabelle Taggart pillows, with the subtle sheen of the beautiful Jim Thompson silk curtains in the back.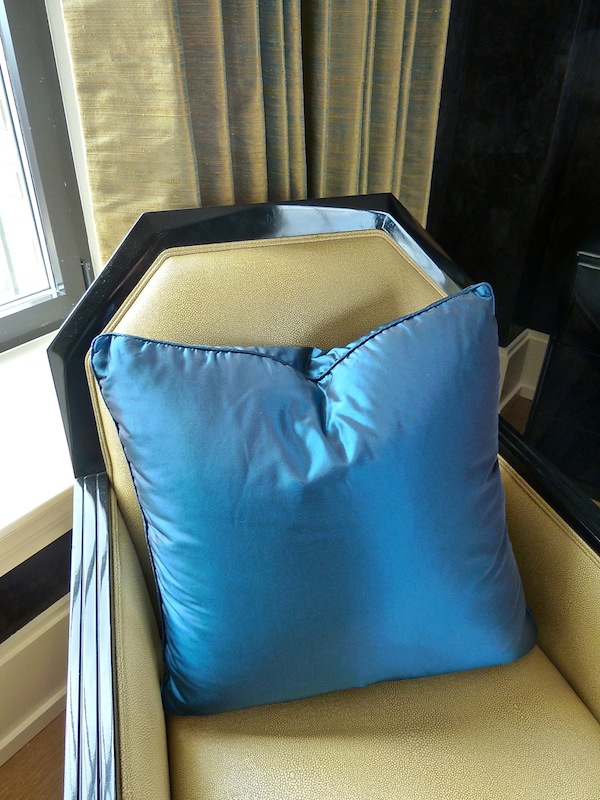 My favorite version, however, was the intense egg yolk yellow of the silk pillow against the fabulous Donghia Sansui velvet on their Angelo wing chair,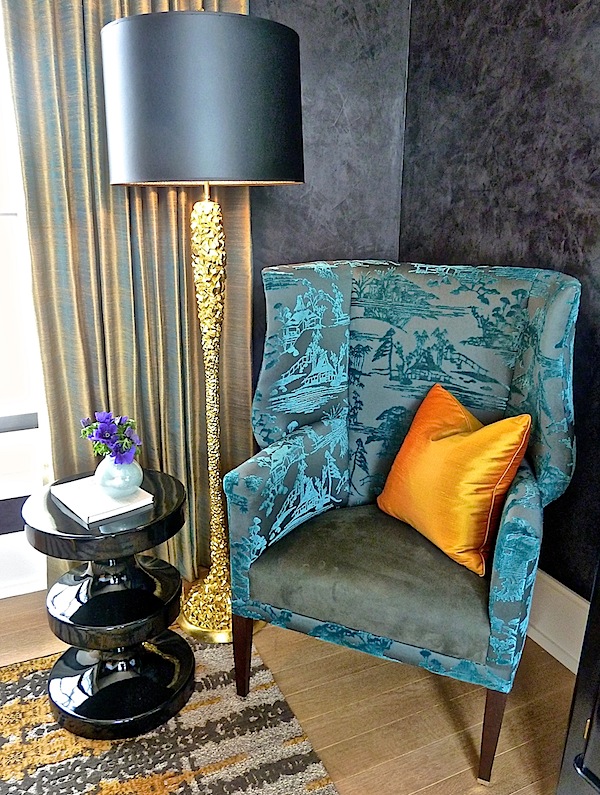 a wonderful saturated and sensuous combination.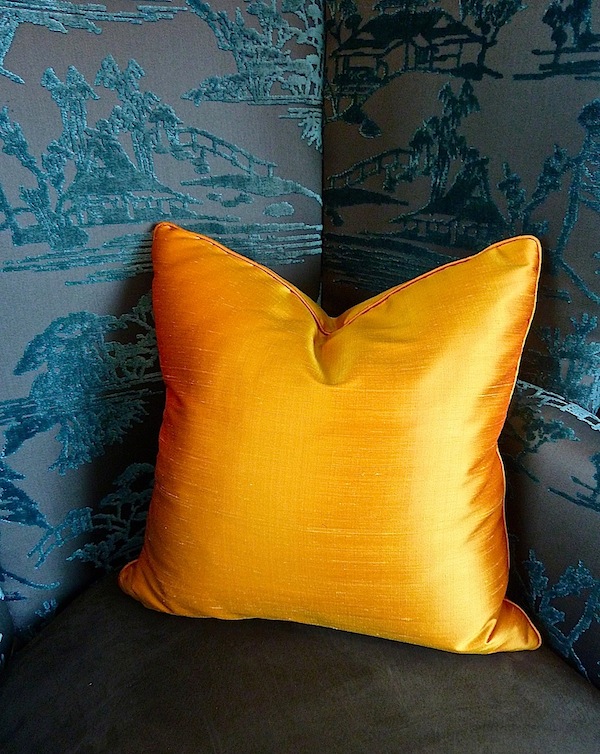 For the master bedroom, Kutzin installed a wallpaper by long time Q favorite Tracy Hiner of Black Crow Studios. Based on an original watercolor by artist Karla Davidson, it was digitally printed as a mural in panels and carefully mapped out for an exacting installation.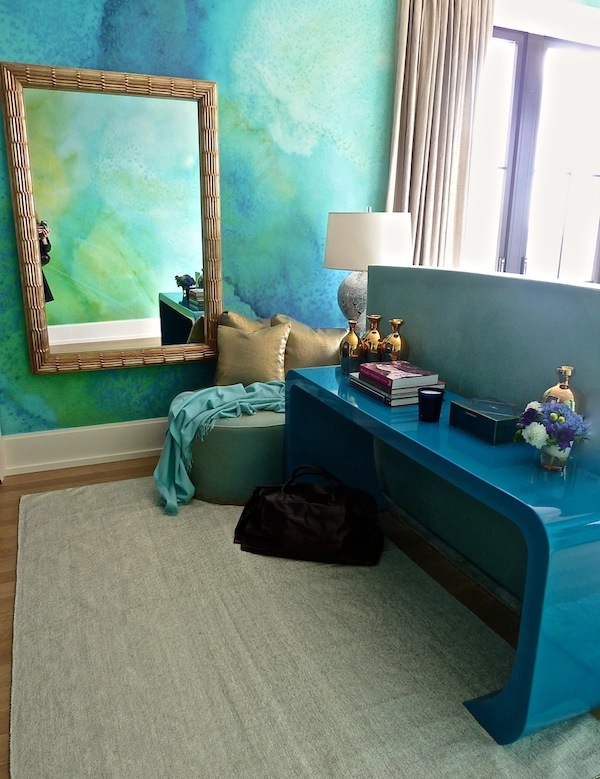 The blues and greens of the walls are complemented by painted peacock closet doors and luxurious lacquer and gold metallic accents.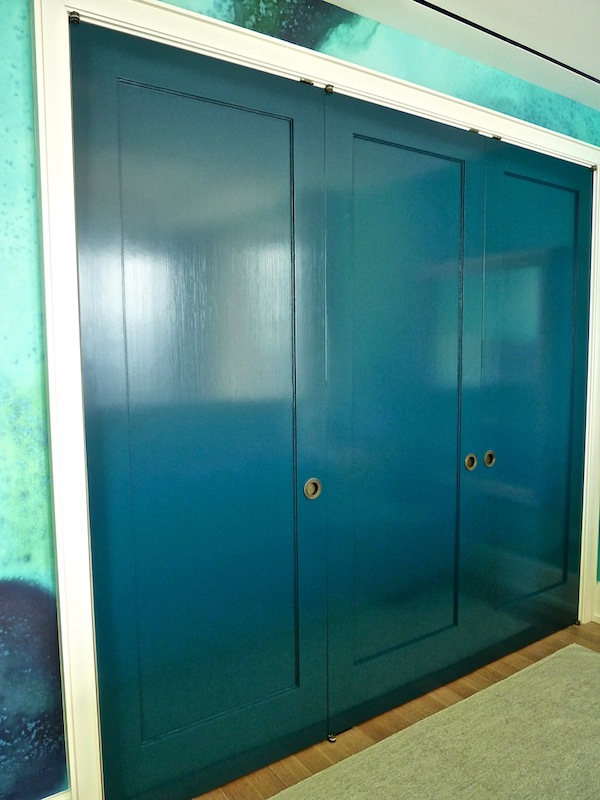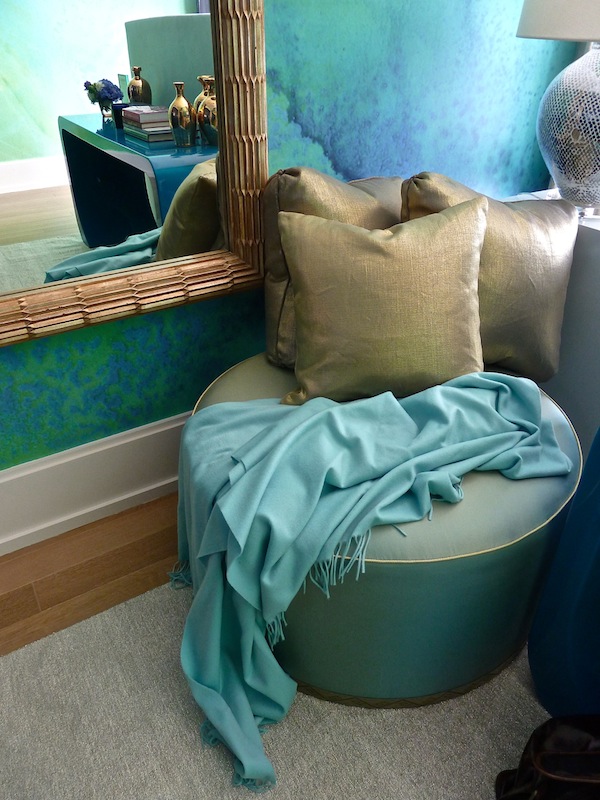 To take advantage of the magnificent views, Jamie floated the bed in the middle of the room, upholstering it in Sensuede in seaglass, with color coordinated embroidered Pratesi sheets and the versatile Egg Collective Hawley Side table.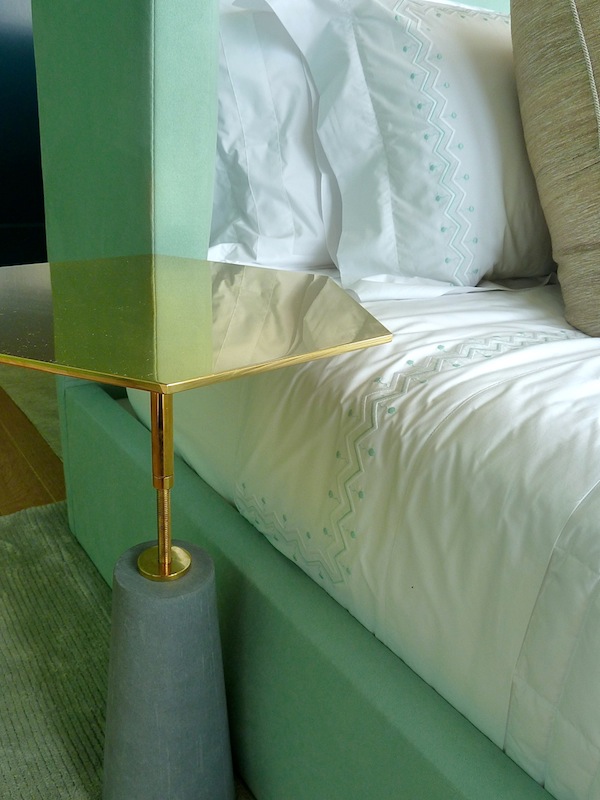 The Modulightor light fixture is a fabulous solution for the shallow coffered ceiling. Originally developed in conjunction with legendary architect Paul Rudolph, this line of custom site lighting continues to produce products in a Paul Rudolph designed townhouse in mid Manhattan, walking the line between "aesthetic and technical sophistication."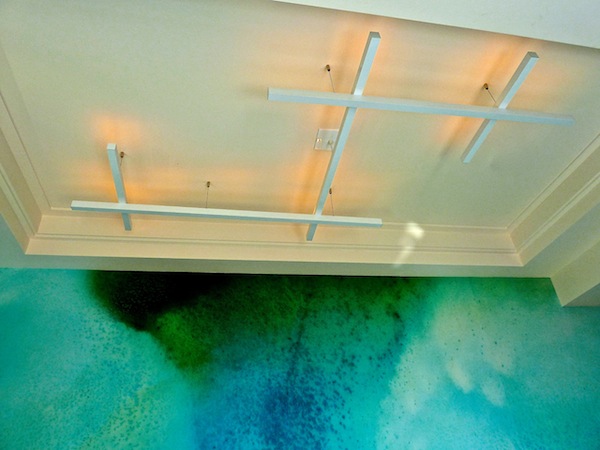 No opportunity for color coordination was left unfulfilled. Lovely hydrangeas sit pretty in a Robert Kuo Turquoise Peking Glass Eight-Facet Jarlet.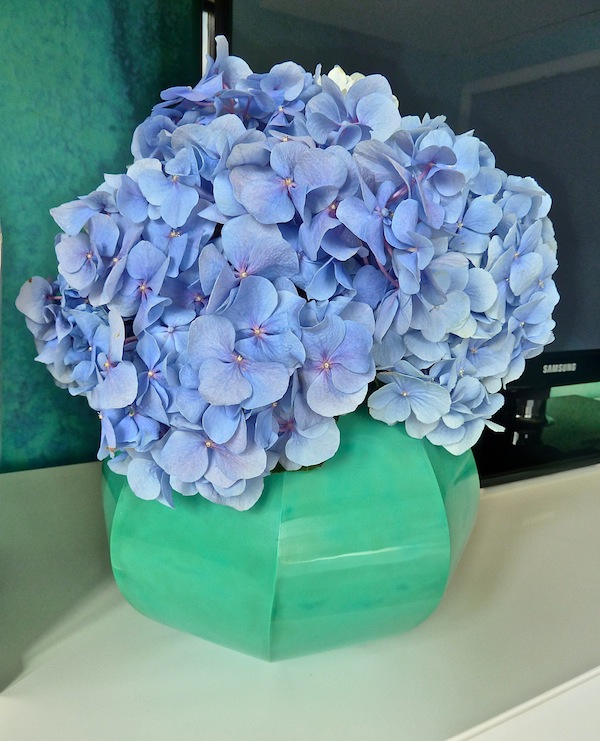 When we return to Designer Visions, we will take at the sophisticated Veranda apartment Carlos Aparicio designed for a gentleman collector.