settingMy eyes are always open for the beautiful. Beauty may be inherent in function, design, craftsmanship or mere essence but when it encompasses all, there is a story to be told. From the first time I saw Odiot in the NYC showroom of Julia Watts, I was intrigued. So when in Paris this past January, I arranged to visit the showroom on the chic and historic place de la Madeleine.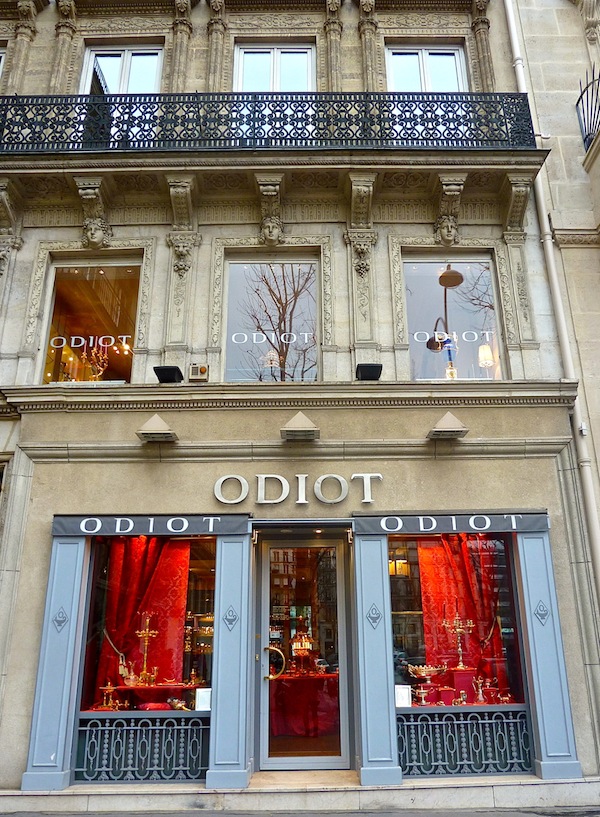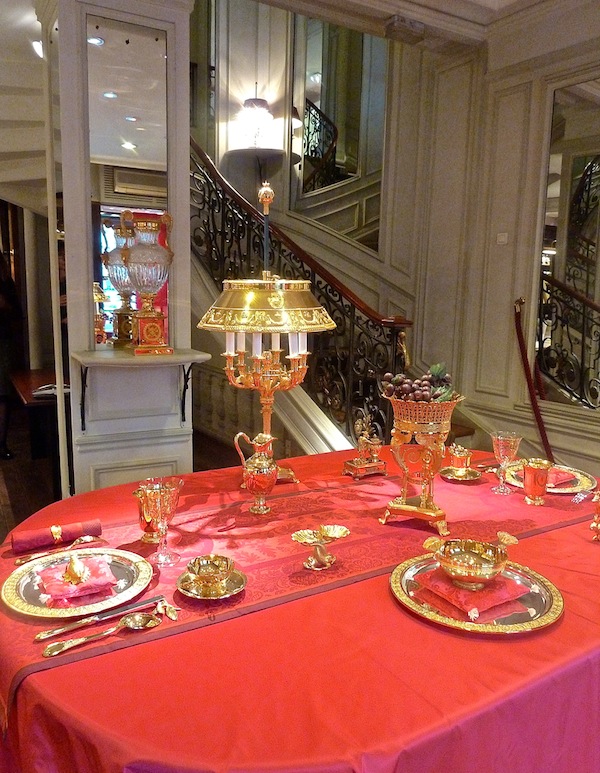 Founded in 1690, it wasn't until the reign of Louis XV that silversmith Jean-Baptiste Gaspard Odiot established the debut of a dynasty. It was, however, his exceptionally talented grandson, Jean-Baptiste Claude, who put Odiot on the world map. The splendor of the Empire era was echoed magnificently in his work. Numerous orders from Napoleon and the imperial family included the sacred scepter and sword, the Emperor's campaign dinner service, as well as enormous dinner services for his sister, Pauline Borghèse and his mother Laetitia. One of Odiot's most famous pieces during this era was a shallow bowl said to be modeled on Pauline's breast.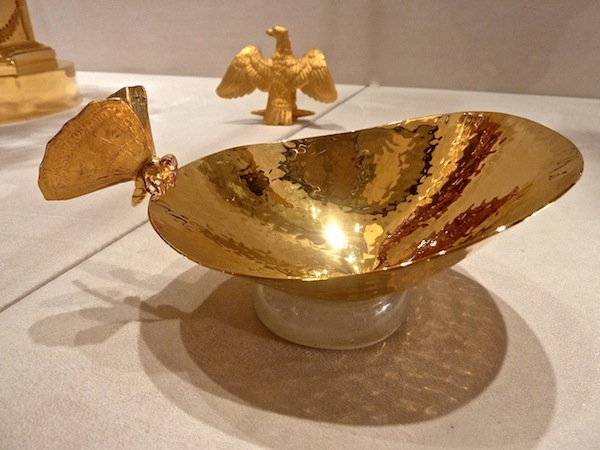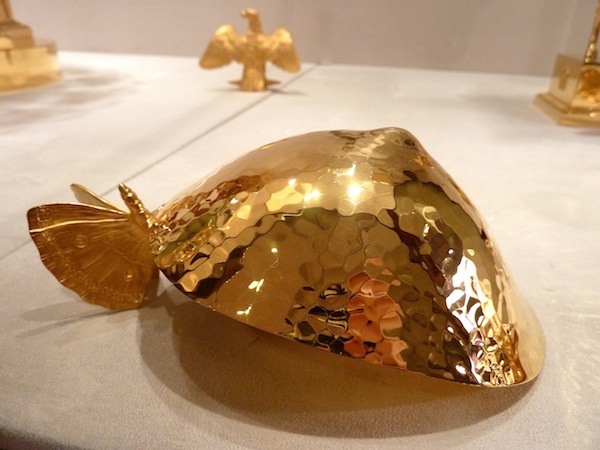 The butterfly, symbolizing the feminine soul, was emblematic of Pauline and used frequently in the decorative arts throughout the Empire era. Charming place card holders  also feature the element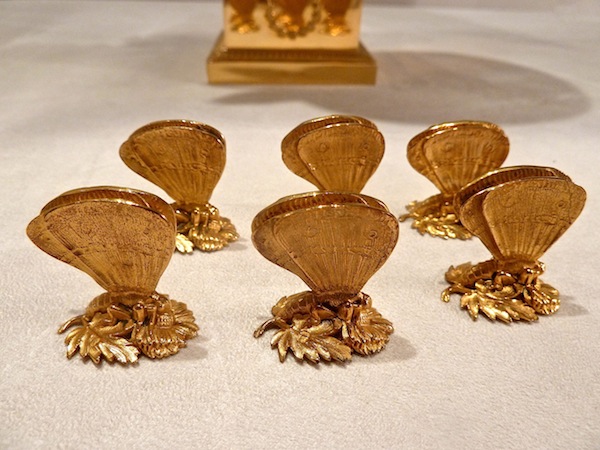 as well as this decorative server.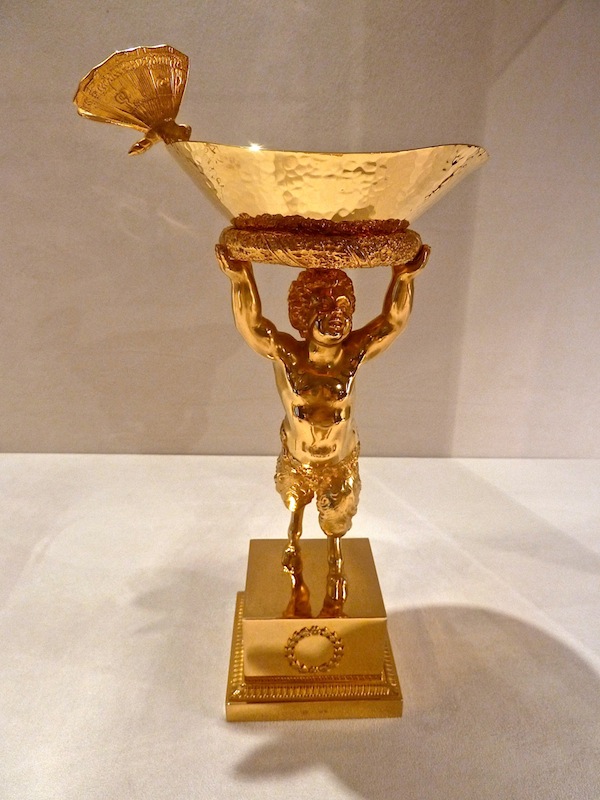 Odiot's reputation extended beyond the Empire to all the royal courts of Europe. Works such as the regal Laurier vase, below, have origins during this period, when similar pieces were used at the imperial Russian court. In fact, many of the pieces in Odiot's collection today are identical or very close to the ones they originally produced for European nobility, the Imperial Family, the Russian, Bavarian and Romanian Courts.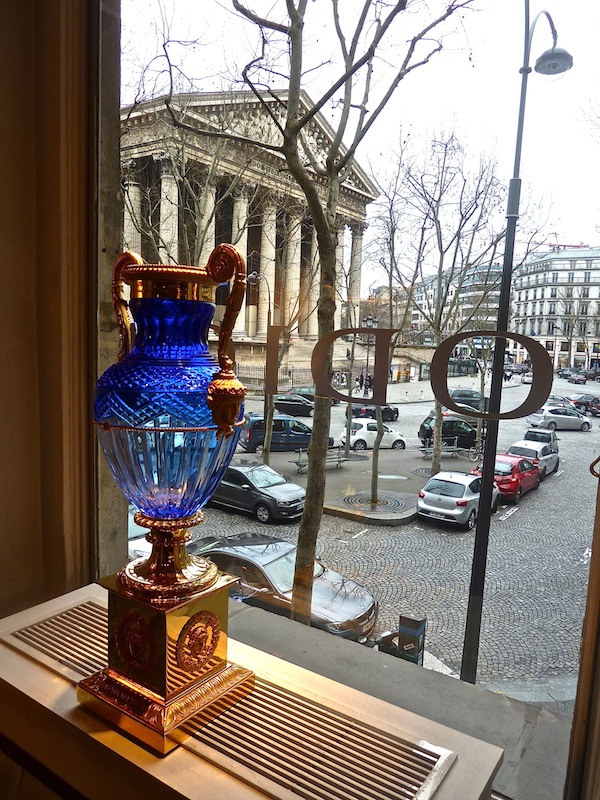 Sharing a love of neoclassicism and antique forms, Thomas Jefferson became friends with Jean-Baptiste Claude when he was stationed in Paris as American ambassador. Both men were fascinated with the ongoing excavation of the Maison Carrée in Nîmes, below,
still one of the best preserved Roman temples to this day. Inspired by the Etruscan purity and elegance of form, it was Odiot who executed Jefferson's now famous silver goblet, below. And is it a coincidence that Odiot, settling in its current location in 1906, now overlooks the eerily similar Église de la Madeleine, above? It is certainly no accident that Jefferson's Virginia State Capitol resembles Maison Carrée, as he made a model when living in France. And coming full circle, centuries later, the cups returned to Paris as President Nixon gifted six reproductions to then President Georges Pompidou.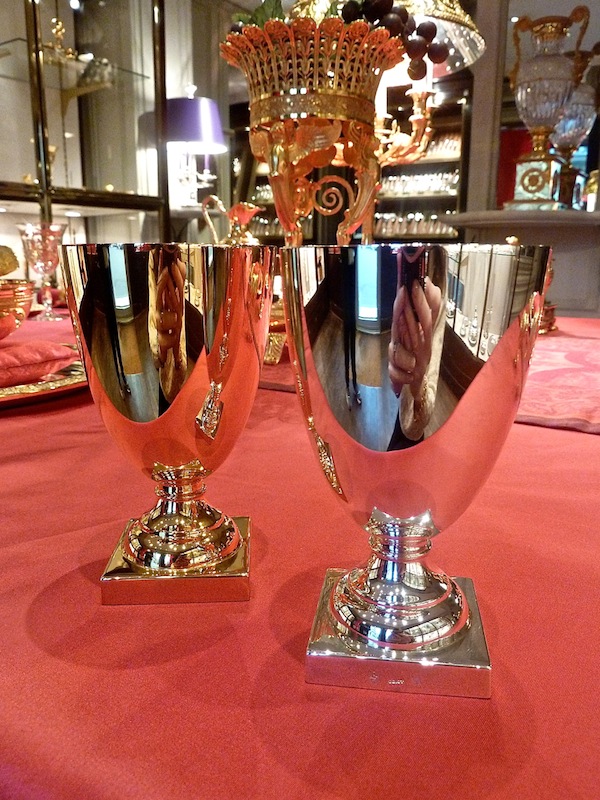 Today, the heritage of Odiot is intact as its craftsmen continue to produce, with the same savor-faire, masterpieces, including timeless designs from their extensive archives. With many of the original dies and molds, they work in silver, gold and bronze, each trained in their specific metier by a skilled silversmith before them. Whether an artichoke vegetable tureen from 1840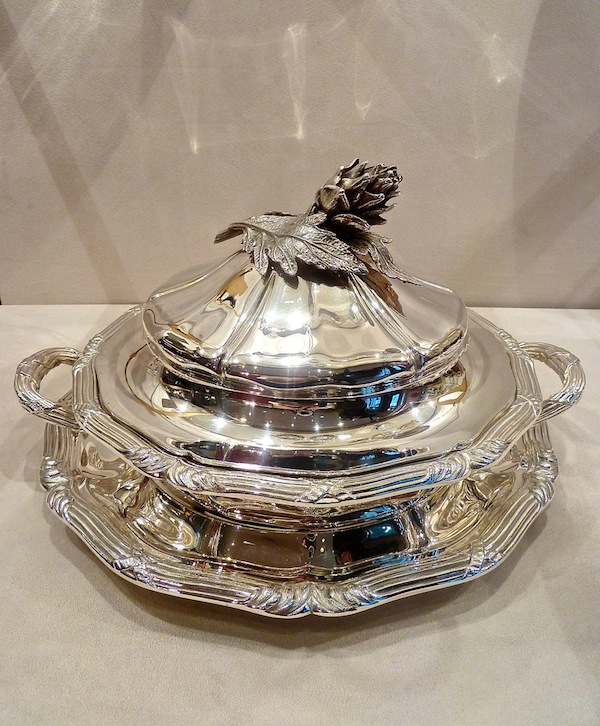 an Acanthe decanter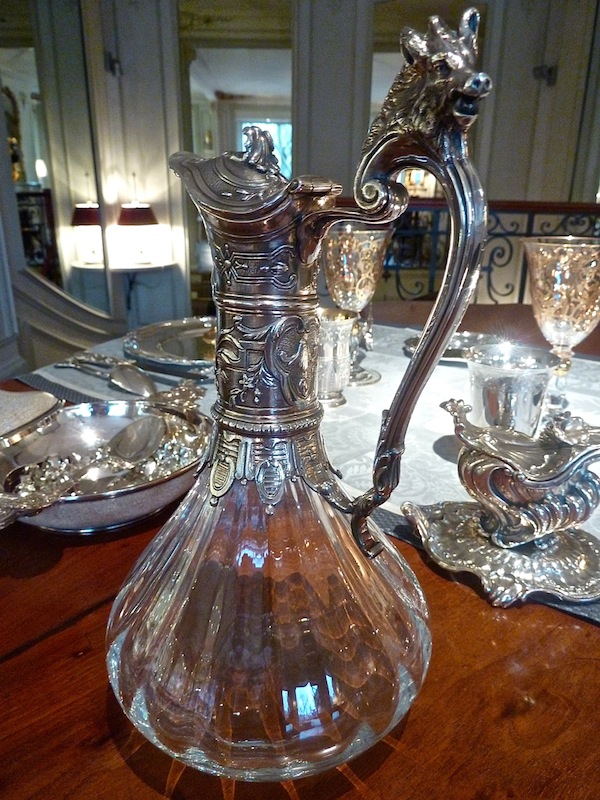 a Napoleonic bee plate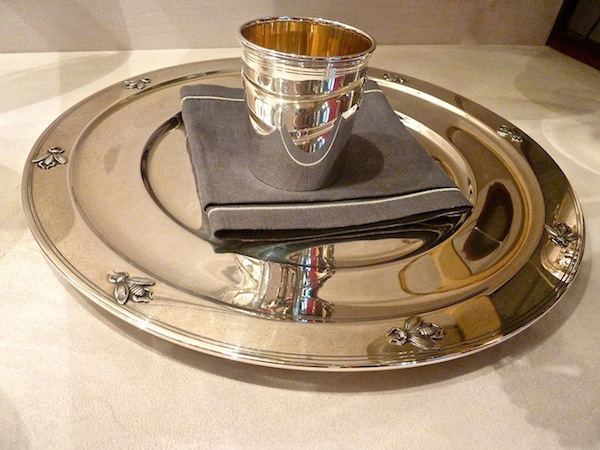 an exquisite tea service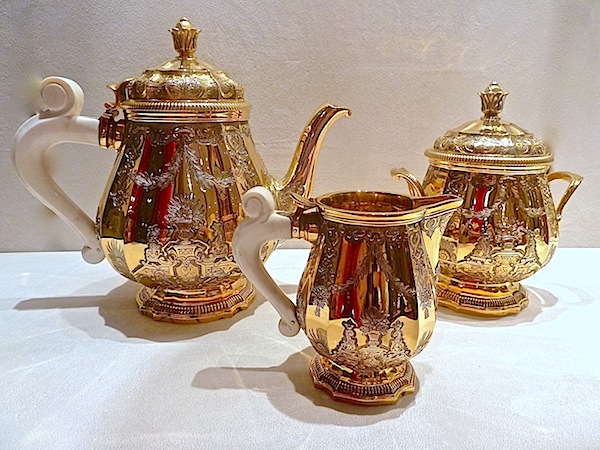 an enormous variety of flatware, goblets and tumblers,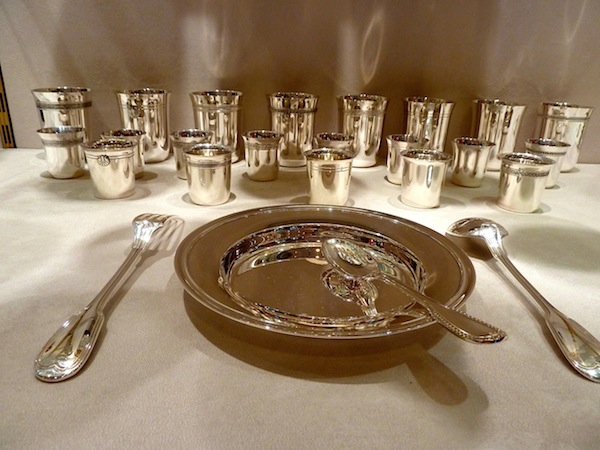 the classic and eminently giftable Odiot shell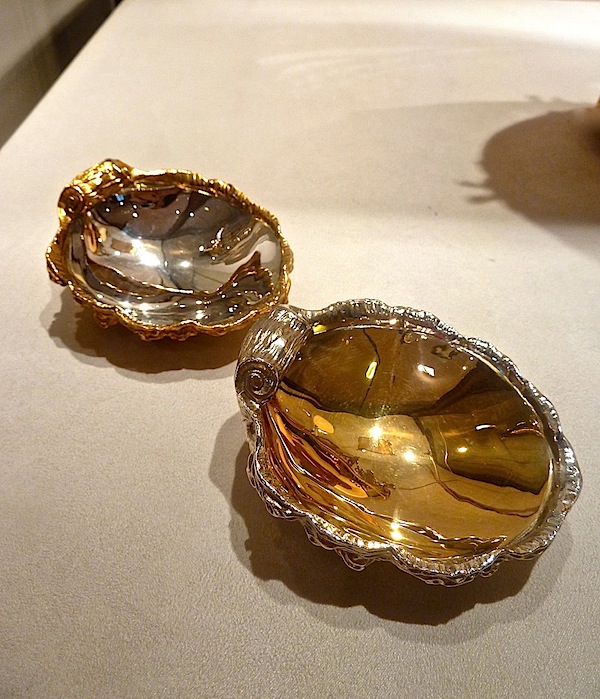 or any custom project you can imagine, the workshop is equipped to handle any request. As Odiot continues to evolve, they have stepped outside the archives to explore contemporary creative collaborations. A lighting collection with artist Hubert Le Gall upstairs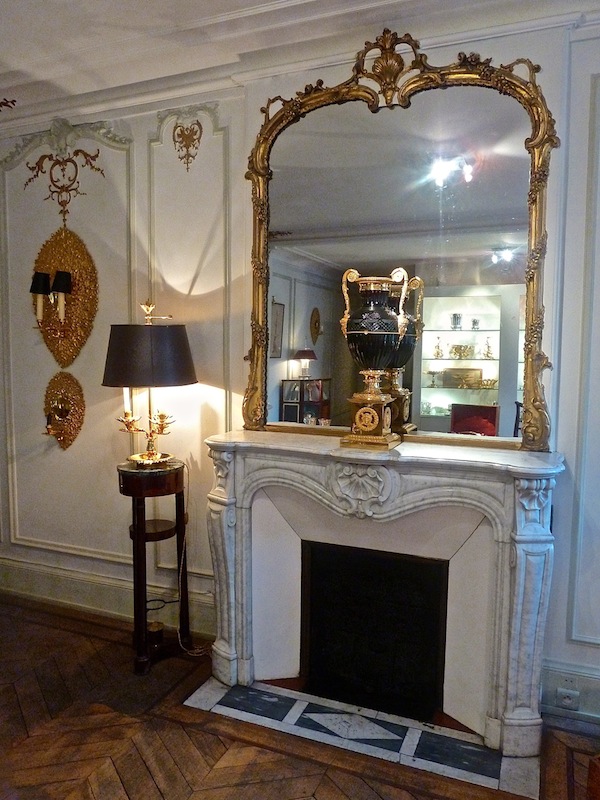 yields elegant and kinetic delights.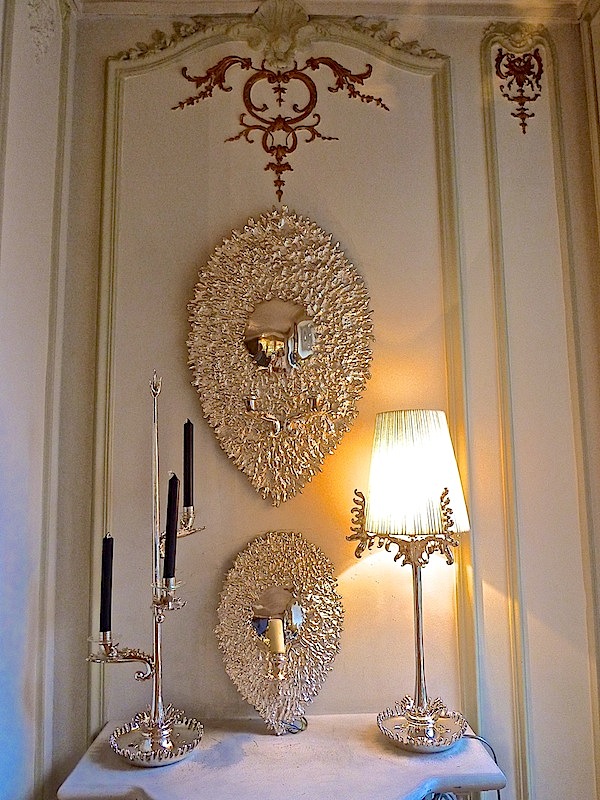 Artist Mattia Bonetti worked with the silversmiths to create his "City" wine cooler, a refined yet whimsical play on geometry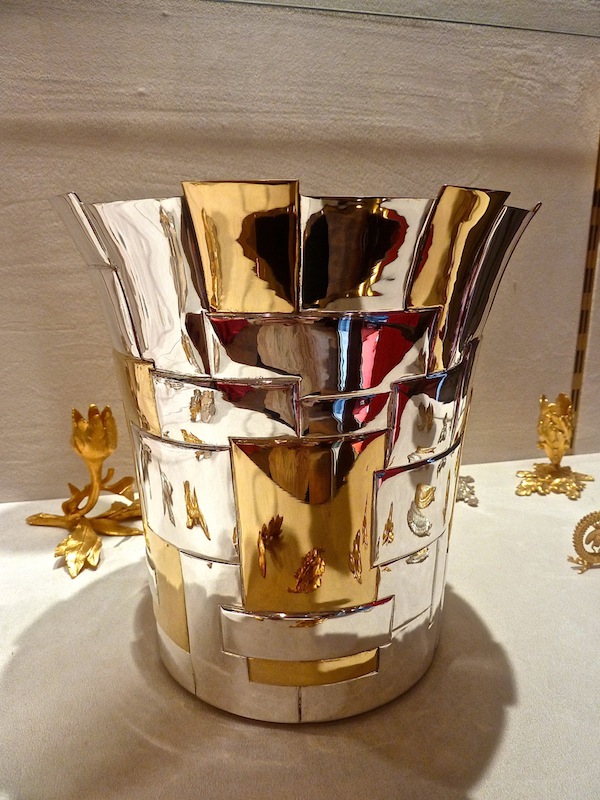 Sculptor Jean-François Leroy was tapped by Odiot to collaborate on a Fauna and Floral collection, based on his nature inspired designs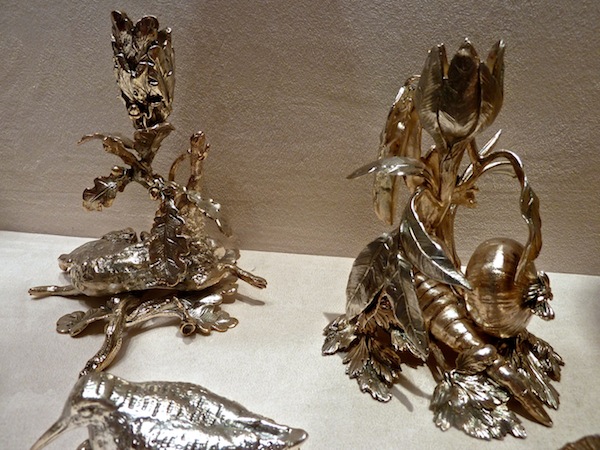 and designer Thomas Bastide has created two collections. The Goldberry collection, below,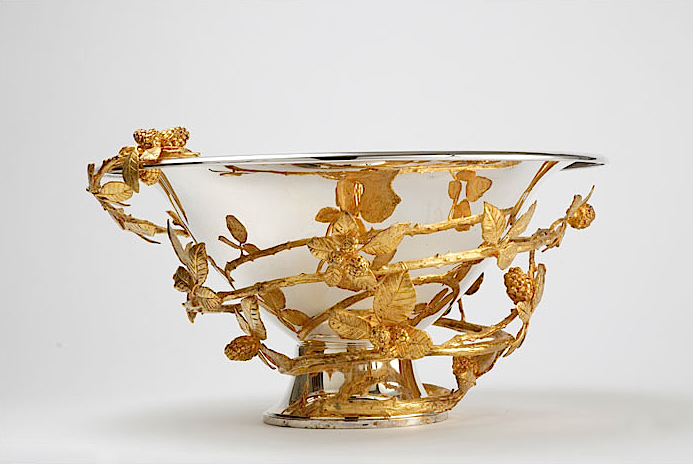 is marked by its fresh use of mixed metals and the supremely elegant Diane decanter, below next to Mattia Bonetti's Corolles vase, reinterprets classic form with a modern refinement.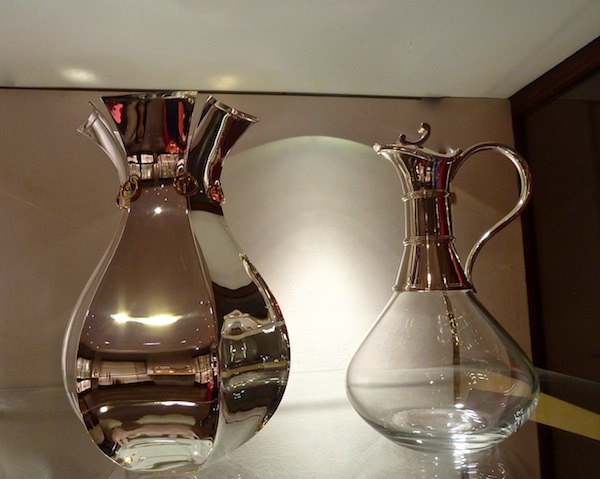 Odiot themselves, dug into the archives to explore the 1920's, resulting in their sleek 1925 collection. The original version of this service was exhibited at the International Exhibition of Decorative and Industrial Arts in Paris. Of solid silver and rosewood, its deco lines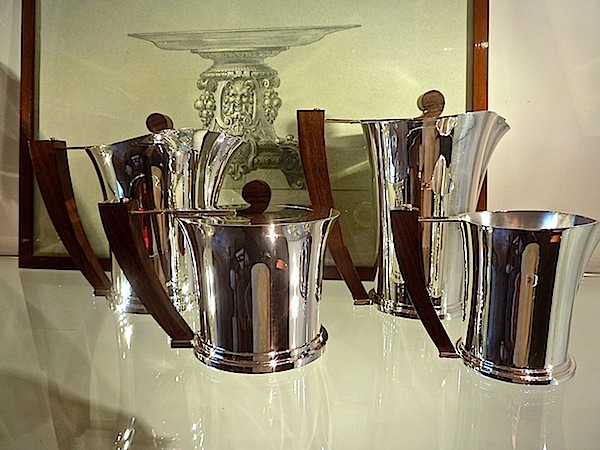 continue with a wine cooler and ice bucket.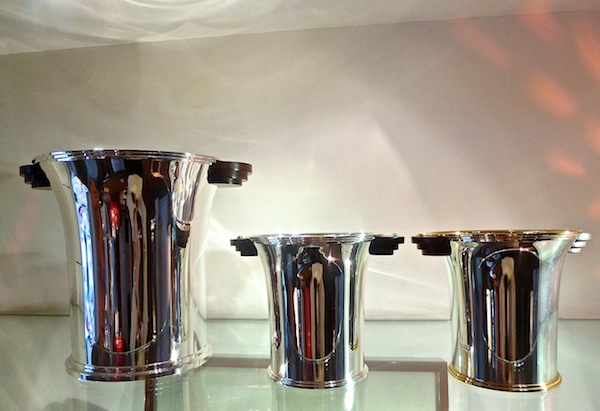 After more than two centuries of family ownership, the House of Odiot continues to survive its legacy under new leadership. Recreating masterpieces from its storied history with the same painstaking craftsmanship for over 300 years, Odiot looks to its past for inspiration and the future for new ways to express its distinguished heritage and know how.