As the spring season approaches, there is much to look forward to besides just the warming weather, from actually seeing my lawn to the many design happenings on the horizon. Later this week, an industry favorite arrives. DIFFA Dining by Design launches at the Architectural Design Home Design Show on Thursday evening with its annual cocktail reception. It's an inspiring evening for a great cause. Leading up to the event, social media mavens can join the fun tagging @DIFFANational and the hashtags #showusyourtable and #dbd2014. Help promote this worthwhile event with photos of your favorite personal tabletops, styling tips or installations from past Dining by Design years such as this elegant Maya Romanoff (who will be participating with a special tribute to their founder who recently passed away) setting from 2012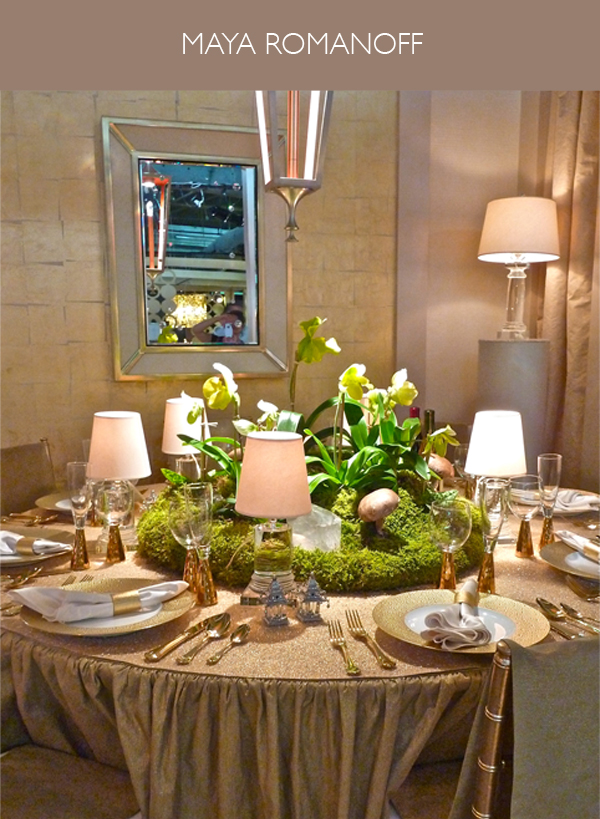 this dramatic colorful statement from Tilton Fenwick in the same year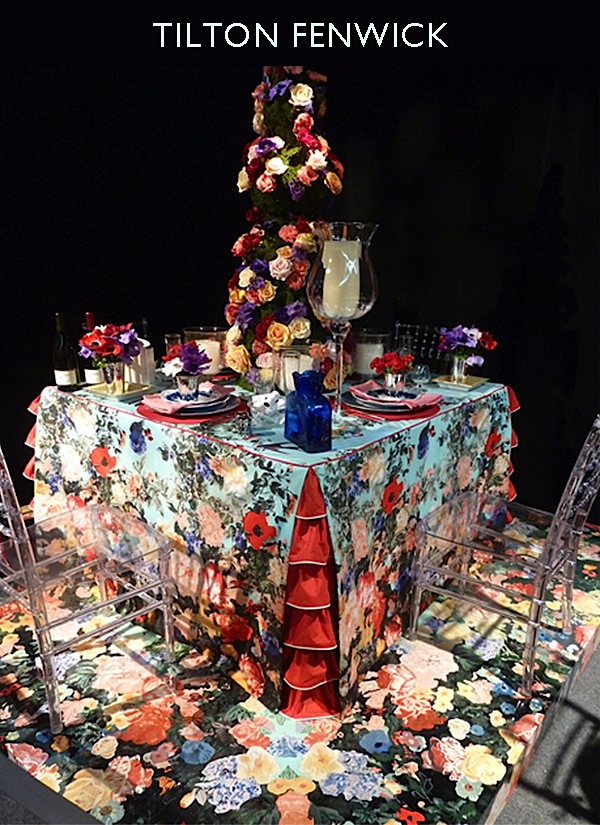 or this natural tabletop from Ralph Lauren last year with a water wall cascading behind.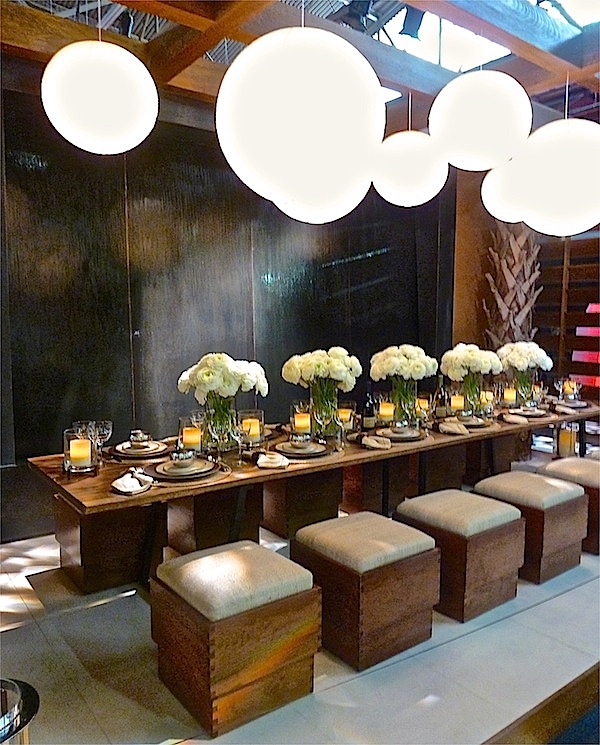 I am excited to be joining the festivities at what is sure to be a memorable table on next Monday evening for the actual dinner – more on that next week. Today I was at a lovely table for a lunch to learn about the impressive five star Stanglwirt resort in Austria. I can't wait to share more about this very special alpine destination later this year.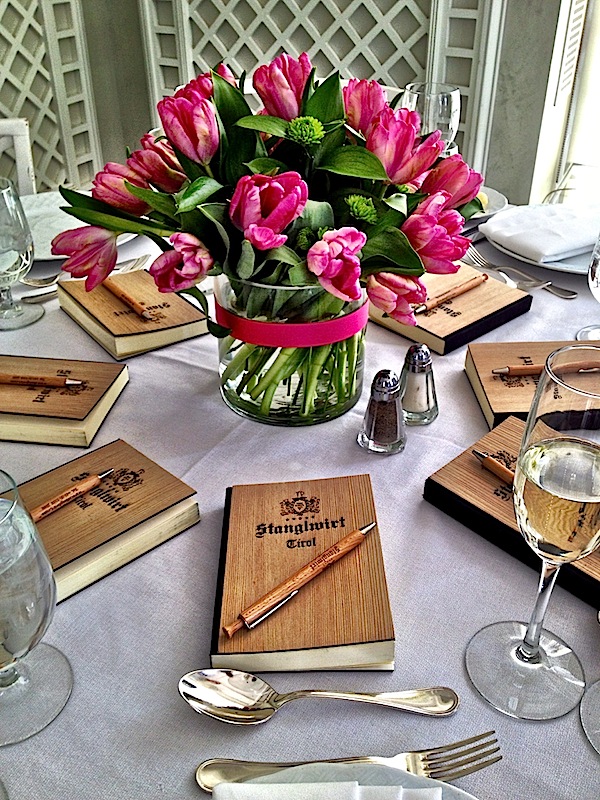 On the home front, I am so excited to start filling our new bookcases with my overflowing collection of design volumes. I have several wonderful new tomes to share with you soon.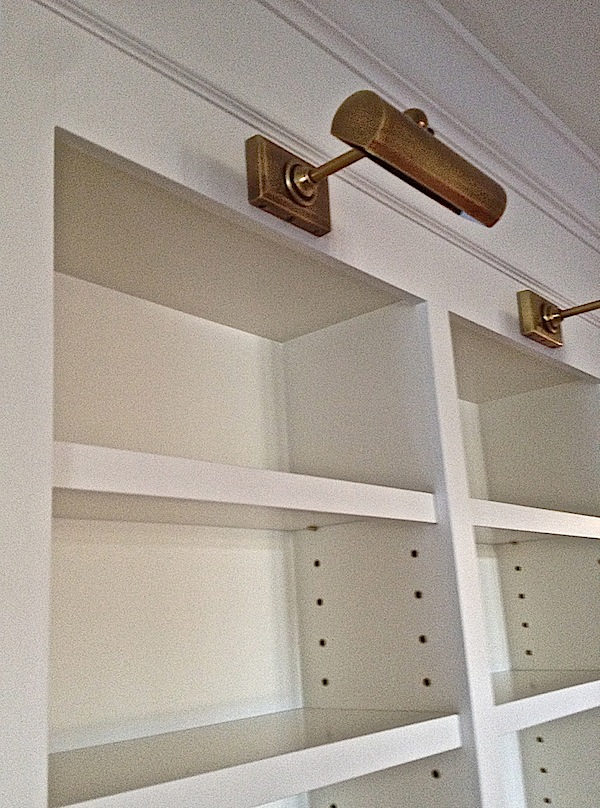 On a personal note, please keep your fingers crossed for a speedy recovery for my beloved Charlie, who underwent double surgery this week for torn ACL and meniscus (he just had the other leg done within the last year). Here he is seven years ago as a new addition to our family with my youngest.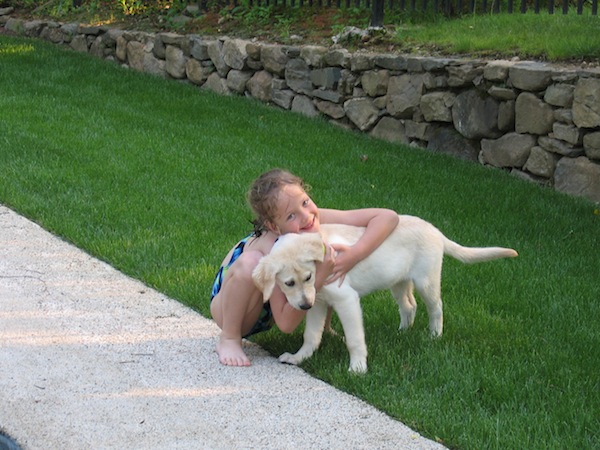 And next Thursday brings the newest installment of Susanna Salk's and my Stylish Shopping video series. It's an entertaining and elucidating segment you won't want to miss!