How delightful during the midst of frigid temps and freezing rain to step inside the Plaza Hotel for an evening surrounded by the most glorious table settings enhanced by a profusion of exquisite orchids. Wednesday evening was the New York Botanical Garden Orchid Dinner 2018, the much anticipated annual event that benefits the Garden's orchid research collection and orchid preservation. Sponsored by Hearst, VERANDA and Louis XIII cognac, the event was chaired by editor in chief Clinton Smith with Director of Decoration and Special Projects Carolyn Englefield serving as Decorations Chair. There was a plethora of pretty tables, including CeCe Barfield's, below.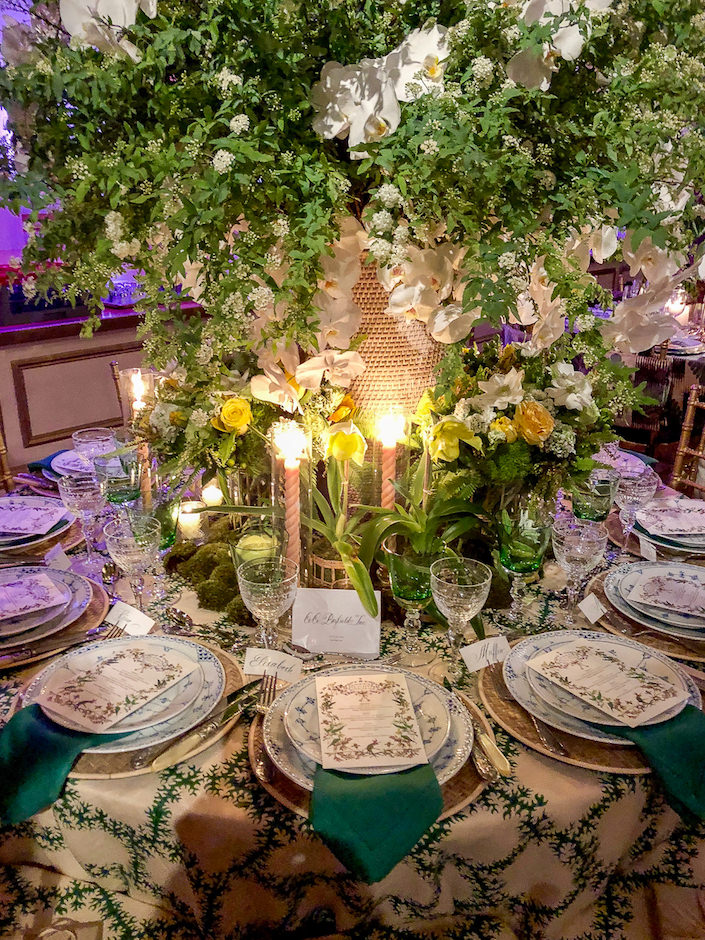 Inspired by Alexandre Serebriakoff's watercolor of the writing room at Ditchley Park, Cece wanted to capture Nancy Lancaster's quintessential spirit, perfectly marrying the relaxed with the refined to create a comfortable, elegant and romantic space.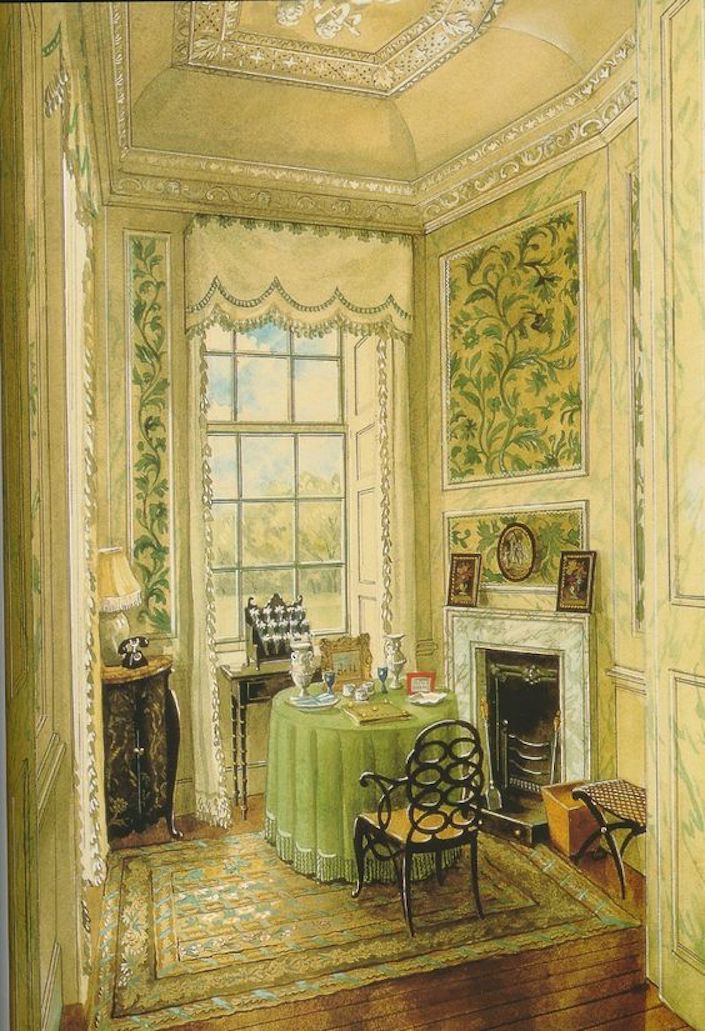 Working with sponsor One Kings Lane, Cece sourced the Royal Copenhagen Plates, the Amanda Lindroth containers, and the Ricci flatware all from the site.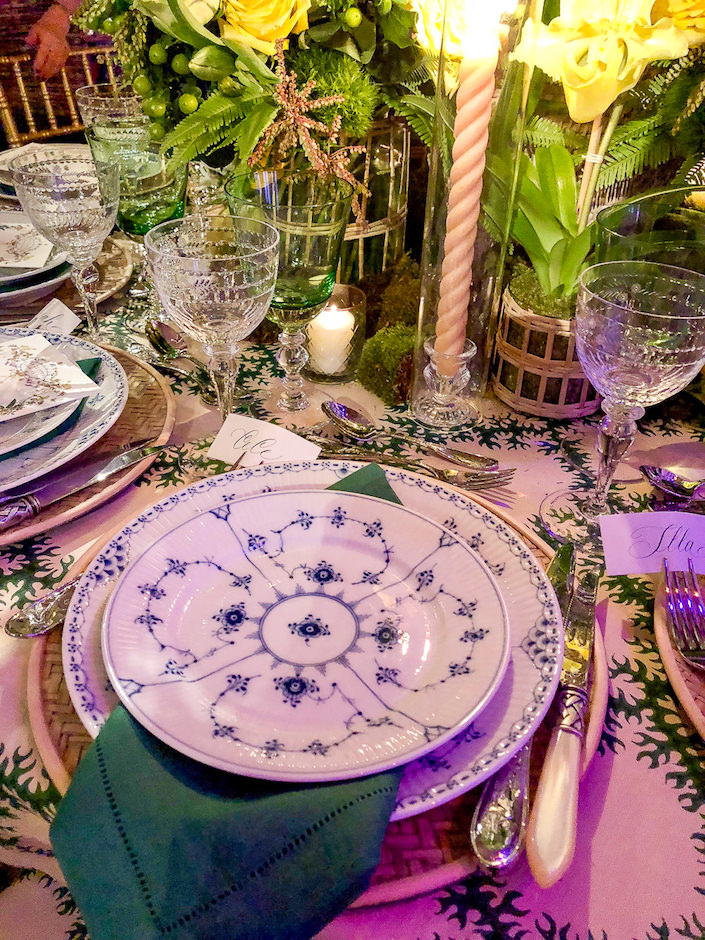 The table skirt and chair covers were made from Soane's Seaweed Lace, charming menus and place cards by Stephanie Fishwick,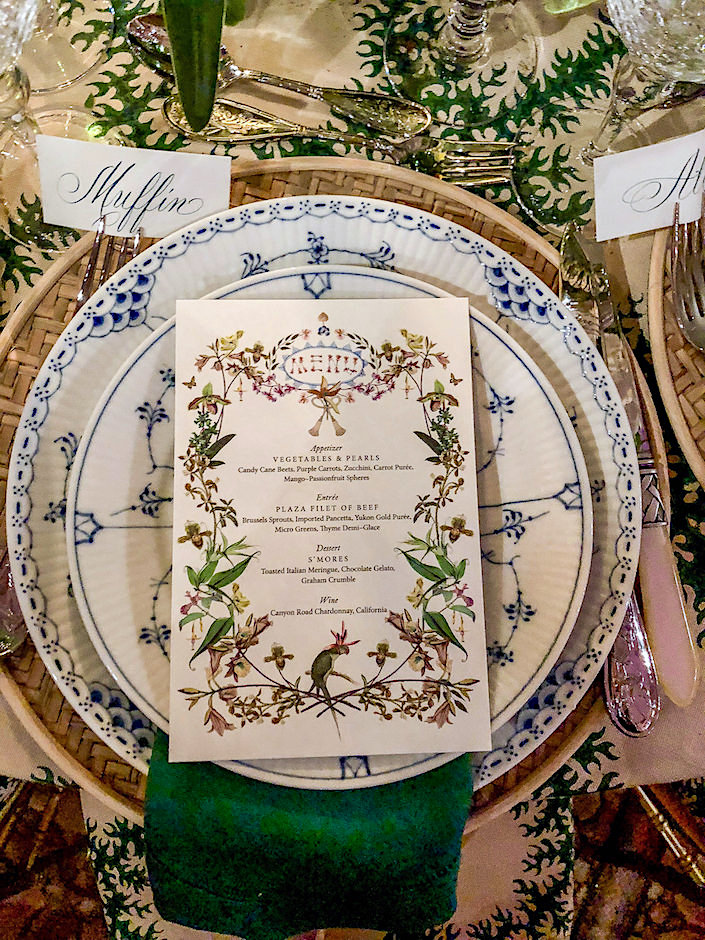 classic stemware from William Yeoward, and the large center urn is from Ballard with blooms by Plaza Flowers.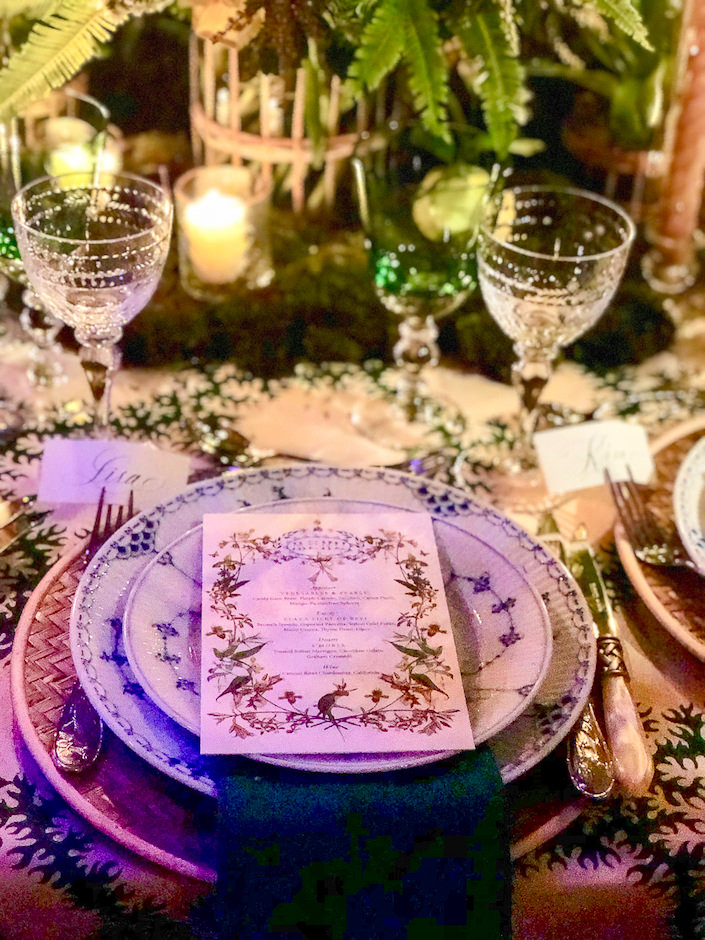 The finishing touch was lemon porcelain tureens, below, created for her by The Vladimir Collection.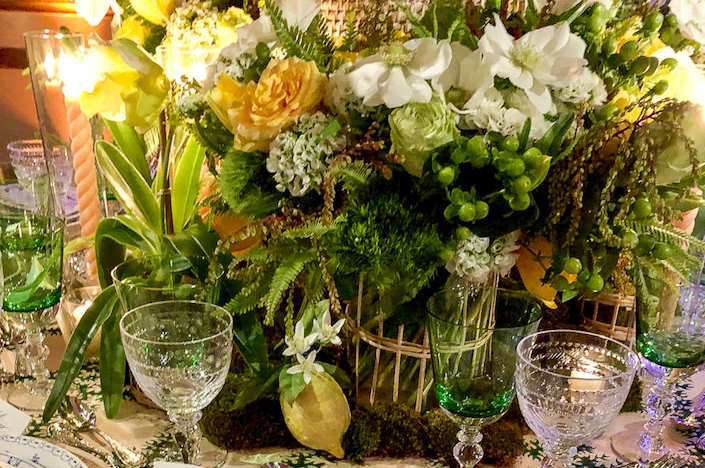 Designer Shelley Johnstone's table was inspired by many of the things she loves. Similarly to how she decorates, fills her Design Showroom in Lake Forest, Illinois and lives her life, it is a curated mix.
With Soane's Tendril Vine as the tablecloth, Shelley created a fresh green and white mix including Creel and Gow wicker placemats (which I own and love), rattan containers from Amanda Lindroth, plaster candlesticks from artist Stephen Antonson, Tory Burch white Lettuce Ware from her Dodie Thayer collaboration, and beautiful white blooms from Plaza Flowers.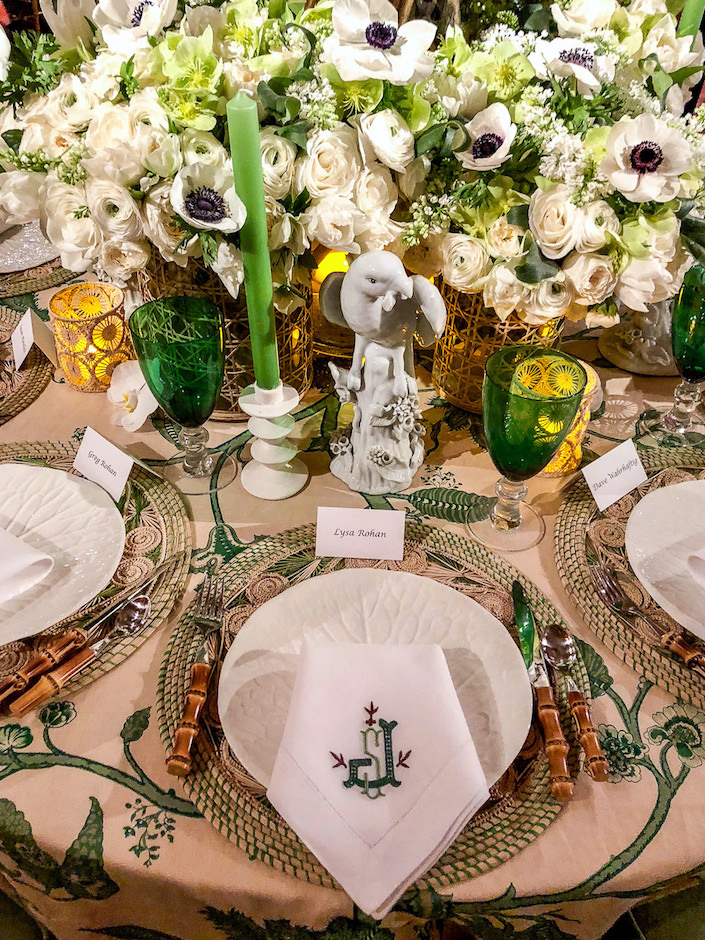 Ashley Whittaker's table was inspired by her childhood in Florida. "My mother always tied her orchids to the palm and ficus trees growing in the backyard. After a few years they would naturally attach themselves by the roots to the tree and would live there happily with the warm breeze blowing through their roots and blossoms. It make for the most magnificent tropical garden."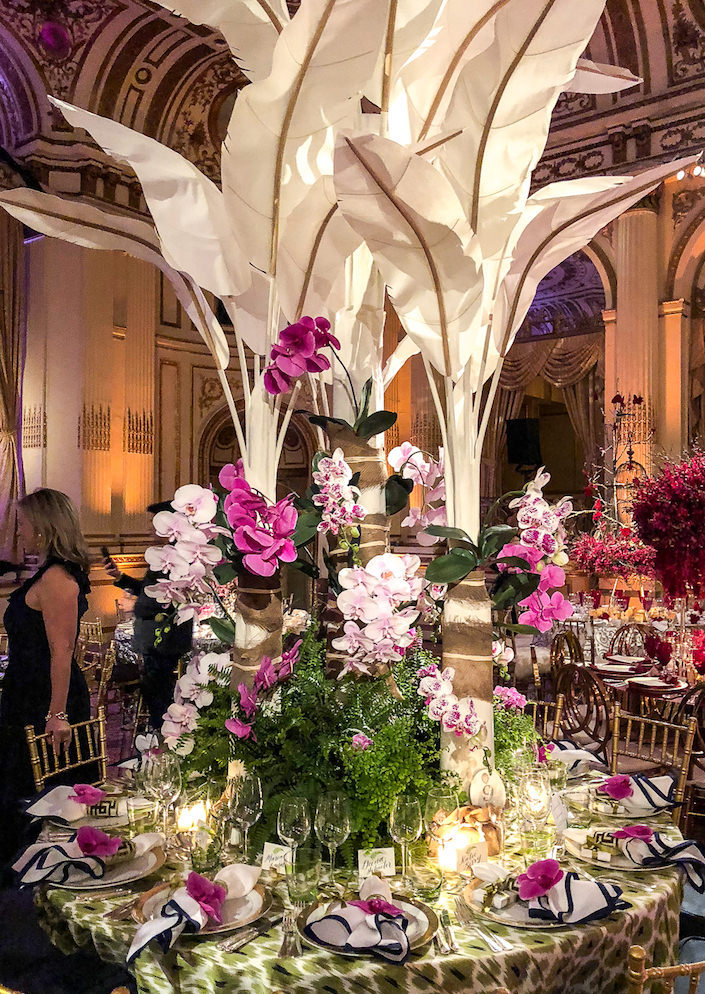 On a lush green Madeline Weinrib tablecloth,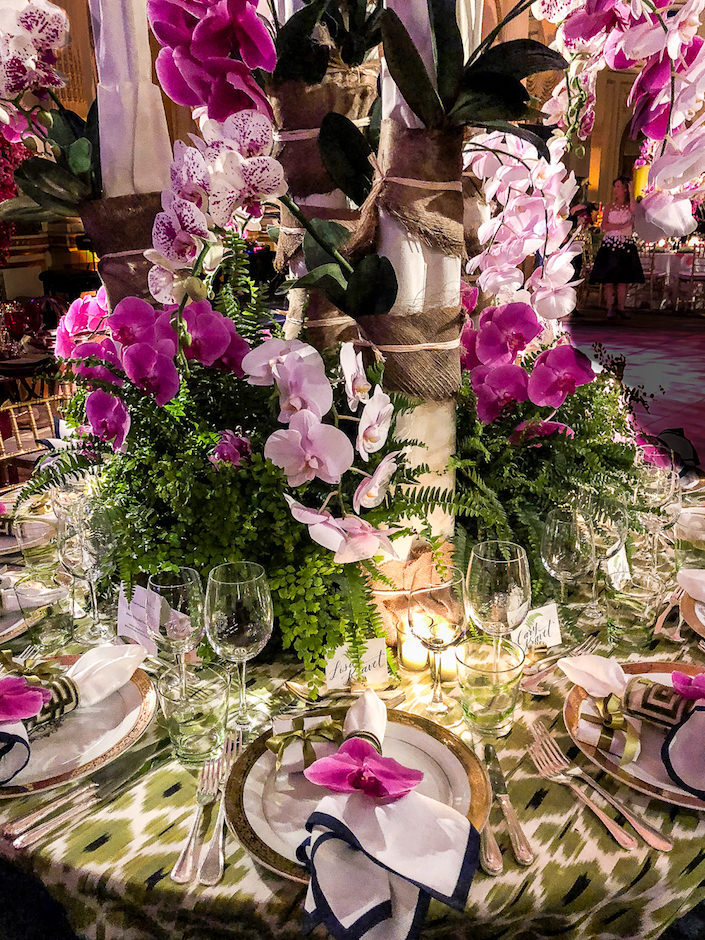 Ashley paired Matouk napkins with green cut velvet napkin rings fashioned from Samuel and Sons Épinglé trim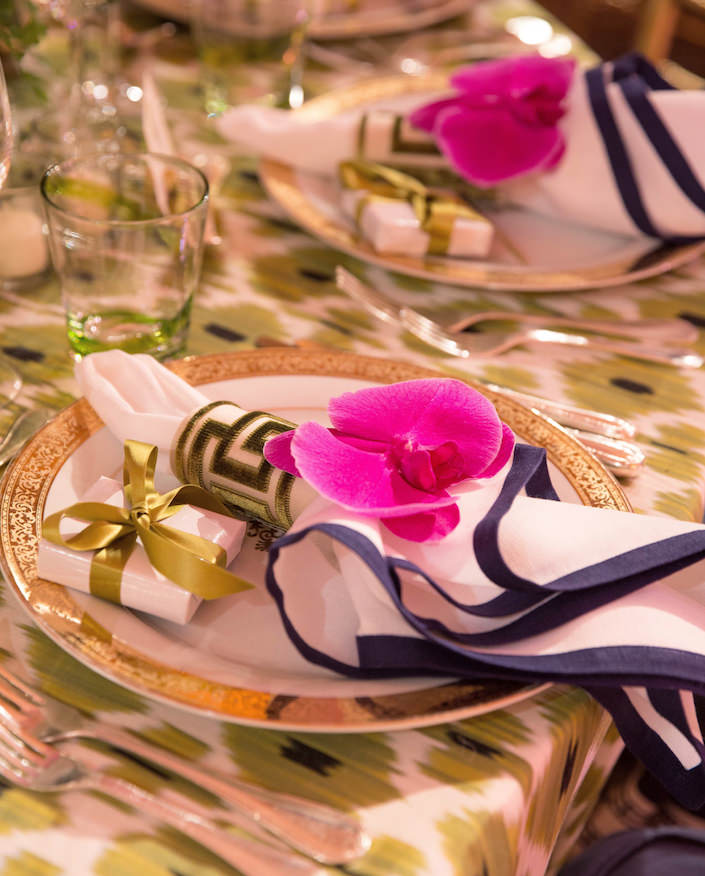 with their embroidered borders on the chair covers.
two photos above courtesy of Samuel and Sons
A fresh interpretation echoing Florida's natural pink and green with charming calligraphy by Rachael Reding on place cards from The Printery!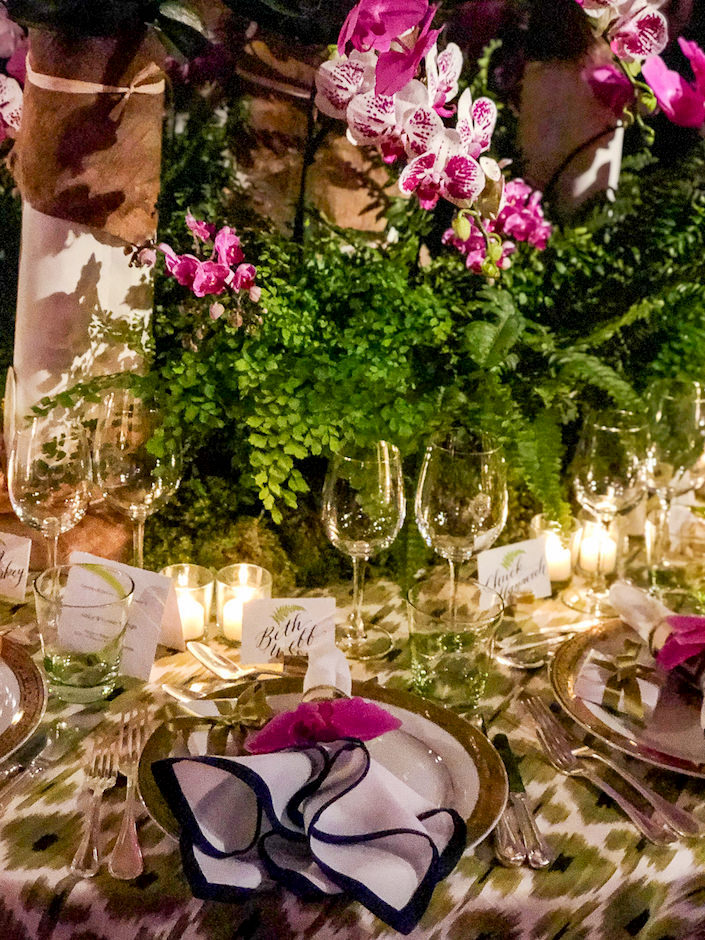 Scrolling through her sponsor Thibaut's beautiful fabrics was Kimberly Schlegel Whitman's inspiration. "The moment I found the pretty blush birds and branches, I remembered the pagoda bird cage that had been sitting in my garage for years. I knew it would be just right filled with quince and mocha orchids!"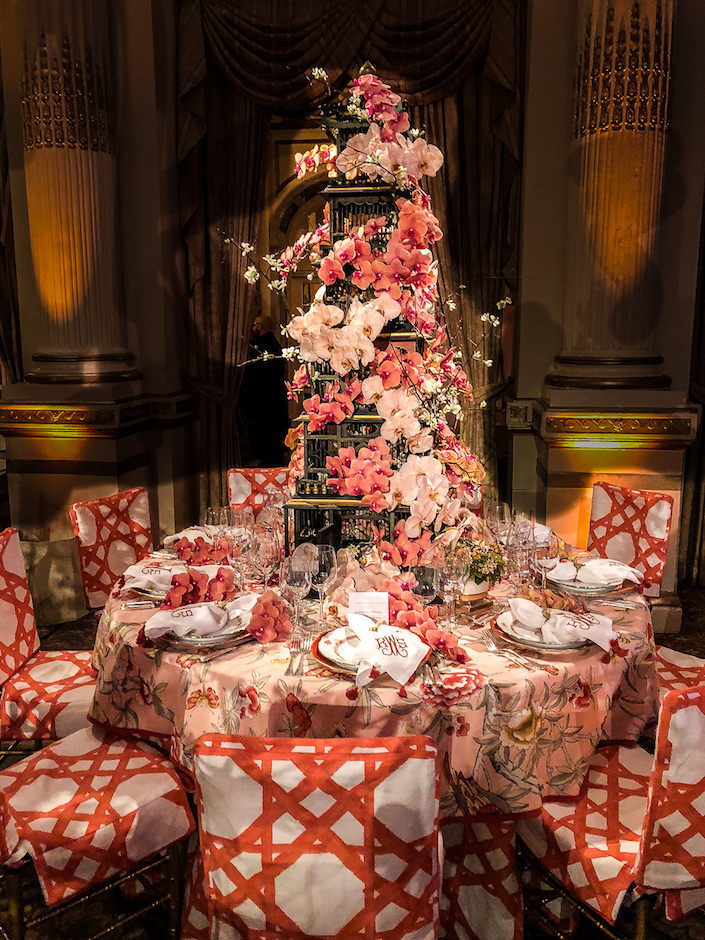 Herend sent her the beautiful china and Kimberly made the tassel rust napkins with metallic threads form Halo Home by KSW.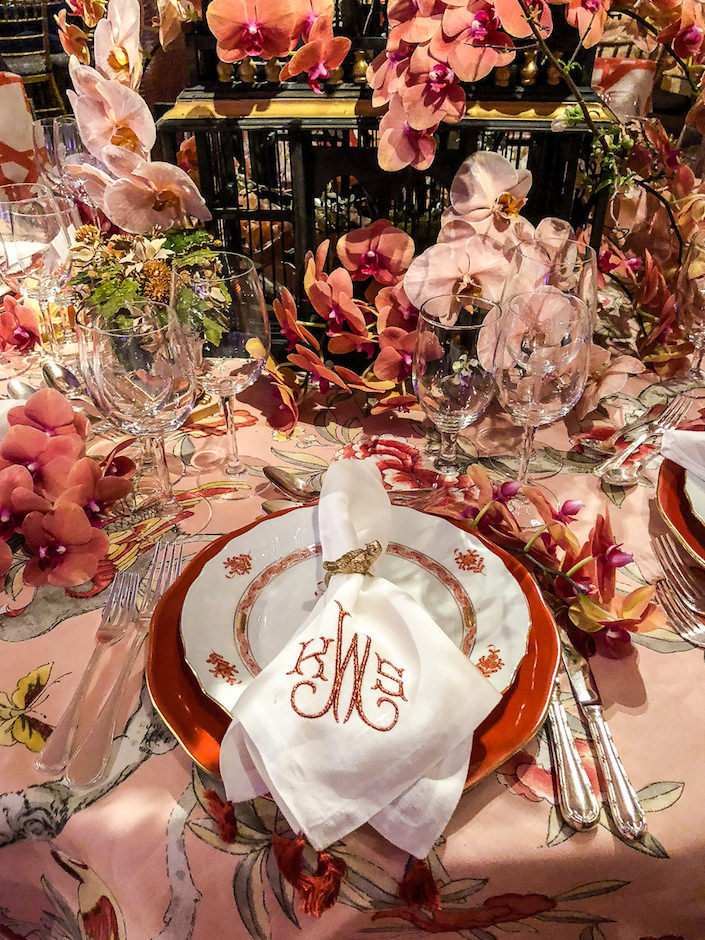 all photos, unless otherwise specified, by Stacey Bewkes for Quintessence
Stop back next time for more beautiful tables from the NYBG Orchid Dinner 2018