As summer is in full swing, and Garden Conservancy Open Days and special events are offering glimpses into normally private domains, we can all enjoy an unprecedented peek at the very glamorous Southampton garden of Peter Marino. In a large and luxurious volume from Rizzoli, the renowned architect and designer shares an intimate entree into his extraordinary garden.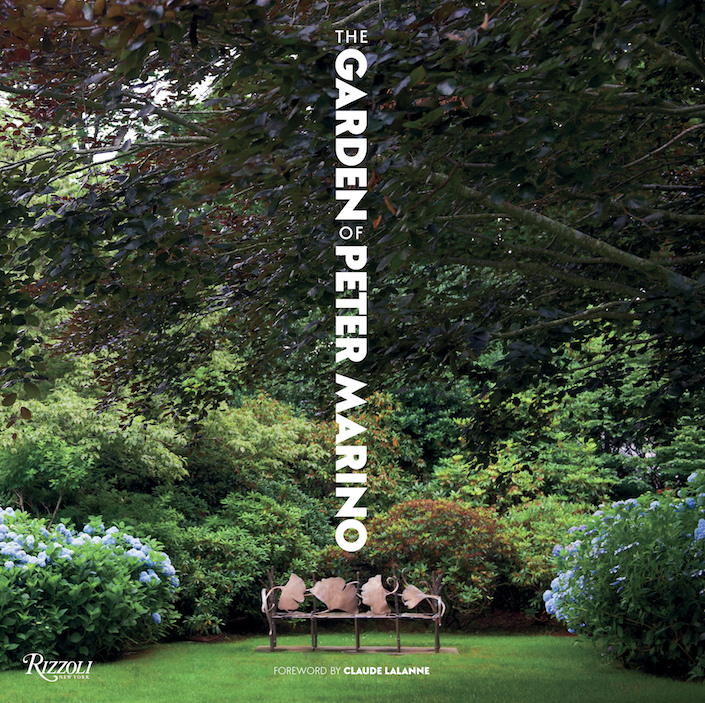 Over the course of nineteen years, Marino transformed what was a lackluster twelve acres into a private paradise. As he explains in his introduction, the series of outdoor rooms express "a sense of order blended with the chaos of nature." Like the best architecture, the garden provides an architectonic structure within which nature can run its course. Even within the most formally designed garden, the purple garden, verbena is allowed to run wild, morphing by late August into "the chaos of a meadow."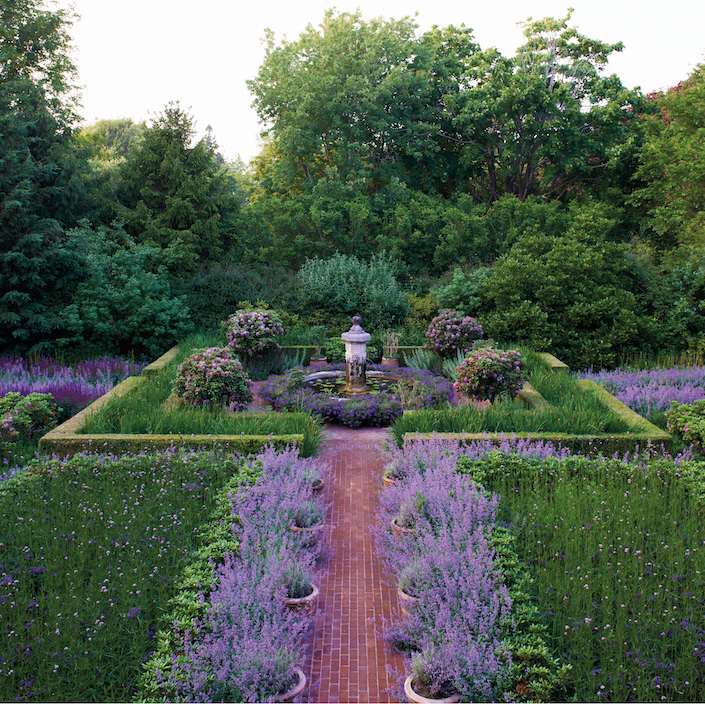 photo by Jason Schmidt
But the major elements of the garden are the forty-two Lalanne sculptures, almost half of which were commissioned specifically for the garden. Longtime friends and colleagues, Claude and her late husband François-Xavier Lalanne provided a sense of enchantment to this natural environment. The iconic bronze ginko leaf Banbiloba bench on the cover provides a place of peaceful while François-Xavier's Minotaur sculpture overlooks Claude's frog fountain beyond the roses.
photo by Jason Schmidt; artwork ARS, NY/ADAGP, Paris
The lush rose garden is designed with a geometric core surrounded by four concave quarters, each of a single color, then bordered by four mixed color garden. The result is an exuberant explosion of color and I'm sure scent.
photo by Jason Schmidt
Adding to the romance of the rose garden is a charming early twentieth century rustic   summer house.
photo by Jason Schmidt
Inspired by his his travels and many of America's classic gardens, whether the Brooklyn and New York Botanical Gardens, Winterthur or Old Westbury Gardens near where he grew up, Marino has added his own element of fantasy. It has taken him almost the entire two decades of garden development, for example, to create his exuberant azalea crescent, adding more and more plants to the massive mound every year.
photo by Jason Schmidt
But what makes the garden especially distinctive for me is the amazing integration of the sculpture, the largest collection of Lalanne work in the United States. With placement that is subtle, surprising and always thoughtful, it adds not only whimsy and wonderment but the perfect complement to nature's glory. As Claude Lalanne explains in her foreword, ""It took Peter nineteen years to transform this empty expanse into the garden it is today; nineteen years for him to fantasize, to dream, to find the perfect spot where every sculpture would be happy.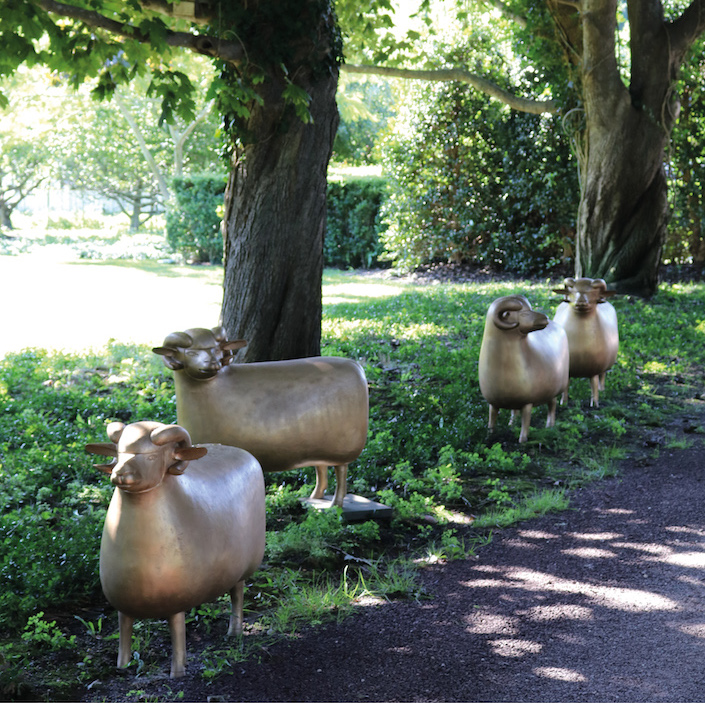 image by Peter Marino Architect; artwork ARS, NY/ADAGP, Paris