Celebrated interior designer Alex Papachristidis has a passion for beauty. Known for his timeless elegance and inventive creativity, his love for and knowledge of the decorative arts extends to all aspects of his life including setting the table! A fervent collector and avid traveler, his tabletops exude a personal, colorful and exuberant style. Tag along with me and Susanna Salk as we visit Alex in his glamorous New York City apartment to learn his tips for entertaining, how the table tells a story and why purple is the new neutral!
Alex's extensive collections aren't just for show. He believes in using what you love and own rather than relegating the "good stuff" to the depths of the cabinet. And with a warm and welcoming hospitality, his tabletops are an expression of both his passion for design as well as his close friends and family.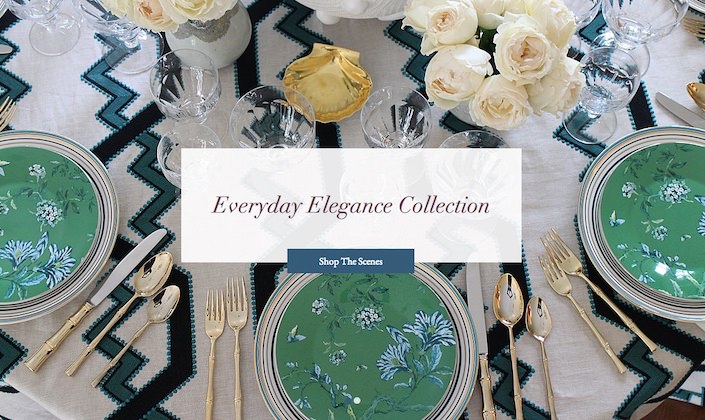 So it wasn't surprising that Alex has, with close friend and ARF Board President Lisa McCarthy, embarked on a new endeavor. Everyday Elegance is their way of sharing a mutual interest in entertaining and creating beautiful tablescapes. On the site and Instagram, you will find carefully curated and shopable scenes. Whether a beautiful celebration of spring/summer with In Full Bloom, below,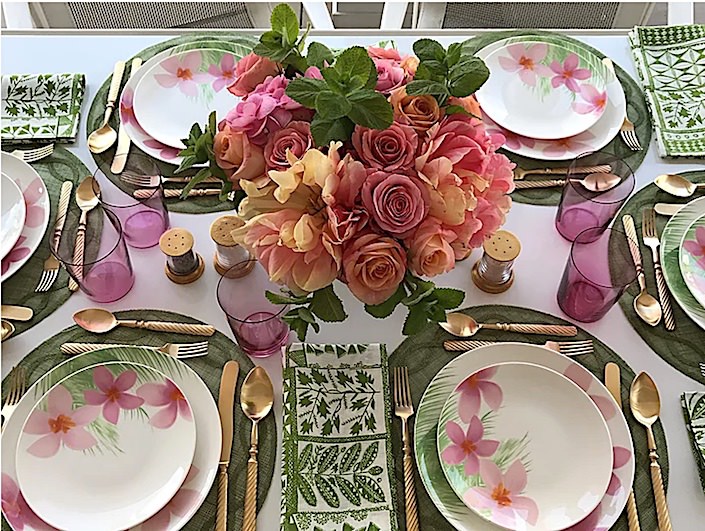 the bold tailored drama of Dinner at the Game Table, or more, you'll be able to bring home Alex's signature style for your own!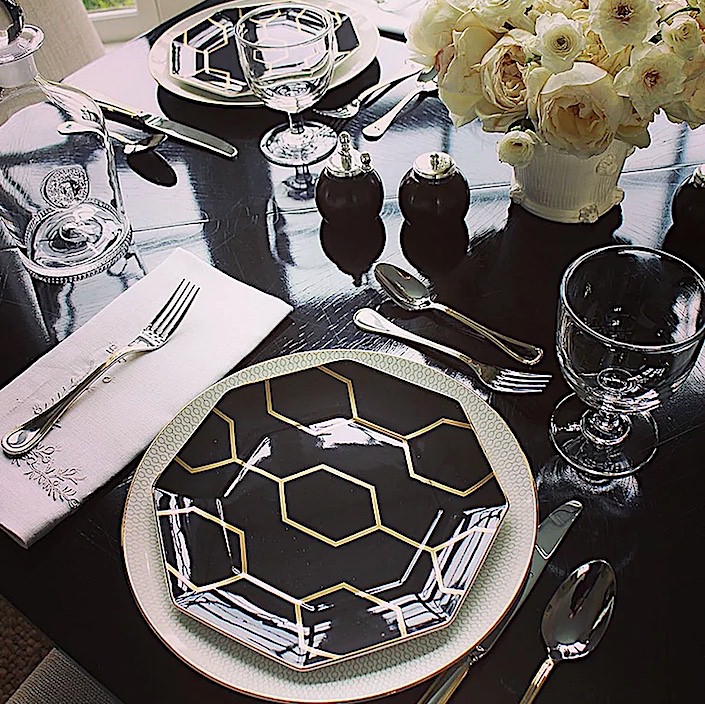 And a big thank you to Zezé for his magnificent floral centerpiece.His shop is an explosion of floral temptation. (And be sure to check out Christopher Spitzmiller's amazing gilded faux bois container).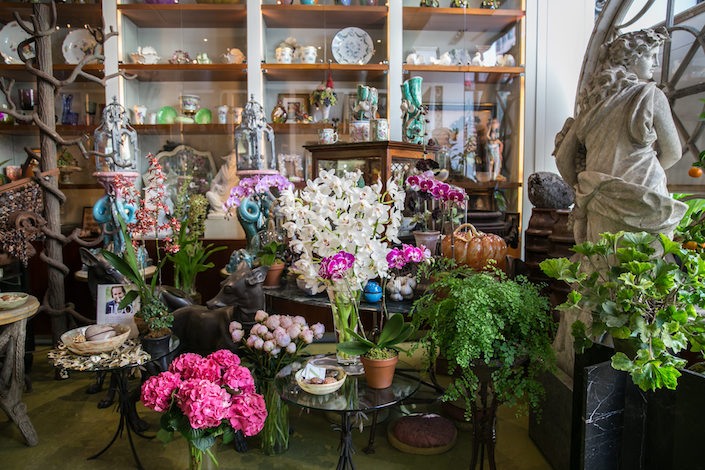 But mostly, thank you Alex for your exuberance and talent and to Scott and Teddy for their endless hospitality! For more of Alex's lifestyle, join us for a visit to his home in the Hamptons.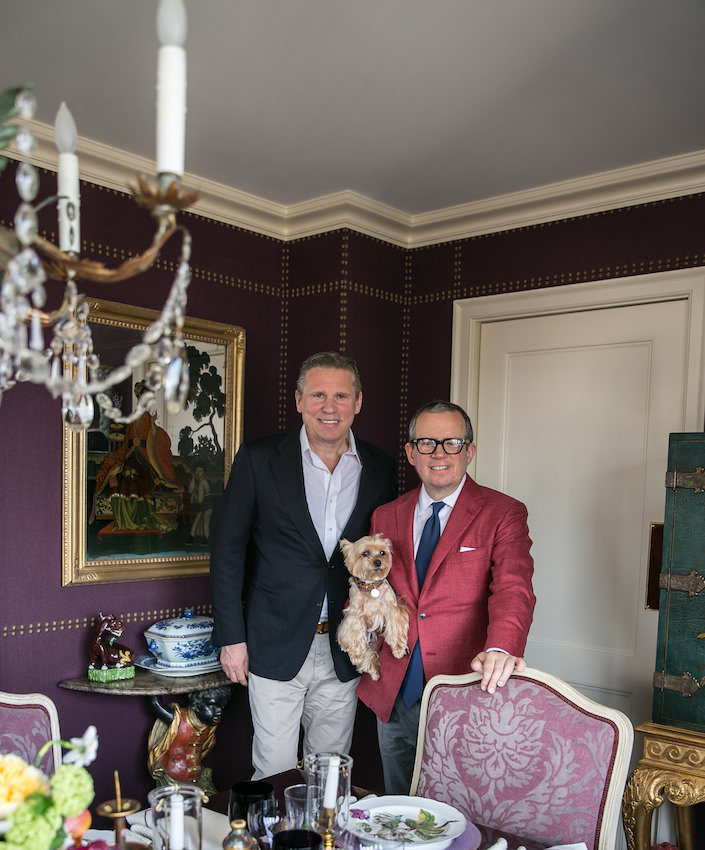 We can't wait to add a touch of purple to our tables and shop Everyday Elegance!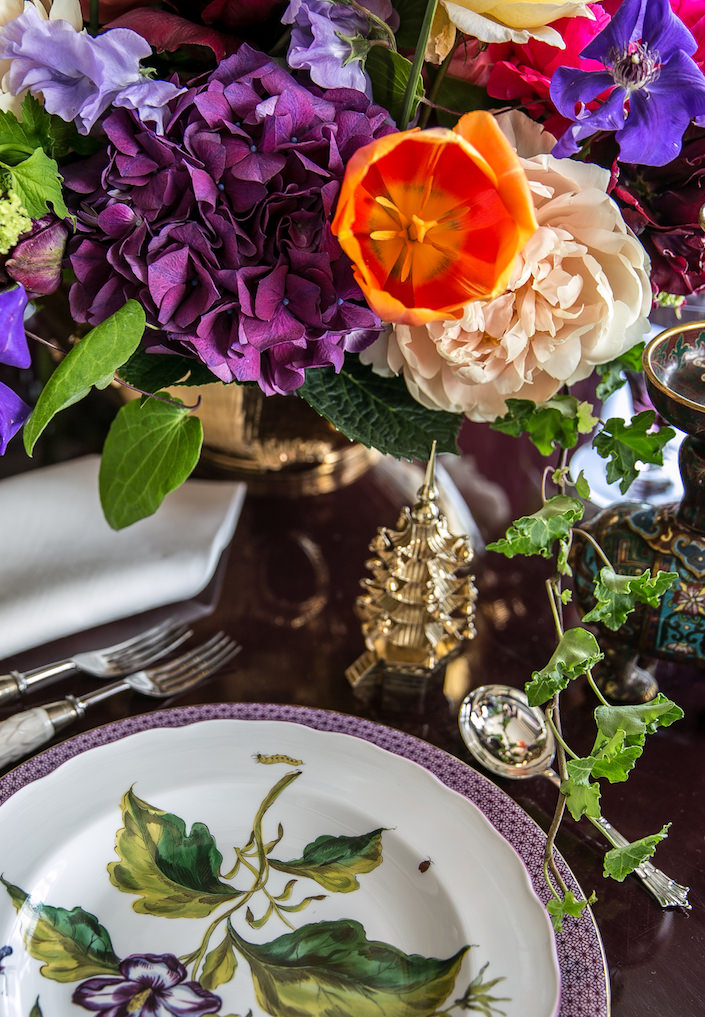 all photos of Alex's table by Stacey Bewkes for Quintessence