Classic shapes and materials, historical allusions and an abundant use of trim and appliqué are just some of the themes seen at High Point, reinforcing the fresh take on tradition that's been percolating in the world of interiors. Alexa Hampton's rooms at Hickory Chair were a knock-your-socks-off sophisticated ode to French mid-century design. Clearly the result of an educated and experienced eye, her spectacular take on tradition was a rich and saturated mix of color, texture and pattern.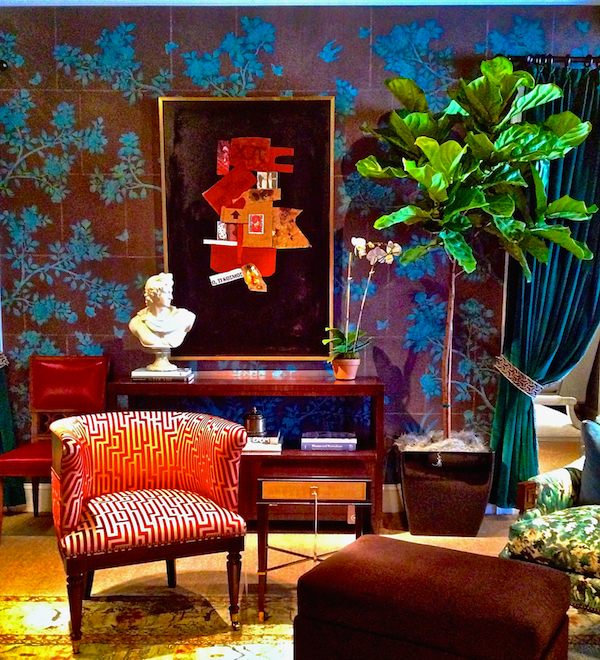 Set against a gorgeous Gracie wallpaper, the rooms featured both new introductions and past favorites reimagined in new fabrics, trims or finishes (such as the sectional below, updated with red buttoned tufting). And the pièce de résistance? All the artwork was created by Alexa herself.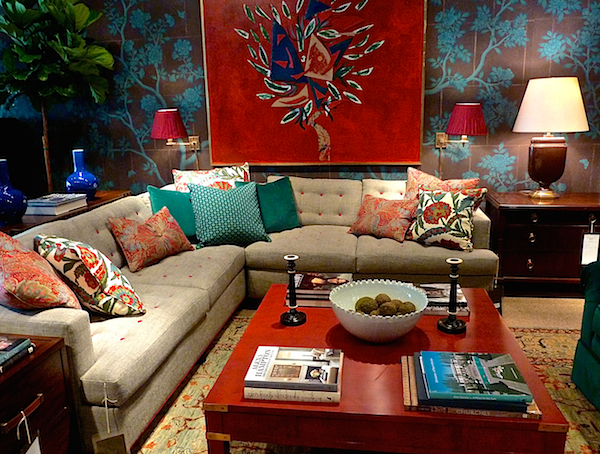 Charlotte Moss is no stranger to traditional details. Additions to her collection at Century include the charming Augusta chaise, below, clad in Carlton V's Meadow, supporting my pick of florals as a design trend for 2014.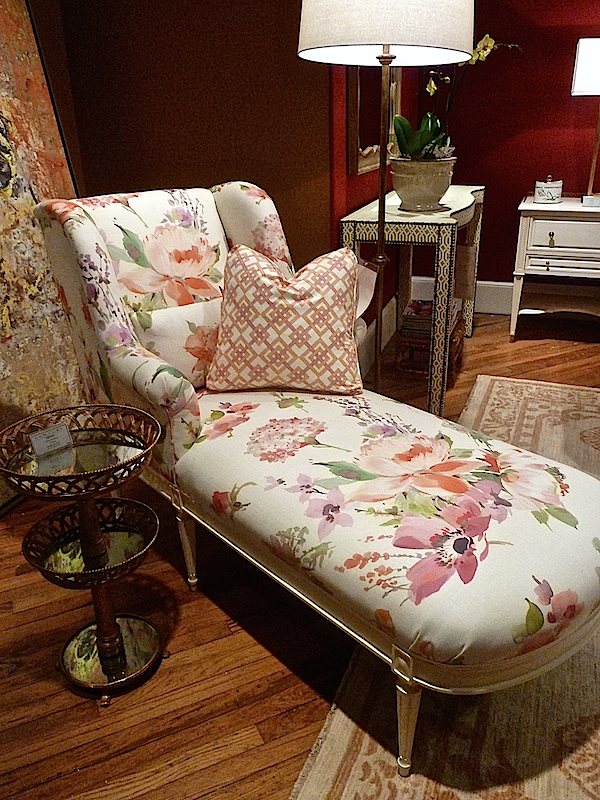 On Charlotte's new iteration of her Atlanta bed, it is especially fresh paired with beautiful Leontine linens.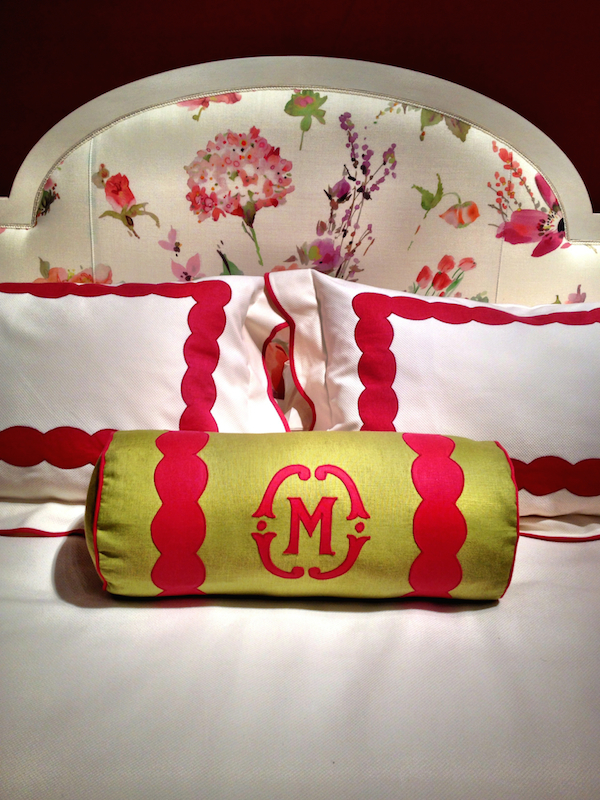 It's the scale of this traditional floral at Pearson, that gives it a modern twist. Traveling to the best textile shows around the world, VP of Design Jennifer McConnell scowers the market for unique finds to add to the line.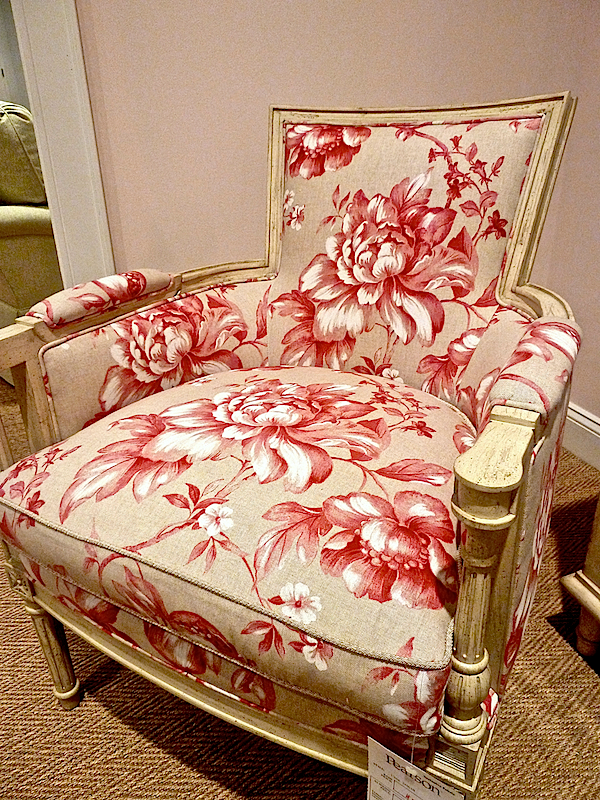 CR Laine, one of my sponsors this market, created a colorful spin on classic chinoiserie in their street front window. Throughout their showroom, they showed a plethora of ways to incorporate traditional inspiration into their color infused vignettes.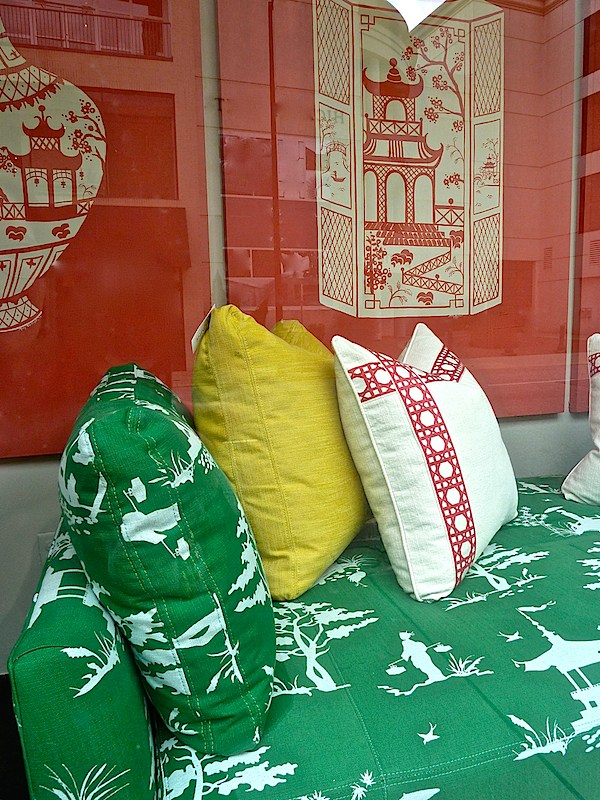 Their signature use of color, assisted by VP Holly Blalock's inventive merchandising, yielded upbeat vignettes with layered visual interest, including a strong showing for the Tilton Fenwick fabrics for Duralee (the peacock Paulla below). We'll be back to revisit them soon.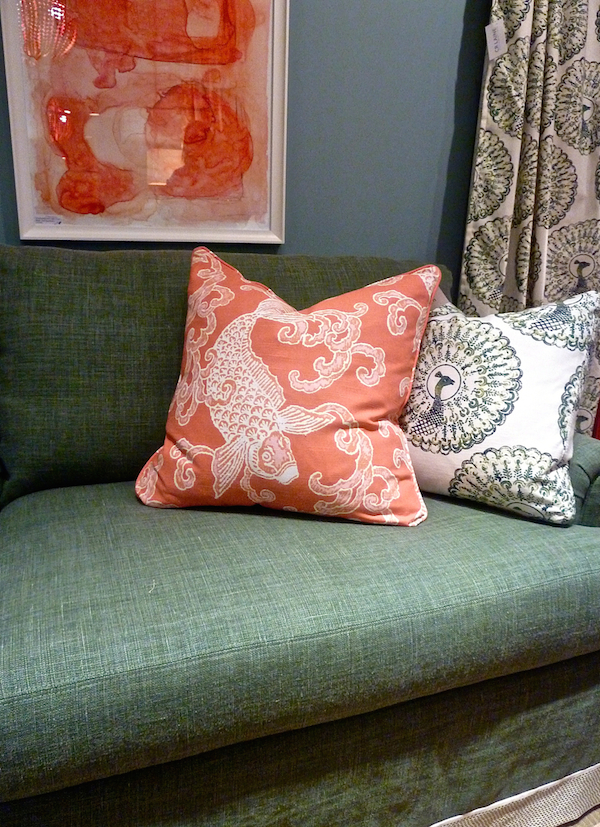 The classic greek key was a popular motif at market. It exploded on Barclay Butera's  Brigitte credenza for Highland House .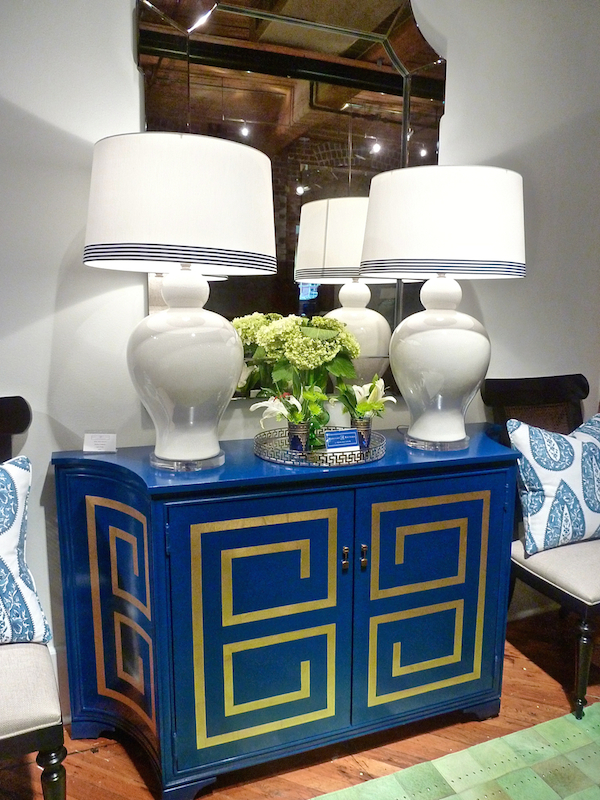 I loved this clever door detail at Wesley Hall. The greek key tape anchors this winning combination of color, texture and pattern.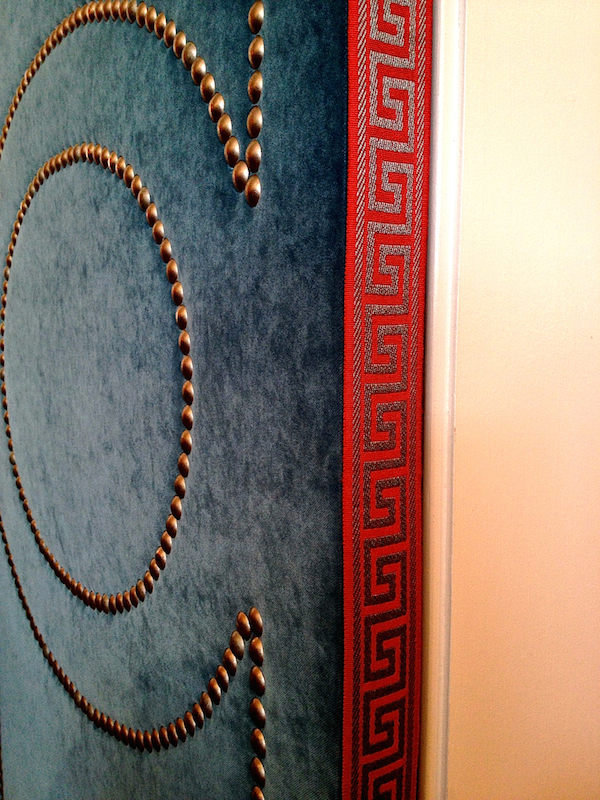 And the greek key goes glam on this 70's retro inspired brass coffee table at Bernhardt.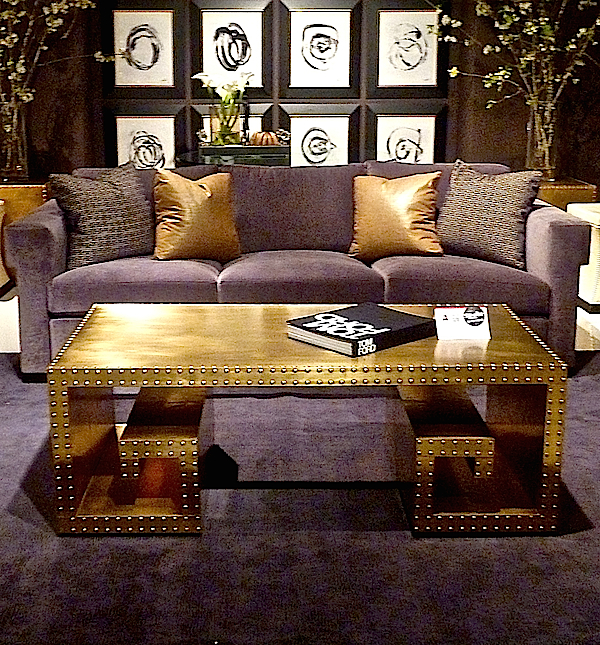 Thibaut's Mykonos Key skews classic yet contemporary on their Bellwood bench.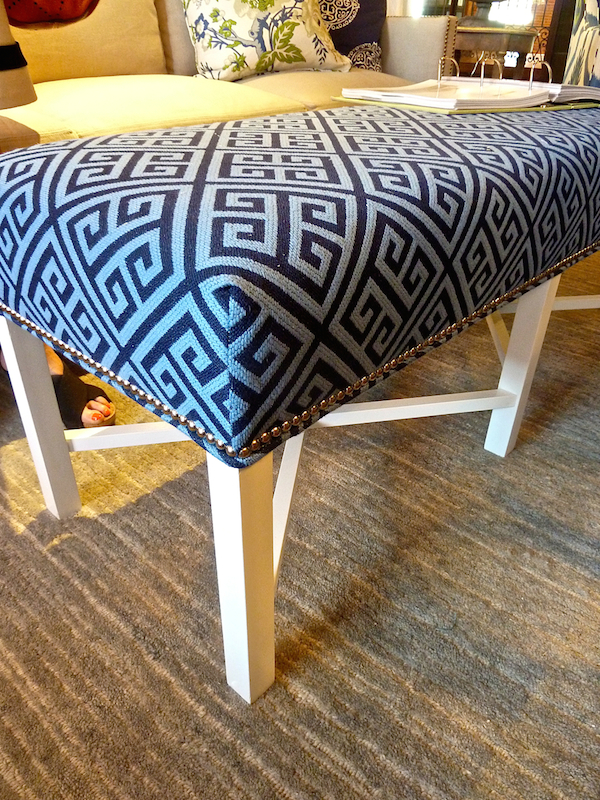 Tonight is the Lenox Hill Neighborhood House Spring Gala sponsored by Veranda magazine so I'll be taking a break from High Point to bring you the tabletop news from this annual favorite event.