It was a Spring Affair at the Lenox Hill Neighborhood House Gala Wednesday night as designers presented their visions for the theme at 50 spectacularly decorated tables. Honoring Thomas Edelman, long term board president of the well respected and popular nonprofit, media sponsor Veranda chose a well rounded list of distinguished designers, with editor-in-chief Clinton Smith and design and decoration editor Carolyn Englefield serving as two of the Design Chairs. Designer Lindsey Coral Harper, also a Design Chair, created a table honoring Tony Duquette's More is More philosophy.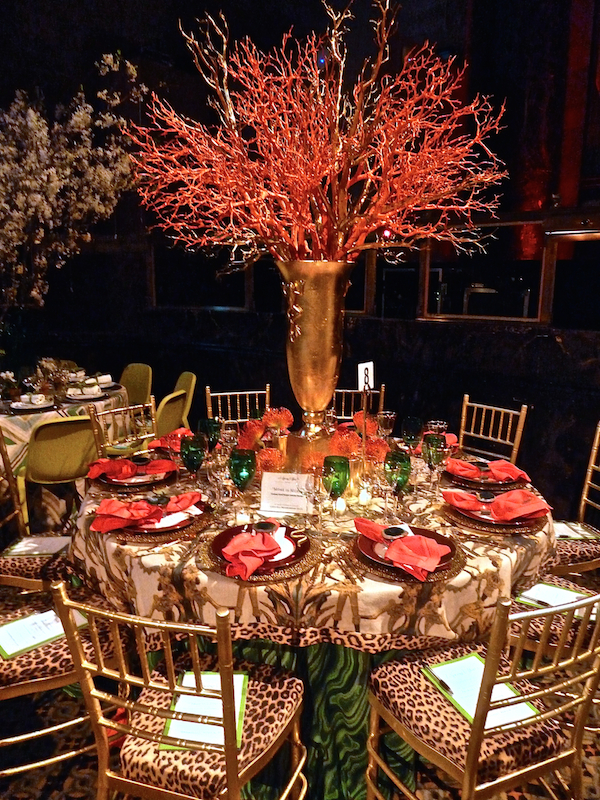 Incorporating many of Duquette's signature elements, Jim Thompson's decorative Duquetterie fabric was the table topper over a fabulous malachite skirt and leopard chair cushions. A closer look reveals geode napkin rings and a menagerie of slithering gold lizards.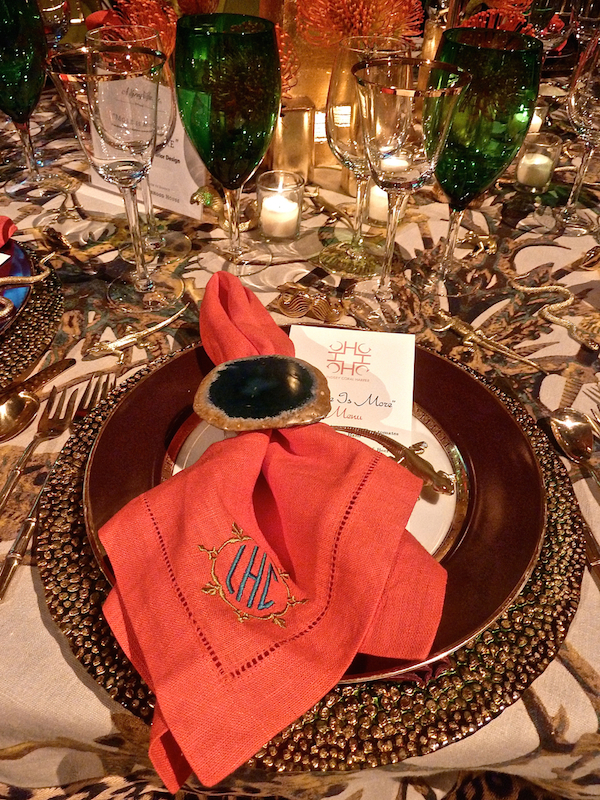 Design chair and antiques dealer David Duncan presented two tables. This colorful one celebrated the festival of Holi, ushering in spring in the city of Jaipur, with an impressive mirrored mosaic winged horse from Rajasthan from Duncan's collection and a beautiful Indian textile used as tablecloth.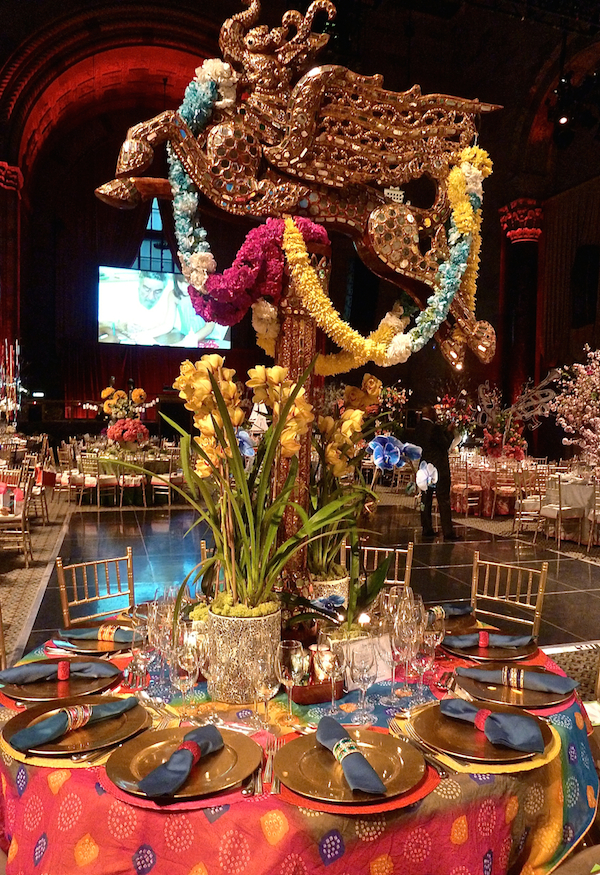 His second table, entitled le Printemps dans le Vieux Carré, was a more classic and elegant ode to the Big Easy.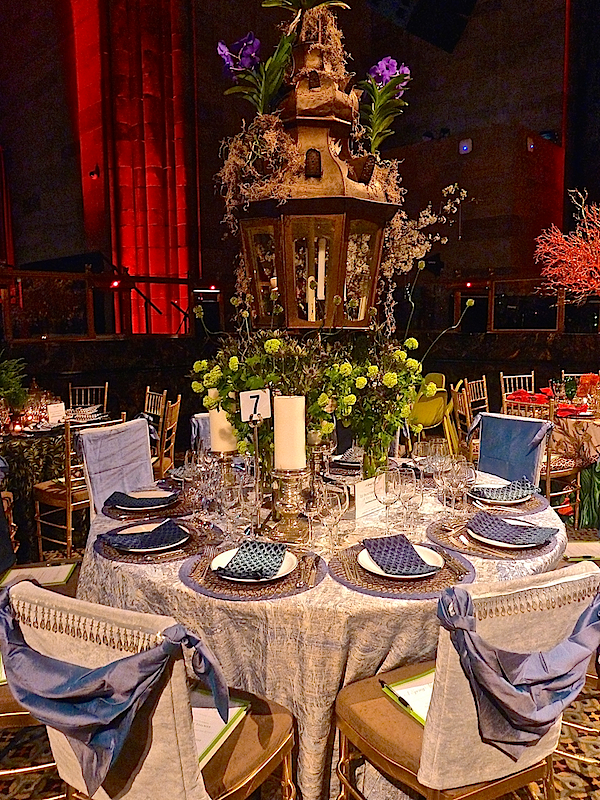 Blue set the tone with glints of silver.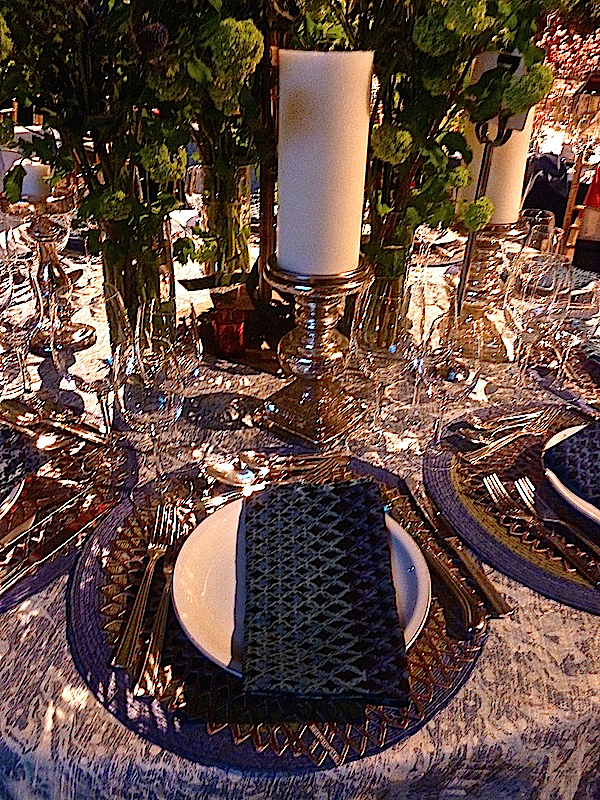 Final Design Chair, ceramic artist Christopher Spitzmiller, inspired by the poultry pets at his country place, Clove Brook Farm, cleverly titled his table Spring Chicken. Next to eggs from the farm, he added whimsical touches to his stylish table. Red chicken balloons hovered above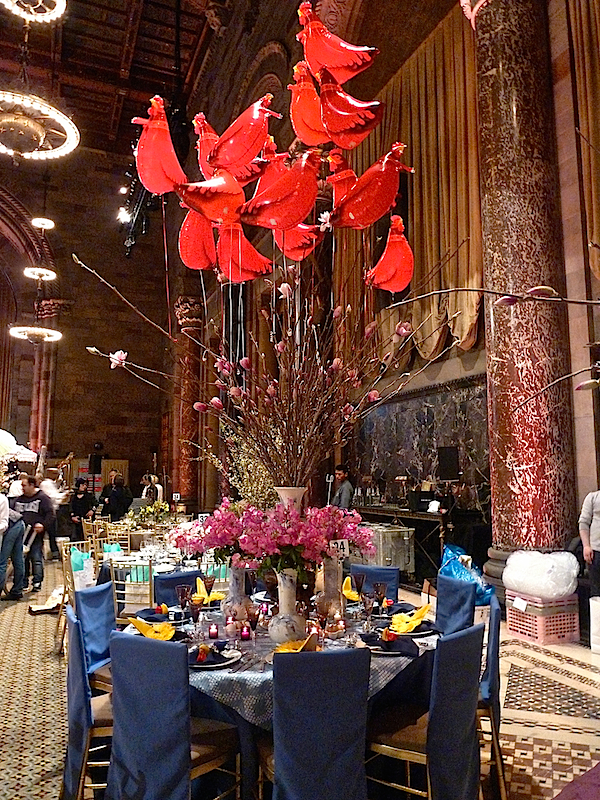 and chicken noses were placed at the men's seats while women received beaked masks.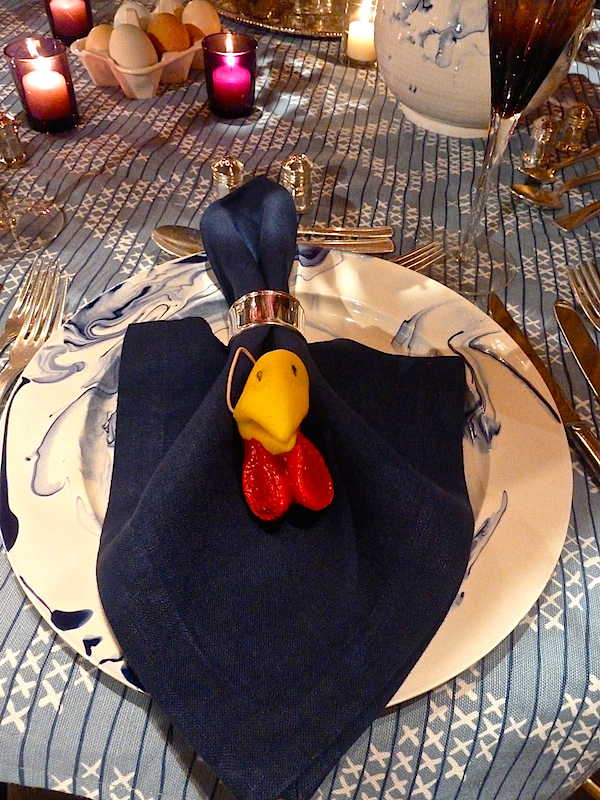 His covetable new hand-made marbleized plates and vases were the crowning glory.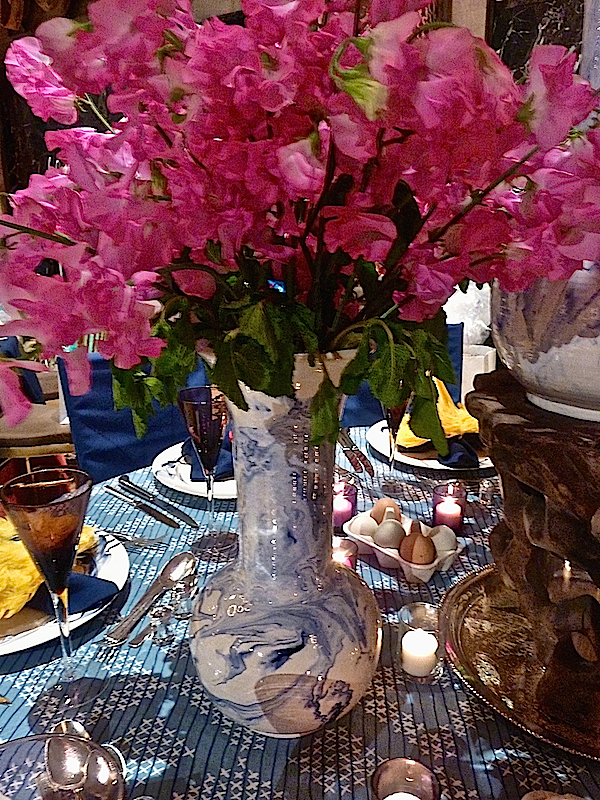 Nearby, Jamie Creel and Marco Scarani of Creel & Gow also used marbleized plates, made for them in Paris, on top of a very pretty Lisa Fine blue and white fabric. Oversized ceramic animals from Amsterdam served as centerpiece.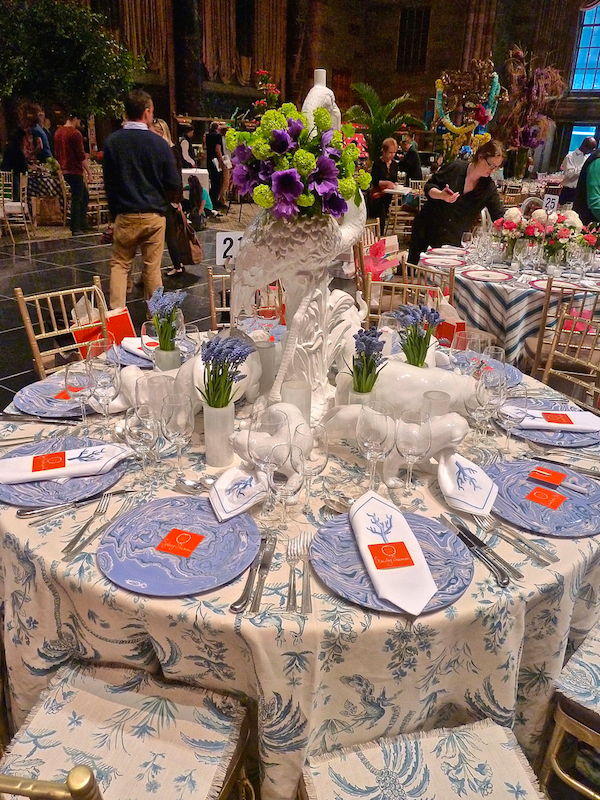 And needless to say, I loved the blue and orange.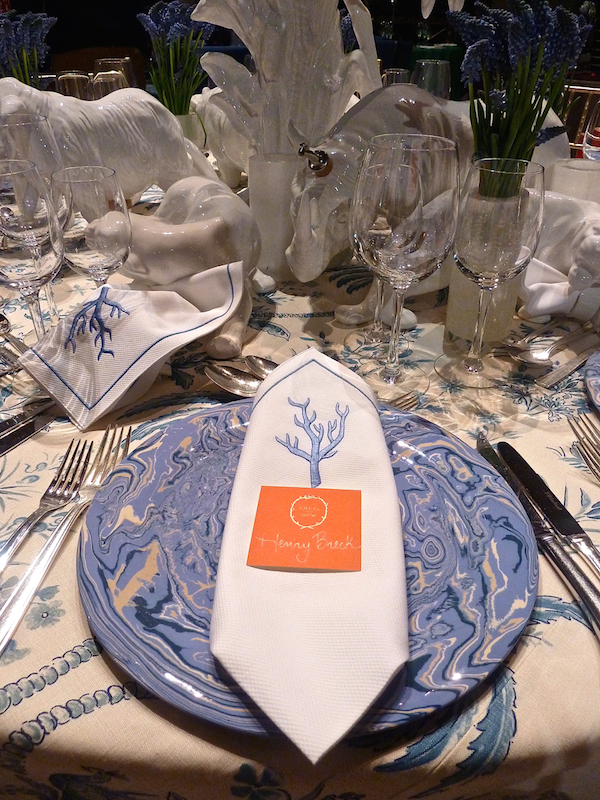 Carolina Irving, the new creative director of Oscar de la Renta Home, designed a stunning ode to spring around the firm's new collection in collaboration with the New York Botanical Garden. Susanna Salk and I filmed Carolina with floral and event designer Raul Avila as they prepared their table. Look for that behind-the-scenes video coming soon!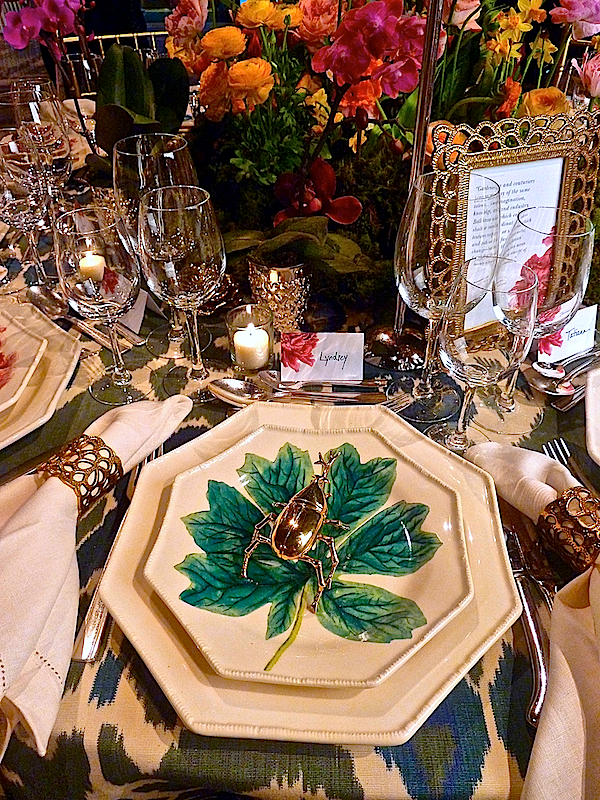 And stop back next time for more from the Lenox Hill Neighborhood House Gala and High Point.