This year the New York School of Interior Design celebrates its centennial. Since 1916, it has been providing students of all ages with the education needed for a career in interior design. From its inception as a Home Study Course in the Decorative Arts, the school has grown into its current status as one of the top five interior design schools in the United States. An impressive alumni list and a high employment rate (92% for undergraduates and 94% for graduate students) enhance its ranking as a global leader in interior design education.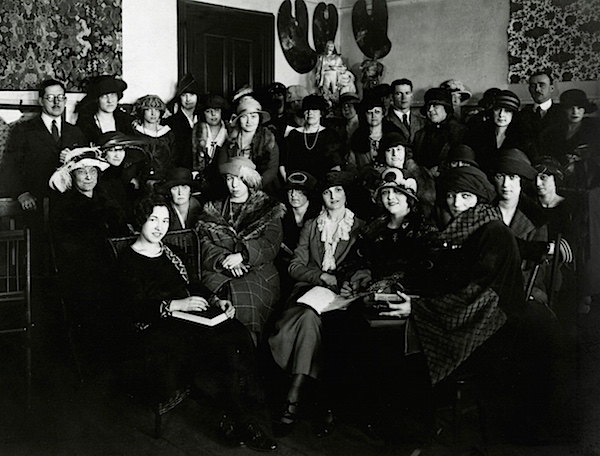 Robust programs, from summer courses for pre-college teens, to a joint master's program with Sotheby's Institute of Art and an Institute for Continuing and Professional Studies including Online Learning, offer opportunities for a wide range of diverse students at all stages in their careers. Throughout 2016, there will be a multitude of events documenting the school's 100 years of leadership in the industry, starting with a current exhibition featuring the work of over 30 alumni, from well known established designers to recent graduates – a few examples below.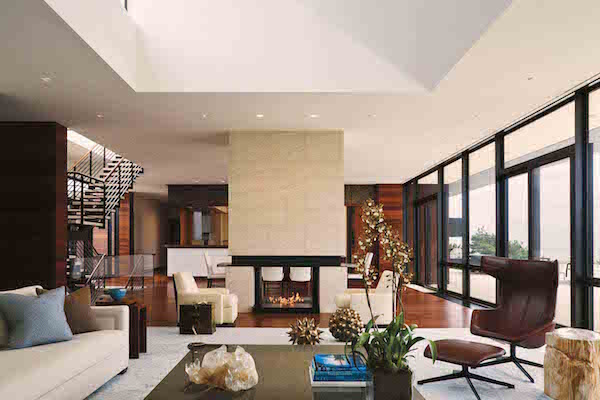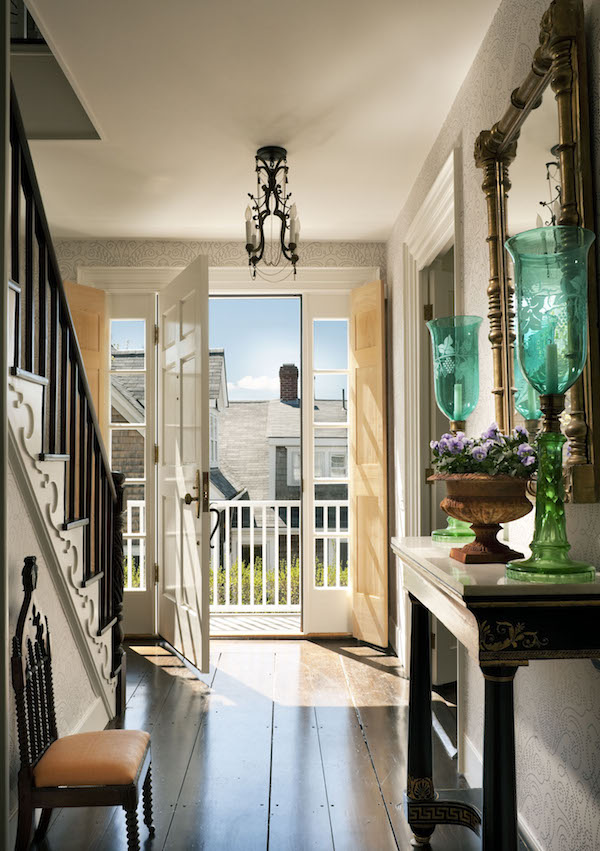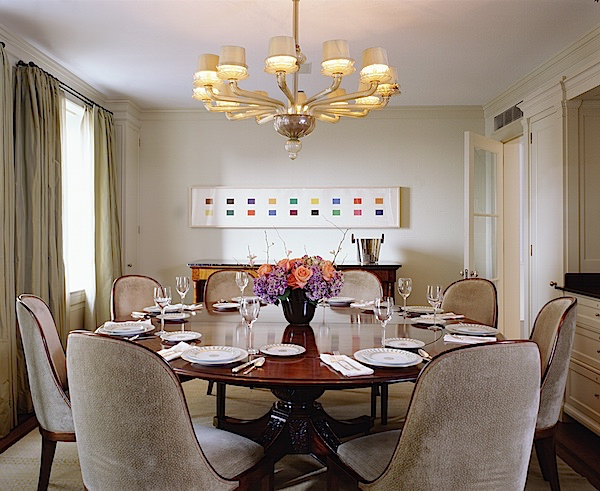 photos above courtesy of NYSID
Last week was the school's annual gala, this year also celebrating the New York School of Interior Design's centennial. Cipriani 25, in what was the original Cunard Building, was the spectacular setting for a festive evening of cocktails, dinner and awards.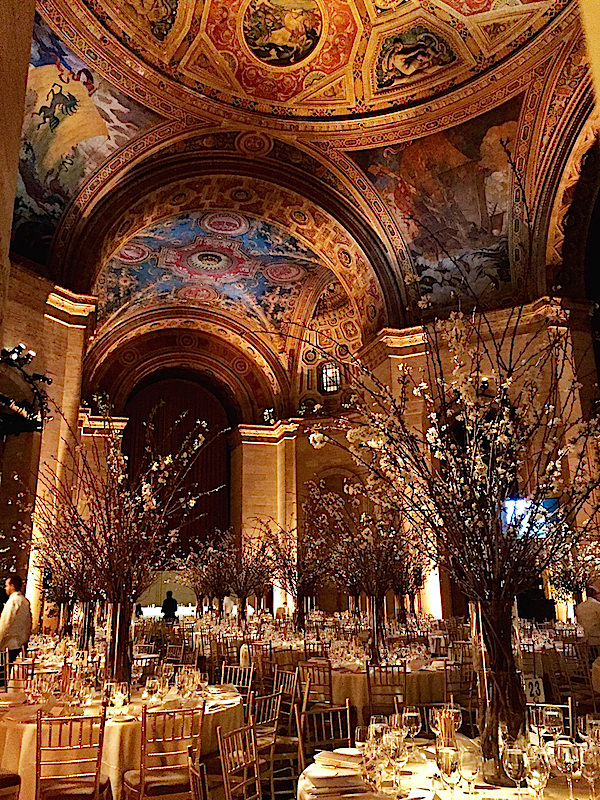 As Patricia M. Sovern, NYSID Chairman, described it in her opening remarks, the building is a temple of transatlantic travel. Built in 1921, the great hall features 65 foot high ceilings, amazing inlaid floors and incredible murals painted by Ezra Winter, depicting the golden age of travel. This neo-renaissance masterpiece was the perfect backdrop for celebrating both the honorees and 100 years of interior design at the NYSID.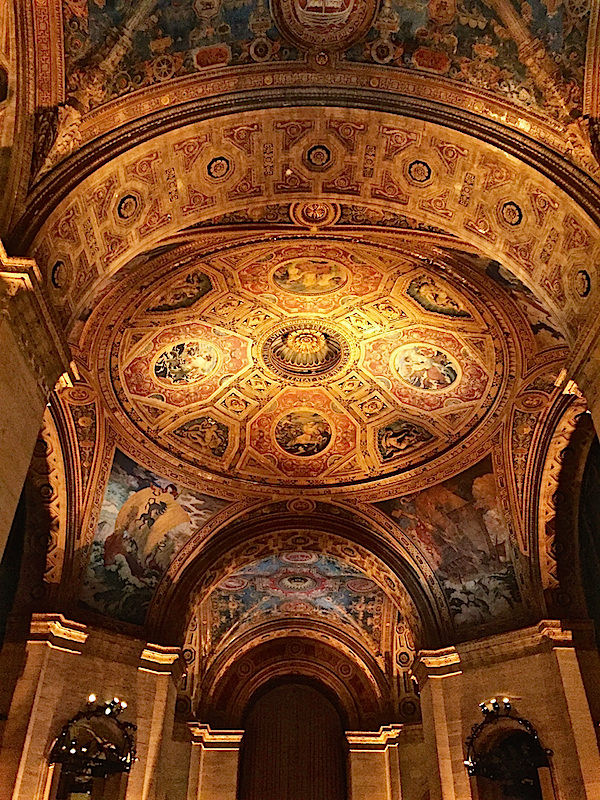 Here you get a good sense of the scale.
three photos above by Stacey Bewkes for Quintessence
The Albert Hadley Lifetime Achievement Award went to Ellie Cullman, whose distinguished 30 year career started, as she tells it, with a rejected screenplay. Many beautiful, layered, art-filled rooms later, she oversees the thriving firm that represents her passion for elegant, livable homes. Dinner co-chair Alexa Hampton presented the award with moments of predictable wit and humor. Below Ellie and Alexa with NYSID President David Sprouls.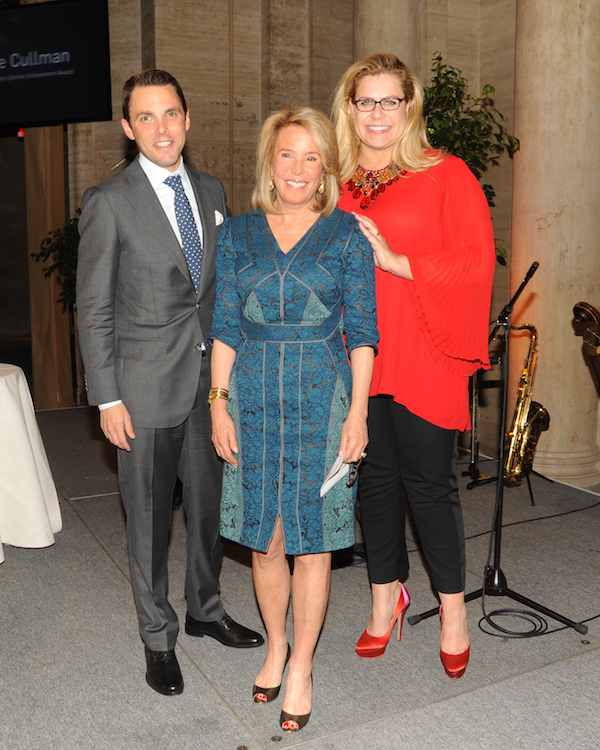 And below celebrating with her husband.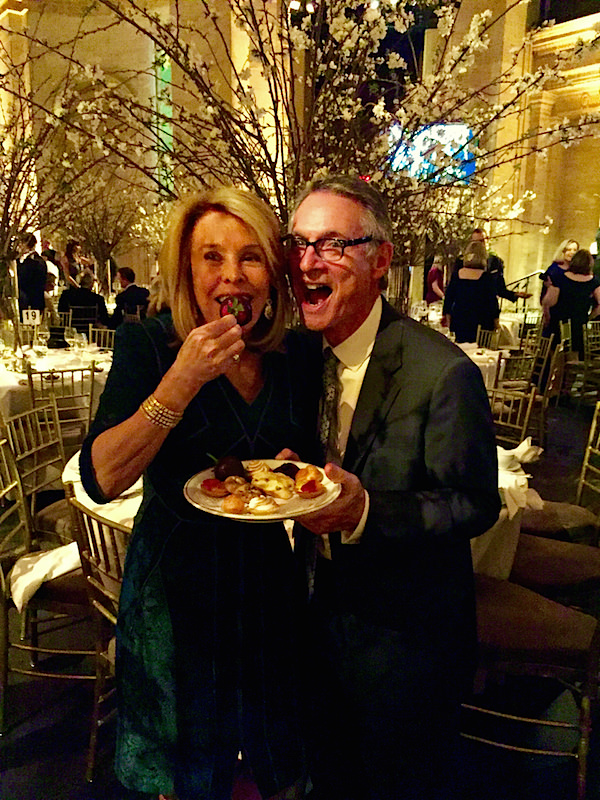 James Druckman, president and CEO of the New York Design Center, was the recipient of the inaugural NYSID Centennial Medal, designed by artist Michele Oka Doner, presented for achievement and commitment to the field and profession of interior design. Jim is not only president of one of the most prestigious sources for interior design, but has long been involved with major industry related charities, serving as the president of the Board of the Kips Bay Boys and Girls Club, and as a trustee of the Museum of the City of New York and the NYSID, among others. Below, Jim donning his medal with NYSID president David Sprouls and chairman Patricia Sovern.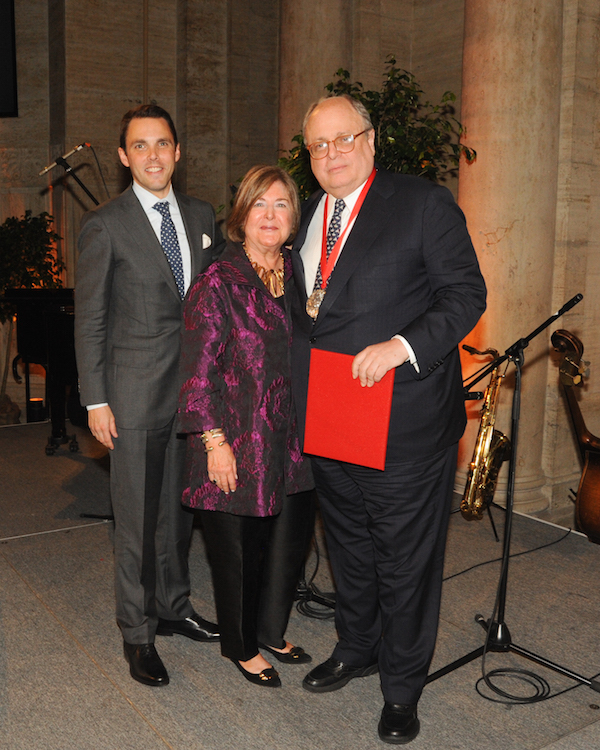 The Green Design Medal, presented for efforts to protect and support sustainability and green design, was awarded to Michael Phillips, President of Jamestown, LP. Jamestown has been responsible for such iconic properties as Chelsea Market in NYC and Industry City in Brooklyn's Sunset Park, both worth a visit. I have met Michael and heard him speak, and Jamestown's approach to developing sophisticated mixed use areas is impressive. They also have a charitable foundation which supports a wide range of green initiatives from alternative transportation to sustainable and local food production. Below, Michael, dinner co-chair and Hearst Design Group Editorial Director Newell Turner, who presented the award, and David Sprouls.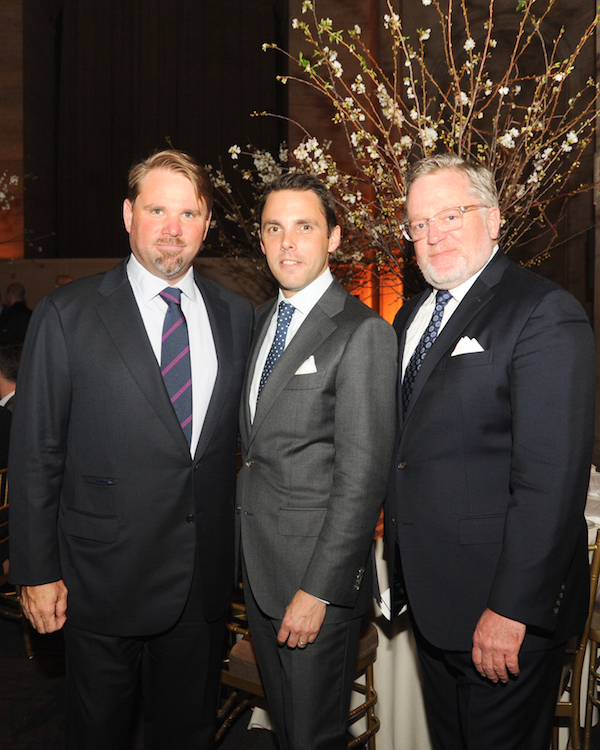 The final presentation, the Thomas N. Armstrong III Award in Landscape Design, was given to Deborah Nevins. Having founded her firm in 1991, Deborah has designed breathtaking landscapes from New York to Athens. With both commercial and residential work in her portfolio, Deborah is known for her sophisticated and sustainable approach to the natural environment. Her worked has graced the pages of innumerable magazines and books often partnering with renowned architects throughout the country and world. Below with NYSID president David Sprouls.
photos of honorees (except for Ellie Cullman and husband) courtesy of BFA
Congratulations to all the honorees and to the New York School of Interior Design – here's to another 100 years of training the future of interior design.