So, I actually watched some of the Emmys last night. I'm not a big awards show person, but I have a soft spot for Jimmy Fallon (shown here with wife, producer Nancy Juvonen), so I tuned in for a bit.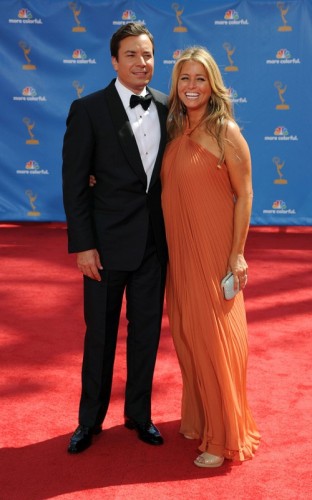 I think he is adorable – cute, funny, can sing and dance – what's not to like? I loved the fabulous opening segment which you can watch below
and the humorous lead-in songs he did – my husband actually thought it was really Elton John for a moment. And my eldest son, who was home, was happy because one of his favorite shows, Breaking Bad, won several awards. But of course I really wanted to check out what everyone was wearing. The big news on the fashion front is that Tina Fey, who frequently hasn't gotten it right in this category, finally nailed it. She looked absolutely beautiful in her stunning Oscar (de la Renta that is). I realize this is probably going to be critiqued as a controversial choice but I thought it was great – classic yet contemporary and a bit irreverent – just like her.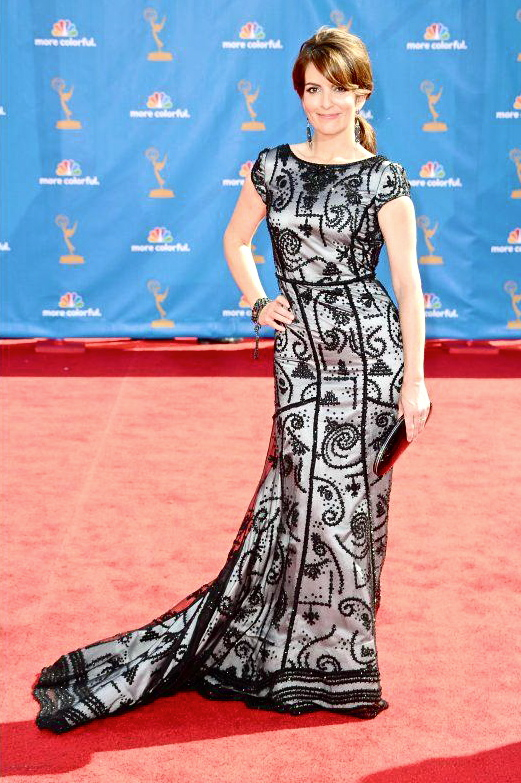 And the other actress I would like to single out is Claire Danes, who I thought looked stunning in her crystal adorned Armani Prive (but was it comfortable to sit in?) – understated elegance always gets top marks in my book.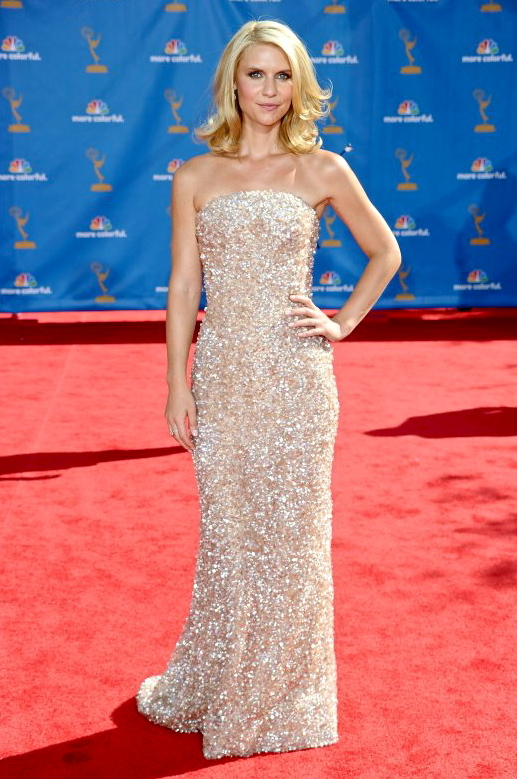 And I have to mention how beautiful so many actresses in the over 50 crowd looked (some in the over 60). Glenn Close looked lovely in her Rubin Singer dress – love the low key color – and also her casually chic hair.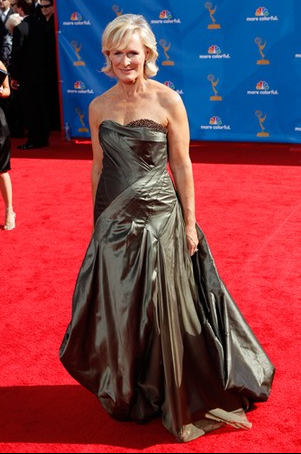 Susan Sarandon, didn't look any the worse since her split with Tim Robbins. Shown here with her daughter, Eva Amurri, she looks regal in her lovely Donna Karan. See what a difference good posture makes?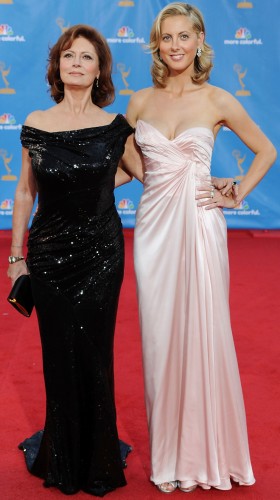 And even though she won't be 50 until January, the award in this category goes to Julia Louis Dreyfus. Can you believe how fantastic she looks? Normally I wouldn't be fan of the sheer panel, but this is the Emmys after all and the Narcisco Rodriguez dress, which showcases her amazing figure to perfection,  is actually understated and sexy at the same time – she is the quintessence of fit, fabulous and fifty (almost) !