The power of color is always well expressed in the annual House Beautiful color issue. And this year is no exception as Christopher Maya makes the September cover with a fashion inspired update of a classic New York City prewar apartment. Let me give you a sneak peek.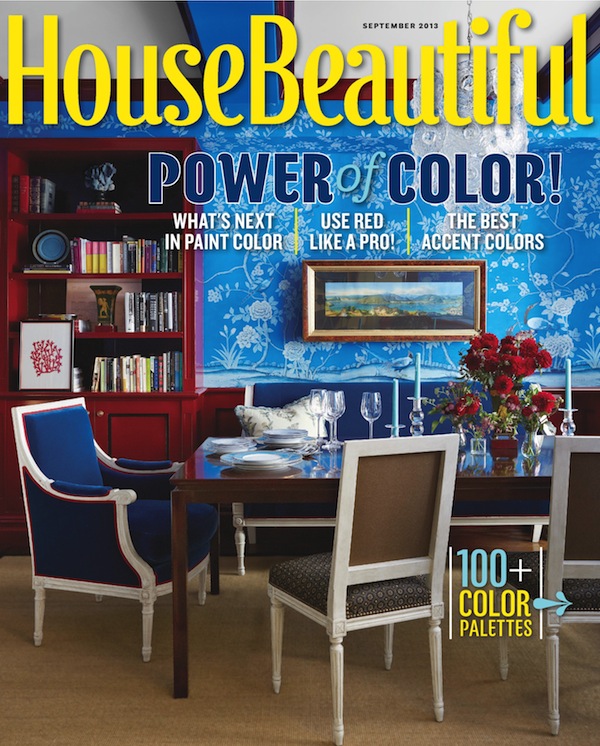 For a young family coming back to New York after ten years in London, Maya took his cue from a vintage fashion image marrying a cobalt blue gown and a classic red London phone booth. Using the dramatic combination of these hues, the designer melded the husband's more traditional tastes with the wife's more modern outlook for a lively apartment perfect for living and entertaining in style. The dining room, on the cover and in the vignette below, for example, fuses custom colored de Gournay Earlham wallpaper with red lacquered bookcases and trim. Old and new live happily together with classic Louis XVI chairs, an Edward Wormley table from the 40's and Vaughan's contemporary Verbier crystal chandelier.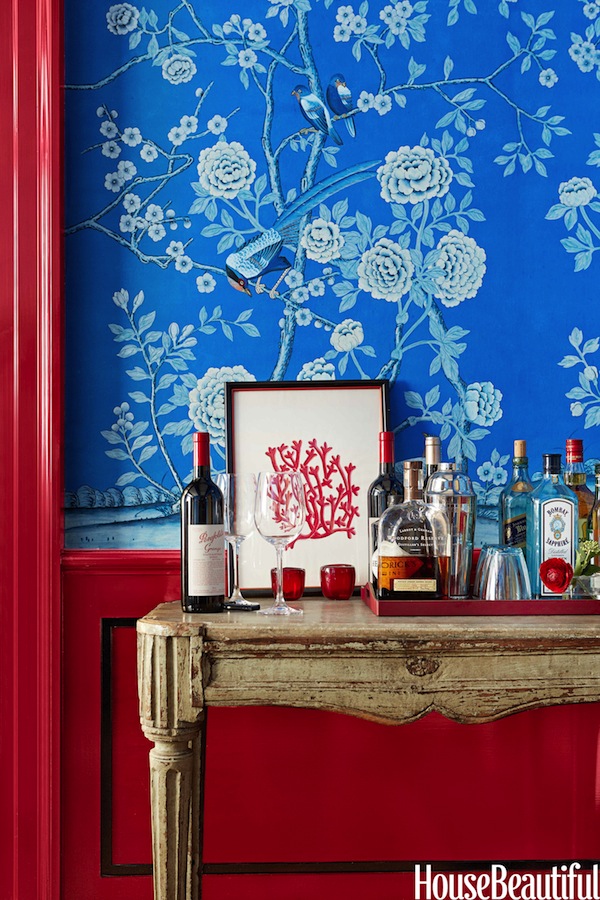 The husband professed a love of yellow so to incorporate the color in a welcoming and festive way, Maya painted the entry in wide horizontal stripes of Venetian plaster. Space is always at a premium in apartment living so Maya designed a foyer that includes a custom bench for storage and quick shoe changes, but is still stylish enough to accommodate extra tables for a dinner party.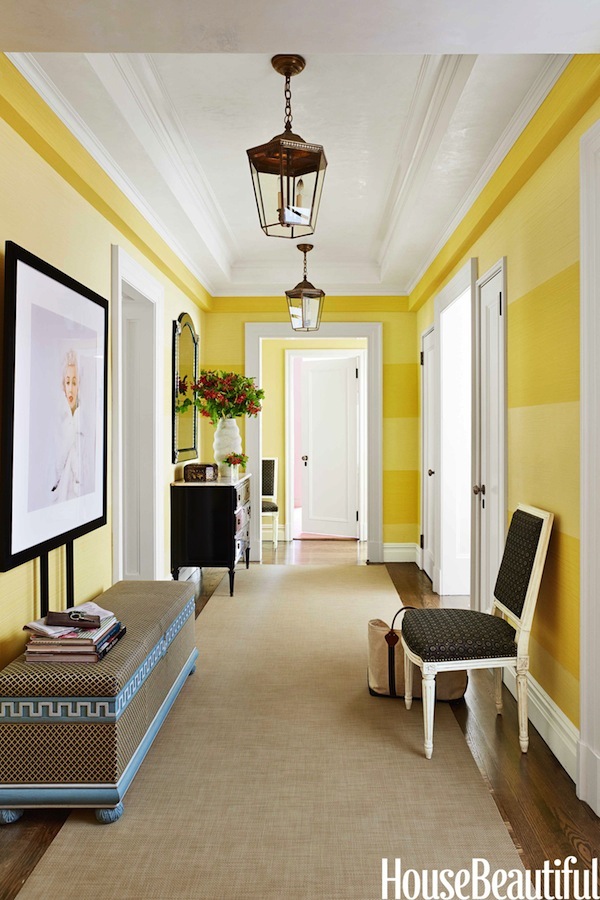 The hint of pale blue on the bench offers a glimpse of what is to come. An eclectic mix in  the living room successfully segues between the light and lively foyer and the fearless decor of the dining room. A bold red Villa Romo Bruge on the sofa and Yves Klein blue on the custom TV cabinet are tamed by the soft Rogers and Goffigon yellow linen stripe, gracious Robert Kime floral and suzani linens and elegant vintage Fortuny pillows.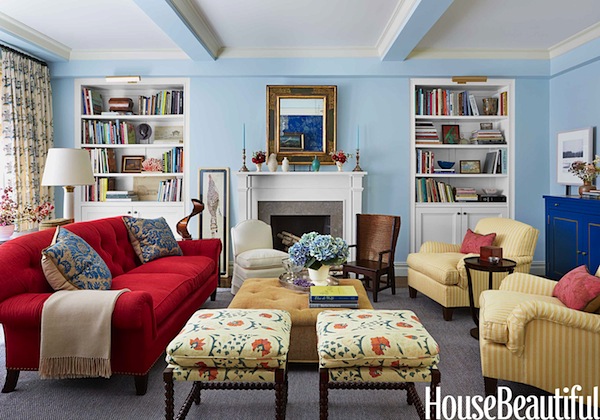 Pretty and practical meet in the pink-loving daughter's bedroom. Avery Boardman's daybed is a great piece to walk the line between sleeping and a spot to read and/or entertain playdates. Upholstered in Alan Campbell's Kells II, the raspberry offers a grow-into shade that still complements the clear pink of the walls. Handy built-ins offer additional storage and form a cozy nook lined with easy-to-clean beadboard that can cope with cupcake-tinged fingers.
all photos by Lucas Allen
I look forward to seeing the rest of the House Beautiful color stories coming soon!