Back in the spring I was honored to attend the annual gala benefit for the RISD Museum, celebrating their groundbreaking exhibit Artist Rebel Dandy: Men of Fashion (excellent companion volume below). It was such an incredible experience that I postponed writing about it until I had time to do all the research I felt befitted such an impressive evening and show. Well, of course such time never came and since the exhibit is only open through August 18, I needed to alert you readers now.

Organized by the RISD Museum Associates, and co-chaired by friend Sarah Gargano (below, right) and Katherine Glendinning (left), the spectacular evening was the culmination of months of industrious planning. Kudos to them and the Museum Associates, who, for over 60 years, have led in support of this prestigious institution.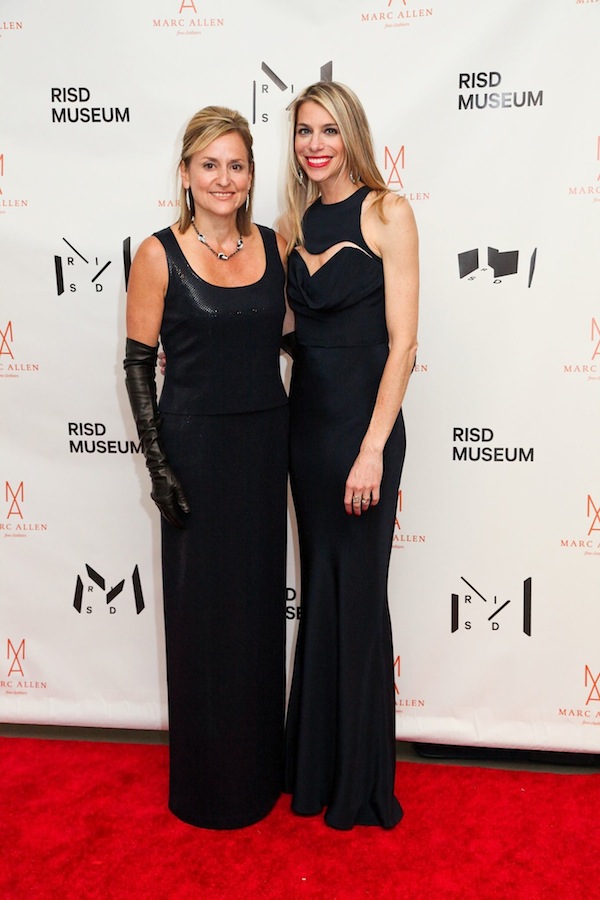 Special guest was fashion legend André Leon Talley, who held a book signing of his latest publication, Little Black Dress, in the afternoon and later that evening regaled guests with musings on the exhibit, the world of fashion and entertaining reminiscences of his time in the rollicking early 70s at RISD while earning his masters in French at Brown.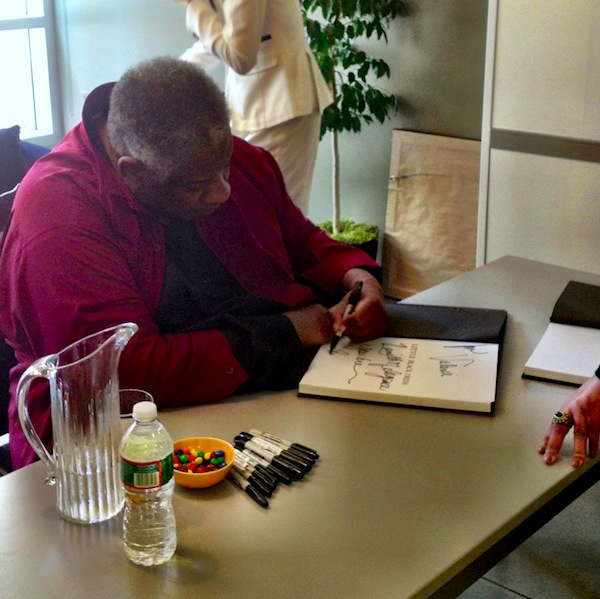 The exhibit itself is brilliant and thought provoking. Inspired by late RISD alumnus and painting professor Richard Merkin, a self proclaimed "professional dandy" whose bespoke clothing is shown next to his own work below, exhibit curators Kate Irvin (Head of the RISD Museum's Costume & Textiles Department) and Laurie Brewer explore the "enduring bond between identity, creativity and self-presentation."
photo by Erik Gould for the RISD Museum
Dealing with both personalities and history, the exhibit traces dandies from the likes of 19th century fashion icons Beau Brummell and Oscar Wilde (whose cotton shirt is in the show) to contemporary examples such as Patrick McDonald, below, and Hamish Bowles, all the while exploring "the place of the dandy in a cosmopolitan world across geography and time."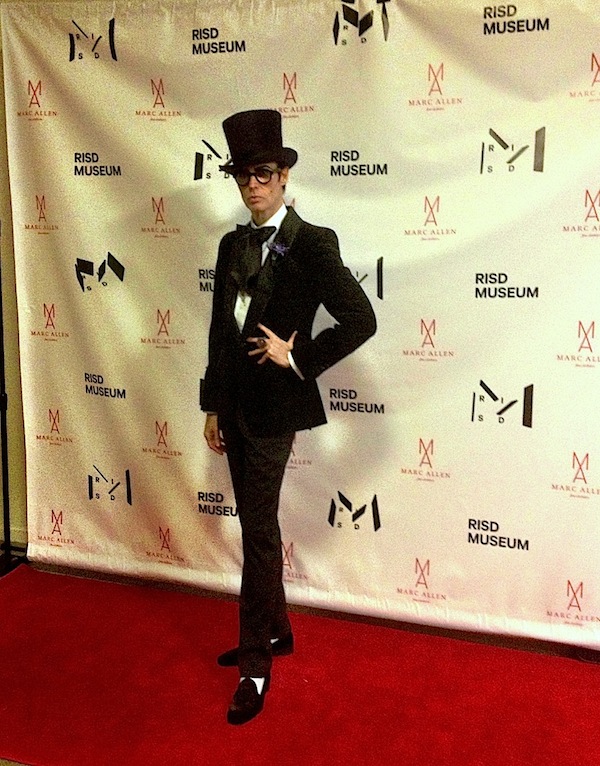 Over 200 objects examine the definition of the dandy and "the power of fashion and textiles as a male pursuit." An ambitious exhibit, it cross references themes of history, craftsmanship, portrayals of the dandy in art and literature and actual garments with categories of dandy personalities – historians, connoisseurs, revolutionaries, romantics and explorers. As Irvin and Brewer explain, "many perspectives meet and sometimes collide to illustrate the range of the dandy spectrum." A tartan suit worn by the Duke of Windsor, for example, is shown next to one owned by Dr. André Churchwell, the very dapper Associate Professor of Medicine at Vanderbilt University.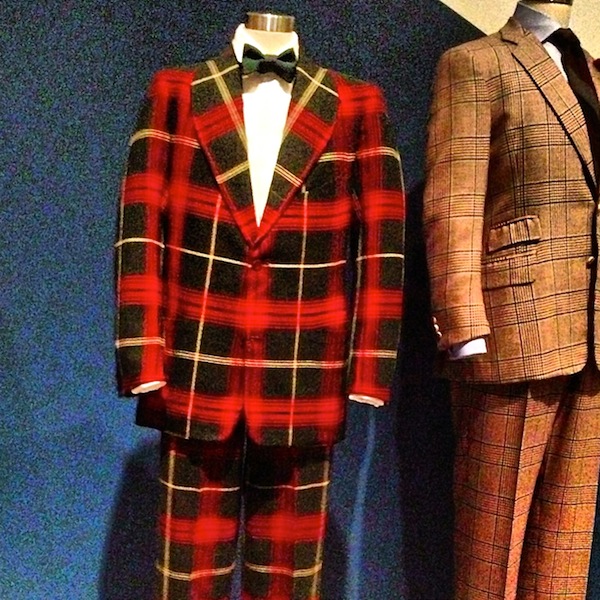 The evening was attended by a bevy of international luminaries exhibiting their dandy style. Below I caught the very elegant trio of writer Nathaniel Adams, Guy Hills of Dashing Tweeds with Hamish Bowles.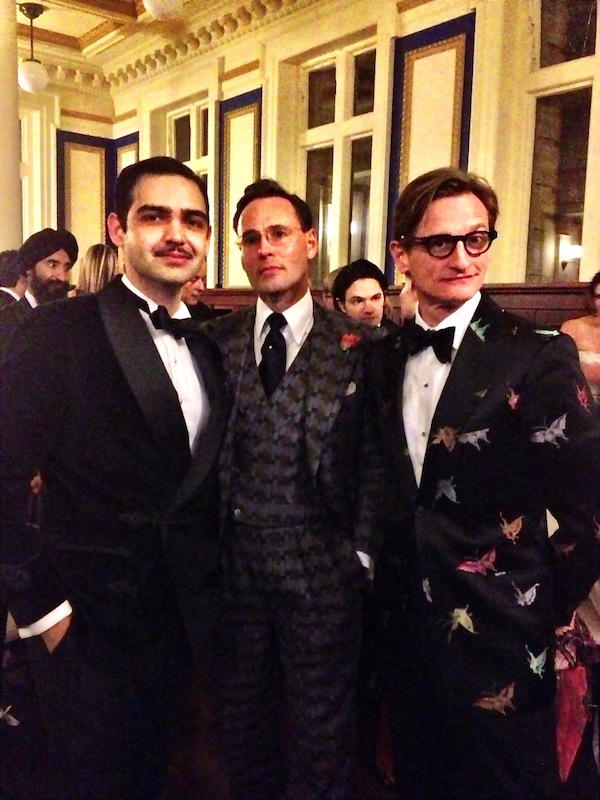 Hamish's jacket was an example of sartorial splendor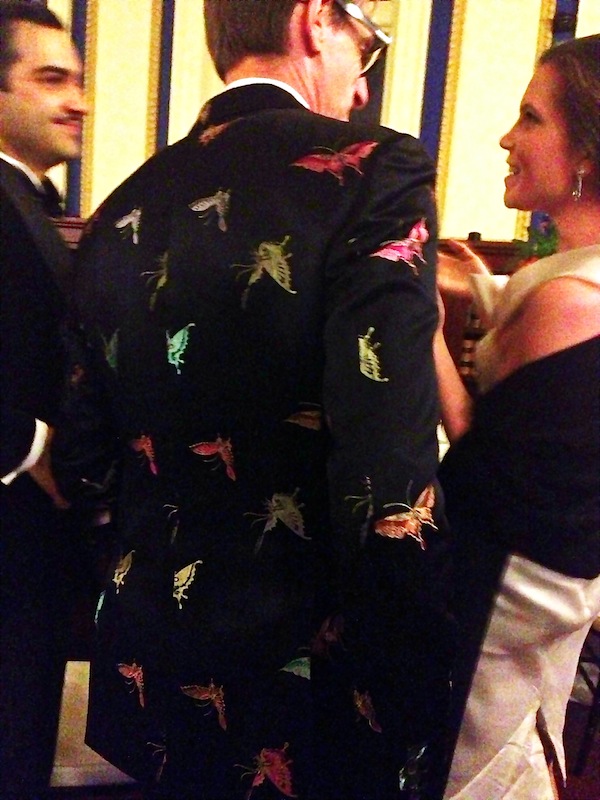 as was Guy's amazingly coordinated ensemble. I sat next to his Dashing Tweeds partner, textile designer Kirsty McDougall at dinner. They are a great example of a menswear brand expanding on the heritage of British tradition with innovative techniques and creative designs.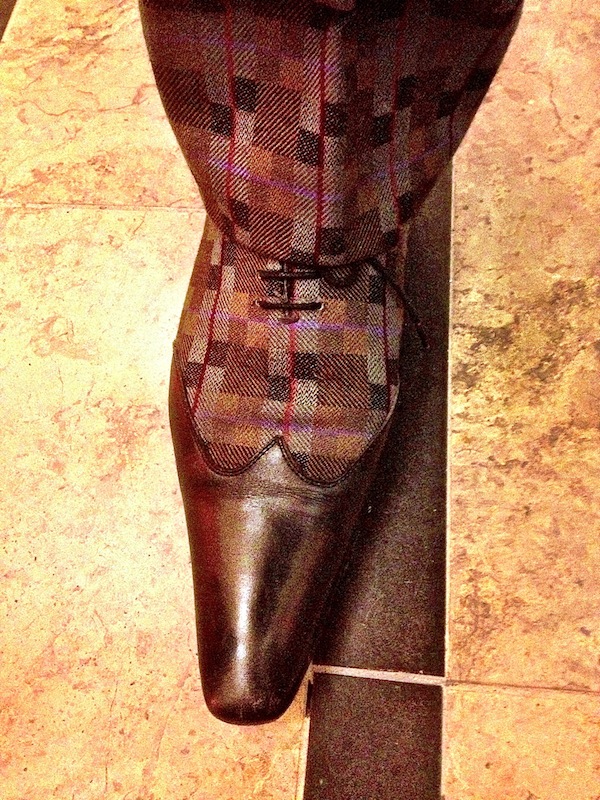 Photographer Iké Udé, whose amazing exotic technicolor photographs from his Sartorial Anarchy series are included in the Explorers section of the show, looked dashing with Leila Heller, whose eponymous gallery in NYC exhibits his work.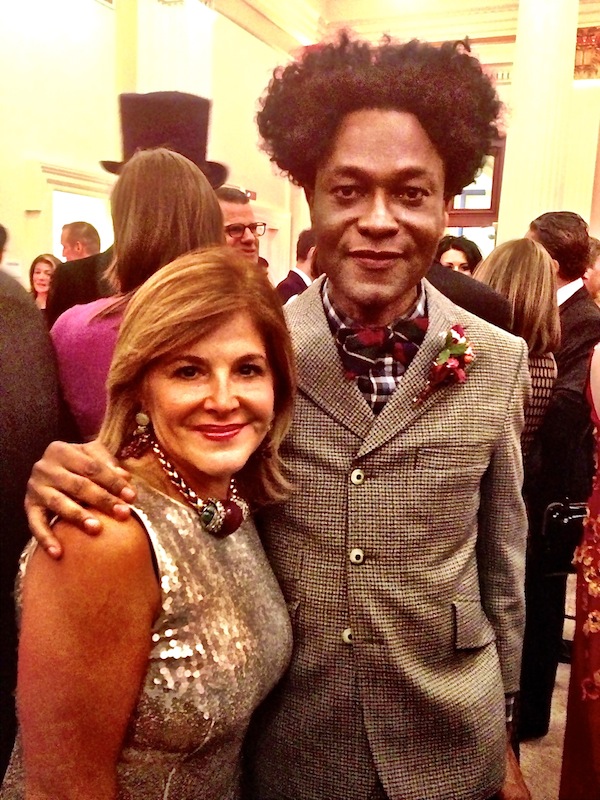 And just as André Leon Talley spoke of his formative years at Brown and RISD, it was a surprise confluence of connections for me, as Leila was a Brown classmate. And here we are flanking the distinguished Dr. Armand Versace, whose daughter Lisa was also with us in the art history department.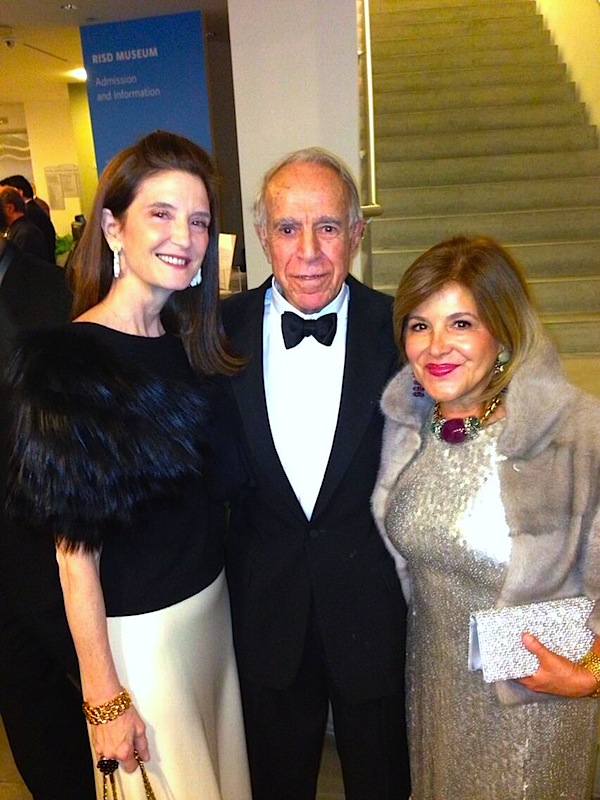 What an inspiring and enlightening evening. A true melding of art and fashion, the exhibit shows that the dandy is anything but a veneer of preened superficial perfection. The wide ranging examples are indeed artists and rebels, innovators using fashion as a fluid form of self expression. And for any who will be unable to attend the exhibit, the book of the same name is a most worthwhile purchase. Co-published with Yale University Press, the fully illustrated volume includes essays by curators Irvin and Brewer as well as a preface by designer Thom Browne and pieces by 15 additional writers such as  Patti Smith and Scott Schuman of The Sartorialist.