It's been a busy week in these parts as my youngest prepares to go off to school. In the midst of shopping and packing for her new school experience, I was delighted to learn something new this week as well. I actually discovered the beautiful Ananbô panoramic wallpapers a while back but when I accidentally revisited them this week, I took that as a sign it was time to share. Taking inspiration from the past, the papers are painted entirely by hand, then scanned and printed in their Bordeaux workshops.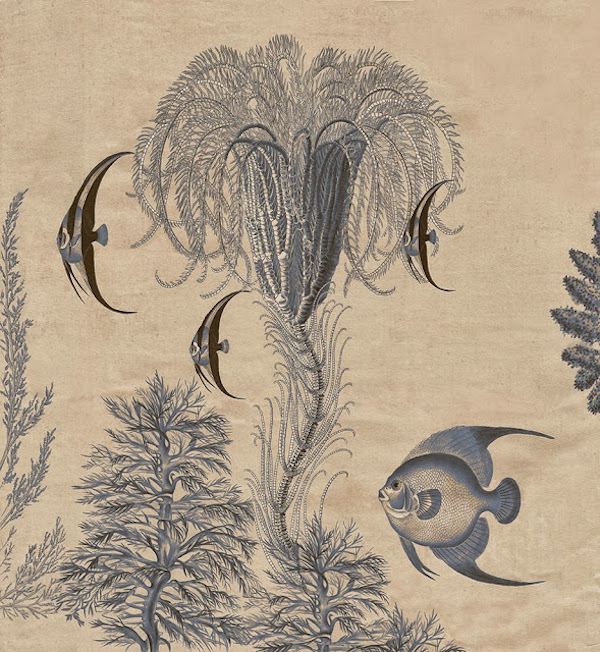 The results are reminiscent of classic 18th century landscape painting. Whether the chic monochromatic appeal of grisaille as in this Scène d'Orient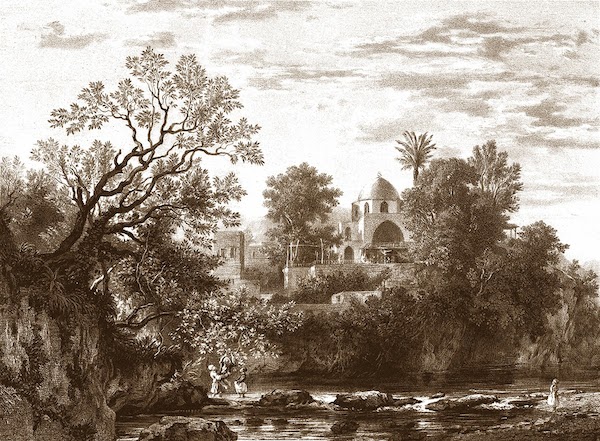 and Campaign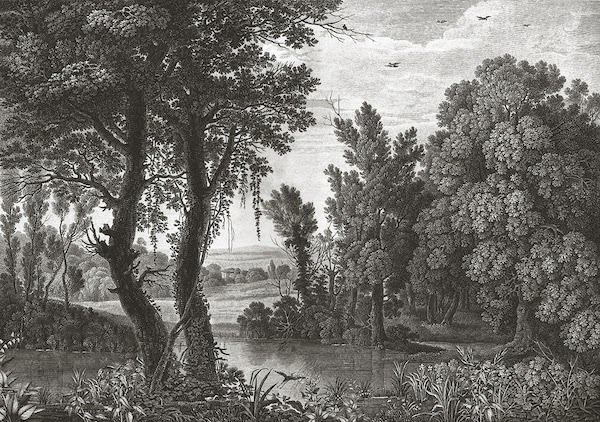 or the colorful landscape of Lake,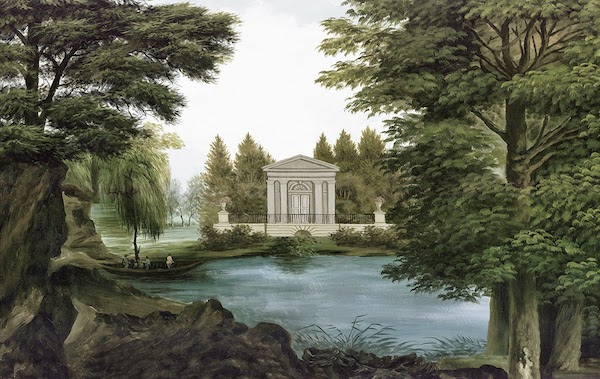 or the exotic appeal of Bengale,

you can be assured they will enhance any style environment. Campaign adds so much depth and detail to this rustic chic vignette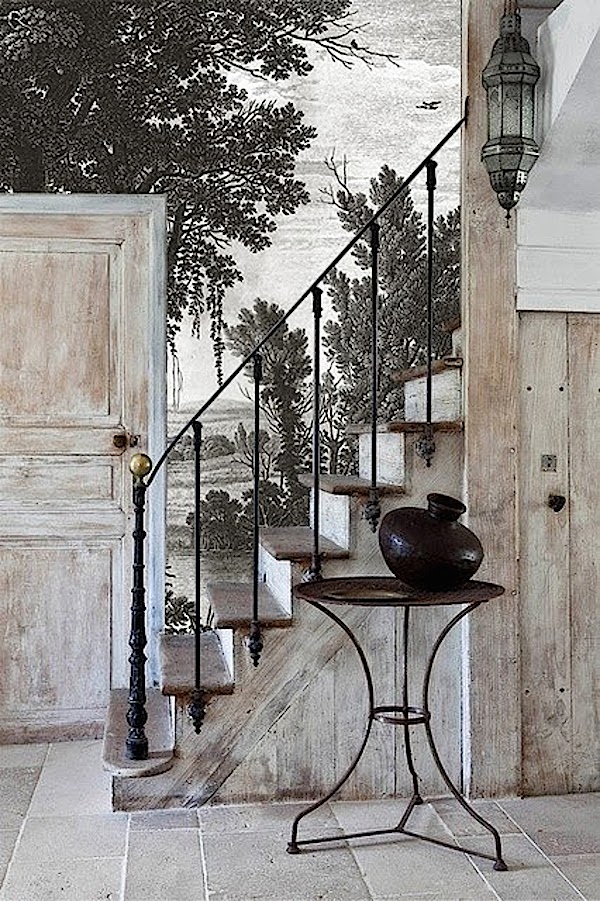 There is a large selection of scenes and of course everything can be customized. More recent additions include The Garden with Pink Flamingo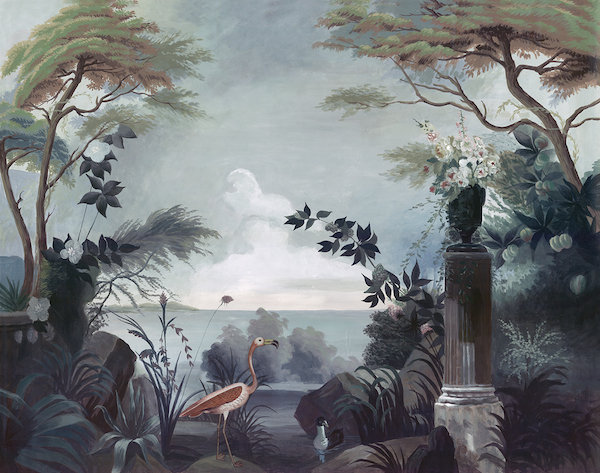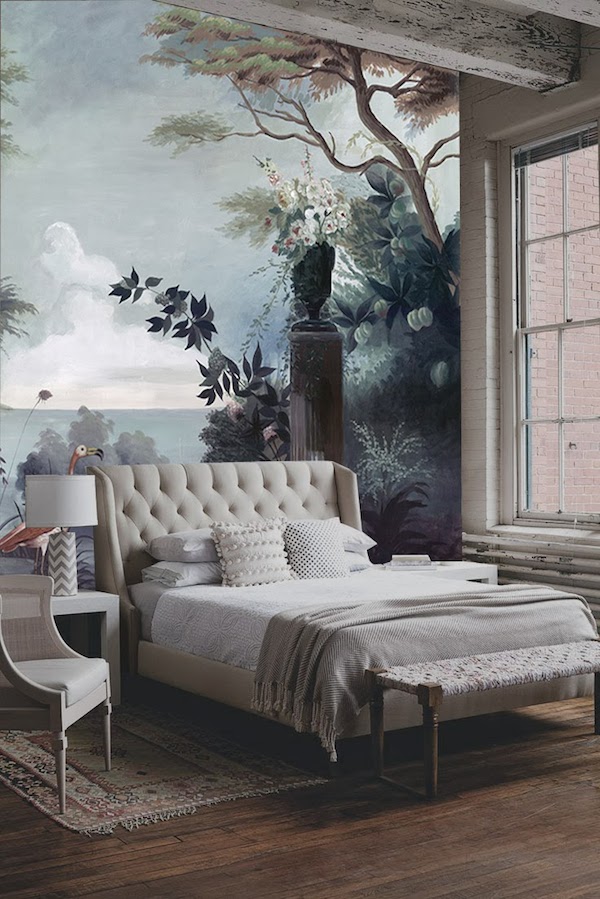 Benares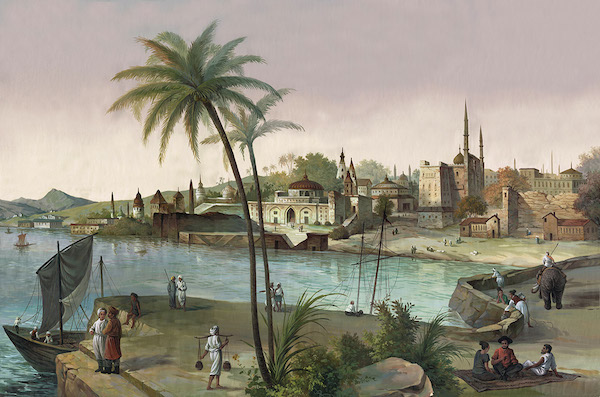 and the more contemporary and graphic Garden View.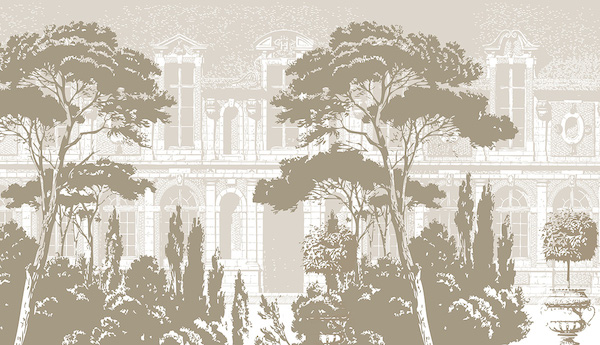 A chic installation can be seen in La Chartreuse du Château Le Thil in the heart of the Graves vineyards at Smith Haut Lafitte in Bordeaux.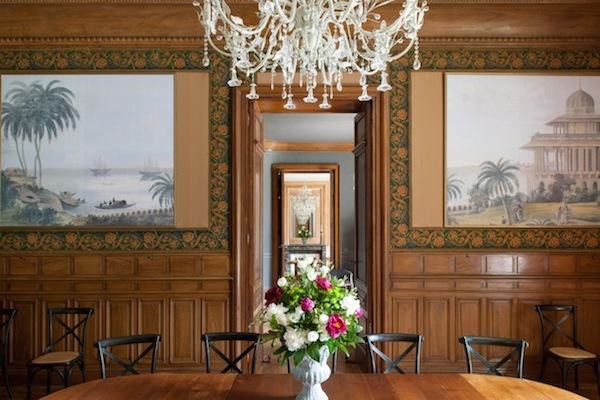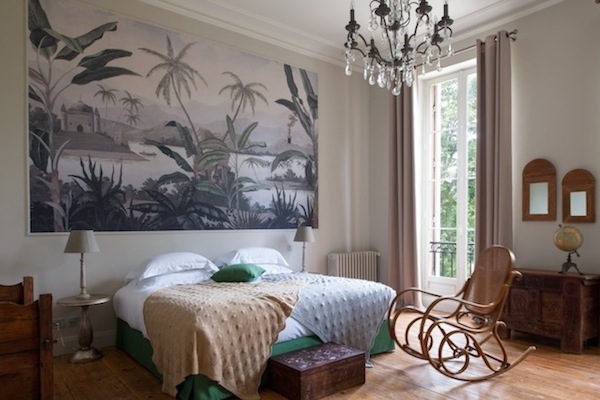 But I'm sure as you are perusing the site you will be inspired to think of creative uses of your own.