Equestrian chic may be a popular theme these days, but it doesn't get any more authentic or elegant than Patrick Lönn's luxurious understated study at the Hampton Designer Showhouse.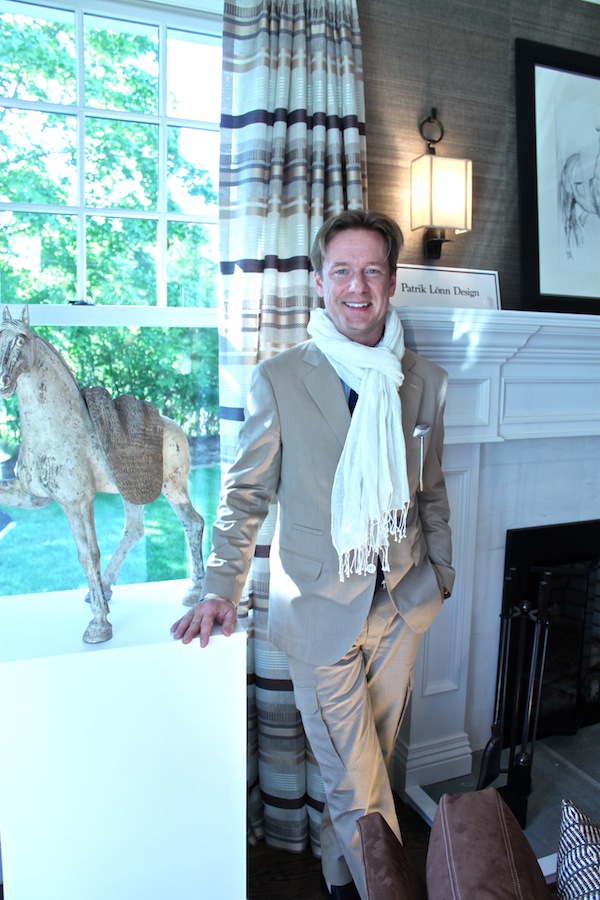 A rider himself, the uber chic designer, dapper in a Brunello Cucinelli suit, was inspired to create the room by the recent move of his horse to Lionshare Farm in Greenwich, CT.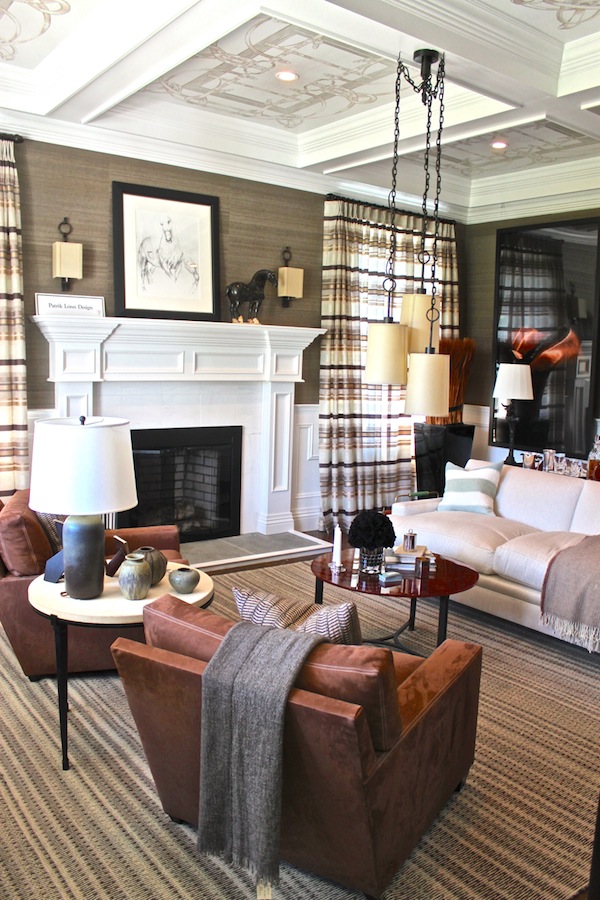 Every detail references an equestrian lifestyle. The ceiling paper, for example, was patterned after an Hermes scarf. Lönn created a pattern and had artist Vesna Bricelj paint parts of it. After making further modifications in photoshop, it was transformed into the stunning wallpaper.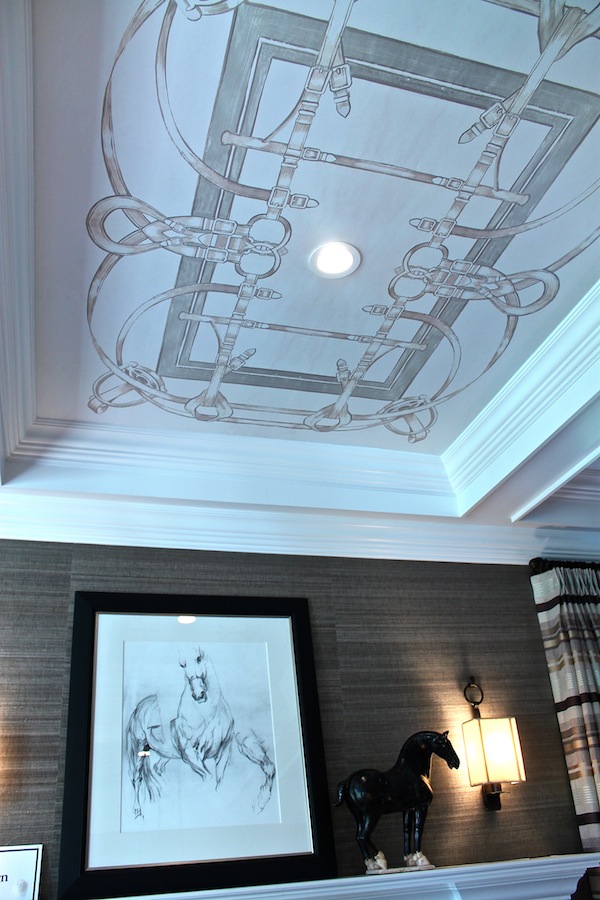 Even the saddle stitching on the leather furniture makes reference to equestrian style.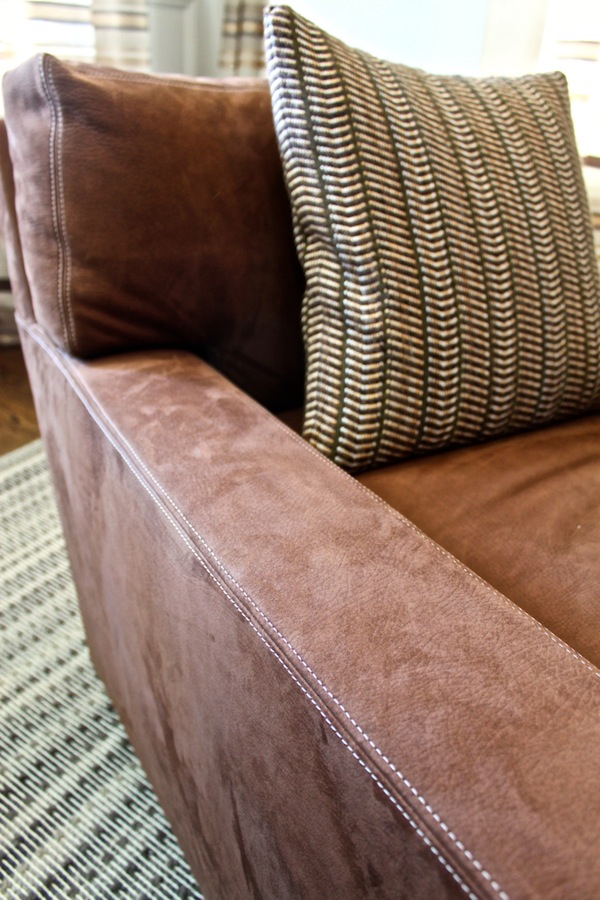 Lönn collaborated with many artisans to create custom pieces for the handsome space. The handmade rug from Italy by Hakimian adds a subtle texture and pattern. Several pieces such as the beautiful Roman Thomas table,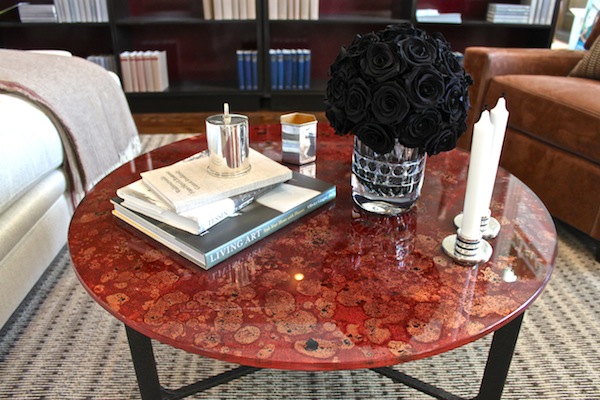 a library table/desk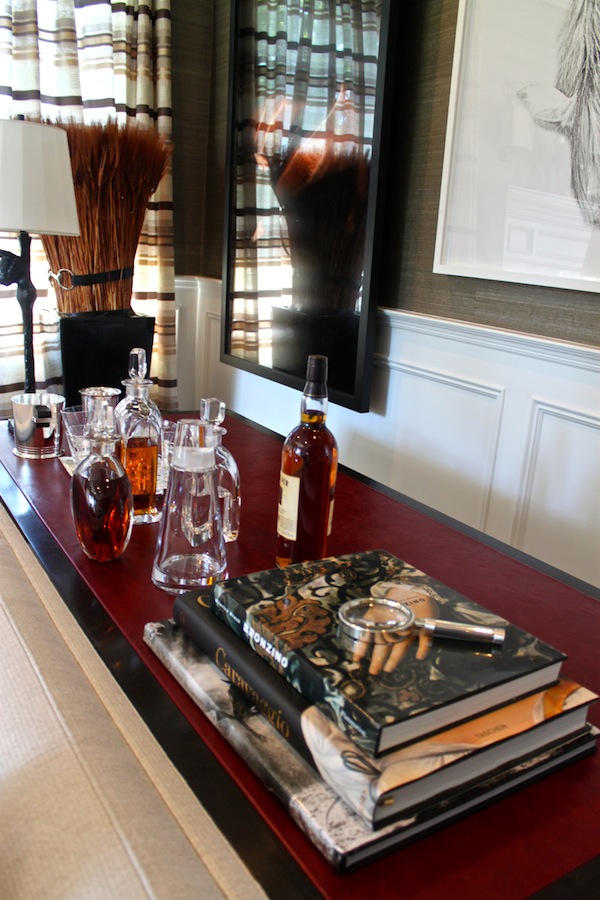 and the backs of the custom book cases, bring in the blood red accent color. "The artwork was an important element of the study. I wanted dramatic photography and found it in Bob Tabor's large scale depictions of horses in motion."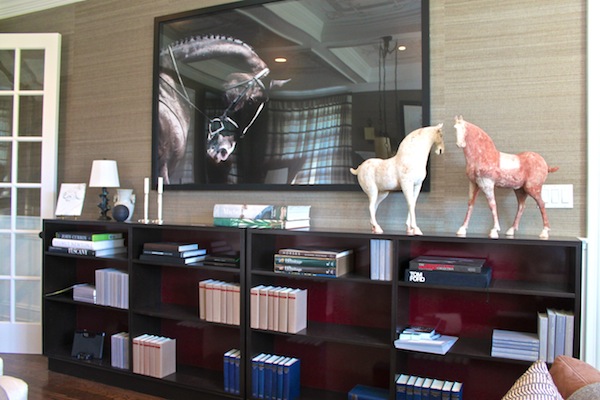 Melissa Newman's pottery, mixed with exquisite Tang Dynasty Earthenware horse sculptures from Illiad antiques, create a tonal scene against the Phillip Jeffries horsehair paper.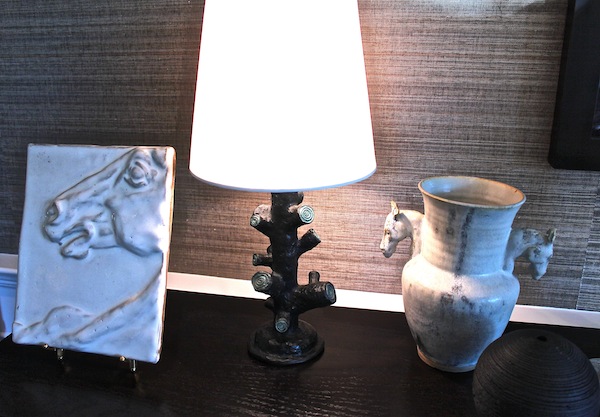 Each vignette is thoughtfully executed with a combination of classic and artisanal elements.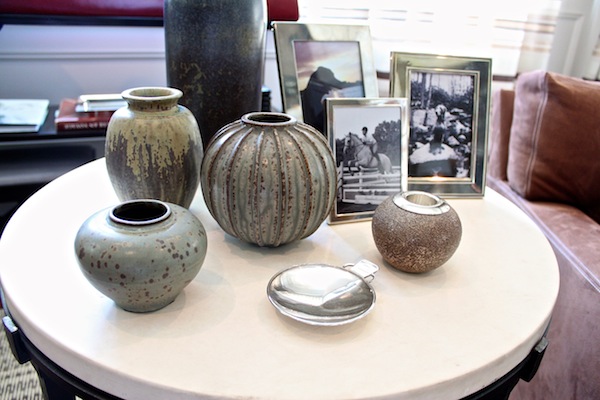 A beautiful bronze and custom sconce sit comfortably together on the mantel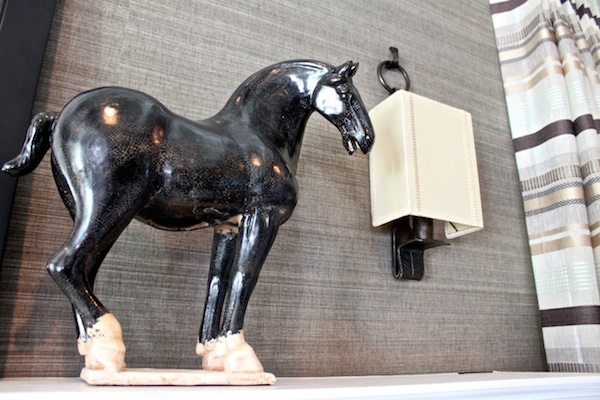 Roman Thomas created so many inventive and timelessly chic pieces for the space. The hanging pendants and magazine rack reference and enhance the equestrian theme with understated style.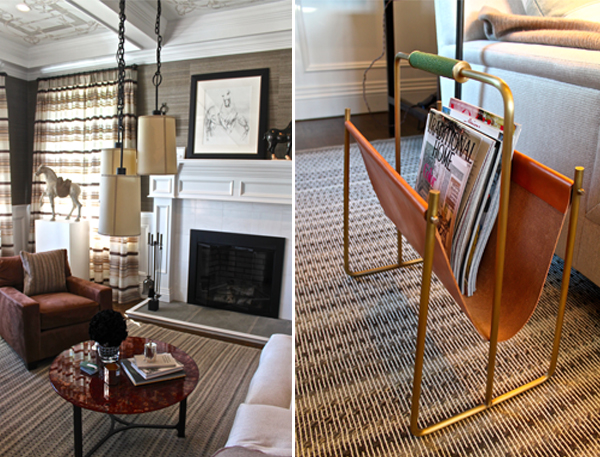 Hermes made several contributions to the room, the star being their new super light carbon saddle, for which Lönn made a custom leather stand.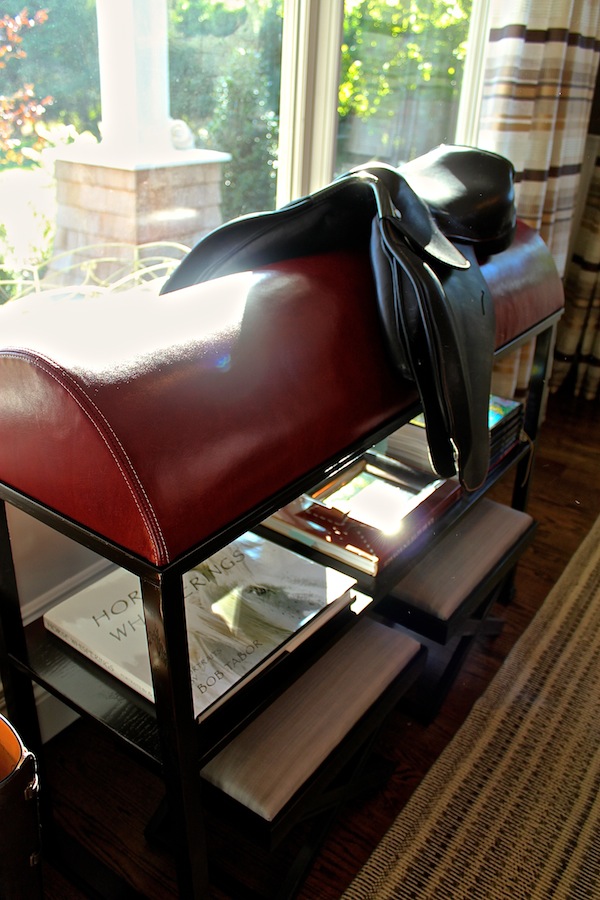 Not wanting to worry about the upkeep of  fresh flowers, Lönn came up with a clever solution – a sheaf of dried stalks contained by an Hermes bit – so tailored and timeless.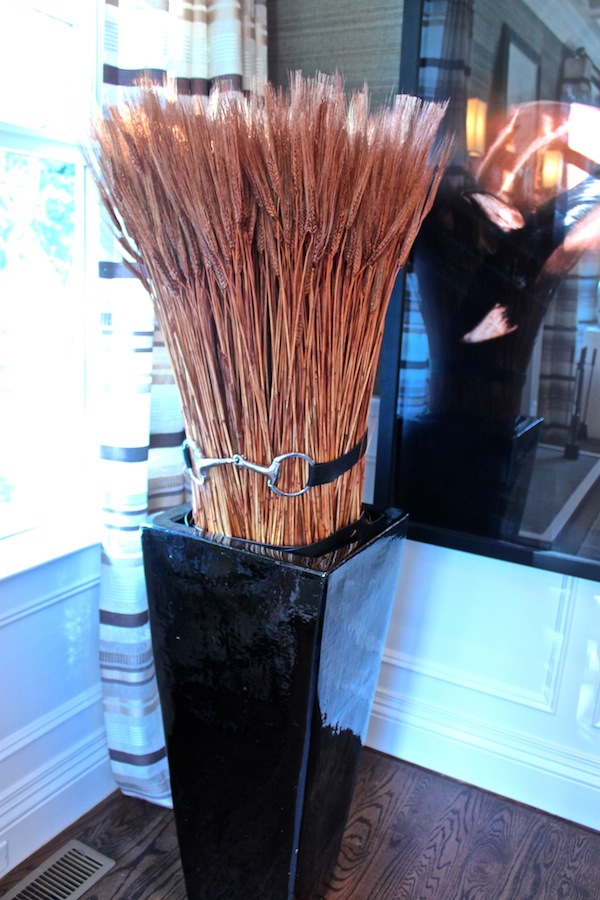 With a unified and serene color scheme, initiated by the Stark curtain fabric, and an thematic attention to detail, Lönn has created a soothing scenario that even a non equestrian would be happy to inhabit!