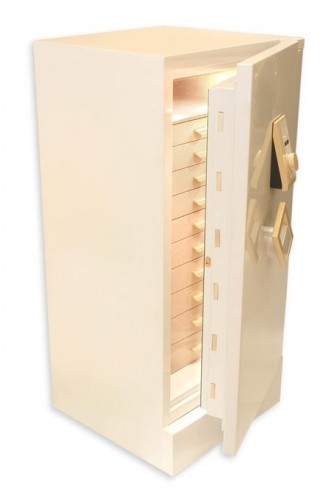 So I guess you have all now realized that the Set In Style exhibit at the Cooper Hewitt has inspired my week!! After seeing the spectacular Van Cleef jewels, I began to wonder what I would do if I had a valuable collection of baubles. Keeping everything in the original boxes is not an elegant solution and although a safe deposit box is, well – safe, it certainly isn't practical in terms of having things on hand. A home safe is the best of both worlds but they tend to be rather unattractive. So in my search for a more aesthetic version, I came across the ultimate solution.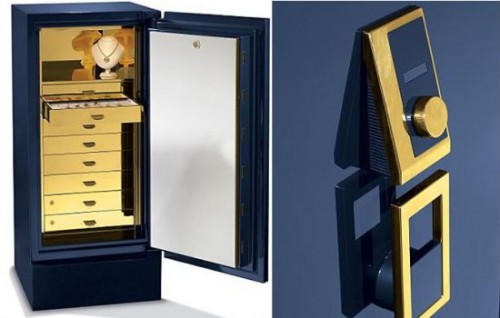 Although a Traum safe might cost you as much as a small house, it is the equivalent of a gorgeous piece of furniture that just happens to have the security of a lock box in Zurich. Established in 1990, Traum safes are beautiful enough to stand proudly in a designer closet and are totally customizable.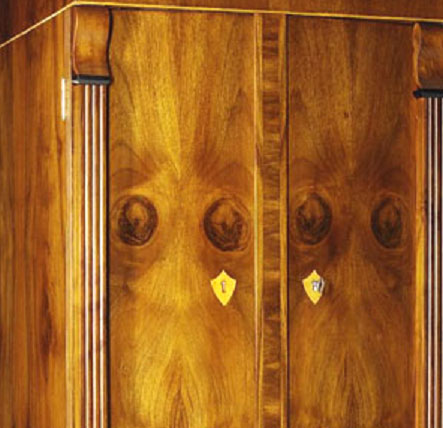 And if you want to have it out in a room, they can design an exterior to match your decor.  And I love how there is interior lighting!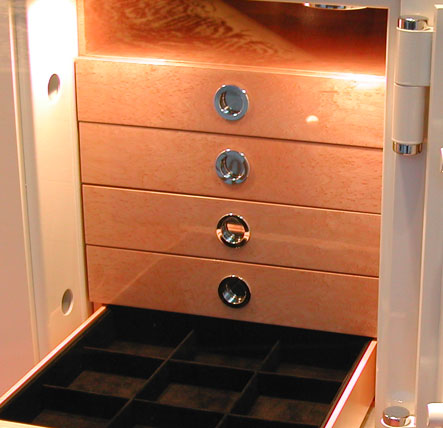 Where they really shine, however, is in the interior fittings, which they will totally custom fit to your collection.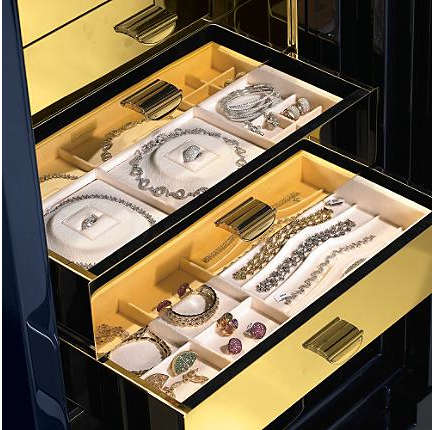 For those with larger collections, there are full size standing versions where you can store large artwork and hang your sable coats.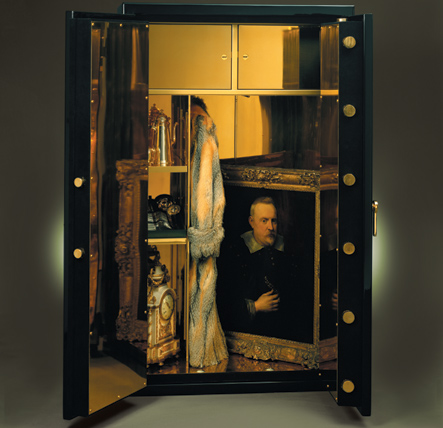 And for those of you who have just won the lottery, and splurged on amassing a REALLY big collection, Traum will be delighted to supply you with a private walk-in vault. There are actually several standard designs or you can custom order one.
So if you have paid a visit to Van Cleef, or have a house full of jewels and other valuables that deserve the luxe treatment, Traum could be your answer.