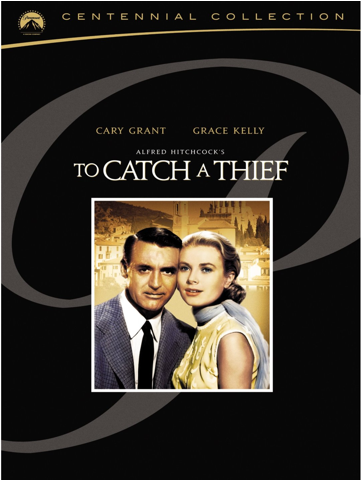 Considering this week's theme of luxe jewels and France, I didn't really have much choice but to pick one of my very favorite movies, To Catch a Thief. I realize that most of you have probably seen it, but to be honest, I could watch this movie every week and never tire of it. Like some people have comfort food, this is my feel good visual feast. And although I own an older version, this collector's edition DVD evidently has improved audio and much enhanced new video produced from the original VistaVision, as well as a bonus audio commentary with former film critic and director Peter Bogdanovich.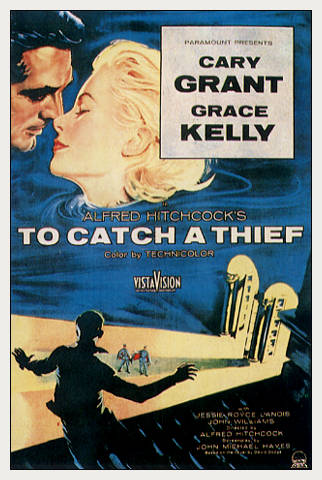 Although this romantic thriller from 1955 is not considered one of Hitchcock's masterpieces, it is certainly one of his most beautiful with a fabulous setting, gorgeous cinematography, which earned Robert Burks an Oscar, and two of the most handsome actors ever to grace the screen – so I say, ignore the critics and enjoy!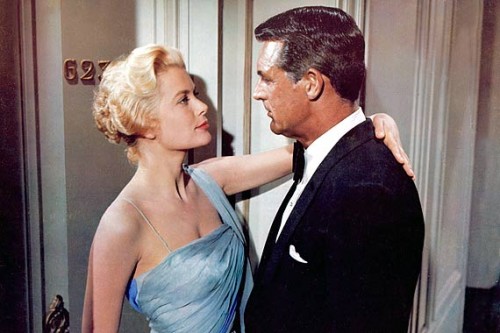 For any of you who by some chance haven't seen the film let me give you a quick introduction. Cary Grant, who came out of retirement to make this movie, plays the dashing John Robie, an ex jewel thief, whose nickname "The Cat" has followed him despite the fact he hasn't stolen anything in 15 years. He lives graciously, eating quiche, drinking rosé and tending to his roses in his spectacular villa overlooking the Mediterranean on the French Riviera. But a string of recent burglaries among the visiting rich and famous, committed with his M.O.,  have the police on his trail. He teams up with the distressed Lloyds of London rep, whose firm insures all the local treasures, to try and solve the crime. Enter Jessie (played to perfection by Jessie Royce Landis) and Francie Stevens (Grace Kelly at her finest), a bit-rough-around-the-edges, bourbon-drinking American oil millionairess  and her seemingly spoiled daughter and of course the romance aspect of the film begins.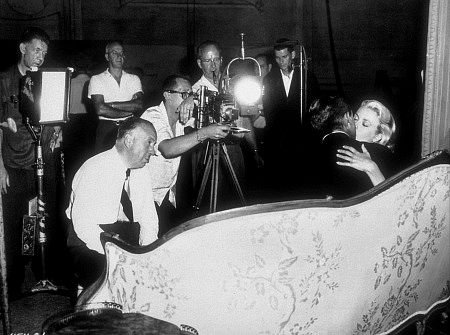 It is common knowledge that Hitchcock liked icy blondes (who turn into vixens as soon as the bedroom door is shut). Grace Kelly filled that role in this film to perfection. She never looked more beautiful than in Edith's Head divine confections. In fact I was so in love with this dress that I wanted to have it copied for my wedding gown but didn't have enough lead time. I'm sure I wasn't the first to have that idea.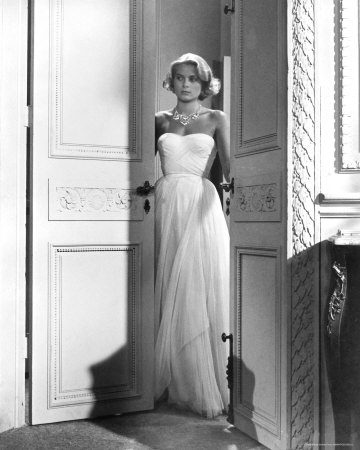 Here is Head's sketch followed by the result of another stunning gown. I just adore the matching chiffon wrap.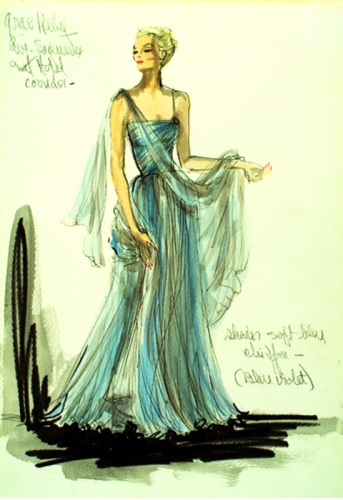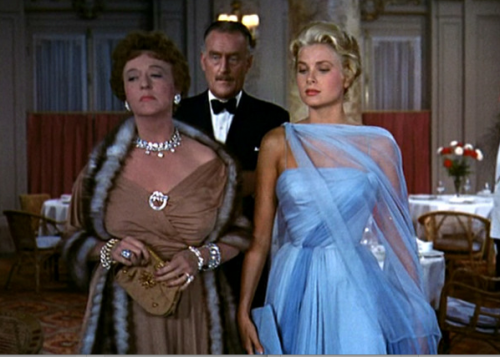 Head said To Catch a Thief was her favorite project. She loved Kelly and even though she didn't win the Oscar this time round, the costumes for the film are fabulous. This gold lamé gown for the costume ball scene was one of Head's favorites.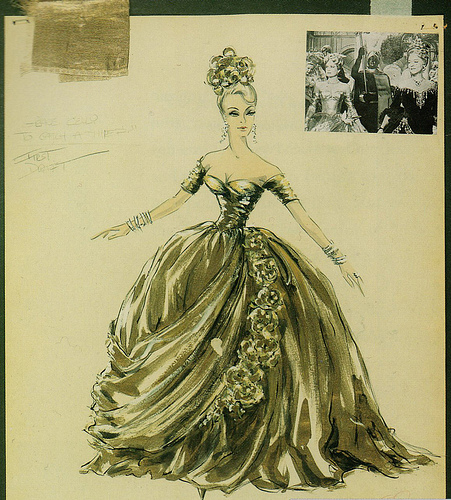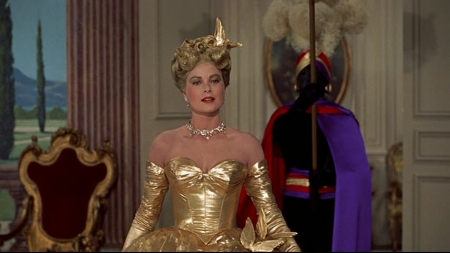 Even the beach attire was stunning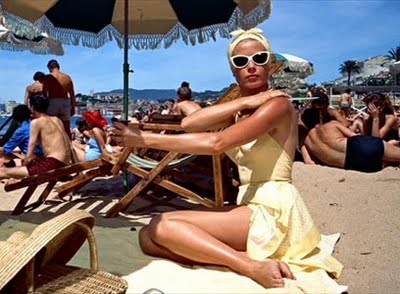 And of course Grant looked dashing as well. His costumes in the film have a splash of Provencal chic .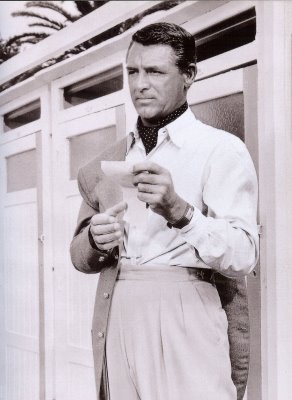 It's easy to see why To Catch a Thief won the Oscar for cinematography – every scene is memorable visually. One of my favorites is the picnic scene.  Kelly is wearing yet another stunning dress by the way, but the way it is framed with the beautiful Mediterranean in the background is perfect. The sexual innuendo is hysterical and of course it follows the famous Corniche driving scene which is a bit ironic since the road where Cary Grant and Grace Kelly are pursued by the police is the same one where Kelly died in a car crash 27 years later.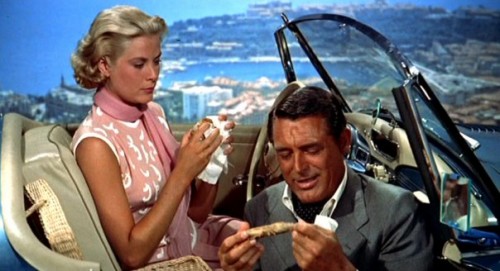 If you'd like to learn more about Hitchcock, and "explore the great director's style, art direction, and use of fashion," Assouline publishes a wonderful title, "Hitchcock Style."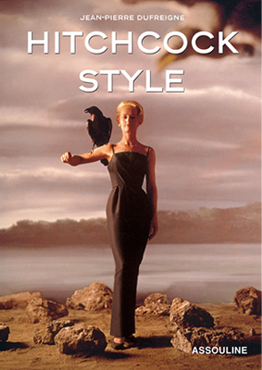 And if you are looking for an hour and a half of unadulterated visual splendor and elegant chic then this is the film for you. Here is the trailer.