As we approach Valentine's Day, we recognize that everyone celebrates in their own way. Terry, our Wednesday Wines collaborator, has some rather romantic ideas for an evening filled with food, wine and more.
So – what to do first in preparation for your special evening. Is it perhaps to shop for that special piece of sexy lingerie? You know you always feel a little extra special and feminine when you make your partner's day with a new outfit. One of the best lingerie stores in our neck of the woods, where they always give you the attention you need and deserve is Patricia Gourlay in Greenwich, CT. They have a fabulous selection of soft, silky, feminine pieces. It's a great place to start!
photo courtesy of cotton club
Perhaps you are a marvelous cook and your partner is looking forward to having that romantic dinner you never seem to have time to make. The meal should include some ingredients that are reputed to be aphrodisiacs. Vanilla is known to bring on lust. For this you can have on hand a candle such as this lovely Carrière Frères Vanilla Planifolia.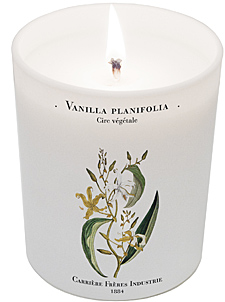 Mustard is known to help stimulate desire and increase the glands in question. Fennel, a libido enhancement was found in the 1930's to have natural plant estrogens. Pine nuts have been used since medieval times as a libido stimulant as well. They are rich in zinc which retain potency. Bananas, shape aside, are filled with potassium and vitamin B, needed for sexual hormone production. And chocolate, besides being a Valentine's Day classic, is full of caffeine, well known to be a stimulant. Now that we have the food ingredients, let's come up with a meal.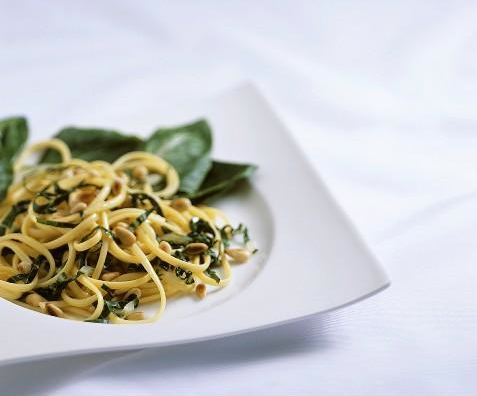 A nice starter, where you could use the pine nuts, would be a light linguine dish. Roast or pan sauté the pine nuts. You can sauté some chard to add a little color as well as 1/2 C. of your favorite mushrooms. Add the vegetables with a little chili olive oil for some extra flavor to the pan (if you can't find the chili olive oil, just use some red chili flakes mixed into your favorite Italian olive oil). Cook and drain the linguine and combine with the other ingredients in the pan so the linguine soaks up the flavors. A quick, easy and delicious way to begin.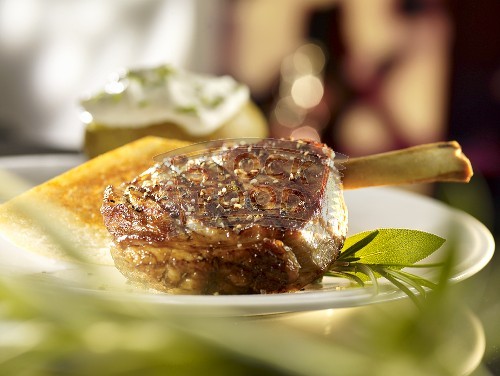 For the entree, let's prepare a grilled veal chop with mustard and fennel. Crush some fennel seeds and mix with salt and ground pepper. Mix the spices with some dijon mustard and coat the chops. (note from q. – I prefer the rib chops but if you can't find them, the loin will do). Grill until tender. If broiling, that will be about 6 – 8 minutes per side depending on thickness. You may serve with your favorite starch. (another note from q. – we serve our veal chops with a side of capellini). Follow up with a mixed green vinaigrette salad . You may add some fresh fennel here as well for an extra boost!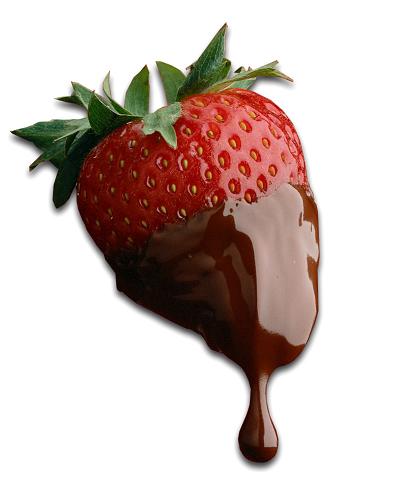 A simple but delicious fruit dessert rounds out the meal. Chocolate covered strawberries are a perennial favorite. And to mix it up, as well as add that potassium and vitamin B, slice some bananas lengthwise and warm them in the oven. Drizzle the chocolate over the bananas and add some vanilla ice cream if you like. It doesn't hurt to have a small bowl of extra melted chocolate to dip the strawberries in to feed to your partner.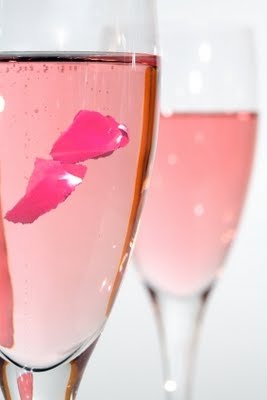 Now for the wine! You certainly can't have a romantic evening without champagne. For Valentine's Day, you must serve rosé champagne for that nice pink touch. Take some petals from those roses that your partner sent you earlier and let a few float in your glasses. Here are three ideas for rosé champagne depending on your price point.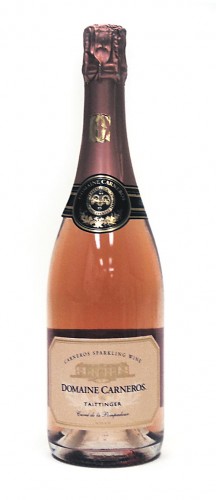 The Domaine Carneros Rose, a vineyard founded by Claude Taittinger in the late 1970's, is a beautiful blend of 58 percent Pinot Noir and 42 percent Chardonnay and is a great choice at $30.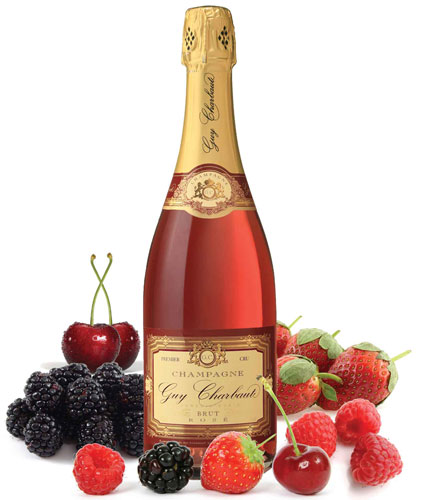 The Charbaut Rosé is consistent, light, refreshing and works so well with foods. At $40 it is one of the rose champagnes that I have been drinking for 30 years.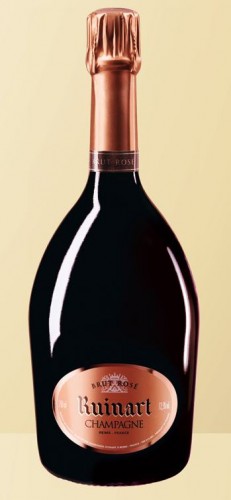 The Ruinart rosé, as with all the Ruinart champagnes, is made with a slightly higher proportion of Chardonnay giving it plenty of body and a smooth elegance. You should start with champagne and can also have it with dessert if you like.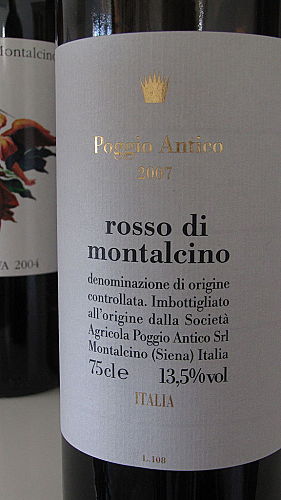 As for dinner, I am a huge fan of drinking reds with pasta. So grab a nice Rosso di Montalcino (I call these the baby Brunellos). They are full of bright delicious sangiovese grape varietals and perfect with the flavor of the pine nuts and the earthiness of the mushrooms. Mocali Rosso di Montalcino 2007 at $25 or Poggio Antico 2006 Rosso di Montalcino at $30 would be excellent choices (photo pictures the 2007). Just serve a single glass since you have another course coming.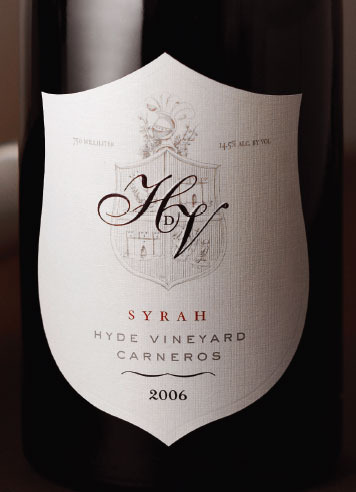 A nice rich Syrah based wine from California will melt the veal chop in your mouth. The Hyde de Villane Syrah is full of rich berry flavors and spice at $50. Midslop, from the area of the Rhone for $22 is a steal. If you prefer to stay with the Italian theme, then you should move into a Brunello de Montalcino from Friggiali 2004 at $58 or La Fuga Brunello de Montalcino 2004 at $60.
Now comes dessert. If you are interested, you can include more of the champagne. But wherever you decide to indulge in your chocolate fantasy is up to you!!
Thanks Terry! Wishing you a delicious and romantic Valentine's Day dinner!!