I may be a bit lagging in my holiday preparations but it most definitely tis the season at Treillage. I made a stop at Bunny Williams' and John Rosselli's charming shop the other evening on my way to the Decorators Club Holiday Party. I knew it would be full of taunting temptation but I couldn't resist. I have been under the weather for the last week, in a downward spiral of congestion and coughs and knew that would lift my spirits. So since I didn't quite have the energy today to do the required research for what I had intended to post, I thought I'd share a little holiday spirit with you.
The first window features a peacock blue color scheme with the real thing standing guard.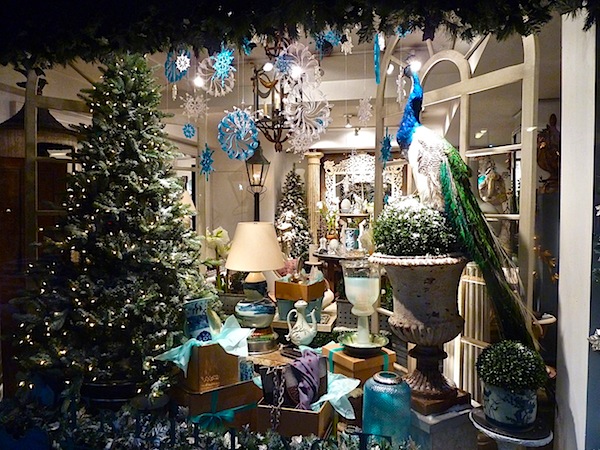 Inside, the festivities continue. This is a good reminder to always add a touch of whimsey to your decorating.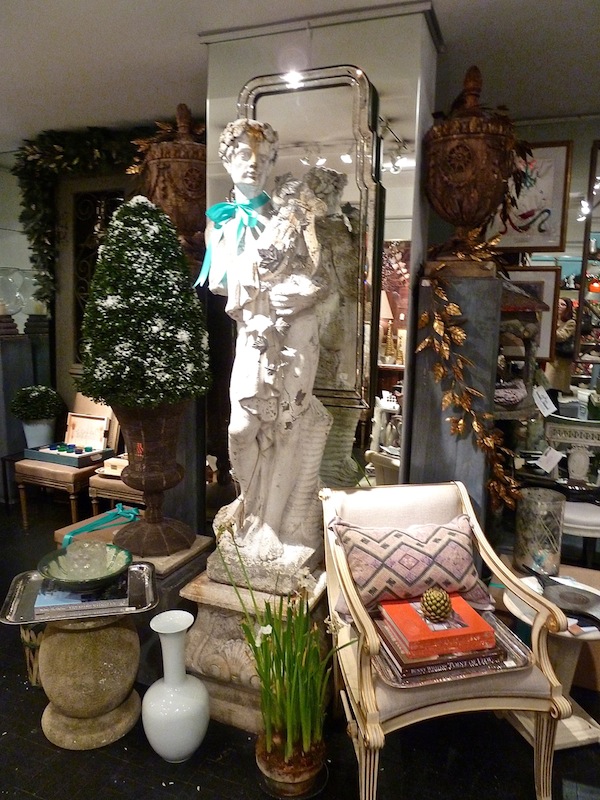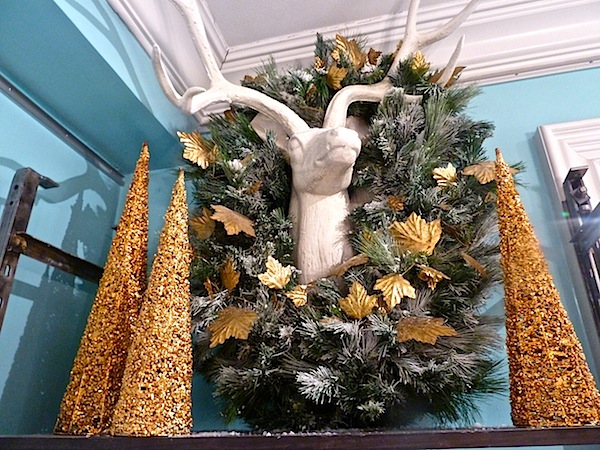 This happy color scheme is a fun departure, perfect perhaps if you have room for a second tree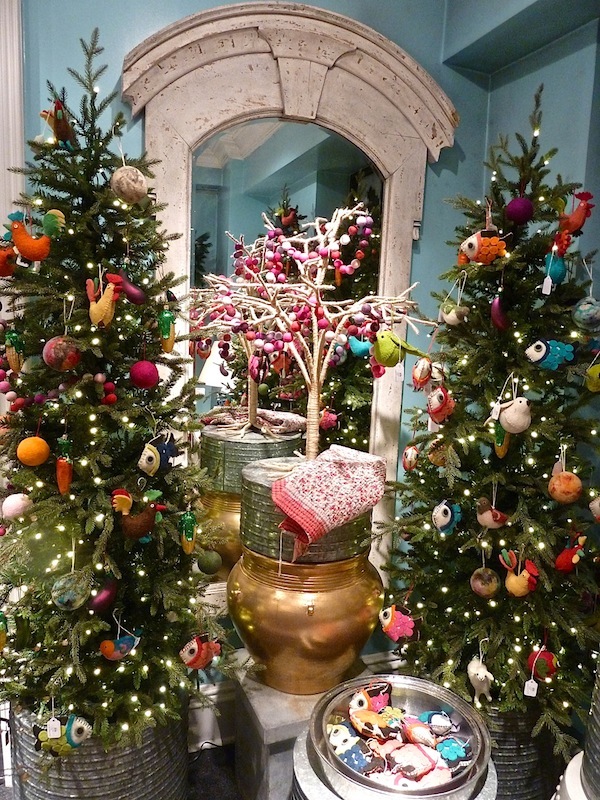 Mix it up with unexpected materials. This season is all about gold and silver combined with your favorite holiday colors.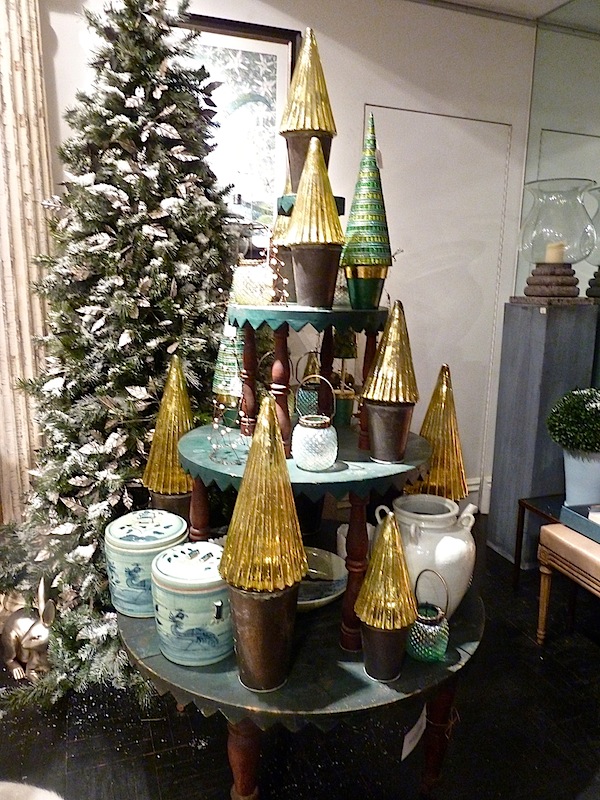 And lastly, lovely layering in this vignette shows more of the mix.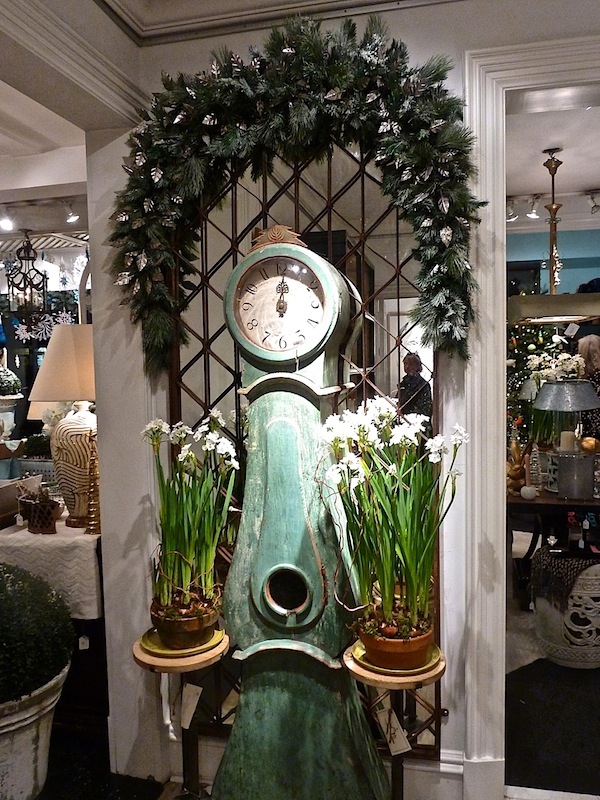 You can also visit the site to peruse potential purchases and get a tidbit or two from Bunny's tips archive. The party planning section might be an appropriate pick at this time of year.
And please keep your fingers crossed that my Z-pack kicks in soon!!