What a lovely welcome back this evening from my week in Paris. Firstly, a thank you to Luxe Magazine for including me in the Spotlight section of their summer issue. Floral Finesse features my comments on the beautiful new Dedar About Flowers fabric that I had seen at Deco Off in January.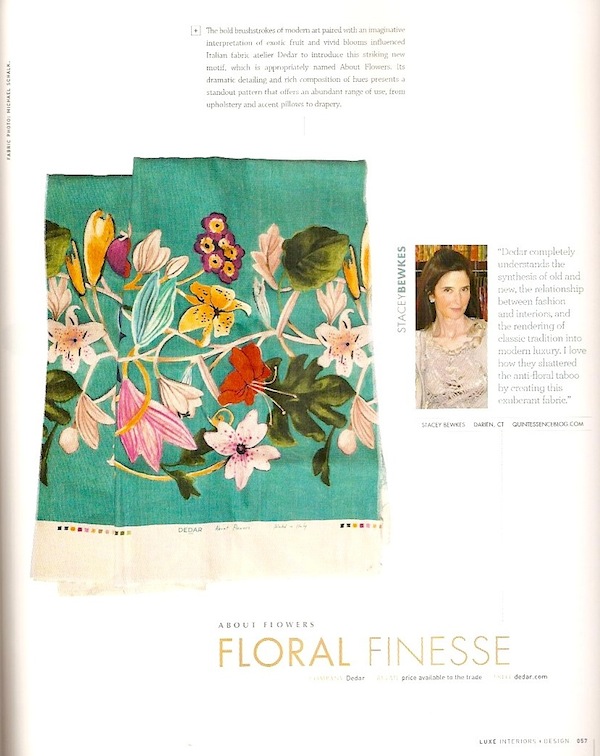 It's a terrific issue with an absolutely beautiful Houston project by designer Ginger Barber and architects Russell Windham and William Curtis that alone is worth the price of the magazine – pantry below.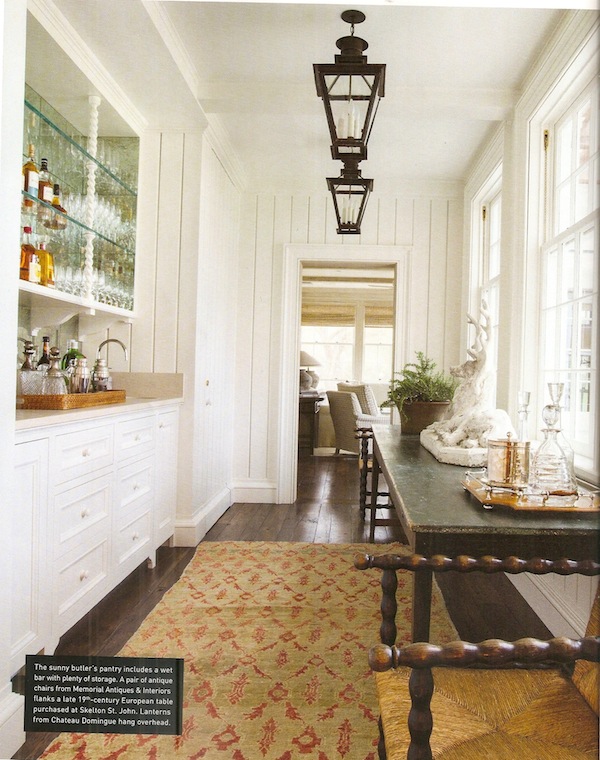 And as I drove into my house upon my return, I was delighted to see that the hydrangea had bloomed in my absence!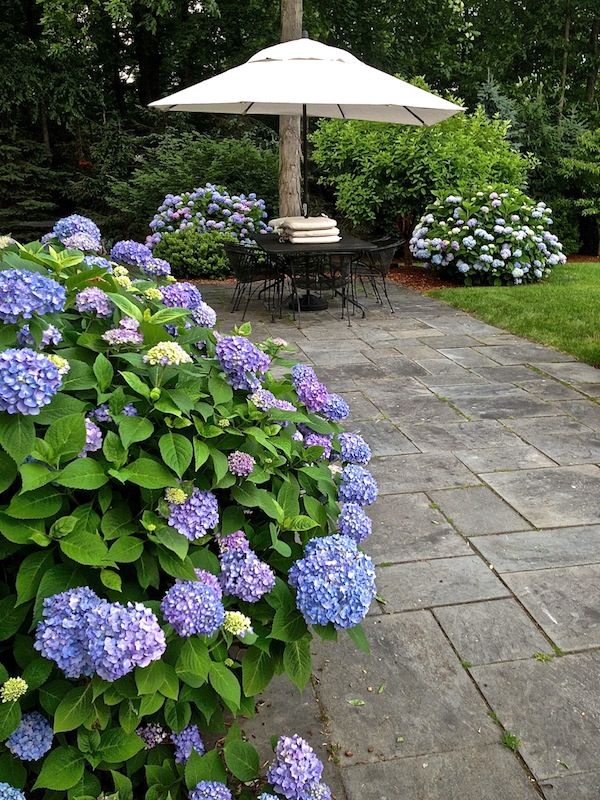 So, happy summer! Stay tuned – I'll hopefully have lots of Paris posts this week as well as a fun sneak peek and the latest Stylish Shopping video!