I had hoped to post this yesterday but since we have been very busy out and about, this little postcard from Paris was delayed. As this is my girls' first trip to the French capital, we of course had to indulge in a bit of classic sightseeing. I must admit, that I hadn't been up the Eiffel Tower in years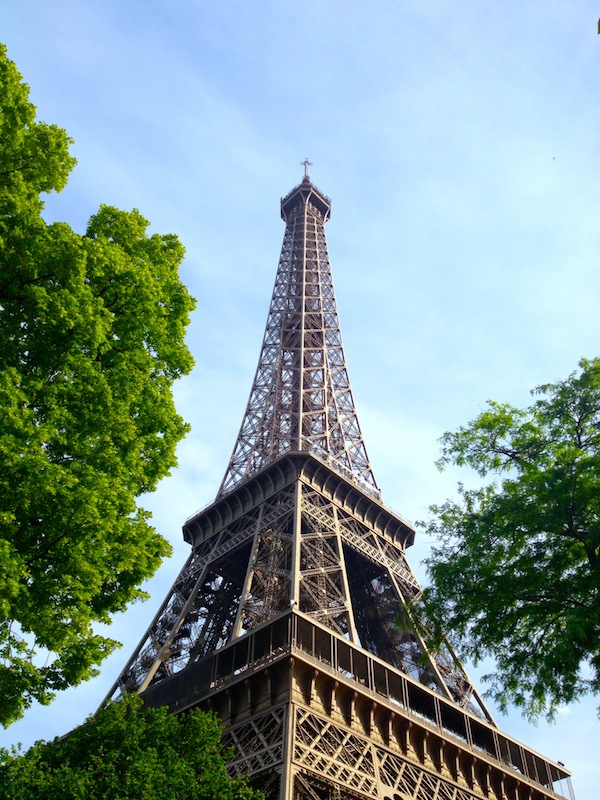 and had forgotten how truly amazing the views of the city are.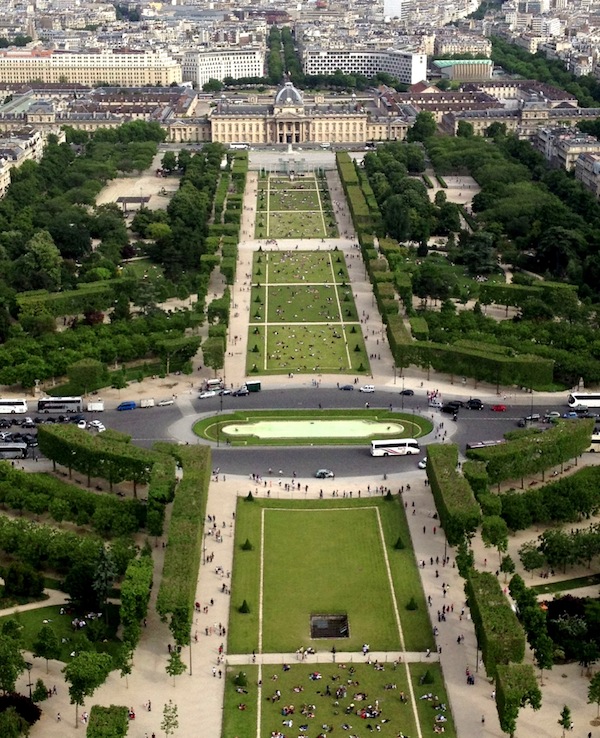 To get a quick overview of the sights, we took a relaxing ride on a bateau mouche. We had beautiful weather yesterday and caught glimpses of the many landmarks from the Seine.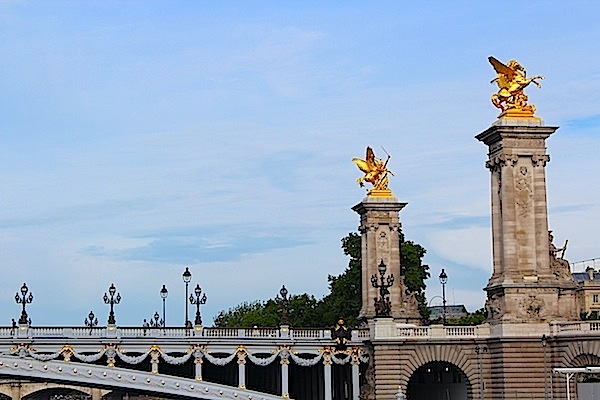 The Pont Alexandre III was a hit with the girls. They were duly impressed with how beautifully maintained the 19th century structure is.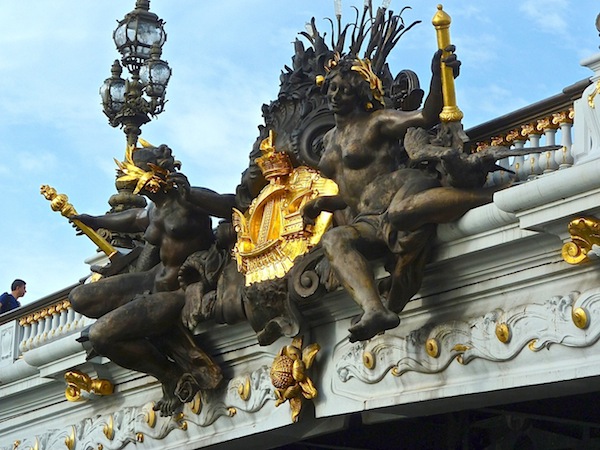 Our hotel room was not ready upon our early arrival but we enjoyed the chic modern flower arrangements in the lobby.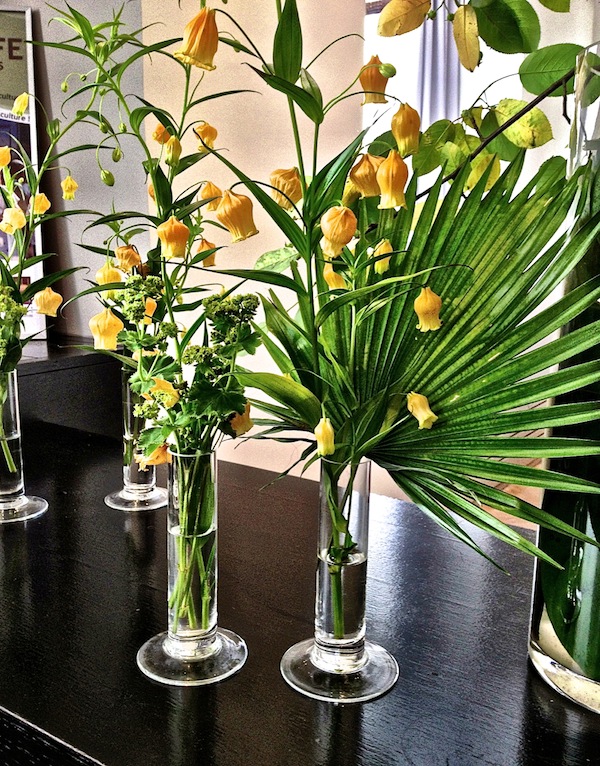 And since our hotel's spa was not open, we visited the Scribe hotel tea room, after a trip to their lovely spa for some jet lag relaxation.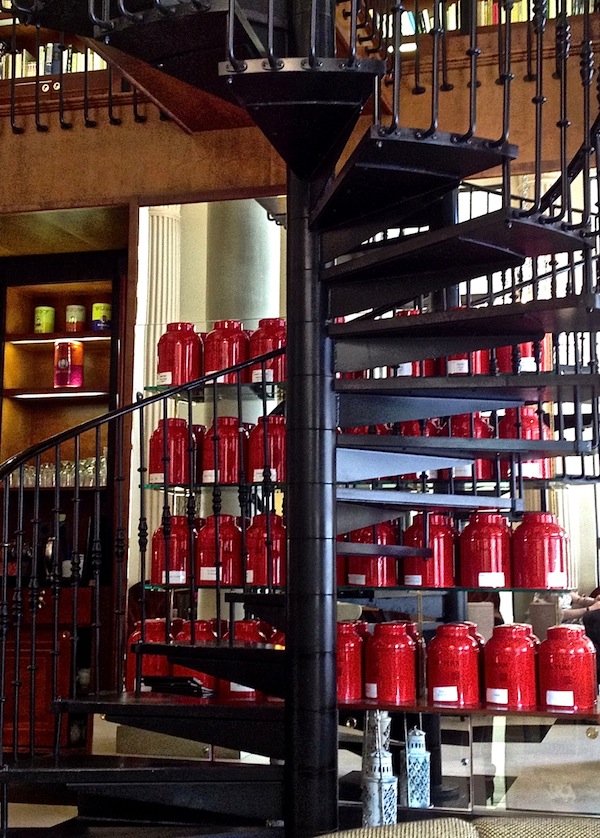 I loved their small but chic space.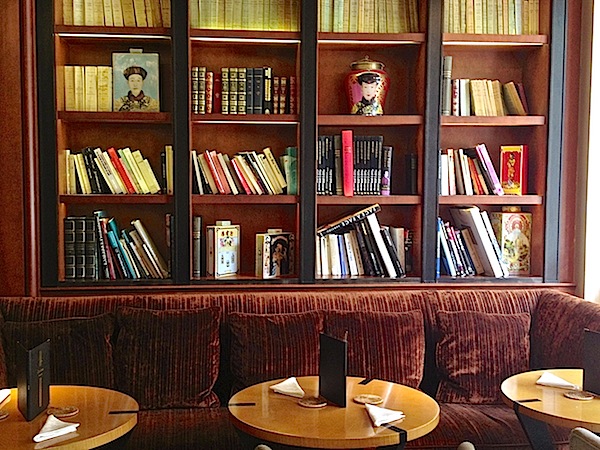 Today we visited the Louvre. I hadn't seen the new mosaics from Israel displayed in a space normally closed to visitors and we took a quick tour through many of the classic galleries. It is always inspiring and I think a return visit this week is in order because we all want to see the Napoleon III apartments, which we didn't have time for today.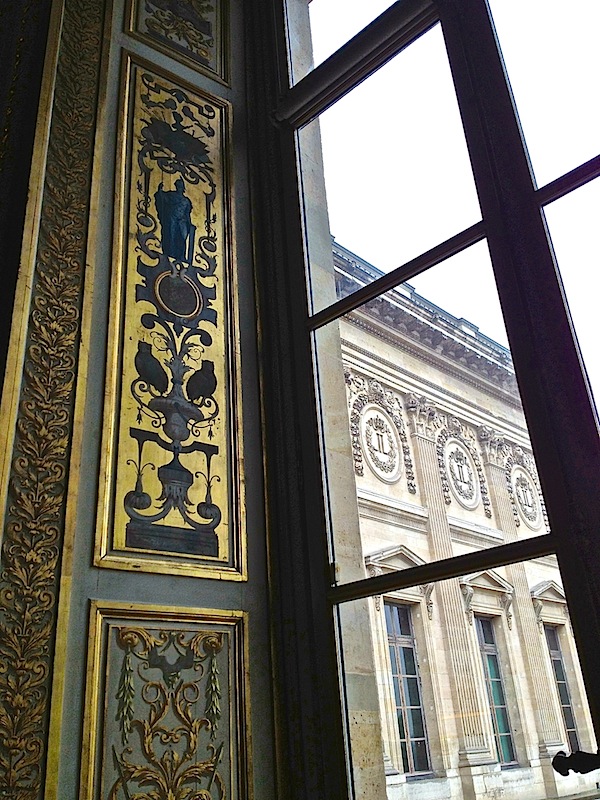 Friend Todd Henderson was kind enough to secure us reservations at Ralph's and we had a lovely girls lunch at the beautiful restaurant.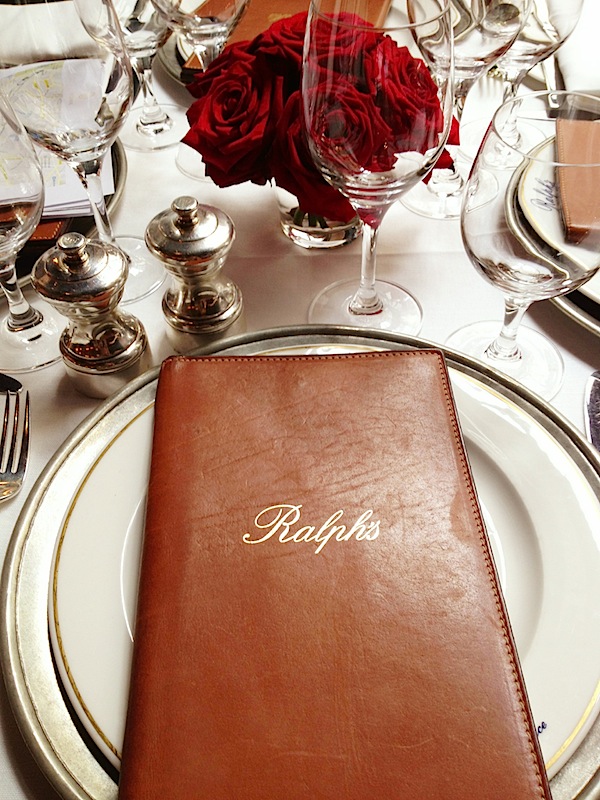 So much fun to treat my older daughter to her first rosé champagne!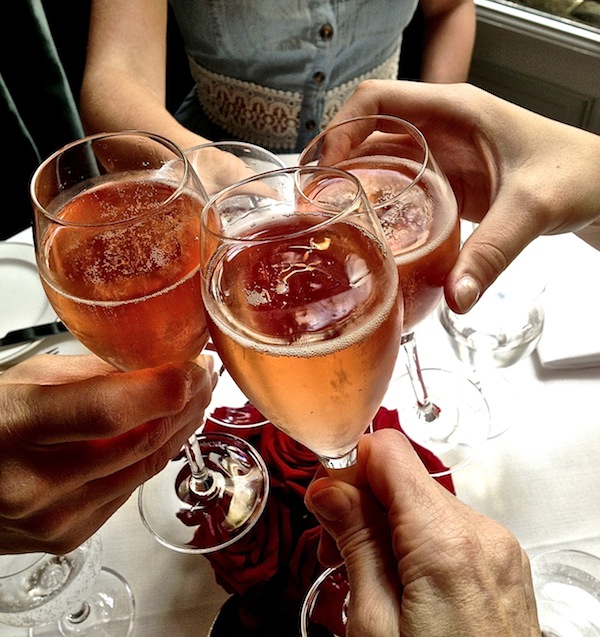 Everything was predictably perfect from the delicious food to the charming presentation to the impeccable service. Definitely worth a return visit.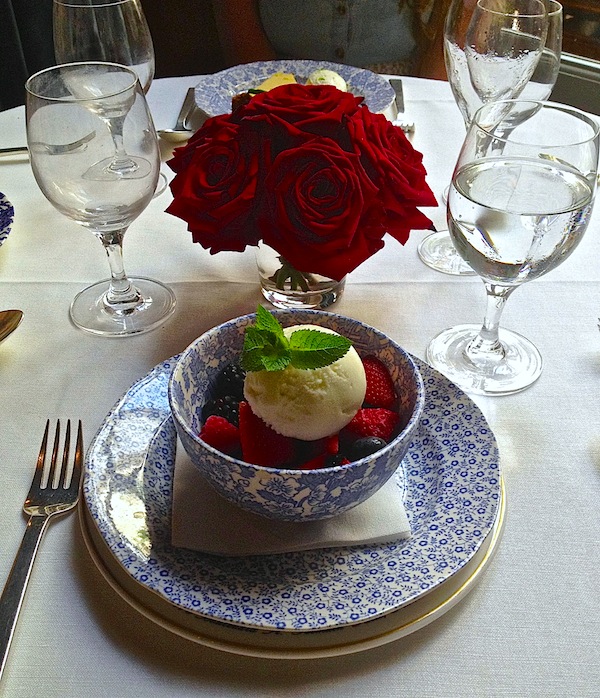 Hope you're enjoying tagging along on our visit. More to come! À bientôt!