Just as Alexa Hampton described the John Rosselli showroom as an embarrassment of riches in Susanna Salk's and my stylish shopping episode with her, so was our video with the dynamic designer.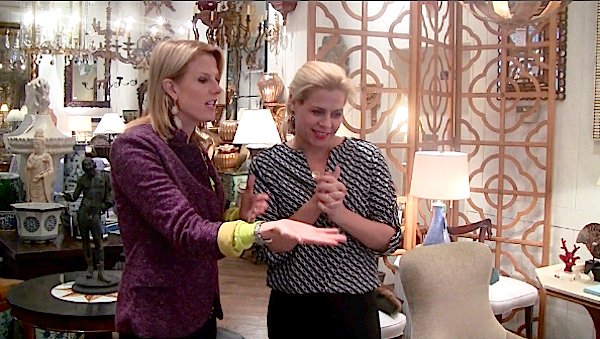 I was reminded of when I was college touring with my eldest and some of the top tier schools explained they could fill their freshman class three times over with equally qualified applicants. The same held true for our footage with Alexa – I could have made three videos. One of the segments included a particularly elucidating piece about the Azure Chair from Bunny Williams Home – a little art history and design lesson in one! So we decided to publish a short dividend from our stylish shopping trip with Alexa. You can also find it today over on Bunny's blog after which you can peruse the collection and see why it's one of Alexa's favorite go-to sources.
For any of you who were lucky enough to hear Susanna's presentation at the Design Blogger's Conference, you'll know it's all about educating your eye!