This week in Los Angeles has been the Design Bloggers Conference, a two day event for "interior design bloggers, new media innovators, and interior design industry leaders." I attended last year and it was a terrific venue for learning, networking and meeting many online friends in real life. Although I couldn't make it out this time, there has been a great line up of speakers offering sage advice to those in our corner of the blogosphere.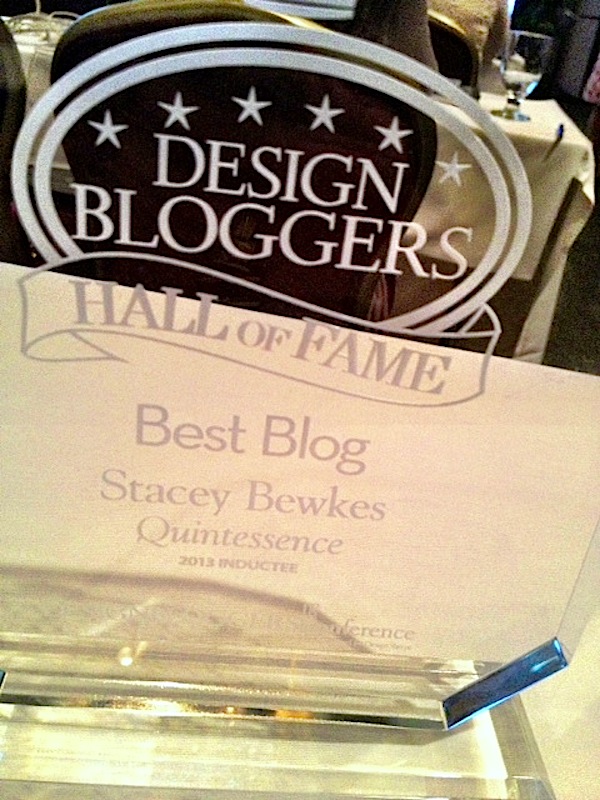 As you may remember, I was nominated for their Design Bloggers Hall Fame awards and was thrilled to learn that I won for Best Overall Design Blog. I am truly honored and appreciative to be recognized by both my peers and the judges. Any of you readers who pen blogs of your own know the work involved and so it is certainly gratifying to receive such a distinguished acknowledgement!
So a thank you to all who stop by Quintessence on a regular basis – there certainly can't be a blog without a readership – and a little thank you shout out to my video partner in crime, Susanna Salk (who evidently gave an inspiring talk at the conference), for accepting on my behalf (and snapping my award for me above). We have lots of exciting fun in the works for you!