Laura Kirar is a designer who approaches her work with the heart of an artist. Known for her artistic approach to interiors and products for the home, she brings both innovation and an artisanal appreciation of craft to everything she touches. Laura melds her academic background of sculpture and interior architecture with inspiration from nature and her extensive travels to create designs with soulful and authentic results. Join Susanna and me as we visit Laura in her Brooklyn loft where work and life are seamlessly integrated.
Laura Kirar's Brooklyn loft represents a dream. Having started her business at a desk in her living room, she often found herself working in her pajamas at four in the afternoon. Realizing that was not ideal, she then segmented her life, designing out of a Soho studio with an apartment on the upper east side.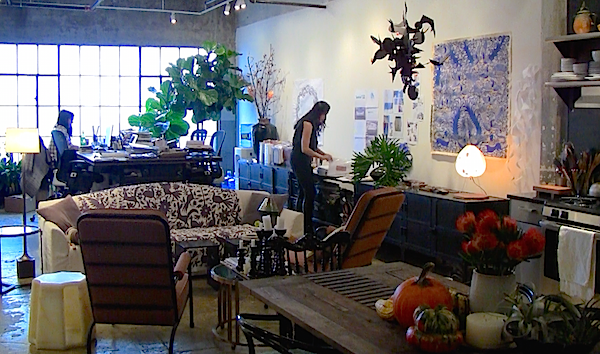 As her business grew and she was increasingly busy with both work and travel, the uptown/downtown commute became tedious. Her vision for a large and unified space where employees, friends and family could commune was finally realized in Brooklyn. For Laura, her passion for life and work is not divided and here is finally successfully melded as one.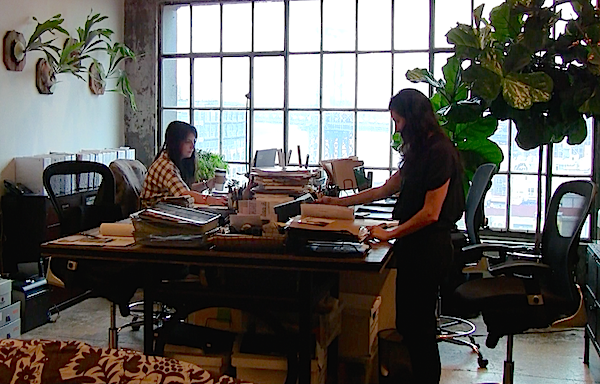 Ideas for Laura's designs are sprinkled everywhere. Below, a piece of wrapping paper offers geometric inspiration for a textile and an unusual shell helped to inspire the shape of her Francis Arm Chair for Baker.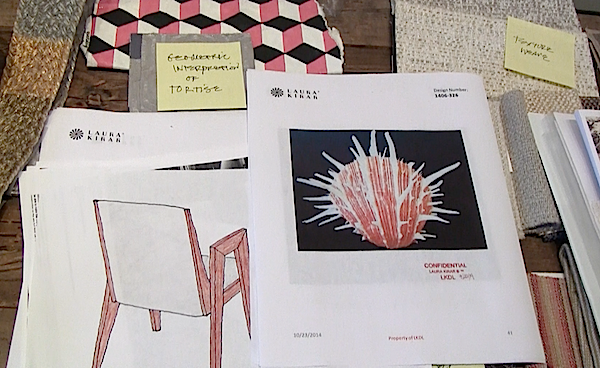 Whether lighting for Arteriors (her own Baroque lamp bedside below),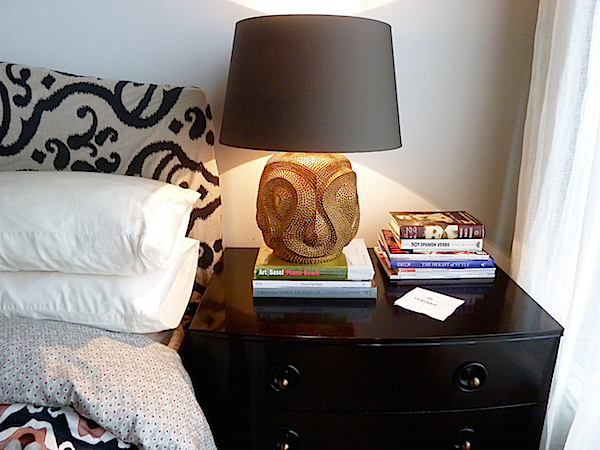 furniture for Baker (her Poignet Bachelors Chest above) and McGuire, her new Vir Stil collection for Kallista or her two collections for the Highland Court line at Duralee, there is an element of artistry, craft and authentic use of materials in all of Laura's products. And there are also collections she has created for Boyd Lighting, Barlow Tyrie, Carnegie Fabrics, David Edward Company, Dennis Miller Associates, Ilex Lighting, Tuohy Contract Furniture, and Tufenkian Carpets. So thank you Laura for an inspiring day of design in Brooklyn.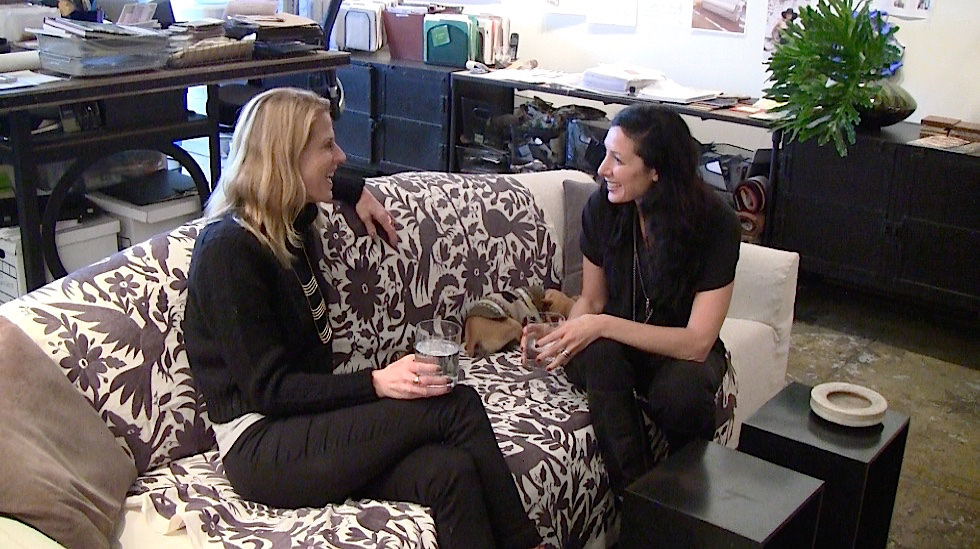 We're delighted to have this video episode sponsored by Duralee, whose new Laura Kirar collection for Highland Court is highlighted before we meet the designer biking in the streets of Brooklyn. With a wide variety of textures and patterns, the fabrics celebrate the vibrant colors of nature and exotic locales. It's the perfect way to bring unique and distinctive designs to your home at approachable price points.